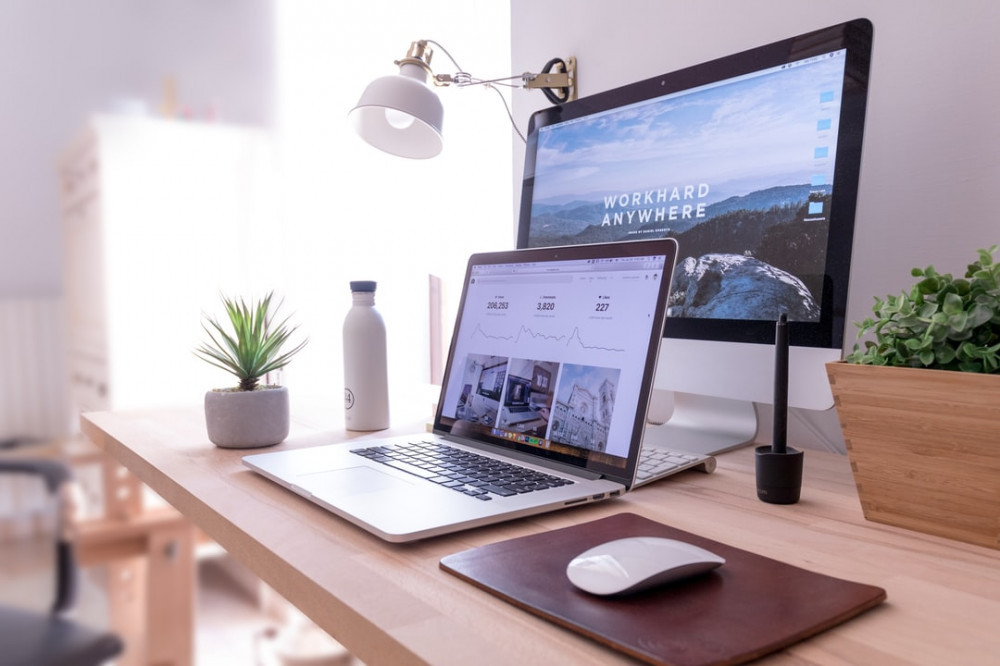 About The Company 1&1
What Makes 1&1 Special And Unique?
1&1 Reputation Online
The Packages They Offer
Other Important Features And Tools
Discounts, Cancellations And More
1&1 Customer Service Reviews
Who Is The Ideal Customer For 1&1?
Final Verdict on 1&1
About The Company 1&1
The most important thing to know about 1&1 hosting is that they are one of the big guys and one of the most used web hosting companies. The name might ring a bell to many of you, even if you are not much familiar with web hosting, and this is the case because 1&1 is one of the most aggressive advertisers out there. Not many in this particular industry can rival them in that area.
Besides this, they are also one of the oldest web hosting companies in the world, being founded in the ancient year of 1988. That's quite old for the world of Internet. Ancient actually.
Joking aside, as many of us are aware, being the biggest in the business doesn't necessarily mean that you are the best, or that you are even good for that matter. This is precisely why we want to give you a detailed review of their services and determine if they deserve you as their customer.
What Makes 1&1 Special And Unique?
If we are going to be perfectly honest, there isn't anything special about them. Just like many industry giants in basically any field on the planet, they are consistent, offer good services, and their name is famous.
They basically have everything that every other major web hosting company has, and most, if not all, is just fine. Don't get me wrong, you shouldn't take this as a bad thing, it's good really, it just isn't special nor unique.
1 & 1 is a long-standing, popular hosting company
1&1 Reputation Online
The reputation of 1&1 hosting is consistently "okay". Most sites give them good ratings, many praising their affordability (a word you'll hear a lot in connection to 1&1, everywhere online), the wide range of services they offer, and more. They rarely give any special praises, but they also rarely give any major negative things, making 1&1 a decent service.
Claire Broadley, from whoishostingthis.com says that:
the sheer number of positive articles in the technical press suggest that this is a company that's well-respected", but she also adds that "The lack of information regarding the control panel may put some customers off". We see a similar thing on business.com, where it is stated that it's "not as easy to use as many of the other" yet they are quite "an affordable web host".
Mike Williams from techradar.com says that
1&1 "has great value plans for first-time users and plenty of more powerful products for everyone else" and the review from pcmag.com also has good things to say about their affordability, and the richness of features they offer.
All in all, decent reviews, most are praising their affordability (just like we said), some believe that they are not so easy to use, others say that they offer a lot of different services… the list goes on and on, but basically, according to the "internet chatter", 1&1 is an average company with many pros and many cons, precisely what one would expect the opinion on a major company to be.
The Packages They Offer
The main packages you should care about if you want to use 1&1 hosting. I recommend the Unlimited Plus package so you can have a basic plan, but not be limited to just one website.
They offer a lot of different packages and plans, and all the services connected to hosting, just like any major web hosting company should.
Like we mentioned before, 1&1 is very affordable, which is good news for people on a budget and for beginners. Another good thing for you (if you count yourself among these people) is that 1&1 offers very cheap 12 months deals on most of their packages, and the basic ones are only $0.99 per month. But bear in mind that this same plan costs $7.99 after the 12 months end. Also worth noting is that they charge you in advance and their billing cycles on all of these packages are 12 months.
Their basic and unlimited plus packages are the ones you should be looking at if you are a beginner, on a budget, and even if you are a more serious business person. This is the case because their most expensive plans don't offer much more than the cheaper ones, so they aren't really worth it.
The basic plan differs a lot from the unlimited one as it has limitations on storage, number of websites, emails, etc. and the unlimited one has, well, none (the name gave it away, now didn't it). Their prices differ only by $2 per month on regular uses, but during the 12 month cheap beginner period, they differ by $4 and the basic one is basically free with its price of $0.99. So it's easy to see that the basic one is great for beginners, whereas if you're already a bit experienced, the unlimited plus package is your best choice.
Keep in mind, this will be a super basic plan, and likely come with some speed issues. If your site grows to any kind of size that might actually make you money, you'll probably have to upgrade to a more expensive plan. Big companies like 1&1 have systems set up to easily upgrade your hosting, so that won't be an issue, and you can cross that bridge when you come to it.
Other Important Features And Tools
You will be glad to hear that this company is quite reliable and so are their services. Their servers rarely have any downtime, but their speed is usually lower than many others on the basic plans because you're using shared hosting.
A slow website isn't really good for professionals and business people, so if you are looking at 1&1 to host your affiliate website or local business website, you probably want to consider paying for an upgraded hosting package. Their most resource intensive package, even at $14.99 per month is very reasonable considering some hosts charge $100+ per month (albeit, those services have distinct advantages that often make it worth the cost)
The performance is relatively ok, it's basically great for the basics, but not so much for the more advanced. So if you are looking to host a fairly normal site that doesn't have some "extravagant" features, you'll be perfectly fine with 1&1's services. Personally, I wouldn't host my websites here because I would rather pay more money for better hosting, but my business can afford it. I'll reveal my personal hosting choice below.
Their servers are spread out over numerous datacenters across Europe and the US, which is no surprise since they are a big company. You should also be glad to know that their security features and backup plans follow the industry standard, which means that your data will be perfectly safe.
The custom control panel that they offer is sometimes difficult to use as they don't offer much info on how to utilize it, so it can't be said that the company is beginner friendly in this area as well. However, 1&1 offers some interesting extras, like the ability to add one click installs to your control panel that cover some often used apps and scripts like WordPress and more. Personally, WordPress is my choice of website builder, and not having a 1-click install can be a pain when you're a newbie. Even as a so-called "expert" I still find myself screwing things up.
They are also very eco-friendly and allow you to add a green hosting badge to your websites. It's not really useful per se, but still quite neat if you are an eco-friendly person.
Discounts, Cancellations And More
1&1 doesn't differ much from other companies in this area, but they do offer prices and discounts that tend to be a bit lower when compared to other major players. So once again, here's proof of their affordability.
With the standard 30-day money-back guarantee, they are similar to most others in this area as well. Nevertheless, they do have a 60-day money-back guarantee which applies to a few of their hosting plans in a limited fashion, so that's definitely a bit better than many others. It's still not great, since some companies have even better cancellation policies, but we'll take it.
1&1 Customer Service Reviews
This is a bit of a mystery. I mean that people have conflicting views about it. Many people online only have the worst things to say about 1&1's customer service team, while others only have praises. To add to the confusion, experts and other sites mostly have positive views of 1&1's customer service. Besides this, since 1&1 is a very big company, it's worth noting that it is actually somewhat expected that their customer support has conflicting reviews.
In our view though, they are average. They are there for you 24/7, either by email or telephone, and they do actually answer you and try to help, unlike some others. Sometimes they succeed, sometimes they don't, as is usually the case. Sometimes the customer is satisfied, sometimes he/she isn't. All perfectly normal and standard, which is why in our opinion, their customer service is decent enough.
Phone support is a huge plus for newbies who often struggle to use live chat or ticket support. However, I highly recommend getting use to things like that if you plan to build a successful online business!
Who Is The Ideal Customer For 1&1?
Judging by everything we know about 1&1, the ideal customer is a person who doesn't want a lot of extras from their web hosting company, and who wants low prices and basic services. All of these are things at which 1&1 basically excels at and thus are a decent and safe service for such a person.
It's a great starter host for new online entrepreneurs, although I do recommend starting off with something other than the cheapest package. That recommendation is based on experience, since I always gravitated towards the cheapest hosts when I got started, and spent hours upon hours frustrated at slow, broken websites. Learn from my mistakes (but I understand if you're on a budget LOL)
I highly recommend going for their WordPress optimized hosting, and NOT using their proprietary website builder. Getting locked into a janky website builder is a bad choice long term, especially if you decide to move hosts later!
Final Verdict on 1&1
What can we say? . It has cheap prices and all the basic services that one needs from a web hosting company. Their features are good, their performance decent, their speed falls a bit short but they have an excellent uptime. You'll have some barely noticeable troubles with some of their services as not all of them are enough user-friendly, but you'll have some decent customer service to help you.
All in all, if you are looking for some above average or expert solutions, you really shouldn't be looking at 1&1 hosting, but if you are a small business owner or a regular person with a small project, you will be perfectly fine with what they have to give you.
My all-time favorite host is Kinsta. They are pricey, but freakin' fast fast and the support is rock-solid. The STARTER plan is great for one website, but I recommend the BUSINESS 1 if you want to build multiple websites

What's up ladies and dudes! Great to finally meet you, and I hope you enjoyed this post. Sign up for my #1 recommended training course and learn how to start your business for FREE!