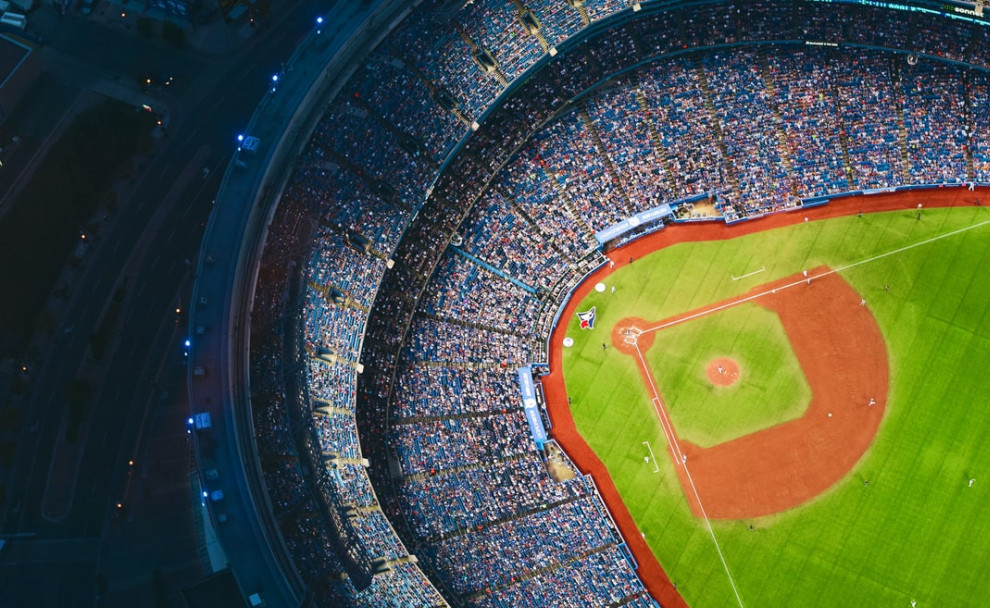 The sports industry in the United States is estimated to be worth over $73.5 Billion. It covers everything from sporting events, merchandise, sports writing, equipment and gear, memorabilia and more. Don't forget about fantasy sports either, or narrower fields like wrestling or football.
Whether they play sports or are just sports fans, it is a very big part of a lot of people's lives and they are very passionate about it. This means they are very likely to keep buying sports related products.
See how the pros are cashing in with simple affiliate websites using my recommended affiliate training.
Includes, live help, tech support, and step by step lessons!
Check out these great sports affiliate programmes and consider how you could profit from them in your niche affiliate business.
Sports Affiliate Programmes
Al's Sporting Goods
Commission: 10%
Cookie: 150 days
Al's Sporting Goods carries the top brand names like Nike, The North Face, Under Armour, Yeti, Patagonia, and more. Better brands brings in more customers, more conversions, and more commissions for Al's Sporting Goods and their affiliates. They offer gear for every sport in every season from over 1,200 vendors. Also all orders over $75 are eligible for free ground shipping.
Affiliates earn 10% for each sale you send them. The 150-day cookie life gives you 5 months to receive credit from your link. The average order is $120. Al's Sporting Goods offers specific discount promotions just for their affiliates along with a dedicated programme management and support.
Reasons To Promote Al's Sporting Goods: Very high average order amount, high commission rate and an extremely long cookie life.
Al's Sporting Goods huge sporting selection means you can market any sport in every season along with the top name brands for high conversions rates with a high retail commission.
Fanatics
Commission: Up to 10%
Cookie: 7 days
Fanatics is one of the world's largest online retail shops for officially licensed merchandise for NFL, NBA, MLB, NCAA, NHL, UFC, MLS, NASCAR, and more. With over 400,000+ items and are new merchandise added all the time, they have something for every sports fan. They also offer an easy 365-day returns and Fanatics Rewards so you can save even more.
Affiliates can up to 10% on every sales depending on the amount of traffic you generate, and the level of trust and engagement you have built with your audience. The cookie duration is 7 days. Fanatics has 2%+ conversion rates that can range up seasonally. They also offer the best tools to help their affiliates succeed.
Reasons To Promote Fanatics: One of the world's largest online licensed sports merchandise shop, high commission potential and a good retail cookie life.
Bonus: Earn up to 10% commission with a well-known and trust sports merchandise online shop. It's very important to note that Fanatics does not allow any paid search in their programme including PPC or Facebook advertising.
LeftLane Sports
Commission: 10-13%
Cookie: 60 day
LeftLane Sports is the leading members-only sporting goods eCommerce community. Membership will always be free and give you access to your favorite brands and products at unbeatable prices. They offer top name brands at 70% off retail including Under Armour, Columbia, KEEN, Teva, Asiscs, Adidas, and many more. Members receive 90 day returns and a 14 day price drop guarantee. If the price changes within 14 days of your purchase, they give you the difference in store credit. You'll also get the industry's fastest shipping and excellent member support.
The average order amount is $83.86 and their site conversion rate is 5 times the industry average. Affiliates receive up to a 10% commission with a 60-day cookie duration. LeftLane Sports even offers performance incentives to reward affiliate with high sales: 10.5% on all sales over $500, 12% on all sales over $1000, and 13% on all sales over $2500. LeftLane Sports runs more sales each day than any other private sporting good site. This means you will never run out of marketing material to promote. Their dedicated affiliate managers will respond to your needs within 24 hours to answer any questions you might have.
Reasons To Promote LeftLane Sports: High conversions, huge discounts on name brands every day and great commission rates available for affiliates.
LeftLane Sports not only gives their member access to daily discount sales, they also work with local operators on all 7 continents to put together incredible adventure travel experiences. They reward affiliates with high sales, have a site conversion rate that is 5x higher than the industry average, and offer a long cookie life.
Fitbit
Commission: 10%
Cookie: 45 days
Fitbit is the industry leader in the connected health and fitness market accounting for 72%. They build products that help transform people's lives. They have a Fitbit tracker for every goal, fitness level, and budget. Whether you want to track your heart rate to take your sports and fitness goals to the next level or just want to motivate yourself to walk a little more each day, there is a Fitbit for you.
Affiliates receive a 10% starting commission rate. High volume affiliates are eligible for higher commission rates. The cookie life is 45 days so affiliates get a month and a half to convert leads. Because they are a well-known and trusted industry leader, they have high conversion rates which means more sales for you. Fitbit uses Commission Junction to manage their affiliate programme and they have a very responsive affiliate management team.
Reasons To Promote Fitbit: Industry leader, High conversions, great commission rates and a long cookie life.
Fitbit devices are consistently the #1 selling connected devices on Amazon and make up 72% of industry, so you know are promoting products that sports and fitness already know and are very likely to trust.
Soccer Garage
Commission: 7-10%
Cookie: 60 days
Soccer Garage is one of the largest online specialty store of soccer equipment and apparel in the US. Their store has a very large selection of the latest products at unbeatable prices. They are headquartered in San Juan Capistrano, California and are one of the largest soccer showrooms in the country. Soccer Garage offers free ground shipping for orders over $100 for most products.
Affiliates can earn 7-10% commissions on all sales originating from your website. The average order size of around $100. Their average conversion rate is consistently over 3%. The cookie life is 60 days long. The Soccer Garage affiliate programme operates on the Commission Junction network. They created the programme to help fund soccer clubs and teams. However, anyone who loves soccer and owns a website can sign up to start earning extra cash.
Reasons To Promote Soccer Garage: Great conversion rate, long cookie life and a huge selection of soccer products for affiliates to promote.
Take Note: If you are looking to focus just on soccer, Soccer Garage offer almost as high of commission rates as Al's Sporting Goods and LeftLane Sports but it specialised just for your fan base. It's important to note that you only receive credit from banners and links you put on your website.
SportsMemorabilia.com
URL:
Commission: up to 12%
Cookie: 30 days
SportsMemorabilia.com is the top website of authentic sports memorabilia and collectibles. They have over 500,000 products from 11 sports. All their products are 100% authentic and come with a lifetime authenticity guarantee.
The average order value is $300. Their affiliates earn up to 12% commission with a 30-day cookie life. SportsMemorabilia.com runs frequently sales and promotions and offers vanity codes to select partners. Affiliates can also use product based promotional tools like Make A Page, Product Showcase, Product Discovery Bookmarklet.
Reasons To Promote SportsMemorabilia.com: Very high average order value, great commission rate potentials and over 500,000 100% authentic products for affiliates to market.
Take Note:To uphold their website integrity, SportsMemorabilia.com only partners with select online publishers. So make sure your site is targeted to reach their market and be ready your site analytics and stats.
Baseball Rampage
URL:
Commission: 9%
Cookie: 365 days
Baseball Rampage has been selling baseball equipment since 1996 and operates out of a custom-built warehouse/call center in Columbus, Ohio. They have the best performance baseball equipment at the lowest prices. Baseball Rampage are an authorised retailer for all of the major manufacturers including Louisville Slugger, Under Armour, Franklin, Nokona, Mizuno, Wilson, and more.
The average order amount is around $150. Affiliates receive 9% commissions on sales and an extremely long 365-day cookie life. Baseball Rampage convert most of their leads because of their low prices, special offers, and their great customer service. They have the most flexible baseball affiliate programme with the least strict PPC bidding rules. Their only rules are that you must bid under them under their trademarked terms and variations. They provide their affiliates with marketing tools like custom banners, product showcase creator, PopShops, and comprehensive data feeds.
Reasons To Promote Baseball Rampage: Year long cookie life, high average order total and a generous commission rate for affiliates to profit from.
Take Note: You can also join their affiliate programme on Commission Junction but the cookie life will go down to 45 days.
Eastern Mountain Sports
Commission: 7-9%
Cookie: 60 days
Eastern Mountain Sports is a giant in the outdoor industry with 60 retails stores. They carry the top brands customers want like Patagonia, GoPro, Merrell, The North Face, Mountain Hardwear, and more. Their site is loaded with great deals and an outlet shop for even more discounts and savings. EMS offers a purchase guarantee that lets dissatisfied customers return items for a full refund which helps them convert more leads to try new products out.
Bigger brands means bigger commissions for their affiliates who receive at 7% for every sale generated. VIP rates are also available for high volume affiliates up to 9% commission. The 60-day cookie life means you have a full two months to earn a commission. They have affiliate programmes on LinkShare, ShareASale, and Avantlink, so you can pick the one that works best for you.
Reasons To Promote Eastern Mountain Sports: High retail commission rates, good cookie life, top outdoors brands and lots of great deals and discounts available for affiliates to promote.
Take Note: Be sure to check the commission rates on all the affiliate networks. ShareASale only offers a 15-day cookie life.
Total Gym
Commission: 3-7.5%
Cookie: 45 days
Total Gym packs an entire gym's worth of equipment into one machine. It's great for all type of people from novice to expert trying to lose weight or get in shape. They have been endorsed by Chuck Norris and Christie Brinkley for over 15 years. Total Gym offers their customers a 30-day risk free trial, interest-free payment plans, plus their equipment does require any assembly. Total Gym weighs less than 100 pounds and you can start as soon as it arrives.
The commission rate varies by product type: Core Trainer: 5%, Full Units: 7.5%, Attachments: 3%, DVBs: 3%. The cookie life is a very appealing 45 days. Total Gym uses Commission Junction to manage their affiliate programme and utilises CJ's dedicated affiliate management team to help affiliates set up and market their programme.
Reasons To Promote Total Gym: 30-day risk free trial, interest-free payment plans and good commission rates available for affiliates to profit from.
Bonus: Total Gym's 30-day risk free trial and interest-free payment plans leads to higher conversion rates which means more commission for their affiliates.
Under Armour
Commission: 5%
Cookie: 30
Under Armour's mission is make their customers better. They make everything from apparel, shoes, athlete recover sleepwear, connected fitness gear, accessories, and more. All products are designed to help you achieve your fitness goals and make your life easier.
They were named Best Affiliate Programme in 2012 by ABestWeb. Affiliates get a 5% commission on every sale with an average order size of $100. Their cookie duration is 30 days. Under Armour updates their comprehensive data feed daily and banners and text creative every month. Affiliates are also kept up to date on new products, technologies, and promotions.
You could, of course, review Under Armour products in terms of practical usage like sweat wicking and feel, but you could also diversify from typical sports topics like tutorials and game stats, and become more of a fashion blogger instead. Activewear is very popular!
Reasons To Promote Under Armour: Well known and trusted brand, high average order value and a long retail cookie life.
Take Note: While Under Armour's commission rate is lower than the other affiliate programmes mentioned, it is quite high for a large retail company's affiliate programme. Under Armour's brand recognition and credibility will help convert leads.
Affiliate Website Ideas
It's time to decide on what niche you want to market to promote these sports affiliate programmes. One niche idea you could focusing on is running. Avid runner will need to keep buying gear like running shoes and shorts as they start to wear down. They could also be interested in tracking their runs to reach their fitness goals. Fitbit would be a great affiliate to promote to runners along with Al's Sports because of their high commissions and high quality products and brands.
You could focus on college baseball or MLB teams and their merchandise, fan gear, and memorabilia. Fanatics would be a great affiliate programme to use because they have lots of merchandise to choose from and are always adding new products. Plus you will receive up to 10% commissions. Or you could focus on baseball equipment for baseball groups like Little League teams or adult leagues.
You could receive very good commissions from teams since they are most likely buying equipment and gear in bulk orders. Baseball Rampages would be a good affiliate to promote because it's 9% commission rate and extremely long 365-day cookie life.
Golf is another great niche idea because off its passionate fans and players. The high product costs doesn't hurt either. Al's Sports 10% commission rates could lead to big payout if they purchase new clubs or full golf sets. Under Armour's affiliate programme would be good for golf apparel. Even though their commission is fairly long, golfers tend to buy new clothes every season so there are lots of commission potential.
Finally, fantasy sports can be an excellent source of income if that's what you're really interested in. There are some juicy commissions in the sports betting sector as well, because money is on the line. When money's involved, you can be people are a passionate and engaged audience.
Boost Your Affiliate Earnings
These 10 affiliate programmes are just the beginning of what's possible. There are literally hundreds of ways to earn affiliate commissions with your website, including product reviews, top 10 lists, how-to guides, and more
But what about traffic and conversions? How do you make sure your affiliate links get clicked?
So… are you ready to have YOUR VERY OWN WordPress website built and launched in under 10 minutes?
It's easy at Wealthy Affiliate. Take a look at this video and you will find out exactly how to build a FREE Affiliate website on the Wealthy Affiliate platform, easily and quickly. This is where you can begin the process right NOW . . .
Wealthy Affiliate Training Video – Create a FREE Website
As you can see, it is simple and FREE to get started today.
Join Me. Join Our Community.
There is No obligation. No credit cards. It is Simple and FREE and can be done in 3 simple steps:
STEP 1: Start building your FREE website at SiteRubix.com.
STEP 2: Create your account for $0.
STEP 3: Access your 2 FREE Websites, an Entire Training Platform and a global community of support.
The decision to join is in your hands but I can honestly say that you will not regret it and you won't look back once you have joined. It's a total no brainer. Once you join, it really is as easy as 1-2-3 and you will have your website built and launched ready to learn, earn and grow.
Help Whenever You Need It
Once you join through the Wealthy Affiliate platform, you will be amazed at the support you have within the platform. It really is second to none. I can say with absolute certainty and from personal experience that this is the best training and mentorship platform for building a successful business online, hands down.
I look forward to welcoming you and to supporting your success!
Please feel free to leave any comments below.