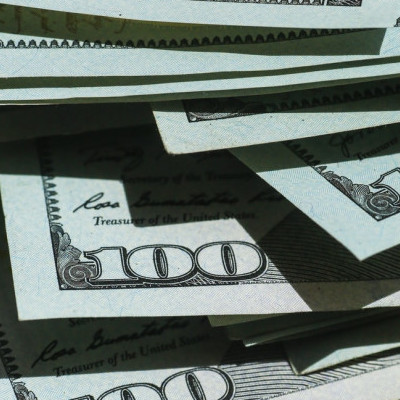 Build An Income-Generating Website That Lasts Decades!
Earn online income for a lifetime.
If you're in a tight fix for some money, then you're in the right place. Sometimes, we all need money quickly – if that's the situation you're in right now, then you're not alone.
Thankfully, we're going to look at a number of different tips that could make you the money you need, quickly and easily. Making $100 might sound like a difficult goal, but there are some ways to do it.
It's true that earning a hundred dollars will normally take longer than making ten dollars. Even so, there are some approaches that will allow you to earn $100 within a day. Other approaches might take a bit longer, but some of these could, but could set up a more sustainable way to make money further down the line.
If you're constantly finding yourself in a position where you need money quickly, you might want to step back and take a better look at your finances and budgeting. However, if you just need that $100 quickly for a one-off expenditure, one of these tips could be for you.
How To Make $100 Fast

Selling Stuff Is Quick & Easy

Sell Old Items On eBay
Sell Through Specialized Sites (And Apps!)
Make Unique Crafts And Selling Them On Etsy
Sell To A Second-Hand Store
Sell Other People's Junk
Sell Textbooks
Selling Your Old Jewelry To A Cash For Gold Merchant
Sell An Online Account

Renting Out Stuff With The Power Of The Internet

Renting Out a Room
Rent Out Other Spaces
Rent Your Parking Space
Rent Out Your Car
Rent Other Vehicles (And Items)

What Are You Good At?

Do Some Odd-Jobs for Someone
Tutor College Students
Work As A Translator
Do Some Editing
Perform In The Street
Cook For Someone
Create Logos For Local Businesses
Design Restaurant Menus
Be A Personal Stylist
Put In Complex Hairstyles
Enter A Stock Photo Contest
Try Wrapify

Side Gigs

Be A Lyft Driver
Become A House Sitter
Be a Babysitter Or A Parent Sitter
Work for Fancy Hands
Host A Car Washing Event
Become a Pet Sitter or Dog Walker
Be A Professional Cuddler

Other Options

Get a Credit Card
Borrow It From Friends Or Family
Take Out A Pay-Day Loan
Payday loans can be quite dangerous, and are generally not recommended, but they are an option for desperate times.
How To Make $100 Fast
CATEGORIES
Selling Stuff Is Quick & Easy
Renting Out Stuff With The Power Of The Internet
What Are You Good At?
Side Gigs
Other Options
Selling Stuff Is Quick & Easy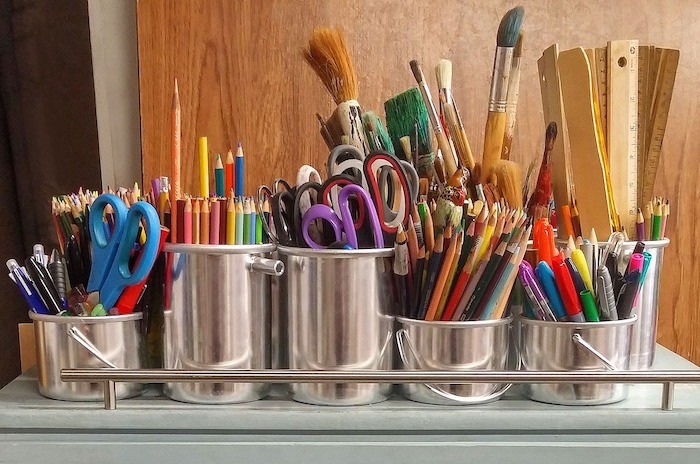 Selling or renting out something you already own can be one of the quickest, easiest and most simple ways to make that quick $100. Here are a few ideas to get you started….
Sell Old Items On eBay
Online auction powerhouse eBay has been helping people sell old (and new) items online for years now. You're probably well aware of it. The great thing about eBay is it's such a huge marketplace with loads of visitors, there's a market for almost anything.
That means you can sell old items like unused electronics, sporting equipment or almost anything you can imagine. There's normally someone out there who'll want it, and there might be enough demand to bump up the price more than you might think.
One of the downsides to eBay is that it isn't the quickest way to get your money. You could use the "Buy it Now" feature, but otherwise it could take a week for the auction to finish, and then you'll have to wait for the payment to be processed.
If you need that money super-quick, this might not be the option for you, but it could be enough to make you even more money if you've got a little more time.
You could speed up the process by relying on the Buy Now feature and underpricing your item. This could help you to make sales much faster. Of course, you might lose a decent chunk of potential income, so you'll need to weigh up whether speed or income matters more.
Sell Through Specialized Sites (And Apps!)
Selling things you already own is a simple way to earn – and you're not limited to sites like eBay. You can also look for more specialized sites, especially if you're selling something more unusual.
For example, if you wanted to sell your record collection, there is a site called HTFR.com. This stands for Hard to Find Records and is a place to buy and sell records.
There are similar sites out there as well, focusing on different areas. This option is particularly powerful if you have items that would only appeal to a certain audience, like trading cards or collectibles.
In many cases, you'll make more on a specialized site than through eBay, but it might take you longer to find customers.
Apps are another angle to consider. An app can often make the sales process easier. Some of these, like Tradesy, focus on a specific type of product (designer fashion, in the case of Tradesy). Others allow you to sell many types of items.
Make Unique Crafts And Selling Them On Etsy
Etsy is an online marketplace that has been growing in popularity in recent years. It unites people with skill and talent for creating their own jewelry, decorations and other items with people interested in buying them.
It could be a great option for a side-income and long term small business. You'll obviously need to be talented and have the skills to create popular, unique items.
This is another one that isn't the quickest option. You'll have to market your products and wait for people to buy them before you'll get any money. However, one positive is that you don't have to create a load of stock and wait for it to sell, you can simply create the items on an ad-hoc basis when someone orders one.
Sell To A Second-Hand Store
The best thing about this option is that you can get your money right away. That's instant, quick, cash – today if you need it.
Second-hand stores are good for items like electronics, DVDs, musical instruments and other items with good resale value. Be prepared to accept a price that's lower than you probably think the items are worth, as the store needs to make a profit too. Still, this might be something that you'll be willing to accept if you need the money quickly and easily.
You can also loan items to some stores, where you'll be given a date you have to buy the item back by (for a higher price). This is good for items that you don't want to get rid of and might want back, but if you need some money quickly.
It normally works better with higher value items. Just make sure you buy the item back in time, as if you don't – the store will be able to sell it on.
Sell Other People's Junk
Selling your own stuff isn't the only way to go. You could also make a tidy profit by offering to do all the legwork for your friends and neighbors, for a cut of the sales price.
Many people will have items that they want to sell and simply haven't bothered to do so. They'll often be willing to sit back and let you do all the work.
If you combine this with selling your own items, you'll never run out of ways to make money. Where and how you make sales is up to you, but there are plenty of options including Craigslist, yard sales, consignment stores and eBay.
Sell Textbooks
Textbooks are frustrating. They're expensive initially and you don't typically need them once your course has finished. If you have any extra textbooks lying around, you can easily sell them to make some cash back. The site Bookscouter is a great tool for this, helping you to figure out who will pay the most for your book.
There are other places to sell too, including eBay and just selling locally. In fact, one of the fastest methods is just to advertise around your college campus. If you know that students will need that textbook for the course you just completed, you could quickly make a sale. This is likely to give you more money than trading in the book and still gives the other student a bargain too.
With how expensive textbooks are, you probably only need to make one or two sales to net an easy $100.
Selling Your Old Jewelry To A Cash For Gold Merchant
You've probably seen more and more of these stores popping up in recent times. It's another great option if you need instant cash, as you'll normally be able to get your money today.
Remember, these stores are normally scrapping your jewelry for scrap value, so don't expect to even get that much for them. It's also not a great option if your items have any additional design value.
You don't need to stick to jewelry either. With selling your gold, the emphasis is just on the precious metal, so you can sell almost any type of item that contains gold.
Sell An Online Account
Here's a less common choice – selling a digital account. We're specifically talking about accounts that have value in some way.
For example, some services only allow a limited number of members at any given time. If membership is in high demand and you have an account, you might be able to sell it.
Other times, an account might be valuable because of what it contains. For example, accounts for MMORPGs can sell for a decent amount if they contain rare items, high-level characters or plenty of in-game currency.
Accounts that contain digital products might sell well too, such as a Steam account that has hundreds of games on it.
Just be aware that account sales will often go against the company's terms and conditions. You might also need to get creative about how you sell your account. Still, if you pull it off, earning $100 could be pretty easy.
Renting Out Stuff With The Power Of The Internet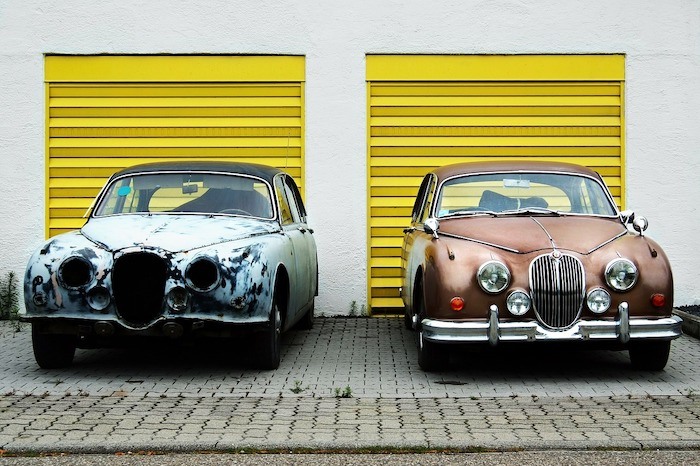 Renting Out a Room
This is one option that could be ideal if you live in an area that's in demand. Sites like Airbnb help put their own property in touch with people needing to rent a room. You could make that $100 with just a one night stay.
However, it'll take a couple of weeks to get registered and you'll have to market your property and wait for bookings. That means it could take a while to get your money – but it could be a sustainable side income for you in the long run.
One alternative is to rent your room more immediately to someone you know. This means you could get you cash much more quickly, but only if you know somebody who needs a room right away.
For a more long-term solution, you could look for a roommate. You may be able to decrease the costs of maintaining your home this way, while also turning a profit. Of course, this is only possible if your lease supports the practice (or if you own your own home).
Rent Out Other Spaces
Your home isn't the only space that you can rent out. If you have some land, you could get involved with Gamping. This service allows you to rent out spaces to campers. You're not limited to a traditional camping space either. As long as what you have to offer would suit campers, you're in with a chance.
You can also rent out indoor spaces for various uses. The site Splacer facilitates this, allowing people to rent spaces for parties, networking events, meetings and much more. Liquid Space is also an option, although this service just focuses on office spaces.
Rent Your Parking Space
If you have a private parking space that you're not using, you could earn some money on the side by renting it out. This could easily become a consistent source of income in the right neighborhood. After all, there is often a shortage of parking spaces in cities and commuters often struggle to find reasonable prices.
But, if you're going to do this, there are some extra considerations. For one, you need to have the right to rent the space. This means it needs to be on private property. If you're renting, you'll also want to check the contract you have with your landlord.
It's also best to develop a contract between you and whoever you rent the park to. This helps prevent any liability issues. The extra steps do make this a slightly slower way to make money. But, if you live in a popular area, renting a carpark could easily be lucrative.
Rent Out Your Car
There are now a few new apps and services that let you find someone who'll be willing to rent your car from you. This could be a great new way to make some extra cash, especially if you don't need your vehicle all the time.
If you don't want to take the time to sign up and get verified on one of these apps (which can take a few weeks), you could simply offer to rent it to someone you know who's in need of a car. Just make sure your insurance covers additional drivers and that everything else is covered.
The hardest part with this option is actually finding someone to rent your car. Unless you know someone right away who needs one, it's not exactly something with a lot of demand. If you choose to rent it out on the app, it could take a while to find a renter and then for the money to get cleared. Again, it's a good option in the long run but not the best for instant cash.
Rent Other Vehicles (And Items)
If renting a car sounds isn't an option, then there are many other options. You can even rent out a large boat or an airplane, although that option mightn't apply to most people.
There are simpler options too. For example, the site GetMyBoat allows you to rent out any type of watercraft, while Spinlister is a share economy site for bikes, surfboards, standup paddleboards, snowboards and skis. You can even get creative, as sites like Fat Llama and Rentah allow you to rent out pretty much anything.
What Are You Good At?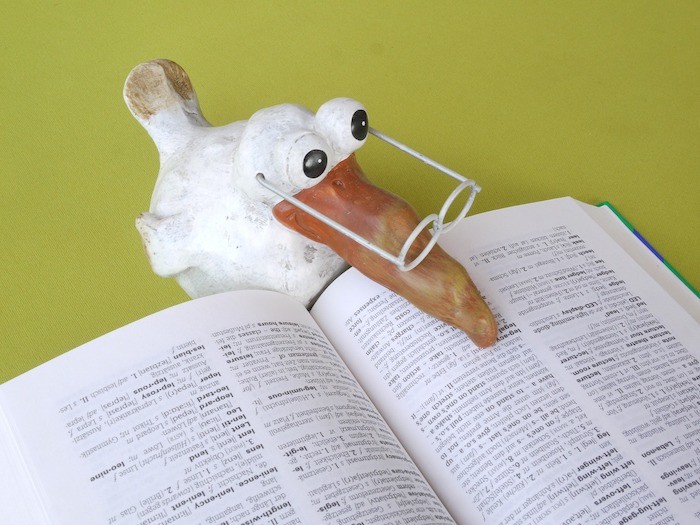 Do Some Odd-Jobs for Someone
You probably already know some people who need a job doing – ask around, and you might be surprised. It could be anything from decorating a room to clearing out an old garage or perhaps doing some housework.
There are plenty of outdoor examples too, like mowing lawns, clearing yards, maintaining gardens and simply being a general handyman.
You'll need to work quite hard for that $100 and do a good job – it could even be a day or two's work. But this might be perfect for you one weekend when you've got nothing else on.
Make sure you bring the right equipment and work in a professional manner. Just because it's not your actual job, that doesn't mean you should cut corners.
Many people will be willing to pay you cash upon the completion of the job, so how quickly you can make it depends on how easily you can find someone who needs something doing.
The first challenge is often finding clients to begin with. Try advertising in your local area, perhaps with flyers and handing out your business cards. Some people find success with door-to-door marketing too.
There are also some apps and sites that can help you to earn. These tend to try and connect potential customers and workers to one another. Task Rabbit is one example, which covers many different types of work. There are also more specialized apps, such as Handy, which focuses on house cleaning and handyman services and Mechanic App (I'm sure you can guess what this one focuses on).
Tutor College Students
Tutoring is a good way to take advantage of your expertise and there are always students who are struggling. College students are often on a budget but many of them also need to get the best grades possible – so there is always money to be made. If need be, you can even tutor them in groups, which means less cost per student.
An important part of this is working out the areas where support is needed. For example, are there some classes that students are struggling with more than normal?
Topics like economics or mathematics are common problem points. But, sometimes the issue is just a particular teacher who isn't very good (or is a tough grader).
Regardless, if you can figure out where help is needed, you can start to target those students with advertisements. This might include pinning up flyers at your local college or in the surrounding area.
You're not limited to in-person tutoring either. Online tutoring is a powerful alternative. You'll often be working through a website that pairs tutors with students – so you may not earn as much as you would on your own.
Even so, online tutoring offers plenty of flexibility. You don't need to scour around for customers either, which is always a bonus.
Work As A Translator
If you know a second language, translation can be a good way to make some extra cash. This type of service is always in demand. After all, tools like Google Translate are useful but they're not extremely accurate.
One of the easiest ways to get started in this field is through a site like One Hour Translation. The company works to bring translators and clients together, protecting both parties in the process. You can earn consistent income from them, as long as you meet their quality standards.
You could also freelance as a translator. This might include using sites like UpWork, advertising locally or even advertising on your own website. It always takes time to get a freelancing business off the ground and to build a good client base. But, if your work is high-quality, it is a realistic approach.
Do Some Editing
Editing can be an actual job or a side hustle but there are also ways to make money with it quickly. One approach is to try and edit online articles.
Some site owners do need editors, especially if they're publishing content regularly. This might be particularly important if they outsource content. In that case, an editor provides an important quality control step.
You may be able to find this type of work by looking at online freelancing boards, like Upwork or even by reaching out to website owners directly.
An even faster approach would be to promote specific local services – particularly proofreading and editing for students. After all, students are often trying to get the best grade possible, but they don't always have the skills to do so on their own.
Looking for editing and/or advice is a useful way for students to improve their grades, without breaking any rules. Demand for this type of service is likely to be highest if you live near a college. But, you could advertise online too, especially through sites like Craigslist.
Perform In The Street
This one needs some confidence and a bit of talent – but it could be a quick and fun way to earn that $100. To be good at this, you'll probably need to be musical or have another entertainment-based skill like juggling or street dance.
Go to a busy area with lots of foot traffic, like a shopping precinct. Make sure you're allowed to perform on the street for money in your specific location, and also ensure that you aren't encroaching on another performer's patch.
You could actually make that $100 within a few hours, in the right location – and without a lot of planning beforehand.
Cook For Someone
Cooking is a valuable skill – and it's certainly one that you can earn money from. Honestly, there are countless different ways that you could earn from cooking, but today we're going to focus on two of them.
The first is providing a cooking experience. Various services help to facilitate this type of experience (or you could advertise on your own).
This isn't necessarily a fast way to earn, as you would need to plan for your event and advertise it. It's also important to think carefully about your costs, as the ingredients needed will cost money.
The second method is faster. This involve cooking individual meals for people and perhaps delivering them. Think of it like a small scale Meals on Wheels service, where you are just working with a few customers.
It wouldn't take long to earn $100 this way. After all, getting a home cooked meal delivered to your door is an appealing service, especially for people who cannot cook well for themselves.
Create Logos For Local Businesses
Logo design is a common field for graphic artists, which means that there is a ton of competition online, especially through sites like Fiverr. Breaking into the field can be incredibly difficult, as you don't have an established reputation to fall back on.
Thankfully, the offline world is a different story.
You don't need to be the best of the best to find work. Instead, local opportunities tend to heavily rely on social connections and word of mouth.
With that in mind, why not reach out to potential customers yourself? Look for small businesses that don't have a professionally designed logo and sell them on what you can offer. You can also highlight why a good logo is so important for business success.
How much you earn will depend on the service that you're offering. You might charge $20 or $30 for a basic design with limited input from the customer – or $100 plus for a design that goes through multiple sets of iterations with customer input along the way.
Design Restaurant Menus
Here's another interesting option that targets local businesses – designing menus. Don't worry, the field isn't as complicated as it first sounds, nor is it as competitive.
The basic idea is that small restaurants often have amazing food, but they don't always have a good menu to match. Their menu might be outdated, have spelling errors, have poor-quality images or multiple issues all at once.
Unappealing menus can seriously harm a restaurant. Customers tend to rely on first impressions, even without meaning to. A poor-quality menu can lead to fewer sales.
This is where you come in. Look for businesses that don't have good menus and offer your services. Tell them exactly what you can do and how much you'll charge, along with the benefits of a good menu. Having a few samples on hand can help to seal the deal.
You never know, you might even get ongoing work from some companies if they need to update their menus regularly.
Be A Personal Stylist
While a personal stylist can be a full-time role or even a conventional job, this field is also ripe for a side hustle. You're essentially helping people to develop their own personal style.
What this looks like in practice entirely depends on you.
For example, some personal stylists provide detailed advice about the specific clothes a person should wear and ways to present a desired image. Other times, a personal stylist might hone in on one specific angle, like the best colors for a given person.
A good first step is to think about what services you will offer. You need to be able to explain to people exactly what they will get for the price that they pay.
Once you have that down, you can start to advertise. Being a personal stylist is largely a local job, so you'll need to rely on local techniques. Having a business card is a good place to start. You can also create a simple website to describe the services that you offer.
Put In Complex Hairstyles
If the entire personal stylist angle isn't right for you, what about working with hairstyles?
Some hairstyles look amazing, but a person can't create that look on their own. There are two general ideas here.
One is to create a temporary hairstyle, such as for someone going to the prom. You might offer related services at the same time, like makeup. It's easy to see how a package like that could earn you $50 to $100 per client.
I've also seen some people work with photographers, doing hair and makeup for people who are getting a professional photo session. This type of collaboration can work well for you and the photographer. You're not solely responsible for finding clients either, which is a bonus.
The other angle is to focus on more long-term hair styles, like dreadlocks and braiding. You'll need expertise and patience for these approaches, but the demand is certainly there.
It's common to see people offering this type of service at a local event. You could also operate out of your home, using social media and a website as a way to promote your services.
Enter A Stock Photo Contest
Selling stock photos is generally a slow approach to earning money – and you might not make anything at all. The problem is that stock photo sites tend to pay you a commission per image sale, which is challenging as you are competing against so many other images and established photographers.
If you are creative with photography, you could try your hand at photo contests instead. MarkedShot is a good example of this approach.
Challenges are a key part of the MarkedShot app. These are basically contests, where you need to submit images based on a general theme or requirement.
An active challenge when I opened the app was called 'A Couple (of) Selfies. Submissions needed to focus on the idea of romance but, beyond that, photographers could get creative.
The catch is that the challenges don't tend to pay well. The 'A Couple (of) Selfies' challenge had $50 in total rewards (and 162 entries, with 31 days left on the clock!). Similar patterns are true for other apps that have a challenge aspect, like Foap.
So, you would need to win at least two competitions to hit your $100 target. Because some competitions run for 30 days or more, this isn't the fastest way to make money. Still, for someone who is passionate about photos, this could be a cool approach to try out.
You could also look for local photography competitions. These have some differences and you might face fiercer competitions. Still, the price money for such competitions is often higher as well.
Try Wrapify
Wrapify is a car wrapping service. You basically end up being a driving advertisement and earn some money from the process. Earning $100 (or more) wouldn't be too difficult if you got a few good campaigns, especially if you tend to drive around a lot anyway.
However, the service does have its limitations.
You can only make money if there are campaigns available and this isn't guaranteed. People in smaller cities sometimes don't get any campaigns at all.
Reviews from Wrapify users suggest that the app isn't terribly reliable. Sometimes it doesn't track mileage correctly, which could mean that you do work without getting paid.
You could check out other car wrapping services, but pay close attention to reviews, as such services often end up being scams.
Side Gigs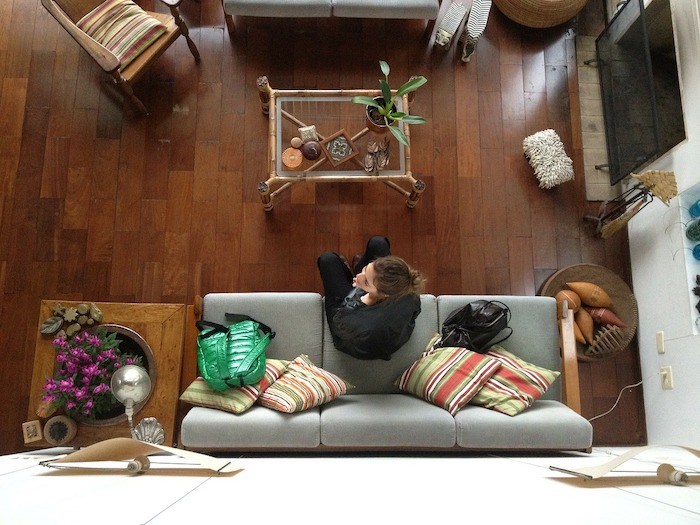 Selling something might be quick and easy, but if you've got a particular talent or skill, you could make the money you need in other ways. Some of these options don't even need talent, just the willingness to put some hard work in.
Be A Lyft Driver
This could be an excellent option for you. Lyft has created an industry of self-employed taxi drivers – you could be one of them. It might take a few days to get registered and start getting clients, and you'll also have to make sure you're allowed to offer the service in your area (some locations have banned Lyft).
You might only need to do a few hours driving to get that $100, but it could also be a sustainable long-term option and an excellent side earner (or long-term job).
You could look at other ridesharing services too, like Uber and Juno. Some areas also offer smaller scale ridesharing services. These are often overlooked, but many still hire people to act as drivers.
Become A House Sitter
More and more people are looking for someone to look after their house while they're away. This could be a great option if you have some valuable homes in your area.
It's also easy money – all you really have to do is sit around and make sure the house is secure. It might take a while to get the right client, so it isn't the quickest option available. Still, this field thrives on connections. You're likely to find more opportunities as your house sitting experiences increase.
Just be aware that house sitting won't always pay well (or at all). You are getting free accommodation while you house sit. Some people will consider this as payment enough.
Be a Babysitter Or A Parent Sitter
These two options sound very different from one another, but the underlying concept is the same. Much like pet sitting, you're earning money by taking care of people who cannot safely care for themselves.
By parent sitting, I'm referring to older family members, particularly those who need a caregiver. There are many cases where it is unsafe for them to be left in the house on their own. Having someone else there can provide peace of mind for family members and gives them a chance to take a break.
This can be a very good way to earn, simply because fewer people operate in this field. You might advertise locally or simply through word of mouth. Just make sure you know what to do in the case of an emergency and what is expected of you before you take on each client.
The site Care.com aims to bridge the gap between care recipients and caregivers. This can be a powerful place to find work, regardless of whether you want a side hustle or something that is a little more long-term.
Work for Fancy Hands
Fancy Hands is an unusual type of business. The company hires virtual assistants who work from home and get to choose their own hours. The assistants are responsible for fulfilling requests that clients make.
These requests can cover a large range of different things, including canceling accounts, scheduling appointments, researching prices and many more areas. In fact, Fancy Hands states that they can do pretty much any task, as long as it is legal and can be completed remotely.
Pay starts at around $3 to $7 per task and some tasks can pay more. How much you earn strongly depends on the tasks that you get and how efficient you are.
If nothing else, it's a different opportunity and one that could earn you $100 relatively fast. You do need to apply for a position through their site, although they seem to hire regularly.
You could also branch out and be a virtual assistant in your own right. Doing so would take longer than signing up with a site, but the income potential is higher too.
Host A Car Washing Event
Car washing events are often used as fundraisers but you can simply use one as a way to earn money as well. Doing this effectively takes a little planning ahead.
This includes making sure you have a good location (one with access to water) and all the materials that you need. You should advertise well too. Placing flyers can be a good place to start.
It's often best to get other people involved in the process. This helps to spread the workload and makes it easier to attract interest as well. There is more work involved than many of the other options on this list. But, the process really can pay off, especially in a busy neighborhood.
Become a Pet Sitter or Dog Walker
Similarly to house sitting, people also need their pets looked after (or walked). The difference is that this kind of work probably has a bit more demand as more people have pets that need looking after than want their house occupied while they're away.
You could ask around in your local area to see if anyone wants their dogs walked, or see if any friends or family need a similar service.
This job is easy and fun, but you will need some experience with a range of different animals. If you're doing this as a cash-in-hand job for someone you know, you could get the money reasonably quickly.
Be A Professional Cuddler
If you want a side gig that pays well, professional cuddling is a surprisingly good choice. Don't worry though, cuddling isn't an 'adult' side hustle. Being entirely platonic is a key feature of the process.
Companies that specialize in the field often go to lengths to make sure that the client and cuddler are safe throughout the process. The field focuses on the idea that human touch is an important need and that cuddling can be a therapeutic process.
Professional cuddlers might earn $40 to $80 an hour, plus tips, so there's certainly money to be made. It's even possible to have overnight cuddling sessions, where you could get a couple of hundred dollars in one go.
Of course, first you need to find the work. Professional cuddling has become popular, so there are various companies to turn to (like cuddliest.com). Such sites often take a decent chunk of your earnings or charge you fees to be listed, but there is also more protection than if you were going it alone.
Other Options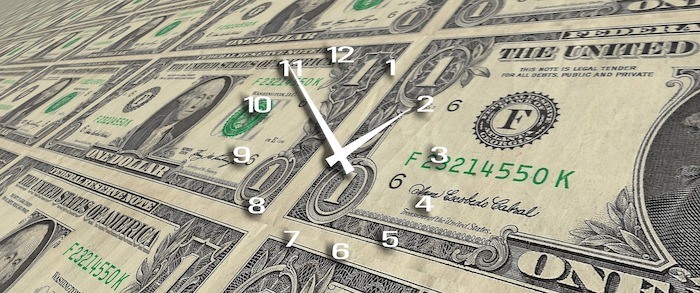 Get a Credit Card
I'm not suggesting that you start relying on credit here. Instead, some credit cards will offer a sign-up bonus of $100, or even more. To get this, you normally have to meet requirements, such as spending $500 on the card within 90 days.
If you pay the bill in full each month, you won't have any interest to worry about – so the sign-up bonus just ends up being free money.
But, be careful. Credit cards can be tricky and many people end up relying on them much more than they intend to. You'll also want to read the terms and conditions carefully, to make sure you know exactly what you're signing up for.
Borrow It From Friends Or Family
This is one of the easiest options out there – and while $100 might be a bit of a push to borrow from someone you barely know, your close friends and family might be able to help.
Simply be upfront about what you need the money for, and make sure you pay them back quickly.
Take Out A Pay-Day Loan
There are more and more of these services appearing. They differ from bank loans in that they're a more immediate, short-term option to getting money – but they also have much higher interest rates.
If you know that you're going to get paid soon, you could borrow against your pay check with one of these pay-day loan services. You should get your money quickly, potentially even the same day.
The interest rates on these sorts of loans are large, and so are the late payment penalties. Make sure you've checked all the small print, and ensure you pay all the money back as quickly as possible, as failing to do so could lead you to spiral into even more debt.
Payday loans can be quite dangerous, and are generally not recommended, but they are an option for desperate times.
What's up ladies and dudes! Great to finally meet you, and I hope you enjoyed this post. Sign up for my #1 recommended training course and learn how to start your business for FREE!