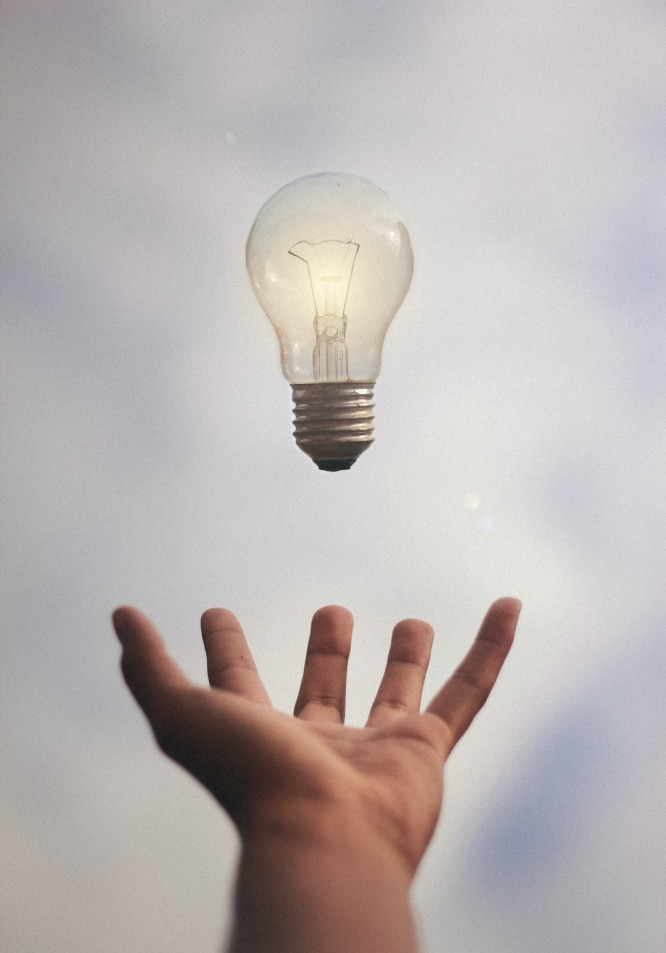 Thinking of creating a blog but want to browse through the popular blog topics first? There is an infinite amount of things to write about and publish on the internet – animals, news, travel, politics, science, wellness… You name it!
Whether you want to pursue an already popular blog topic that could make you some money – like fashion or food – or just simply wish to explore your passions and talk about something that inspires you, then check out below the 40 blog topics that are sure to get your creative juices flowing.
If these specific ideas aren't enough, you can follow these steps to find your niche within the blogging world, since there are an infinite number of topics you could focus on (literally no limit – total freedom).
40 Popular Blog Topics To Motivate You To Write
1. Art Blogs
Evoke your inner artist with an inspiring art blog! Art blogs are wonderful creative outlets no matter if you want to learn – or teach – how to paint or draw, showcase art collections, or talk art theory. Interested? If you want to create your own, here are 50 art blog name ideas to get inspired by.
2. Baby Blogs
Baby blogs are a popular blog topic that will never get filed as outdated. Since babies are being born every day, and all the ways (and products) to soothe, care, burp, feed, and change them are constantly evolving and changing, there will always be a need for them.
3. Beauty Blogs
Beauty blogs are one of the top topics to blog about, ever since the internet came about. Whether it's about hair, makeup, or skincare, there is always a trending beauty blog out there making the headlines. Sound like something you'd enjoy writing about? Here's how to start your own beauty blog.
4. Bitcoin Blogs
With Bitcoin and other cryptocurrencies surging in popularity, now is the time to get ahead on your Bitcoin blog. There are already dozens of bitcoin affiliate programs catering to bloggers, so why wait? This blog topic is only going to increase over time (just like drones did when they first came out).
5. Book Blogs
Are you a bookworm or know someone who is? Literary/book blogs are a popular blog topic. While they definitely don't appeal to the masses – like food blogs – there are some serious book blog fanatics out there who just want to live in the realms of the worlds they read. If you find yourself devouring literature, share that passion with others by starting a book blog.
6. Car Blog
Cars are something that people get really, really passionate about. If car gurus aren't making money flipping cars then they're at least talking about them online. Yep – there's lots to talk about when it comes to cars. You could write about certain brands or models, repair tips, features, driving, road trips… Anything!
7. Christian Blogs
With over 2 billion Christians worldwide, it's fairly safe to say that Christianity is a popular blog topic that's guaranteed to survive the tests of time. And believe it or not, this topic can actually be financially rewarding as much as it is spiritually – here is how much Christian bloggers make.
8. Crafts Blogs
Crafts are a highly popular blog topic, especially among women who love to embroider, sew, knit, make jewelry, and more. What's more, if you create a crafts blog you can monetize it by joining these top crafts affiliate programs.
9. Digital Nomad Blogs
With remote work visas getting handed out by countries left and right, there's a huge surge in interest for becoming a digital nomad and getting to work from anywhere in the world (as long as there is fast wifi). Are you already doing one of these work from home jobs? If so, you could potentially take your work overseas.
10. DIY Blogs
From woodworking to converting a van to making your own interior design… There is a seemingly infinite amount of DIY blog topics you could write about. Want to make your own cleaning products? Maybe undertake the project to remodel your bathroom? A DIY blog will tell you just how to do that (and more).
11. Education Blogs
Education blogs, or teacher blogs, are amazing resources for teachers and students alike. Learn – or teach – how to improve your language skills, how to write, how to nail down mathematics, and much more. There is so much potential with such a blog. Plus, you could also monetize it with these top education affiliate programs.
12. Environmental Blogs
With climate change on our tails and garbage polluting our air and waterways, the world is in dire need of more blogs to spread awareness and share information about environmental causes. You can also profit off your activism for the good of the planet by linking out to environmental affiliate programs from your blog articles.
13. Fashion Blogs
Fashion blogs are one of the very top blog topics that will never go out of style. You could write about virtually anything when it comes to fashion and the good news is there are dozens of ways to monetize your following – from ads, sponsorships, affiliates, and more. Here's just how much fashion bloggers make.
14. Finance Blogs
Sometimes all you need is a helping hand to guide you through money matters so you can get back to adulting (and having fun). Personal finance blogs help you do just that. If you want to start a finance blog, don't miss out on the opportunity to join these top finance affiliate programs.
15. Fitness Blogs
Fitness or healthy living blogs are in-demand blog topics among both men and women. Plus, they are very lucrative when done right. Here's how to start a fitness blog today.
16. Food Blogs
Food blogs are at the top of the list when it comes to all-time popular blog topics. Food bloggers make a fortune from their blogs by sharing mouth-watering recipes as well as stunning food photography.
17. Gaming Blogs
Video gaming is one such blogging topic that's only going to sky-rocket in popularity from here on out. If you aren't already on Twitch or blogging about gaming, then you're already missing out. Here's how much video game bloggers can make.
18. Gardening Blogs
Gardening is a huge industry that the budding blogger can profit from (especially with these gardening affiliate programs). There will always be some curious mind looking on Google for the best gardening tips and how-to's on plant care, soil, seeds, and more.
19. Home Decor Blogs
Home decor blogs are great for finding inspiration for your interior design mood board (and for earning from a few of these home decor affiliate programs).
20. Leadership Blogs
In need of a bit of motivation? Then look no further than one of the top trending blog topics out there – leadership and motivation blogs. On a leadership blog, you could share inspirational quotes, personal life lessons, or even offer career advice – like the best jobs for ENFJ personality types.
21. Lifestyle Blogs
A lifestyle blog can be anything it wants to be and more – that's what makes this popular blog topic one of the most successful in the entire blogging industry. Here's my guide for how to start your own lifestyle blog.
22. Marketing Blogs
Marketing blogs help us navigate the online digital world and all things marketing – ads, eCommerce, SEO, affiliate marketing, and much more.
23. Movie Blogs
Cinephilia is 100% real and there are plenty of already-successful movie blogs out there to make the case. Want to start your own movie blog? Here are 50 movie blog name ideas worthy of their own Academy Award.
24. Music Blogs
Music blogs bring together a world of creatives that are in-tune with their experiences and emotions. If you're feeling called to do so, why not start a music blog and let the world hear what you have to say (or play)?
25. Outdoor Blogs
Kayaking, hiking, mountain biking, sky diving… There are many outdoor adventures to be experienced around the world. Outdoor blogs inspire you, challenge you, and help you equip yourself to do them. Plus, you could make a serious "boat-load" of money from linking to outdoor gear affiliate programs.
26. Parenting Blogs
Parenting blogs are awesome blogs for newbie moms and dads out there who want to learn how to survive the joyful challenges of parenthood. Mommy blogging is an extremely lucrative (and helpful) niche in the parenting category. There are even daddy blogs, too!
27. Personal Blogs
Personal blogs have always been a popular blog topic. In fact, many professional blogs that you read today got their start as just a personal blog. Here's how you can start a personal blog.
28. Pet Blogs
Pet blogs is a super lucrative and popular blog topic. As most, if not all, pet owners would agree – our pets become family and they need a whole lot of pampering. Blogs are the perfect resource for learning how to take better care of your pet – horse, cat, dog, lizard, rat, or whatever it may be.
29. Photography Blogs
Photography blogs are the perfect place to showcase stunning and professional imagery to attract new clients to your work. Whether you want to shoot weddings, landscapes, travel destinations, or portraits… Here's how to start a photography blog.
30. Political Blogs
Except for conversations among the family at the dinner table, political blogs are highly popular if nothing but to stay up to date with the latest happenings on Capitol Hill and around the world. Keen on starting a political blog? Here's how.
31. Spiritual Blogs
Spirituality blogs, that don't particularly focus on one religion, are becoming increasingly popular blog topics as more and more people are eager to learn more about the higher powers at work beyond the self. If you have a spiritual-based blog, you could link out to reiki affiliate programs or even witchcraft ones!
32. Sports Blogs
Sports blogs bring together the biggest fans from both the major league sports to regional and community sports. You could make a decent income from starting a sports blog as well.
33. Tech Blogs
Tech blogs are some of the most popular blog topics out there since so many people like to review and compare tech gear before buying. That said, you could make a killing from affiliate marketing and ads were you to start a tech blog.
34. Travel Blogs
Travel blogs are becoming more popular each year as more people get access to more travel opportunities. Plus, there are so many different types of travel to blog about to suit everyone's different style, budget, and interests. If you're an avid traveler, you should seriously consider starting a travel blog.
35. Van Life Blogs
Van life blogs bring out the best – and worst – parts of living the alternative lifestyle, that is living out of your van while working online and traveling. They are extremely helpful and insightful for navigating life on the road. Plus, there are several RV affiliate programs you could include in your articles.
36. Vegan Blogs
Vegan blogs are becoming one of the top popular blog topics thanks to the veganism movement that is all about cruelty-free, healthy eating while being gentle on the planet. There is lots of potential in the vegan blogging niche and you can also profit from more green than just plants with these vegan affiliate programs.
37. Wine Blogs
Wine blogging is the new way to wind down after a long day and sip on your rosé. There's always someone out there thirsty for the next wine trail, review, or humorous write-up. Plus, there are already lots of wine affiliate programs to promote to help drink in that affiliate cash.
38. Writing Blogs
There are blogs and then there are blogs about writing and ironically, they are at the top of the popular blog topics list. Everyone who is publishing on the web could take a few pointers on how to better their writing. Are you a skilled wordsmith? Then consider starting a writing blog and sharing the wealth with us newbs.
39. Yoga Blogs
Yoga blogs are becoming a top trending blog topic thanks to the increase in mindfulness and movement around the world. Yoga blogs can be fairly lucrative as there are lots of brands who would love to get on a niche-specific yoga blog to promote their fab yoga affiliate programs and products to your audience.
40. Zero Waste Blogs
Zero waste blogs are slowly, but surely, becoming more popular as a blogging topic. Those who know about zero waste know it well, but there are still millions of people out there who could learn from this minimalistic, plastic-free lifestyle.
So there you have it – 40 popular blog topics from A-Z to help inspire your next blog or article! Of course, there are many more types of blogs you could create, but these are already successful topics and niches that are only going to rise in popularity in the near future. What other blogging topics would you like to see featured here?
What's up ladies and dudes! Great to finally meet you, and I hope you enjoyed this post. I started my first online business in 2010 promoting computer software and now I help newbies start their own businesses. Sign up for my #1 recommended training course and learn how to start your business for FREE!