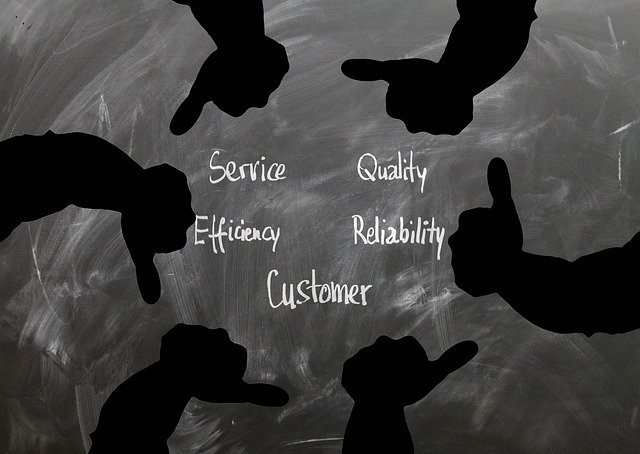 Most network marketing companies sell products, like essential oils, jewelry, weight loss items or supplements. But, that's always the case. There are also service network marketing companies
Many of these companies offer no physical product at all. Instead, they focus on areas like training, insurance, cellphone plans and the like. Most of the time, the services are something that people would pay for month after month.
The style does have some distinct advantages. For one thing, getting a long-term customer becomes easier. Once you get someone involved, you may simply earn regular income from them, without having to lift a finger. Plus, some of the services are appealing.
But, you need to choose very carefully. Many companies in this field don't provide good services. They are often more expensive or less comprehensive than the regular services that people have access to. In other cases, you're trying to convince people to buy a service they probably don't need. Also, many companies in this field don't last long – probably because their services aren't competitive.
The details in the list below should help you figure out which companies are worth considering. I'm not associated with any of them. Instead, my goal is to provide objective information so that you can make your own decisions.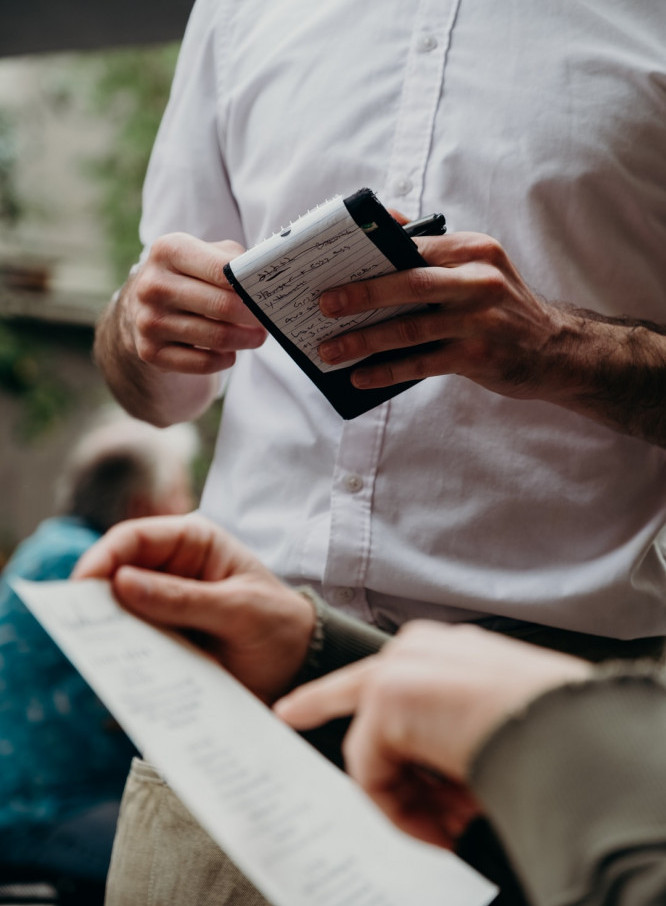 Service-Based Network Marketing Companies
Asirvia
Royaltie
Tempo Wireless
Global Domains International
5LINX
1. Asirvia
Focus: Business marketing
Minimum Cost: $25 (for one device)
Product Overview: Asirvia is one of two main companies that offers a very unusual service. Well… if you want to get technical, it's a combination of a product and a service.
With Asirvia, customers purchase a small device called the GO. This is a wireless device and is used to send out messages to local smartphones and devices. The idea is to broadcast messages. For example, if you had a local computer store, you might let people know that you were having a sale.
Asirvia charges a monthly fee for the device and notification service. This costs $25/month for 1 unit, $49/month for 3 units and $99/month for 8 units.
The idea is interesting – for anyone with a physical business. But, that's about it. Most people wouldn't have a practical use for the device, which would make it much more difficult to promote.
There are also limitations. For one thing, the device has a relatively small range. You're also just sending the Android phones, ones that have Bluetooth and location services turned on. That excludes many people.
And honestly, you're just going to annoy people. No one wants unsolicited messages. They're certainly not going to buy whatever you're promoting in those messages.
Commission Quick View: Asirvia provides 25% commission for any initial sales. After that, distributors seem to earn just 10%, which isn't nearly as good.
You're also just selling one product. At best, customers will pay for multiple units a month (although most probably won't). This means you need a wide audience of potential customers to find success.
The other angle is selling through a team. As is often the case, Asirvia uses a unilevel system. Here, recruits are in your downline based on who recruited who. This creates a pyramid-like structure and you earn based on levels. The first level consists of those who you recruited directly, the second level consists of their recruits, and so on.
With Asirvia, there are two aspects to this plan. You earn 10% on the first sale of everyone in your downline. For the repeat sales, you earn 10% of your first level, 5% on your second level and it decreases from there. But, Asirvia doesn't explain what this percentage is based on. For example, is it a percentage of what your recruits earn? A percentage of their total sales?
Regardless, the plan isn't especially powerful. You're not earning all that much per sale and the percentages for team building aren't very high. You'd earn more from bonuses if you progressed far enough. Honestly though, that feels unlikely.
Final Thoughts: I'm still not convinced you could sell enough of the devices to make this company worthwhile. Even if you could, the commission plan isn't that great.
2. Royaltie
Focus: Business marketing
Minimum Cost: $25/month + $30 (for one gem and an activation fee)
Product Overview: Royaltie offers a similar product to Asirvia and has all of the same strengths and weaknesses. In this case, the device is called a Royaltie Gem. Once again, it broadcasts to phones in the local area, based on what the customer chooses to promote.
Of the two companies, Royaltie manages to look much more professional and high-quality. They also have more products, including some gems that have a wider range (up to 1,000 meters).
The pricing structure is about the same. So, for the basic gem, customers pay $25/month for one gem or $49/month for three. Anything above that costs $12 a month extra per gem. The gems with a wider range cost more. This starts at $35/month for the 400m option and $45/month for the 1,000m version. There's an activation fee of $30 for most products ($75 for the largest range gem).
If the products led to increased sales for businesses, then the prices might be worth it. But, for the average consumer, the monthly fee probably seems high. I'm still not convinced that sending out random notifications is going to be useful anyway. Most people who receive them are likely to be annoyed and won't be receptive to what is being promoted.
Commission Quick View: While Royaltie does have better marketing than Asirvia, their compensation plan is simply concerning. The main way you earn is through a cash bonus plan. This plan is based on Active Customers. Here, Active Customers are defined as people who subscribe for at least three Royaltie Gems (without discount) and pay the appropriate deposit to receive them.
Distributors who can get three customers doing so earn free gems themselves (that's it, no income). To earn income, you need 10 Active Customers. If you hit this goal, you get $120 per month and a one-time bonus of $175. The next rank requires 30 Active Customers. It gives $360 per month and a one-time bonus of $500.
Honestly, this design sucks. You don't earn anything at all unless you can get 10 Active Customers. And, anyone who just orders one gem doesn't even count.
With the nature of the gems, I imagine that even 10 customers would be a difficult goal. The products just aren't going to appeal to many people.
The one advantage is that there are bulk considerations. So, if you can sell a large number of gems at once (like to a business), Royaltie may count it as multiple customers. This can help. But, you'd still need to make those sales initially.
The team aspect is actually much simpler. Royaltie seems to lump all of your team together – giving you monthly earnings based on their total sales. This means you don't need a specific downline structure or anything like that.
But, the way you don't earn until you get 10 sales works against you here too. This would make it much more difficult to recruit people and make sure they remain with the company.
Final Thoughts: Royaltie doesn't have much going for it. The products are odd and the compensation plan just isn't appealing. At the very least, it should pay people per sale, rather than requiring them to get 10 customers.
3. Tempo Wireless
Focus: Contract-less cellphone service
Minimum Cost: Free to join
Product Overview: Tempo Wireless basically offers cellphone service without the need for a contract. There are various plans to choose from. These are much like other companies, offering different amounts of voice minutes and texts, along with data and international rates.
There are some other products, including phone services for the home. But, the cellphone service is their main angle, so that's what we're going to be focusing on.
The challenge with Tempo Wireless is competition. The communications industry is extremely competitive. And honestly, most people already have a cellphone service. Being able to avoid a contract is nice but Tempo Wireless isn't the only company to offer the service.
Many wouldn't be willing to switch either, not even if you could offer them a better deal. Some will simply be brand loyal. Others may simply be unwilling to trust this relatively obscure company with their cellphone service.
If you plan to get involved, you'll also need to learn all there is to know about cellphone networks. You'll often need to convince people to switch from their network to what Tempo Wireless offers. Most people are going to have a lot of questions before they even consider it.
Commission Quick View: Tempo Wireless doesn't offer percentage commissions for sales. Instead, they provide set bonuses for each service, depending on your rank and what the service is. The problem is – these bonuses aren't very good.
For example, the first rank (Manager) gets $13 for getting someone to sign up for a cellphone service and less for other services. That's not a lot of money. This seems like a one-time payment too, so you're not going to earn every time the person pays a monthly bill.
There are quite a few other aspects too, including different bonuses that offer other ways to earn money. Most are associated with progressing up the ranks and earn you income from different parts of your downline.
Honestly though, you're not earning all that much. You would need a large and successful team to make consistent income. I know that's true for all MLMs but it's even more significant here. The amounts you earn truly are minimal.
One other thing is the Web Marketing Suite. The main way to make sales is through a replicated website. Tempo Wireless charges you for this each month. Most companies do something similar. But, in this case, you're paying $49.99 per month! That's a lot to pay for any website, let alone a replicated one.
Final Thoughts: I don't see any advantages to Tempo Wireless. The services would be extremely difficult to sell and you're not earning a large amount anyway.
4. Global Domains International
Focus: Domain names
Minimum Cost: $10/month (for your own domain name)
Product Overview: Global Domains International simply sells domain names. Specifically, they sell .ws domain names, for around $10 a month.
The company gets some things right. Many people do want their own domain names, for various reasons. And, as they say, the online population is continuing to grow, which does increase the potential for sales too.
But, there are countless places to buy domain names – including places that are cheaper and have a better reputation. There's also nothing special about a .gs domain name. Most of the time, you'll want a .com name to rank better. Alternatives can sometimes work well but .ws, really? Who wants that?
Actually, the 'ws' is meant to stand for website. But honestly, that's absurd. Your visitors aren't going to make that association. They're just going to see an unusual domain type, one that is more difficult to remember.
There's also little to make the domain worth the price. Domain registrars often charge around $10 a year for domains – Global Domains International is charging that much every month. But, you don't seem to get much beyond the domain itself.
In fact, if you want benefits like hosting space and more, you need to sign up for their GDI Premium, which costs $40 per month.
Commission Quick View: Global Domains International just offers $1 per month as a basic commission. That sounds horrible. But, it's not actually that bad. The income does seem to be residual, which would let you make some money every month from some customers.
Beyond this, Global Domains International uses a 5-layer compensation plan, where you are earning from each tier. The company suggests that you receive 10% on every transaction made anywhere in that team.
If that's accurate, the rate is very generous, more so than most other plans. But, it also sounds also unrealistic. I suspect that there are additional criteria that you need to meet.
Final Thoughts: Honestly, I'm not convinced. The system might work if you had a popular product – but these domains don't seem like they'd see. Besides, let's be honest. Most people who want a domain of their own already know where to buy one themselves. Why would they bother going through a company like this?
5. 5LINX
Focus: Home, wellness and health
Minimum Cost: $39 (for affiliate enrollment, doesn't provide products)
Product Overview: 5LINX offers an odd combination of products and services. These fall the areas of Home, Wellness and Health, and there are various different ones to choose from. For example, the Home section involves the categories of discount programs, energy, entertainment, personal services and security systems.
Some of the items are common, like their MontaVida coffee, which is meant to be high-quality coffee where the beans are infused with MCT oil. I say meant to be, as the company offers precious little information about the products.
On the other hand, they have a service called 5LINX Telemed, which offers access to a prescription discount program and doctor's consultations.
Most of the products are simply services, like 5LINX Telemed. Customers might find some of these interesting. But honestly, they're not very appealing. To make matters worse, many are discount programs. That type of program is always tricky for income. Customers often aren't willing to spend money for the chance that they'll save it later on.
One final note is pricing. 5LINX offers no details at all about the prices of their services or about how customers can buy them. The links on the site are simply for the opportunity. That pattern doesn't make them seem very trustworthy.
Commission Quick View: 5LINX has had various compensation plans but the current one seems to offer between 10% and 20% commission on sales, depending on the number of Customer Points you have each month. That basically means the more sales you make, the more commission per sale.
Even 20% is on the low end for this industry but 5LINX does have one advantage. You're not just earning from the initial sales. Instead, you can make money from every subsequent purchase. Many of the services would have a monthly recurring cost. This provides the ability to earn for as long as people are signed up, without having to push for any more sales.
There are also the typical bonuses, including the ability to earn from your team. At the most basic, the team aspect involves earning between 5% and 15% from your team's Commissionable Volume. The exact rate depends on various factors, including your rank and the sales you make per month.
The plan isn't broken down like normal. Instead, there are many individual bonuses and it's not entirely clear how they relate to one another.
5LINX also has two different aspects to their compensation plan Residential and Commercial. These have different rates and their bonuses vary. But, it's not clear what the difference is for distributors or how you earn on one versus the other.
Final Thoughts: 5LINX has odd products and a complex compensation plan. Making consistent sales seems difficult, if not outright impossible.
Top Pick
The idea of selling services sounds nice. But, none of these companies are a good choice. They promote services that seem low-quality or simply unappealing. You might be able to make a handful of sales – but not enough to earn regular income.
Every single one of these companies, as far as I can see it, are outcompeted by better services sold by more well-known companies.
Affiliate marketing is cheaper, faster, and easier. See for yourself and join millions of other successful affiliates generating income from their blogs!