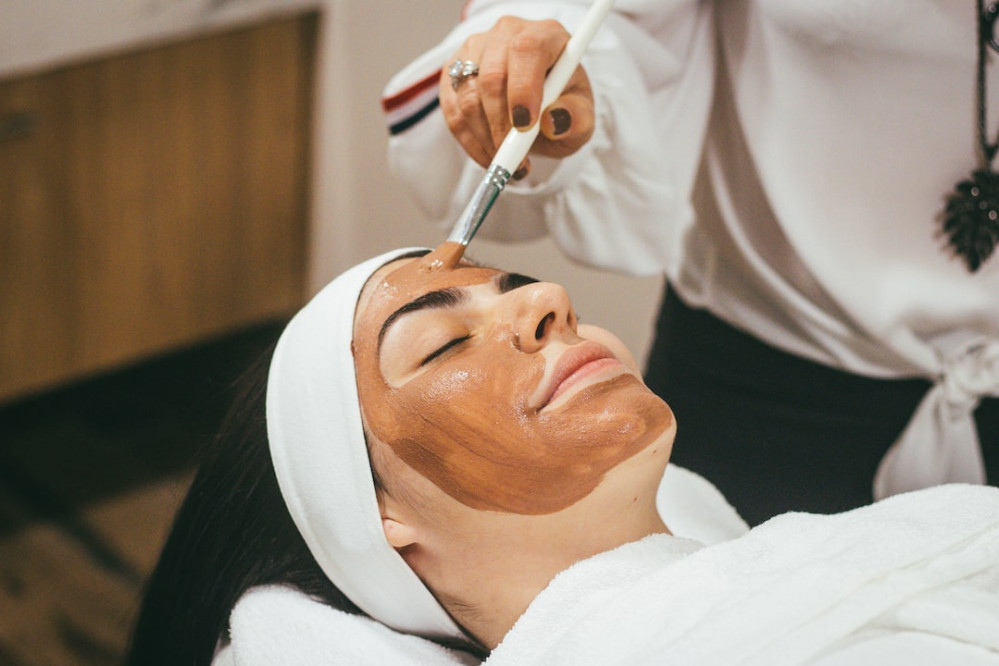 Choosing a good name for your site can quickly turn into "analysis paralysis". This may be especially true if you're looking for beauty blog name ideas, as there are already so many different beauty websites out there already, and you really want to stand out.
The good news is that the success of a site is never truly defined by the site name – but how could that be?
It's true. Many people's first impression of your brand will come from the name, but this impact is short-lived. It isn't long before your site becomes much more heavily defined by your own unique personality and the content that you're creating. These are the areas that are much more relevant to your success. I've never looked at a delicious recipe, then clicked away because the blogger had a dumb website name.
That's not to say that names are irrelevant. Some name choices can put you at a disadvantage, while others may provide you with an edge. I'm going to show you what matters, and what doesn't in this article.
In it, I highlight a variety of ideas for beauty blog names, along with some general guidelines for choosing a blog name that works well. I also talk about ways to create your site and make money from it.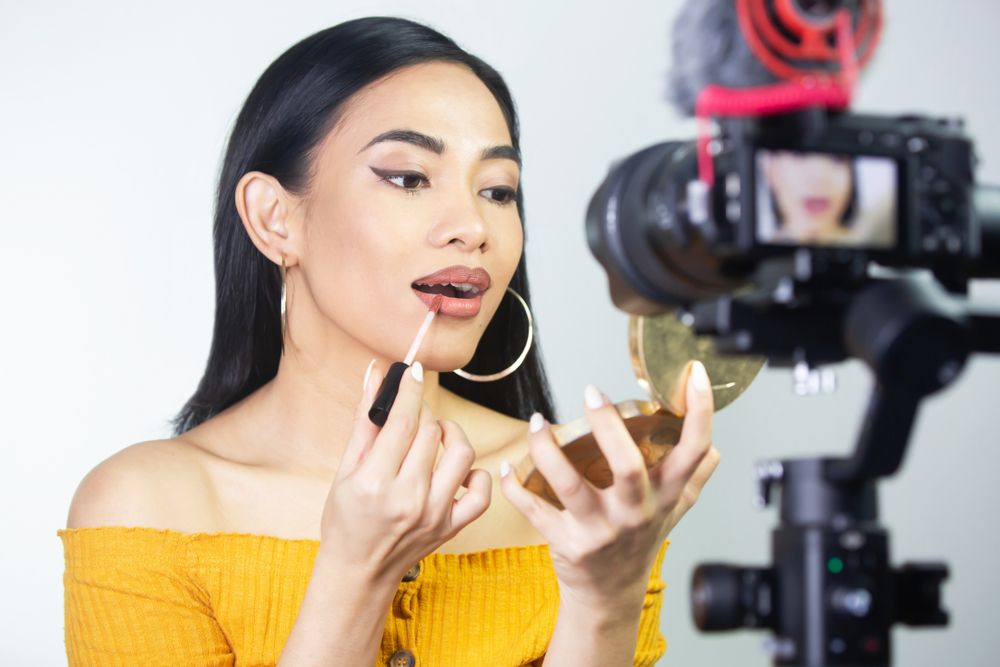 50 Beauty Blog Name Ideas

How To Choose A Good Blog Name

Keyword VS Branding
How To Buy A Domain Name

How To Build & Make Money From Your Beauty Website

How Much Do Beauty Bloggers Make?
Display Ads
Affiliate Links

Final Thoughts
Should You Start Your Own Blog?
50 Beauty Blog Name Ideas
Timeless Beauty
Everything Ages Beauty
Older Age Beauty
Healthy Young Beauty
Natural Beauty Guide
Beauty for Beginners
Staged Beauty
Glamour Damsel
Beauty Plus Brush
Amazing Makeup Guide
Beauty Boutique Lab
Lashes for Beginners
Old Age Beauty
Makeup and Skin
Ultimate Stunner
Best Skin Today
Fashion Beauty Obsessions
Loveable Gaze
Beauty with Style
Unique Beauty Trends
Natural Modern Beauty
Best Skin Guide
Glamour and Beauty Reviews
Your Makeup Lessons
Lips and Cosmetics
Secret Beauty Obsessions
Eyes Lips and Things
Your Beauty Reviews
Young Skin Beauty
Pretty Beautiful Soul
Best Skin Pills
True Modern Beauty
Your Makeup Guide
Lovely Eyes Cheeks
My Beauty Blush
Practical Makeup
Glitz and Beauty
Beauty Cosmetics Blog
Living Life Unparalleled
Heart of Eyes
Sublime Beauty Guide
Be More Than Makeup
Makeover Power
Makeup Guru Tips
New Beauty Obsessions
Super Makeup Queen
Natural Beauty Blush
Build Your Makeover
Cosmetics Beauty Queen
Beauty Makeover Blog
How To Choose A Good Blog Name
Your blog name isn't going to define your site, but that doesn't mean you should choose any old name. There are some general rules to consider. These can help put you on the right track.
The first thing is to think about your site and your inspiration. Beauty is a large field. What areas do you plan to focus on? How are you going to make your blog special?
These types of questions can help you work out possible angles for your site name. For example, some people simply include their own name, like Aggie's Beauty Blog. Others might focus on a specific theme, like Chic Beauty or Simple Organic Beauty.
You don't need to find a single name at this stage, just look for ideas. Once you have some, you can use them to help you brainstorm more.
Domain generators are helpful in this area. I like using domainwheel.com, as the tool uses AI and provides you with more than just simple variations on the words you put in. You can come up with plenty of options by just playing around with generators.
Because the name you choose doesn't strongly impact your success, you can pretty much go with whatever you like. The main thing that you have to avoid is names that are copyrighted or are too similar to other brands. Even if your name is actually Mary Kay, you probably don't want to use MaryKayBeautyBlog.com
You should also avoid using any unusual spelling of words, obscure domain extensions (like .xyz), dashes and numbers. These areas all make your site name more difficult for people to remember
Keyword VS Branding
Many people debate whether you should choose a domain name that has a keyword in it or a branded domain name. A branded name is something like feelunique.com, while a keyword domain name could be bestbeautytips.com.
Keyword domains were once extremely popular, especially those that exactly matched a keyword phrase. This was because they ranked extremely well. For example, organicbeautysupplies.com would rank very well when someone searched for Organic Beauty Supplies. Changes to Google's algorithm mean that this is no longer the case. The domains may still rank slightly better, but rank isn't guaranteed.
Even so, the keyword approach makes the topic of your site immediately obvious. Hunting for a good keyword domain isn't difficult either, simply because you have a starting point to work with.
A branded domain name is a completely different style. The goal is to create something memorable. The simplest example is cases where bloggers use their own name as the brand. Other sites may use an unrelated word or phrase.
Branded domains are often short. This makes them ideal for social media marketing and for generating buzz. Of course, you have to think of a branded domain first, which can feel slightly overwhelming.
Branded domains may take longer to gain memorability in the public eye, but then once they are an established and trusted brand, you can "flip" the business much easier. A businessperson looking to buy a profitable website would probably pay more money for a unique brand, with branded social media profiles, than they would for bestwaterproofmascara.net.
How To Buy A Domain Name
Buying a domain name isn't difficult at all. You just need to go through a domain name registrar. Some common registrars include domains.com, GoDaddy and Namecheap. Many hosting companies, like HostGator, offer the ability to purchase a domain name too.
Regardless of the company that you choose, make sure you read all of the details carefully. Many services have hidden fees or a confusing pricing structure. For example, GoDaddy tends to offer cheap domains for the first year, with the price jumping after that.
Namecheap is my favorite service, partly because their pricing is much clearer. I've also found their service very easy to use and it is competitively priced.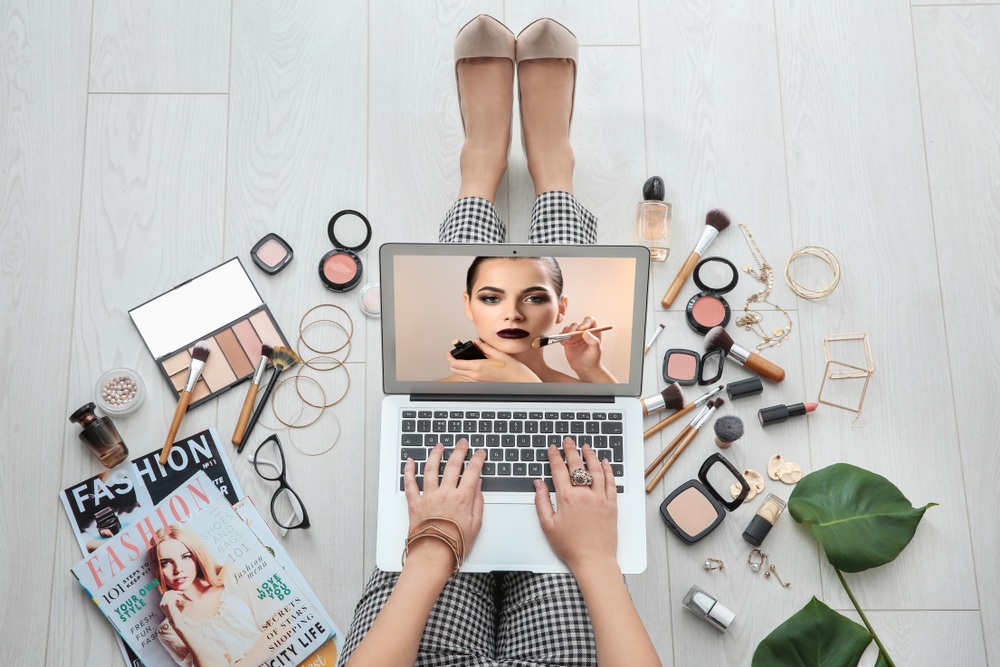 How To Build & Make Money From Your Beauty Website
To build your beauty website, you first need to figure out which service you are going to use. There are many different website builders out there, along with content management systems like WordPress.
Let's start with the website builders. These are services like Wix and Weebly, where you are able to create a site without much effort at all. Many make use of drag-and-drop techniques to make the entire process straightforward.
Website builders are very appealing, especially as most of them have a free plan to get you started. Even so, they're not as good as they sound.
One problem is the free plans. These tend to restrict your ability to make money and place other limitations on what you can do with your site. You're normally working with a subdomain too, so the site is difficult to rank. In other words, if you plan to aggressively grow your site, you will outgrow the newbie plan in a month or two. Easily.
You could use a paid plan instead, but these don't solve all the problems. You end up being stuck with a single hosting provider (whoever developed the builder). There are also many limitations in terms of what you can and cannot do with your site. Many of the most famous website modifiers out there like landing page builders are NOT meant for proprietary site builders like the ones I mentioned above.
The best choice to build your beauty blog is clearly a self-hosted WordPress site. This approach gives you the ability to switch hosts when you want to, giving you greater control over the price of hosting and the features that you get, like speed, quality of support, and other enhancement features like lazy loading images or CDN.
WordPress is also versatile. The sheer number of tutorials, plugins, themes, tools and more means that you can do just about anything on your site. This type of flexibility is essential for long-term success. You'll also find more developers to help you customize your site. WordPress runs something like 50% of websites, so there's no shortage of folks willing to work on your site to get it looking how you want (or help you fix it when you mess things up).
WordPress does have a steeper learning curve than most website builders, so can seem a bit overwhelming to beginners. My advice is to simply turn to information online for guidance. Obvious, but true. My step-by-step tutorial on creating your own website. You don't need to learn every aspect of WordPress at the beginning either. You can simply take things one step at a time.
While there are many ways to earn from a website, there are two especially good choices for beginners – affiliate marketing and display ads. Starting with one (or both!) of these styles can work well. It's easy enough to expand to other income methods as your traffic increases.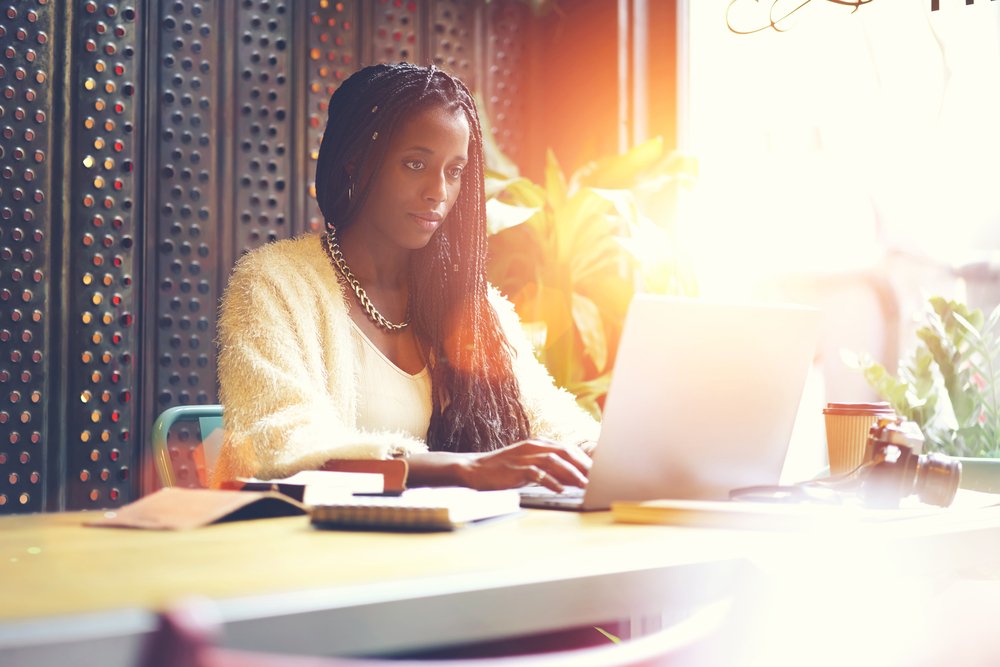 How Much Do Beauty Bloggers Make?
Liana Desu is a great example of success in the beauty blogger field. In August of 2019, she was just two years into her journey of blogging for money.
She mentions that she spent much of the month feeling like she was getting nowhere and that all of her hard work was going to disappear. Despite that feeling, she earned almost as much in August as she had in the previous month.
Her gross income for August was $2,389.99 and she had no expenses (partly because she paid for her main tools on a yearly basis). Most of her income can from display ads via Mediavine. She earned some money from affiliate marketing as well, but not nearly as much.
A second blogger is Kailey from Beauty Brains Blush. Her blog report was from August of 2019 as well, which was her ninth month of blogging.
While Kailey has not seen the same level of success that Liana has, she is well on her way. She earned roughly $150 in August. Roughly one-third came from display ads, while the rest was from affiliate marketing. While these numbers might look small, keep in mind I can only show you what people share. Folks with food blogs are making upwards of $30k/month, and something like that is absolutely possible with a beauty blog. I've seen it done with some case studies about skin care.
Display Ads
Display ads are a common way for people to earn, especially on sites with large amounts of traffic. Beauty and cosmetics are some of the most widely searched topics online. Just look at the popularity of beauty gurus on YouTube. A beauty blog could absolutely crush it with display ads.
The idea of how they work is incredibly simple. You're showing ads on your site and earning some money for each person that visits and views some ads.
Ads work well when you don't want to talk about products or make recommendations. You can entirely focus on your content, without giving the ads a second thought.
The main limitation is traffic. The amount you earn from ads is directly linked to the traffic that you receive. You need a lot of traffic to earn significant income.
I'm not kidding either. It will be a while before you earn enough to buy a cup of coffee a month and even longer before you make a couple of hundred dollars each month. Still, the money can end up being significant in the long-term, especially if ads are just one of your income streams. With one of my side projects, it took about three years before I was earning $3k/month, but now I've done that consistently for more than two years now, so the groundwork was worth it.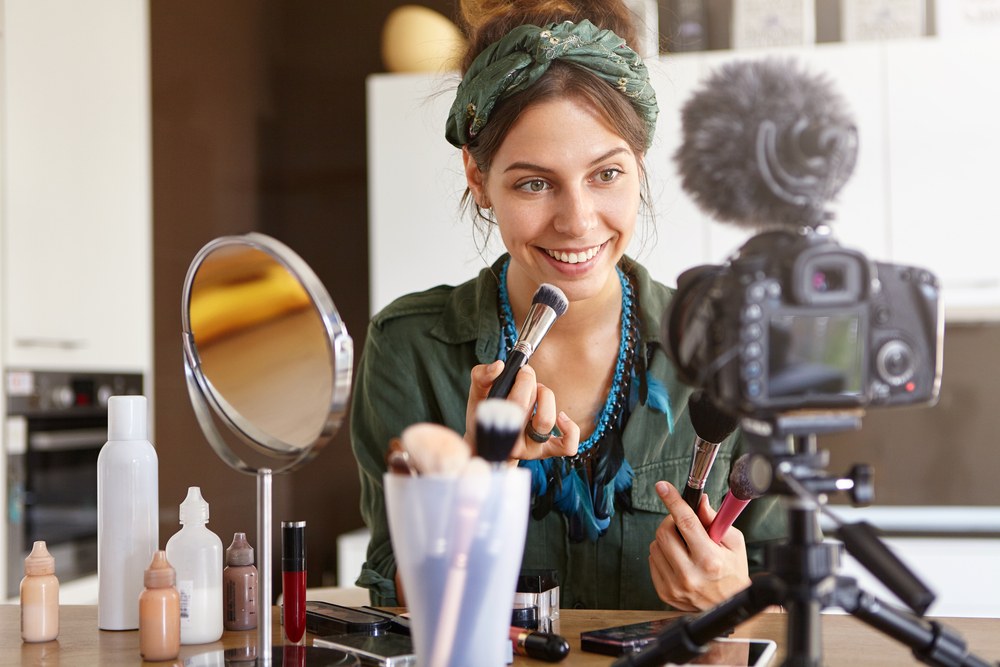 Affiliate Links
If ads are a passive way to make money, then affiliate marketing is an active approach. You're promoting products through affiliate programs and earning commissions on the sales made through your links.
Affiliate links rely on traffic as well, but not in exactly the same way as ads. With ads, you earn a little bit from each visitor. With affiliate marketing, the same visitor could easily purchase multiple products or even sign up for a subscription. Which programs you promote will depend on your precise niche, and reviews that you do. Here are some examples:
This means that your income can increase faster than with ads. Instead of pennies per view, you're making dollars per sale.
Final Thoughts
The name of your beauty blog is just one of the decisions that you'll make when creating your site. It's not even the most important one.
In the end, it's best to simply pick a name that you're mostly happy with and move on. There are plenty of odd companies and brand names out there already. As long as you're creating good content, no one will care that much what you call your site! Go with your instincts and pick something you love.
Should You Start Your Own Blog?
Honestly, the sad thing is that most people who want to start a blog get a domain name and a website set up, but never really do much beyond that. They are leaving a serious amount of money on the table!
If you want to actually make something of your site, and earn the kind of income that could allow you to quit your job and work full time online, then this members-only training site is what I recommend. If you're serious about making some moves, they're your best shot at building some fat traffic to your brand and profiting from your blog!
What's up ladies and dudes! Great to finally meet you, and I hope you enjoyed this post.I started my first online business in 2010 promoting computer software and now I help newbies start their own businesses. Sign up for my #1 recommended training course and learn how to start your business for FREE!