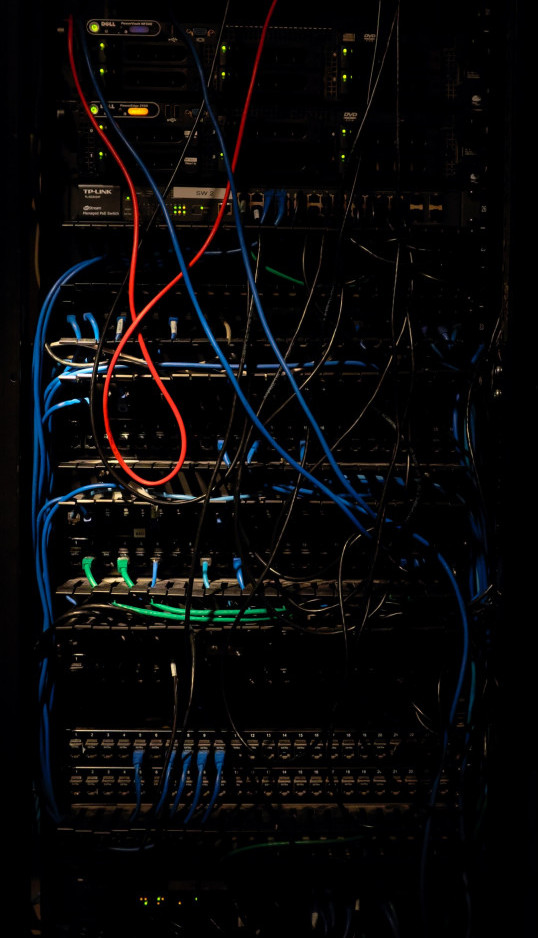 BlueHost is one of the most widely used, trusted, and easy-for-newbies hosting companies. However, they are not even close to the best. Are they for you?

About Bluehost
What Makes Bluehost Unique?
The Bluehost Online Reputation
Hosting Plans
Shared Hosting (From $2.95/mo)

Basic ($2.95/mo)
Plus ($5.45/mo)
Advanced ($5.45/mo)

Cloud Hosting (From $6.95/mo)

Starter ($6.95/mo)
Performance ($8.95/mo)
Business Pro ($14.95/mo)

WordPress Hosting (From $19.99/mo)

Standard ($19.99/mo)
Enhanced ($29.99/mo)
Premium ($49.99/mo)

Woocommerce Hosting ($6.95/mo)
VPS Hosting (From $19.99/mo)
Bluehost Servers
Features and Tools Offered

Free Domain Name
Website Builder
cPanel with 1-Click WordPress Install
24/7 Live Support

Bluehost Pricing
Cancellation policies
Customer Service Review
Who's the Ideal Customer for Bluehost?
Bluehost Final Verdict
About Bluehost
Bluehost is a long-standing hosting company that accounts for more than 2 million websites worldwide. They're one of the most popular and well-known hosting providers in the world.
Bluehost is the sister company to more than 20 hosting providers, including iPage and HostGator. Due to their competitive pricing and large market presence, Bluehost is often the first port of call for people launching their first website or blog.
Bluehost has simplified both the purchasing and setup processes involved in launching a website. They offer a quick, simple checkout procedure that allows instant access to your control panel. Once you do, you'll find 1-click WordPress installation. You'll also have access to a free website builder, which enables you to have a website up and running in a matter of hours.
All those things sound great! But they are not the hosting company for everyone. Let's find out if Bluehost is for you and your online business.
What Makes Bluehost Unique?
Bluehost is a recommended WordPress host. Many of the Bluehost platform's user-friendly features were developed with novice users in mind. And as I mentioned before, they offer some of the most competitively priced hosting plans available. They start at just $3.95 a month.
Bluehost's dedicated and fully optimized WordPress hosting employs VPS technology. VPS is a step above shared hosting, which can lead to website downtime caused by other resource hogging websites on your service. With Bluehost VPS, you can take advantage of this fast hosting, even if you lack the technical expertise required by other hosting companies.
Bluehost consistently earns great ratings from customers and review websites.
The Bluehost Online Reputation
Bluehost has earned consistently high marks as a hosting company. Several of the leading review websites have consistently given them four-star reviews.
WhoIsHostingThis.com gives Bluehost 4 stars. Of the 467 reviews posted, 267 give the highest possible score of 5 stars. Also, they've received special mentions for excellent uptime and outstanding customer support.
The highly influential Blogging Buddha website gives Bluehost 4 stars, ranking the company at number 4 in their 2017 list of the best WordPress hosting companies.
The customers who rank Bluehost with 3 stars or lower all have the same complaint: They had poor customer service experience. However, anyone can have a poor customer service with any host–it just depends on whom you talk to.
For the most part, my own experiences with Bluehost customer support have been positive. On the few times that I've experienced poor customer service, I just disconnected my chat session. From there, I launched a support ticket and started a new session with a different agent. In each cases, that agent resolved my problem successfully.
Hosting Plans
Bluehost has a wide range of hosting packages for websites of all shapes and sizes. You can choose from:
Shared Hosting
Cloud Hosting
WordPress Hosting
Woocommerce Hosting
Dedicated Hosting
Here's a small tip: You don't actually need to purchase the dedicated WordPress plan to build a WordPress website. In fact, you can host a WordPress on any plan, including Shared Hosting, which comes with 1-click install for WordPress. Bluehost itself has confirmed this information.
However, I always go for WordPress optimized hosting for my own websites. In the short term, it can feel great to save a few dollars and bootstrap your business. In the long run, speed and uptime are essential to running your business efficiently and making money reliably. You can choose either type of hosting, or opt for VPS, but my personally recommendation is to buy more storage and speed than you need right now.
Grow into your hosting plan, so you aren't limiting your potential just to save a few dollars.
Shared Hosting (From $2.95/mo)
With Shared Hosting, your website shares server space with other websites. Your website will receive its own unique URL (e.g. www.mywebsite.com).
Shared hosting is a secure and widely used form of hosting used by many startup websites.
Basic ($2.95/mo)
This plan is perfect for a startup website. It gives you 1 website with unlimited bandwidth and 50GB storage.
Plus ($5.45/mo)
Unlimited Websites
Unlimited Storage
Unlimited Bandwidth
$200 of Adwords Vouchers
Advanced ($5.45/mo)
Advanced gives you all the features of the Plus plan along with free site backup.
Cloud Hosting (From $6.95/mo)
With Cloud Hosting, your website is hosted across multiple servers (three, to be precise). This means that your website won't go offline due to server downtime. If one location goes down, the other two will keep your website online. Cloud servers also offer faster load times and greater bandwidth than Shared Hosting does.
Starter ($6.95/mo)
1 Website
100GB of Storage
Unlimited Bandwidth
2GB RAM
$50 in Adwords Vouchers
Performance ($8.95/mo)
Unlimited Websites
Unlimited Bandwidth and Storage
4GB RAM
$200 in Adwords Vouchers.
Business Pro ($14.95/mo)
This plan provides you with the same features as the Performance plan along with 6GB RAM.
Bluehost makes it easy for novices to build a WordPress site quickly.
WordPress Hosting (From $19.99/mo)
Bluehost offers dedicated WordPress Hosting. As I mentioned earlier, WordPress websites can be hosted on any of the Bluehost plans. However, dedicated plans offer a number of unique benefits. A shared VPS server will host your WordPress site. This gives you greater security and faster load times. To be fair, I started on shared hosting, but I had nightmare experiences with 3 different companies. Since I got on VPS (granted, it was when I was getting 50,000 visits per month or more), I've not had an issue.
Bluehost has optimized this suite of plans with WordPress in mind. On all WordPress Hosting plans, you'll receive:
SiteLock
SiteGuard
SSL Certificate
Enhanced cPanel
Unlimited websites
Standard ($19.99/mo)
Support for 100 Million Visitors a Month
30GB Storage
30GB Backup
2GB RAM
Enhanced ($29.99/mo)
Support for 300 Million Visitors a Month
60GB Storage
60GB Backup
4GB RAM
Premium ($49.99/mo)
Support for Unlimited Monthly Visitors
240GB Storage
240GB Backup
6GB RAM
Bluehost offers one of the best (and only) Woocommerce hosting solutions currently available.

Woocommerce Hosting ($6.95/mo)
Woocommerce is the world's leading eCommerce solution for WordPress. It allows for easy integration and the ability to take credit card and PayPal payments.
Bluehost offers one of the few Woocommerce hosting solutions currently available. It comes with your own secure IP address and SSL security certificate. You'll receive access to excellent 24/7 support as well as some very helpful video tutorials. This package offers excellent value and scalability.
You probably won't need Woocommere hosting unless you have already honed in on wanting to build an ecommerce website using the WooCommerce plugin with WordPress. This is a very specific kind of setup that most people won't need.
VPS Hosting (From $19.99/mo)
VPS servers are recommended for experienced users only. If you have moderate experience or are new to hosting, you should probably use the dedicated WordPress hosting package.
For experienced users, Bluehost offers next-generation VPS hosting built on SSD technology. These plans come with instant provisioning, which gets your VPS server up and running in seconds. All Bluehost VPS packages are fully optimized with a guarantee of zero downtime.
A screenshot of Bluehost's control panel.
Bluehost Servers
All Bluehost servers are based in the USA and use the latest multi-core AMD processors. Bluehost offers 99.9% uptime and claim to have some of the fastest servers available. They definitely offer one of the most reliable and stable hosting platforms in the industry.
The video below uses a few phrases and words that might be unfamiliar to newbies, but it's short, and worth a watch. It just talks about the technology behind the VPS and cloud options they offer.
Features and Tools Offered
Bluehost offers a variety of features and tools designed to make hosting your own website simple:
Free Domain Name
When signing up for your hosting plan, you'll have the option of transferring an existing domain name or registering a new one free of charge.
Bluehost allows you to grow your website over time.
Website Builder
All hosting packages come with the SiteBuilder app. Its drag-and-drop interface allows people with no technical knowledge or experience to build a custom website in only a few hours. However, my recommendation is to stick with WordPress. Long term, you'll be able to customize your site more easily, find troubleshooting info on more blogs, have better SEO options, and even move your websites to another host in the future if necessary.
cPanel with 1-Click WordPress Install
All Bluehost hosting plans come with the latest version of cPanel. This easy-to-use interface allows you to create e-mail accounts.and completely manage your hosting account in one place.
A distinct advantage of using cPanel is the ability to use the WordPress 1-click installer. Even novice users can quickly navigate the services available and quickly install WordPress.
24/7 Live Support
Bluehost offers 24/7 live chat and telephone support. If your problems aren't solved using live chat, there's a support ticket system, which has a guaranteed response time of under 24 hours.
Bluehost Pricing
Bluehost offers some of the most competitive pricing plans in the industry. It's important to note that introductory prices cover the initial period only: After this period, prices return to standard rates.
Bluehost charges on an annual basis only. Their cheapest hosting is Shared Hosting (again, it starts at $$2.95 a month).
Cancellation policies
Bluehost has a 30-day cancellation policy. The following charges are non-refundable:
SSL Certificates
Backup Services
SEO Services
SiteLock
Domain Name Services (Domain Privacy, etc.)
The cancellation process is very simple and can be initiated through live chat. All refunds will be charged back to the payment method used at the time of purchase within 3 business days of cancellation.
Customer Service Review
As I mentioned earlier, I've had largely positive experiences with Bluehost customer support. Bluehost offers support by telephone, email and 24/7 live chat.
The majority of inquiries can be handled using live chat. More complex issues may require a support ticket. In 99.9% of cases, support tickets get a response in under 24 hours.
I consider Bluehost live support one of the best available. When I first used Bluehost, the support staff was very helpful. In some cases, they carried out tasks for me instead of sending me to a walk-through guide. This level of support can prove invaluable if you're a novice user.
The few times when a member of the support team couldn't help me, I just opened a support ticket. In most cases, I got a reply in a few hours.
Who's the Ideal Customer for Bluehost?
Although Bluehost offers VPS packages and Dedicated hosting for more advanced users, their real strength lies in their novice-friendly hosting packages and support network.
Bluehost Final Verdict
If you're looking for a low-cost hosting package that lets you to grow your website, Bluehost is a great option. Bluehost scores consistent 4-star reviews on the major hosting review websites. They offer fantastic tools, first-rate support and highly competitive pricing. If I were starting a website again, I would much rather choose Bluehost rather than the other companies I ended up with (Fatcow and Hostgator).
There's a reason that this company is recommended at so many hosting review websites, and it's not just because they run an affiliate program (most hosts do). They are a great place for newbies to start, have attractive price, lots of upgrades available as you grow your business, and a robust customer support and technical support team.
These days, I don't host there. I use Synthesis (from StudioPress) and Knownhost. However, Bluehost still gets a great review from me!
My all-time favorite host is Kinsta. They are pricey, but freakin' fast, fast and the support is rock-solid. The STARTER plan is great for one website, but I recommend the BUSINESS 1 if you want to build multiple websites.

What's up ladies and dudes! Great to finally meet you, and I hope you enjoyed this post. Sign up for my #1 recommended training course and learn how to start your business for FREE!