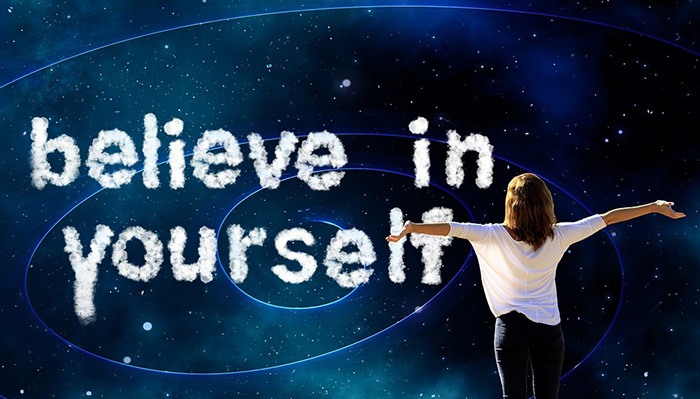 Has anyone ever told you that you are a people-person who is great at encouraging others? Have you thought about becoming a life coach to impact the lives of others in a huge way? You may be wondering if you can really make money as a life coach, and I'm here to tell you the answer is a huge "YES!"
What is a Life Coach?
Why Would Someone Seek a Life Coach?
Who Makes a Great Life Coach?
Here's How You Can Become a Life Coach
What is a Life Coach?
A life coach is a person who encourages and helps people to reach their goals. You form a rapport with a client who wants to work on different aspects of their life.

Now having said that, some people look for credentials and while formal classes don't exist at the college level, just earning a couple of certificates can help to make you seem more relevant and trusted. You also might feel a little more self-confident about your ability to state what you do.
Your salary as a life coach would depend on your own success and specialty areas. The low end of the spectrum sees a salary of around $28,000 a year, while the mid-range salary runs around $52,500. The most successful life coaches can earn nearly $275,000 a year and more.

Why Would Someone Seek a Life Coach?
Most of us have goals at one time or another. If you're like me, it's easier to make excuses and put things off and that's how we fall behind on our goals.
With a life coach, there is the accountability factor. Clients who hire life coaches tend to work harder to get to where they want to be. They feel responsible, not only to themselves but to the person they hire.
And let's face it. If they're paying cold hard cash for someone to check up on their progress, they are more likely to ensure that they do their best.
A life coach is an expert at making things happen in both the personal lives of their clients as well as their careers. They are skilled at communication that involves helping others feel empowered to reach their goals. They also know how to more efficiently make it happen, with less energy and time.
So, knowing this propels a person who's had a tough time on their own seek out help to achieve their purpose. A life coach helps people to achieve even beyond what they've originally set out to do.
For most clients, they've spent time procrastinating to make things happen, and they know once they hire a life coach, it's not a matter of "If" but "When" their goals will happen. And, that's often soon rather than later.
Who Makes a Great Life Coach?
While no formal schooling is necessary to become a life coach, there are some traits and skills that are must-haves to be able to do the job and have a huge impact on someone's life. You'll know life coaching is meant for you if:
Lucinda Bassett and Tony Robbins are your superheroes
You make a convincing argument
You're an expert on life
Seriously, though, not anyone can be a life coach. Let's find out what kind of person makes a great life coach:
1. You have to love people and want to help them. Let's face it. Your primary goal has to be that you want to help enrich the lives of others. Making money while doing something you are good at is great, but in a niche like this, you can only be successful if you genuinely want to help others. In the end, you should look at it as feeling fortunate that you can make a living doing something you love to do.
2. You have to be a great listener. In order to really help your clients, you have to be able to discern what's important to them. You need to hear the things they say and the things they don't say. The only way you'll be able to help them come up with a plan to reach their goals is to really hear what they have to say. And truly listening isn't always easy. It takes a lot of focus to center yourself on one person's needs and desires.
3. You have to connect to people. Many life coaches rarely have moments when they don't know what to say. They are often the type of people who will see someone at the grocery store and talk to them like they've known them their whole lives.
A good life coach is able to bond with their clients, read between the lines, and know the right questions to ask to learn more how they can better help them. Occasionally, a life coach will come across someone they just aren't a good fit with. That's okay. But for the most part, you have to a master of building rapports and connecting with people.
4. You have to be able to put a positive spin on negative events. Some people will live in the past forever if allowed to. This is often the very stumbling block that keeps a person from progressing. A good life coach can find ways to help a person find the silver lining in the cloud. They are able to help a person transform their thinking so they can move ahead and away from the past.
5. Realize that you're not God. Sometimes, in spite of their best efforts, a life coach doesn't achieve the results they set out to. Sometimes, they make mistakes. Sometimes the client really doesn't want change bad enough to heed the advice given. And, sometimes it just happens through no fault of anyone.
Don't let an occasional failure to successfully help someone transform their lives bring you down. We're all human and we have to accept that sometimes we can't achieve what we set out to do. You'll learn more about life coaching through both your successes and your failures.
Here's How You Can Become a Life Coach
The first step you can take in becoming a life coach is to actually believe you're one. You need to start having the mentality that this is what you are. You won't have a certificate like a counselor does that states you are a life coach.
It starts in your thinking and in the way you present yourself to others. You need to be able to sell yourself the idea as well as others who can be potential clients.
The next you'll want to do is brand yourself. Whether you set up shop in an office or auditorium or with an online presence, you want to come up with the title of your business and a statement about your business.
Think of a mission statement with your vision and goals. Try to set yourself apart from the many other life coaches out there.
You might also consider having a niche as part of branding yourself. Sure, you can be a universal life coach, but if you break off into a specialty, such as a life skills coach, a financial life coach, a wellness life coach, an entrepreneurial life coach, an academic life coach, etc., you'll create a particular place for yourself in the arena of life coaching.
The possibilities are endless. You'll want to figure out what you are good at and where your coaching can best serve others. Play to your own strengths and that's where you'll best succeed.
If you feel like training courses would help, there are many available, both online and those you can attend personally.
In the meantime, practice using your skills on people you know. It won't pay the bills, but it will help you solidly develop your craft. You might do some pro-bono until you're all in and able to focus 100% on being a life coach.
Once you feel confident you are nearly ready to begin, you want to decide where and how you will sell yourself. Online opportunities are the most popular today in the area of life coaching. You can establish a blog and website, a social media presence, and even write a book about it.
Setting up some public speaking engagements can also help you find clients and develop a name in the field. In the end, though, you'll find that a strong online presence is what will help you find clients to build your business. And many of the most successful life coaches started with their own online blogs.
One of the best job opportunities of the decade is working online. The online world is a "wild west" where anyone can start a business regardless of your age, race, education, or background.
The thing that matters most is that you are motivated and persistent. Even total newbies can earn money online by starting a simple website and putting some advertising on it.
I've been working online since 2010. You can learn how to do what I do in just a few weeks, and earning a full time income of over $10,000 per month is absolutely doable with consistent effort!

What's up ladies and dudes! Great to finally meet you, and I hope you enjoyed this post. Sign up for my #1 recommended training course and learn how to start your business for FREE!