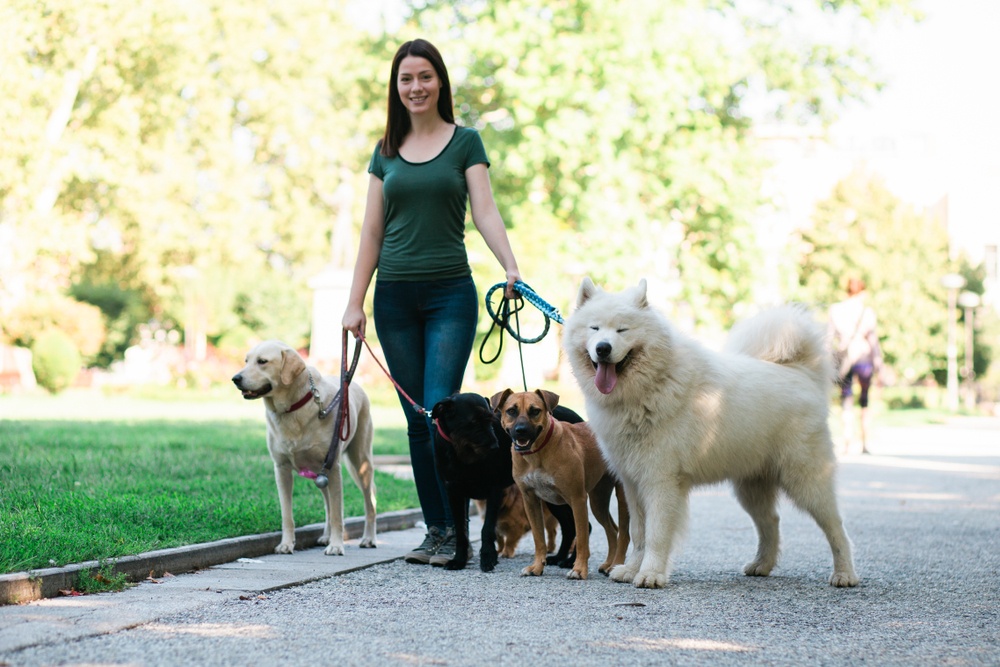 Demand for dog-sitting is higher than ever. These days, more people are adopting dogs than ever before. According to the American Veterinary Medical Association, 38% of families have dogs, not to mention the 25% that have cats. That means there is a significant demand for people who provide dog-sitting and other pet services.
But with the ubiquity of doggy day cares and boarding places, can individuals make money dog-sitting? The answer is an absolute and unequivocal yes. Dog-sitting is one of the most lucrative side gigs out there. It's so lucrative, in fact, that many people have been able to turn dog-sitting into a full-time and high-paying career.
If you like animals, dog-sitting is a great way to make money while doing something fun and relaxing. Dog-sitting is great as a full-time career or to complement other jobs and side-gigs. As a dog-sitter, you can also choose your own hours, because there are people in your neighborhood that need dog-sitting services literally all hours of the day and night.
To get started in dog-sitting, you first need to figure out your entry point into the field. Several options and the pros and cons of each are discussed below. There are also some other things you need to figure out, like what kind of equipment you need and how much you should charge for your services.
You can also increase your dog-sitting revenue through add-on services. Options abound when it comes to the business of dog-sitting, so you have a lot of flexibility in determine how to go about it.
How Can You Get Started Making Money by Dog-Sitting?

How to Enter the Dog-Sitting Field

Established Dog-Sitting Services
Start an Independent Contracting Business
Pet-Sitting Apps

Equipment Needed for Dog-Sitting
Characteristics of a Good Dog-Sitter

Personality Traits
Dog-Training Experience
Remember: Different Dogs Have Different Vocabularies

How Much to Charge for Dog-Sitting
Related Questions
How Can You Get Started Making Money by Dog-Sitting?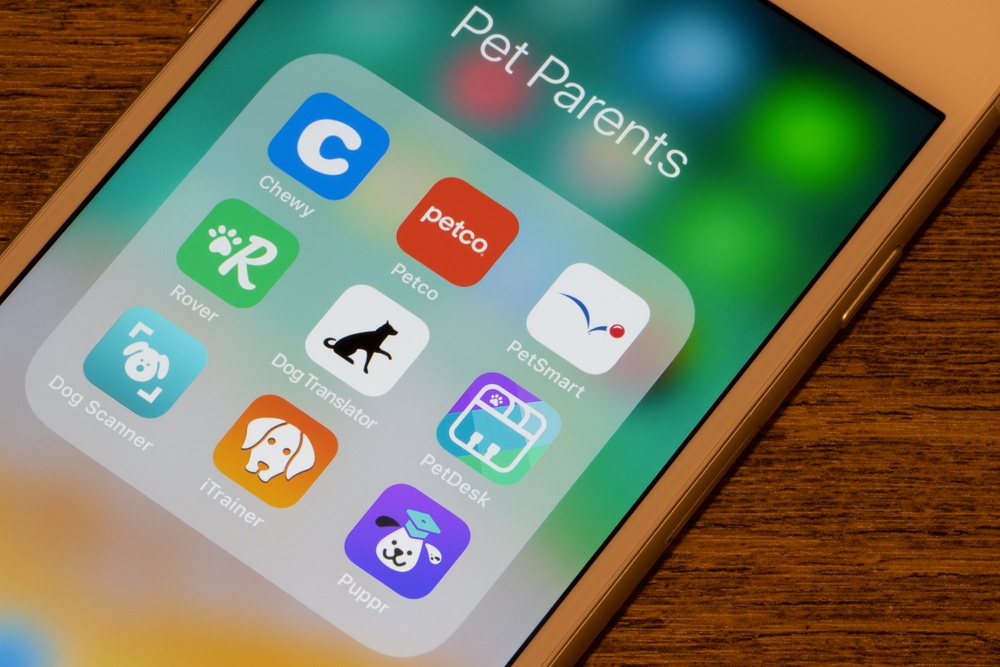 Getting started making your own money by dog-sitting is not only financially lucrative, but it's also easy to do.
How to Enter the Dog-Sitting Field
There are three main options to enter the field of dog-sitting. The route you choose largely depends on your personal preferences, but the availability of these options also might also depend on where you live. Whether you live in a major metropolitan area or in a rural area with low population density, however, you will find you can enter dog-sitting through at least one of these methods.
Established Dog-Sitting Services
Traditional pet-sitting and dog-walking services are often found in mid and large sized cities. These services might be affiliated with a veterinary medical office or boarding facility. These traditional dog-sitting services are frequently looking for good employees. Most of them offer flexible hours. There are hundreds of jobs like these offered at any given time on platforms like Indeed.com.
According to ZipRecruiter, the national average hourly wage for dog-sitters is $14 per hour. These jobs are perfect for people who want to work full or part time and desire wage security, without having to worry about billing clients or the tax implications of starting their own business. As a dog-sitter for one of these services, you could find yourself working in a doggy daycare, overnight at a veterinary surgical hospital, or even going to clients' homes for pet-sitting and dog-walking opportunities.
Start an Independent Contracting Business
In the event there isn't a viable brick-and-mortar dog-sitting service in your area, or if you want to be your own boss, you could start your own dog-sitting service in your area. The level of formality of your business is up to you. You can start by advertising your services locally or asking friends for references of people who might need dog-sitting services.
If you find that you like dog-sitting, you may want to formalize your business by creating a legal entity to protect your personal liability and obtaining pet-sitting insurance.
Starting a dog-sitting business might be even more lucrative than working for an established service. Thumbtack.com claims pet owners pay on average $25 for 30-minute in-home pet-sitting visits and up to $85 when sitters stay overnight.
Compared to the $14 average hourly wage at a traditional service, independent contractor dog-sitters could earn more. Keep in mind, however, there are costs associated with running your own business, including obtaining insurance, transportation, business licenses, and more. You will also have to find your own clients and set up a billing system.
Pet-Sitting Apps
Whether you favor the independence of being your own boss or the payment security and regular clientele of a traditional dog-sitting service, you can get the best of both worlds with pet-sitting apps like Rover and Wag. These apps connect would-be dog-sitters with would-be clients and take a percentage of the earnings.
With Rover, you can set yourself up to do in-home dog-sitting plus dog-walking and even run your own doggy daycare out of your home. Be aware, if you run a doggy daycare out of your home, you could have issues with your neighbors or run afoul of your homeowner's insurance policy, so be sure to do your research on the insurance ramifications of running a dog-sitting service inside your home.
Requirements to join Rover are simple. You must be 18 and pass a background check. Rover will pay you either by check or PayPal.
Wag has a more robust approval process. Like Rover, you need to pass a background check, but you also need to pass an online test, and receive endorsements of your dog-sitting suitability from families and friends.
Both Rover and Wag are good options for different situations, so make a list of the pros and cons of each before deciding the one that's best for you.
Equipment Needed for Dog-Sitting
Regardless of the method you use to enter the field of dog-sitting, you should make a small investment to purchase some of your own equipment. This will not only bolster your credibility as a dog-sitter, but you might be more comfortable working with your own items, especially since busy pet owners might sometimes forget to give you access to theirs. Dog-sitting equipment is relatively cheap, and you can initially outfit yourself for under $20.
Treats
Want to make a great first impression with both your client and their dog? Show up to every session including the initial interview with some of your own treats. Your clients' dogs will learn to associate you with rewards, making you top dog in their book. To a client, this is also a sign of your sense of responsibility and kindness, two key factors they will be looking for when choosing a dog-sitter.
Make sure before offering any treats, you check with your clients to make sure they approve of them. You don't want to get into a situation where you accidentally violate a dog's special diet.
Leashes
You can also buy leash splitters if you plan on walking multiple dogs at once. These are invaluable in preventing the entanglement of individual leashes and allow you to effectively maintain control over your canine charges.
Toys
Having a toy or two in your pockets or your backpack is another way to encourage your clients' dogs to be happy to see you. If they know they get to play with a certain special toy only when you come around, they will focus more on looking forward to their playtimes with you than on the fact they are going to be away from their owners.
Your clients will usually provide the leash-collar or leash-harness combination they want you to use for their dogs. But it's always a great idea to have a back-up small leash and collar with you in the event a dog breaks a leash, or a harness becomes compromised. If something like this happens, you don't want to carry the client's dog home in your arms, so make sure you have backups.
Of course, you might lose a few toys this way, especially since some dogs won't want to give back toys once playtimes are over, but you can write it off as a cost of doing business. Chances are that gestures like this will favor you with clients, netting you higher revenue in the long run.
Characteristics of a Good Dog-Sitter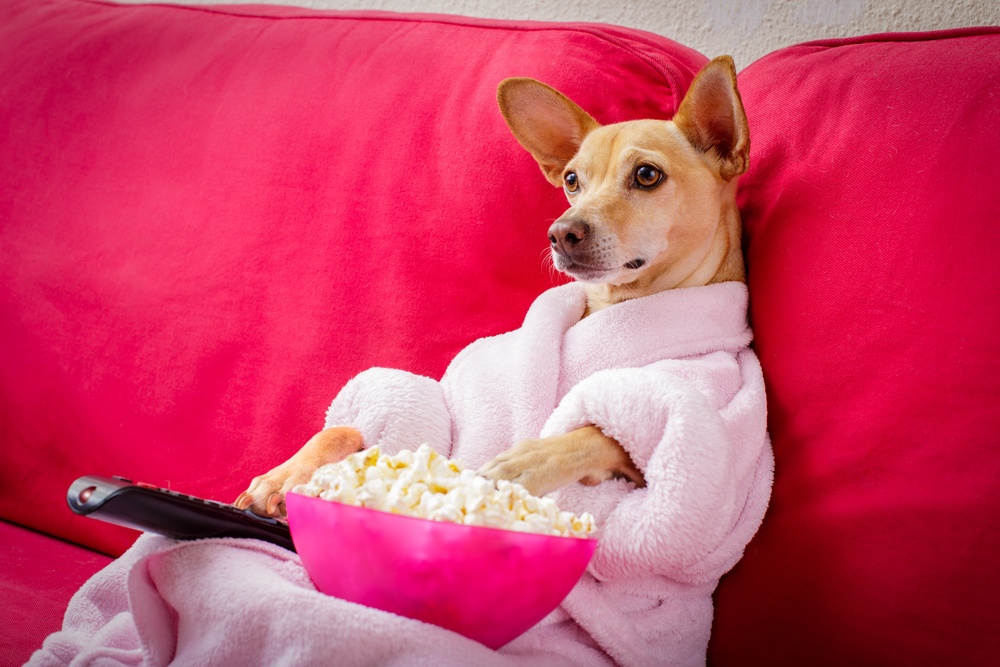 Personality Traits
Being a dog-sitter means you need to have patience. You will have to inevitably correct your canine friends, but if you do so from a position of patience, you will invariably fare better than if you lose your temper easily.
If you are not someone naturally inclined to patience, it is a skill you can learn to develop. Make sure you are not tired or otherwise frustrated before beginning your dog-sitting sessions and that you schedule breaks for yourself between clients, especially if you know you will have to deal with an especially difficult dog.
Dog-Training Experience
You will probably be able to find more clients if you are able to incorporate some level of dog-training in your sessions. And you will be a better dog-sitter if you understand basic dog-training concepts. You can learn and brush-up on dog training concepts on several great YouTube Channels, including Cesar Milan's Dog Nation, which has great tutorials.
You can also pursue dog-training certification through online and in-person means. Joining a professional organization such as APDT can enhance your dog-sitting credentials and even help you find an approved course for formal certification.
Remember: Different Dogs Have Different Vocabularies
An aspect often overlooked is the fact that not every dog knows the same commands. It is always a good practice to ask your client during the interview what commands their dog knows. This will also enhance your client's perception of your professionalism. Write the commands down on a notecard and carry it your pocket when you are dog-sitting for them.
Remember to ask your client about nonverbal commands as well. Dogs rely more on their vision than auditory sense. According to Psychology Today, using nonverbal commands can enhance compliance by almost 20%. This can be a crucial edge when trying to bring a client's distracted dog under control in a noisy and overwhelming area.
How Much to Charge for Dog-Sitting
In order to be competitive in a new field or platform, it is best to keep your dog-sitting rates on the lower end of what is currently being paid in your area. If you do a good job, you will get great reviews and be able to increase your rates for new clients.
If you work for an established service, these rates will be set for you, but if you need to come up with your own, make sure you know what dog-sitting rates average in your area, which you can accomplish through a quick Google search.
How Much Can You Make?
People love Fido so much they often tip their pet-sitters, up to 20%, and sometimes even more. A $10 dog-walking fee can easily be bumped up to $12 if you do those extra things that will made your clients smile and their canines leap for joy.
Assuming you make the national average of $14 per hour for your pet-sitting services and this is your side hustle for 20 hours per week, you will earn an extra $280 per week. Annualized, that's $14,560 per year minus expenses, which should be negligeable. That's only part-time. If you can work more hours, you can earn in excess of $30,000. Not to mention the fact that you will have the best co-workers in the worlds. Who doesn't want to work with dogs?
Related Questions
1. What related services can I offer that will help me increase my income as a dog-sitter?
Mobile grooming services are increasingly in demand. If you can develop the ability to groom your clients' dogs, either in your own home or with a mobile grooming van, you can generate significant income. Of course, this will also entail a larger initial financial outlay for equipment and supplies, but it might be a good long-term goal if you decide to pursue dog-sitting as a serious business.
2. What payment method should I accept as a dog-sitter?
The more flexibility you have in accepting payments, the more clients you will have, period. It is better that you offer clients a form of payment that is easy for them than making them sign up for something new. In addition to checks and cash, services like PayPal and Venmo offer simple person-to-person payments. You can also take multiple payment methods with a mobile phone and a free Square credit card reader.
What's up ladies and dudes! Great to finally meet you, and I hope you enjoyed this post.  I started my first online business in 2010 promoting computer software and now I help newbies start their own businesses. Sign up for my #1 recommended training course and learn how to start your business for FREE!
I've been building profitable affiliate blogs for more than a decade, and built six-figure blogs in a wide variety of niches, including computer software, self help, and home & garden topics. I do things a bit differently, and I hope you like my perspective and my style of teaching.