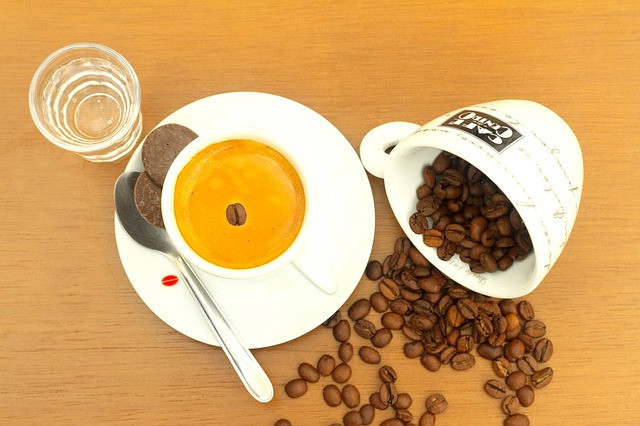 I suppose that you would call Javita a health and wellness network marketing company – although that description doesn't feel entirely accurate. Basically, Javita offers a selection of herb-infused hot drinks, along with powders that can be added to water and some related health items.
The brand is most well-known for Javita coffee, which is sometimes promoted as a way to lose weight and/or get extra energy (I know, I know, you could make the same claims about regular coffee).
Javita itself was founded in 2011 and has had a mixed history since then. In 2019, the company was relaunched as Dollar Coffee Club. The compensation plan was changed at the same time (more on that later), but the products themselves are the same and still use the Javita branding.
Before we get into the idea of making money with Javita, let's talk a little bit about the field.
First of all, we're looking at consumable products that might be healthy. It's easy to see how such products might sell well. You might get regular sales too, especially if some people love the taste of the coffee.
But, health and wellness is a crowded industry. There are countless competing products out there. Javita isn't even the only company to include herbs in their coffee.
The competition could make sales much more difficult. This means that you need to seriously think about what Javita offers before you sign up for anything.
Two Ways To Make Money With Javita
So then, let's talk about making money. The main approach is to sell Javita products. The Dollar Coffee Club site uses the term affiliate to talk about the money you earn.
But, don't be fooled. There is still a team aspect to their compensation plan, where your income is partly linked to the downline that you create. We're going to examine both areas in this post, along with Javita's overall income potential.
Make Money From Product Sales
Javita has a heavy focus on coffee, although it offers some other drinks as well. Their selection currently includes coffee, tea and cocoa, along with an ActiveBlendz range (which consists of powders that you add to water) and a few other health products.
Because the company was called Javita Coffee, we're going to start there. There are two coffee products on offer. One is called Burn + Control. The other is Energy + Focus.
Both are basically coffee with extra ingredients. Burn + Control focuses on weight loss and includes yerba mate and Garcinia Cambogia as ingredients. On the other hand, Energy + Focus aims to improve your energy levels and alertness. To do so, it includes bacopa monnieri and gotu kola.
In both cases, the added ingredients are herbs. You end up with a cup of coffee and herbal supplement in one.
Dollar Coffee Club certainly hypes up the products. For example, here is some of the marketing for Burn + Control coffee:
Does it work?
Honestly, that's debatable. For example, there is some evidence that yerba mate and Garcinia Cambogia could help you lose weight. But, the studies that do exist are limited and show small effects anyway. I don't know as much about the energy ingredients, but I imagine the impacts are similar.
If you did want weight loss or energy advantages, a specialized product might make more sense. For example, nootropics is a booming industry with many competitive products. There are even nootropics affiliate programmes that offer the ability to make money from the field.
In fairness, the coffee will probably help with energy, alertness and weight loss. It is coffee after all. It's hard to know whether there any additional benefits.
Reviews for the coffee are mixed. One problem is flavor. Many people hate the taste, although others enjoy it. This is just instant coffee as well, which some people avoid anyway.
Likewise, some people are enthusiastic about the coffee and claim it has helped them lose large amounts of weight. Others see no benefits at all, finding that it is just expensive coffee that doesn't even taste very good.
I struggle to see how you would make sales. The MLM coffee thing has been done before, including companies like Organo Gold and Sisel International. There are also other brands that follow a similar idea.
You're also looking at around $34 or so retail for a box of 24 coffee sticks. That's more than $1 per cup. For good high-quality coffee, that's a reasonable price. Many of us would pay it. But, for instant coffee? The price feels excessive.
For many people, coffee is almost a love affair. They have a strong focus on finding a drink that tastes right and is enjoyable. The extra herbs in Javita coffee could easily ruin the experience.
Why should people bother anyway? There are many other ways to improve energy and weight loss, without ruining your coffee first thing in the morning.
If you find people who love the coffee, you might still make sales. The idea is also somewhat unusual, so some people may be interested. But, as always, weigh up your audience first. You need people who would be interested in the idea and willing to pay more than normal for instant coffee.
Of course, there are other products. Another one is cocoa, which includes the same extra ingredients as Javita Energy + Mind.
The marketing on the site talks about the benefits of chocolate and there has been research in this area. Still, the very first item in the ingredient list is sugar, followed by corn syrup solids. Cocoa ends up being the fourth ingredient, which really isn't encouraging.
The Dollar Coffee Club website talks about enjoying 'every guilt-free sip'. Guilt-free? At 10 grams of sugar per serving?
If you want health benefits from cocoa, pick a brand that focuses on quality and flavanols. Javita doesn't seem to do so.
Similar patterns exist for the tea and for the ActiveBlendz items. They all tend to be fairly basic products with extra herbs added in. The herbs could offer some benefit but honestly, I doubt it.
Before we move onto the money making side of things, I want to highlight the ActiveBlendz items. There are currently five of these, each with a different focus and flavor:
ActiveBlendz Control: Pomegranate punch
ActiveBlendz Defend: Mixed berry
ActiveBlendz Fiber+: Peach mango
ActiveBlendz Flex: Strawberry lemonade
With each one, you're getting 24 individual sachets that you add to water. They're meant to be a healthy drink that offers various nutrients. A box of ActiveBlenz Control or Fiber+ costs $40, while Defend and Flex are $35 instead.
This is an easier sell than coffee, because are fewer similar products on the market. Even so, it's a decent cost when you basically just get flavored water with some extra ingredients.
Most of the ingredients here are fine, although they're not unusual. The choice of stevia will appeal to some people and not to others. But, the inclusion of 'natural flavors' is a bigger problem. The term is a general one and many people don't like not being told exactly what they're consuming.
Finally, there are some other weight management products on offer, including a weight loss supplement, a detox supplement and some protein powder. These are all typical products for a health company.
Earning Money With Dollar Coffee Club
The main way to make money is with customer rebates. This basically means that you earn the difference between the distributor price for a product and the price that the customer pays.
In practice, you're earning between 15% and 30% commission on sales, depending on your discount and the discount of the customer. 30% commission a decent enough for this industry, but 15% is pretty low.
Still, on the plus side, you're making sales through a replicated website, so there's no need to worry about buying and then reselling products. Dollar Coffee Club doesn't seem to have any ongoing requirements for sales, so there is little risk.
Make Money Building A Team
The other ways to earn with Dollar Coffee Club are related to team building, but not as strongly as you'll notice with other companies.
The first aspect is referral bonuses. Dollar Coffee Club actually pays a $40 bonus for each person you get to join as a club member. Joining costs either $99 or $299, so it might take a little work to get anyone to sign up.
There is also a Product Box Bonus. This relates to purchases made by your recruits and customers, as well as the purchases of people in your downline (up to six levels down).
If you have a monthly order of four boxes of product, then you earn $1 from each purchase made in your downline. If your monthly order isn't that high, then you get $0.50 instead.
Let's talk about this for a moment.
Boxes of product tend to cost around $30 or $35. So, you're looking at an order of $120 or more per month for the chance to earn from your downline. Let's hope you love the products.
Costs like this are frustrating. Why should you need to spend so much money just for the chance to earn it? It would be like working at McDonald's and being told that you must to buy a certain amount of McDonald's food every month. How bizarre would that be?
It is also possible to 'power up' your box bonus. This increases the bonus per sale up to $2, $3 or $4.
There are some requirements associated with the bonus, including that four-box minimum from before. You also need to recruit two new club members per month and hit the sales requirements in the table above.
While we're on that topic, let's talk about the levels in the compensation plan. These are a little different than normal, as they're based on the number of club members and boxes purchased. The Dollar Coffee Club provides two tables that describe the idea.
The first describes the general principles:
While the second gives an example:
It's a little difficult to work out precisely how these requirements work or what they mean in practice. The take-home message is really just that the whole idea is complex.
It also looks like you need a considerable number of customers for the bonuses to be worthwhile. This is probably where the team aspect comes into play, as you're unlikely to get enough sales on your own.
The final way to earn is an Annual Performance Bonus. The site states that $1 from each product sale is set aside to be paid out as part of the annual bonus. Exactly what members get is based on various criteria, including the following:
Honestly, the information is pretty vague. There's no indication of what you'll actually be earning (the amount probably varies year-to-year based on how well the company is doing).
Overall, the compensation plan is simpler than most MLMs. It is quite different than Javita's original compensation plan too. It seems like you could make money without focusing on the team aspect too heavily at all, which is pretty cool.
Can You Generate Reliable Income With Javita?
Javita Review
Products
Business Opportunity
Final Review
It would be possible to earn reliably with Javita/Dollar Coffee Club. The company does even have a subscription coffee (or tea) box that members can sign up for. That subscription box alone could help to encourage sales.
Still, it's important to seriously weigh up the company and their products. Could you make sales regularly?
While there is plenty of hype around the products, nothing that Javita offers is very unusual. Besides, many people are getting sick of excessively promoted 'health' products. There is a growing movement towards whole foods and products that don't rely on confusing compounds.
Your income heavily depends on sales and on local connections. You'll have the best chance of success if people find the products appealing without any sales pressure.
What is this – the 1950's selling Tupperware? Gimme a break. It's 2020. If you want to build a business, you NEED to be online or your business will be dead in less than 10 years.
You can start an affiliate website T O D A Y and promote any products you want from any company. Amazon. Walmart. Apple. Digital products. Subscription services. Groceries. There's a LOT to choose from!
What's up ladies and dudes! Great to finally meet you, and I hope you enjoyed this post. I have to be honest though. I'm not a big fan of MLM. Tried it. Hated it.
Affiliate marketing is cheaper, faster, and easier. See for yourself and join millions of other successful affiliates generating income from their blogs!