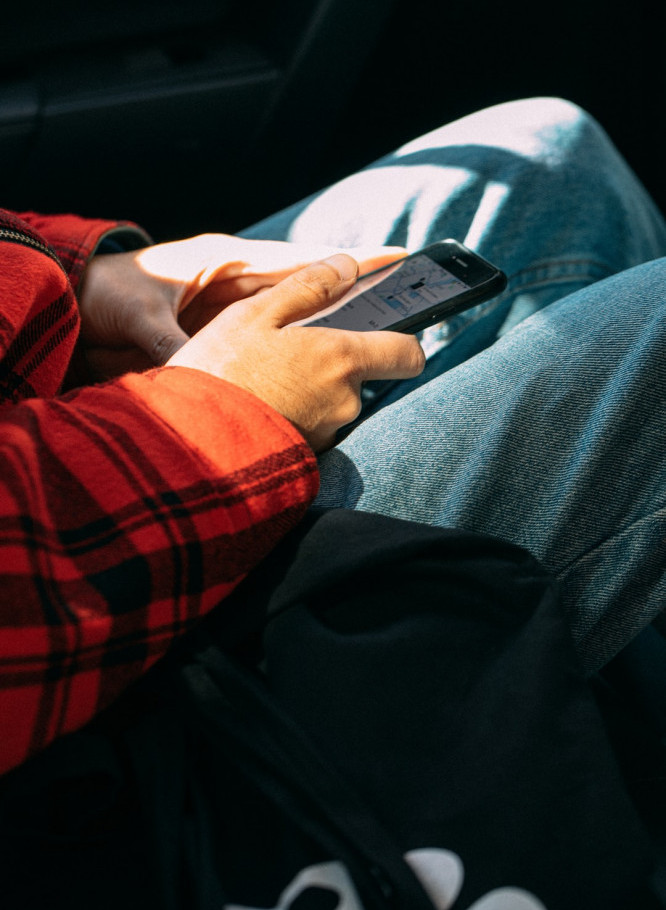 I found The Enroll App while looking for new and innovative ways to earn some cash online. I've admittedly tried out a lot of apps over the course of the last several months, but this one seemed to promise something a bit different.
But can you really make money with the Enroll app, or is this just another 'cheap gimmick' to get people to do a little bit of work basically for free?
I love the idea of earning money through side-hustles, and I love the idea of using apps as side hustles for a lot of reasons. Apps tend to be super-flexible, because they can literally be accessed from almost anywhere.
We always have our smartphones on us, right? This means that you could, in theory, take your work with you anywhere you go.
My main complaint with apps, though, is that they also tend not to pay out very much sometimes. If I am going to spend my time on a side-hustle, I need to know that it is going to be worth it. But I am also completely willing to give almost any app a chance—and that is what led me to Enroll.
Making Money With The Enroll App

Enrollapp.com Review
How Does Enroll Earn Money? I Took A Sample Test!
How Much Money Do You Make On Enroll?
Reading Reviews Of Enroll Online
Is The Enroll App Legit?
Our Final Opinion Of The Enroll App

The Enroll App Review
Making Money With The Enroll App
Enroll is supposed to be an app that gives you the opportunity to help companies make better choices about how they interact with their customers. And then they pay you for the help. Using Enroll, you may help a company to decide which logo is better, help to clarify content, give your opinion on what kind of page design you prefer, etc.
The only question that remains, then, is this. Does Enroll offer enough to make using their app worthwhile? Here is what I found out while researching and looking into it.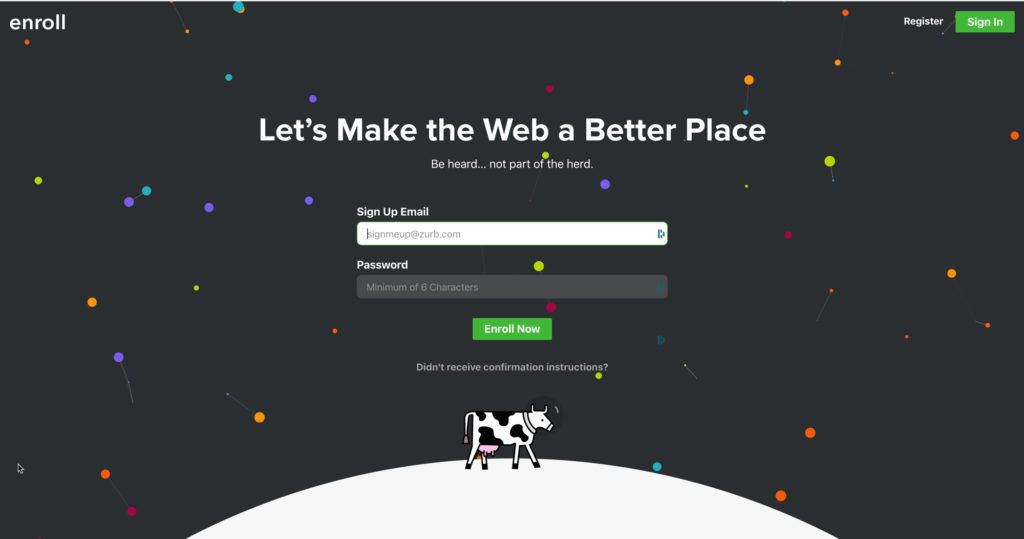 Enrollapp.com Review
The first thing that I decided to do was to take a look at enrollapp.com, which is the app's official website. Scrolling down from the initial landing page, I was able to get a look at the 'selling points' of the website. Here is what I learned.
Using Enroll, you can be the first to know what new companies are working on
You can take the 'tests' anywhere, on your phone, tablet, laptop, or desktop
Earn badges as rewards, and make money for the tests you take
Get paid on PayPal
Be a part of making the internet a better place by helping to promote better ideas
I also learned that, as of yet, over 369,730 tests have been taken using Enroll. They also offer a 'sample' test on their website that you can take to get a feel for how the site works.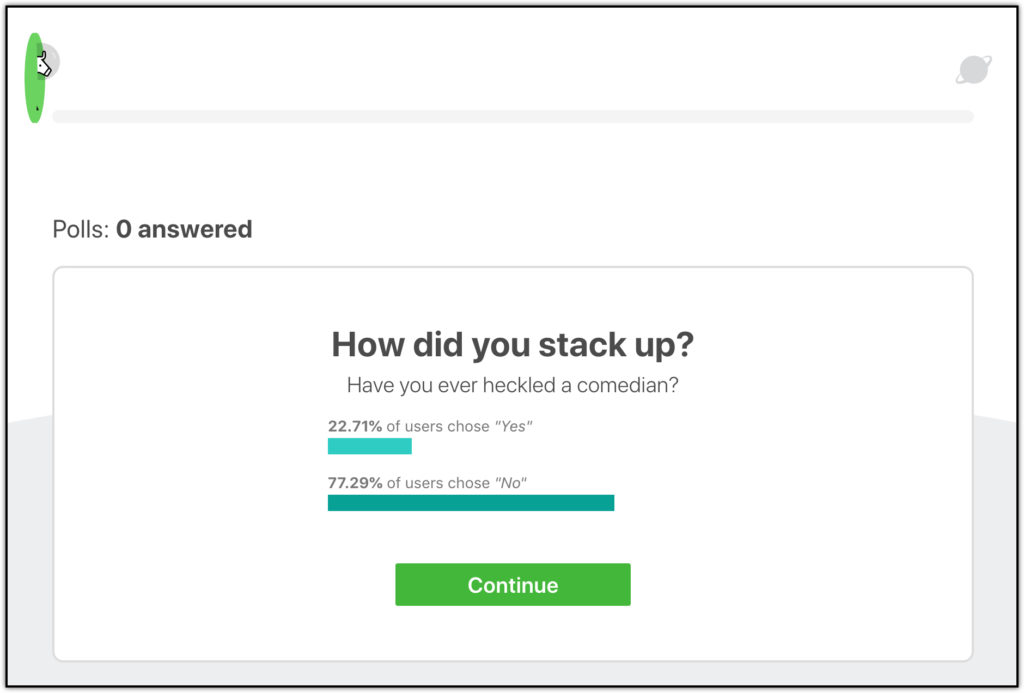 And then, if you scroll down just a little bit more, you can find information about getting your own site or service tested through Enroll, which is pretty awesome.
Next, I decided to take the sample test, just to see how the tests worked. So let's talk about that next!
How Does Enroll Earn Money? I Took A Sample Test!
When I started the sample test, I was instructed to label each marker on the page that I was getting ready to visit with what I thought it would do once I clicked on it.
It took me to an image of the Google Home Page, and asked me to label different parts of it with what I thought those parts did when engaged—which was honestly pretty easy. Then, I was taken to a page where I was asked my age and gender… and that was it!
It told me 'thank you' for taking the test, and that pretty much finished things up. The entire process took maybe one or two minutes—and then I was done.
I mean, it doesn't get much easier than this. I'm not sure if this is any indication of how these tests usually go—but so far, I was pretty happy with how everything looked.
How Much Money Do You Make On Enroll?
In an attempt to try to figure this out, I went ahead and decided to register. This required me to give them my email address, and also required me to create a password. Next, I was taken to a page where the first thing I was asked was to select my testing preferences.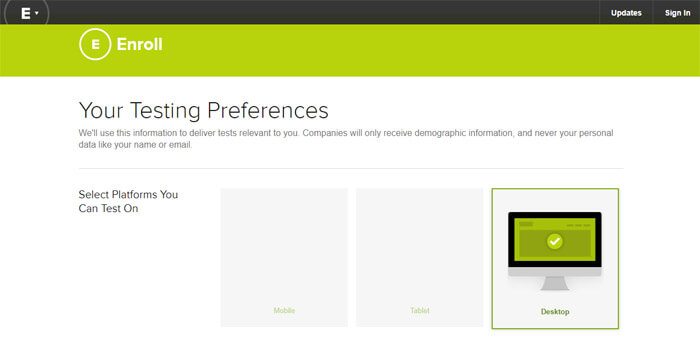 I could choose any combination of mobile, tablet, or desktop. I chose just desktop, as that is how I would like to test websites if given the choice.
(Note: I really like that you can use this app on both a desktop and a mobile device. I really like the flexibility that this gives me, so kudos to the company for that!)
I was also asked for quite a bit of demographic information about myself. I was asked, for example, my name, my birth date, my location, and was also asked about my schooling and about my yearly income, among other things.
But this is not so unusual. In fact, this is to be expected with almost any site that pays you money to perform tasks nowadays. When you get right down to it, market data is the real gold for these companies.
But anyway, let's move forward.
Once I got inside, I quickly realized that there were no tests available to take yet.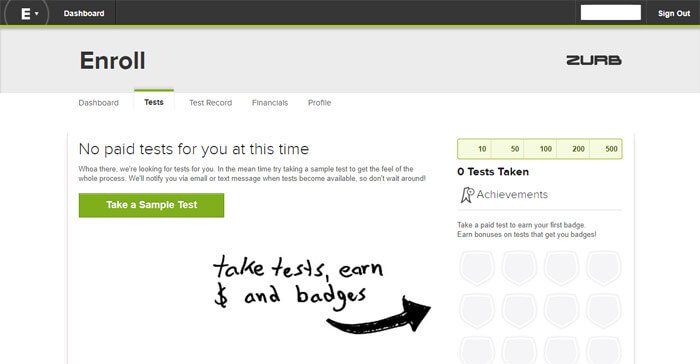 This was a little bit disappointing, but also understandable. There were a lot of other 'questions' that I could answer at this point in an attempt to figure out which tests I might qualify for the most. But as of yet, though I had answered many such 'questions' already, I was apparently not eligible for any of the tests themselves.
So I decided to just look around a little bit more, to see if I could find anything else that was useful. I visited the 'financials' page, but all that I was able to find here was a section that could tell me about my earnings.
Since I had no earnings yet, however, this page didn't really tell me anything. At least, it didn't tell me what I could expect to earn from these 'tests' that they give out—and that was what I was interested in finding out.
So instead, I turned my attention to some other online review websites, to see if they could tell me anything about Enroll that I had not learned thus-far. Here is what I discovered.

Reading Reviews Of Enroll Online
First of all, I found out that a lot of the review sites that I usually refer to had similar opinions of Enroll as me. For example, I found out that this site does not require you to use a webcam or to record your voice like some other similar websites do, so that makes them a little bit unique.
I also learned that the general consensus regarding the value of the site is that you can earn a little bit of money, but not much. It's not an income. It's some side cash at best… if you can get enough tests to come around.
Normally though, there's simply not enough tests to earn money.
In the grand scheme of things, Enroll seems to be far easier to join and use than some of the other 'testing' sites out there. But this ease-of-use comes with a cost—the cost of the site not paying as much as you can make on other similar apps and websites.*
I also learned that the tests on this site (when you actually get to take them) pay varied amounts, but usually compensate you with an amount ranging from $0.10 to $1.50. So yeah, this means that Enroll certainly isn't as profitable as I was hoping that it would be.
Other user testing sites and apps tend to pay more, like UserTesting, TryMyUI and WhatUsersDo.
I do like that the minimum withdrawal amount is $1, and that you can use PayPal to get paid. But unfortunately, this site just doesn't pay enough to give it 'side-hustle-level' status for me. So here is what I ended up coming up with after taking a closer look at it.
Is The Enroll App Legit?
Enroll is certainly a legit app and website,. If you want to make a bit of extra cash while testing websites, then this app is probably a good choice for you.
But Enroll is not a quality side-hustle. It doesn't pay out nearly enough to make good money, and it's not a side hustle that I would personally recommend. Therein lies its biggest downside. I love the idea of how this site works, but realistically, you'll never earn any decent income doing this type of work.
Is Enrollapp.com A Scam?
No, the Enrollapp.com is not a scam. Enroll isn't a bad app at all, and I love the fact that you can use it on different platforms. Overall, though, I am afraid that I didn't find what I was looking for with the Enroll App.
Our Final Opinion Of The Enroll App
Should you register for it and use it to try and earn some money?
The Enroll App Review
Entertainment Value
Income Opportunity
Final Review
Honestly, when you calculate the time spent trying to make money with apps, it rarely works out to be more than a few dollars per hour. Most of the time, you'll only make a few dollars per month. Personally, I think my time is worth more than that!
That's why in 2010 I learned how to make my own affiliate website and earn money through online advertising. Now I do it full time, and I can show you the exact steps I took to do it.
The same training I used is currently open to new members. My advice is to invest your time into build a long term online business with income you can rely on, rather than playing with mobile apps in your free time.
What's up ladies and dudes! Great to finally meet you, and I hope you enjoyed this post. Sign up for my #1 recommended training course and learn how to start your business for FREE!