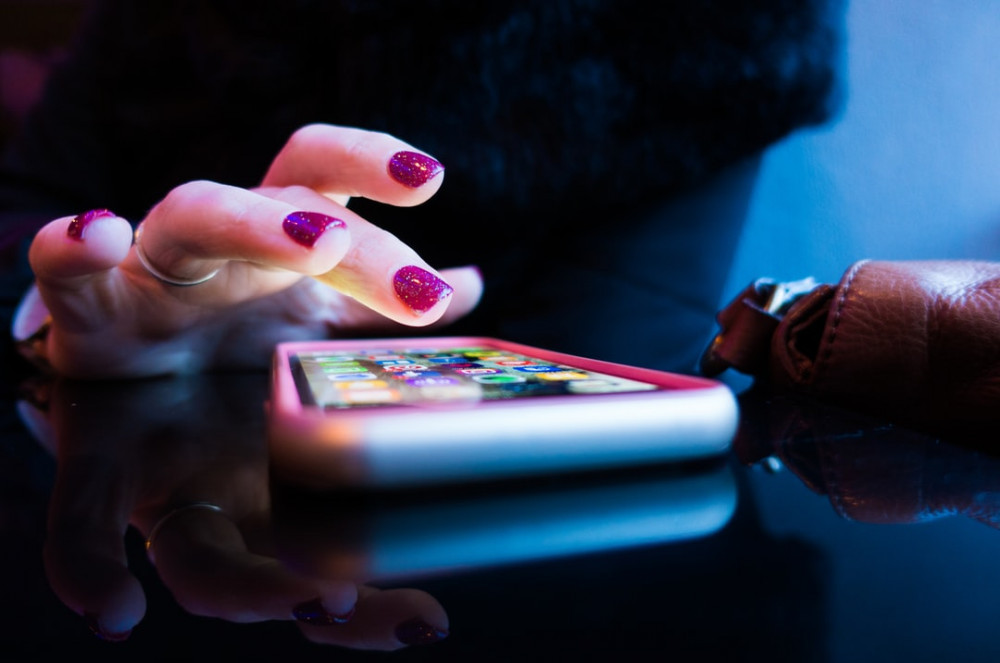 Build An Income-Generating Website That Lasts Decades!
Earn online income for a lifetime. 
I found this app on a review site where it was rated very highly as a cash back app. But can you really make money with the Paribus app? Or is it just another time-waster that isn't going to pan out?
I have been really looking into these cash back apps lately, mostly because I have been interested in learning more about them. A few years ago, these types of apps became super-popular, but they also had pretty severe limitations.
If you wanted cash back on an item, you would usually need to scan the receipt, or scan the barcode, or select a coupon… and it was all quite time-consuming. So this led to me wondering… are there any cash back apps that don't require you to do a bunch of these extra things?
And that is what led me to Paribus.
Making Money With The Paribus App

Paribus: The Basics
Signing Up For The Paribus App
My Personal Feelings About The Paribus App
Our Final Thoughts About The Paribus App

The Paribus App Review

Entertainment Value
Income Opportunity

Final Review
Making Money With The Paribus App
At first, I wasn't completely sure what to think about this app, as I had never used it before. But some of my favorite app review sites seemed to be saying good things about it, so I decided to give it a try.
On the landing screen of the app website (paribus.co), I learned that the app is free to use and that you can sign up for it for free… which is kind of a given for apps like this, but still, it is good to know.
I also found out exactly how it works. Here is a screenshot.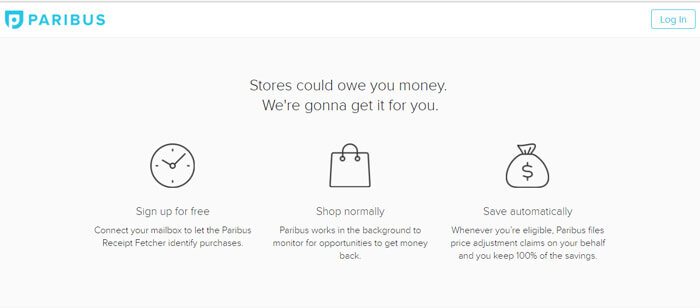 Basically, Paribus works when you sign up and connect your mailbox. The receipt-fetcher within the app pays attention to the receipts you get in your email, and then works in the background to monitor opportunities for cash-back.
Whenever you make an eligible purchase, Paribus will automatically file 'price adjustment claims' for you, allowing you to keep 100% of the money you are saving as cash-back.
At any rate, I did some research about it, and decided to dig a bit deeper.
Here is what you need to know.
Paribus: The Basics
Paribus has been featured in several pretty prominent media outlets, including Business Insider, CNBC, and TechCrunch.
In reading reviews about the app, and looking over it myself, I have realized that the first major concern about it that most people have is about privacy. Some people are concerned with linking their email to the app, because this, in theory, gives the app access to sensitive information.
But this is simply the way the app operates. And for the record, I have not come across anything that makes me feel like it is a 'sketchy' deal, in any way, shape, or form.
Paribus also monitors discounts from many different stores, including (but not strictly limited to) L.L. Bean, Old Navy, REI, KOHL'S, Nordstrom, and Gap.
I also found an interesting spot on the home page where they say that you can get a link to the app sent to you through a text message. Here is a look at that page.

This seemed a bit strange to me, as usually, apps like this can be easily found in the Google Play store (as long as they are android apps, which this one seemed to be).
So I checked the Google Play store to see if you could find the app there, or if this was the only way to find it.
But when I typed it into the Google Play store, I actually couldn't find it—which struck me as a bit weird. So it would seem that the only way to download the app is to go to the home page, scroll down, and request an invitation.
But this isn't the only thing that struck me as 'different' about the app either. I also noticed that the way it pays out is different. It doesn't give you points or gift cards.
Rather, it automatically puts the amount of the cash-back back onto your credit or debit card. So in every sense of the word, it gets you actual 'rebates,' though these rebates are obviously not credited until after the purchase has been made—which is still pretty awesome.
A lot of more modern cash back apps have been asking people to link their credit and debit cards themselves to the app, as this is how they find out how you've been spending your money and scanning your purchases for cash back.
But Paribus doesn't ask for this (though you can use it this way if you wish). It simply asks for your email.
I feel like this is a pretty cool feature, as a lot of people are quite scared of giving an app their credit or debit card information. So this is certainly a step in an interesting and good direction for Paribus, though I will also admit that I was a bit thrown off that I couldn't locate the app in the Google Play Store.
You could also join the app by signing up on the web. I decided to give this a try, just to see how it went.
Here is what I found out.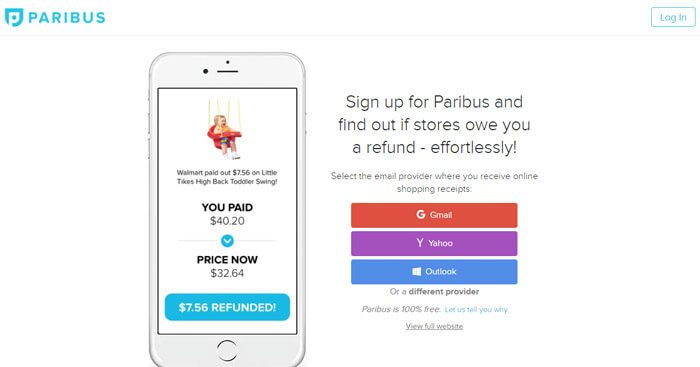 Signing Up For The Paribus App
As it turns out, you sign up for it by first giving them the email where the majority of your shopping receipts will be sent. This makes it easy to get your cash back, because the app will know which email to scan and check for rebate opportunities.
I also tried out the text invite feature. Sure enough, about 5 seconds after I submitted my text number, I was sent a text with a link to the download screen. But when I tried to click on it, it started trying to take me to the Google Play Store, then said 'Item Not Found.'
I was a bit alarmed at this. So I did some digging in the reviews to see what might be up. I still had not found a listing for the app in Google Play, so this had me wondering—what was actually going on?
I started reading through the reviews, and while I didn't find any mention of this problem… I did find out that you can, indeed, link your debit card to your account if you want to. You are just not required to with Paribus. So this was pretty cool.
At any rate, after this research, I felt pretty good about giving my final opinion on Paribus. Here is what I had to say.
My Personal Feelings About The Paribus App
First of all, I will say that I did like this app, despite the fact that it suffered from a few downsides.
For one, I could not find it in the Google Play Store, for some reason. I am not sure if this was a temporary problem, or if it will persist—but I will say that it is problematic.
Thankfully, you can also use it through the website and input your email that way… so it isn't necessarily a deal breaker. But I still found this to be a bit alarming.
Secondly, you do have to provide a bit of sensitive information to use it. You need to supply your email, but you also have the option to link your credit and/or debit card (or so I've read in the reviews).
Some people might feel nervous about doing this, but that is part of the cost of using this app. Paribus is far more efficient than older cash-back or rebate apps, because it does everything automatically. But… if you really want this advantage, you are going to need to bite the bullet and at least give the app access to your email.
You can also turn to apps that use your debit card or credit card to track spending, like Dosh and Drop. Even so, these aren't nearly as hands-off as Paribus.
Overall, the app seemed to have a good reputation online, and I can see why. It is truly effortless to use. You just install it, and then forget it while it helps you to save money. It doesn't get much easier than this.
Will this app make you rich? Probably not, because, as with any cash app, you will need to spend money to make money with it.
But it can earn you some really good cash back on qualifying purchases, and credit this back to your bank account or credit card statement—and that is actually pretty awesome.
So in the grand scheme of things, this app does a really good job of helping people to earn rebates and cash back.
I will personally be giving it a try, just to see how it goes. If it ends up working for me, I may give it a permanent spot on my phone—but we will see if this Google Play Store thing clears up or not.
I would really like to see it listed on Google Play, and would love to view its stats. But only time will tell if this little problem will get taken care of.
At any rate, it is a good app—and I give it two thumbs up.
Our Final Thoughts About The Paribus App
Should you download it and use it to make some extra cash?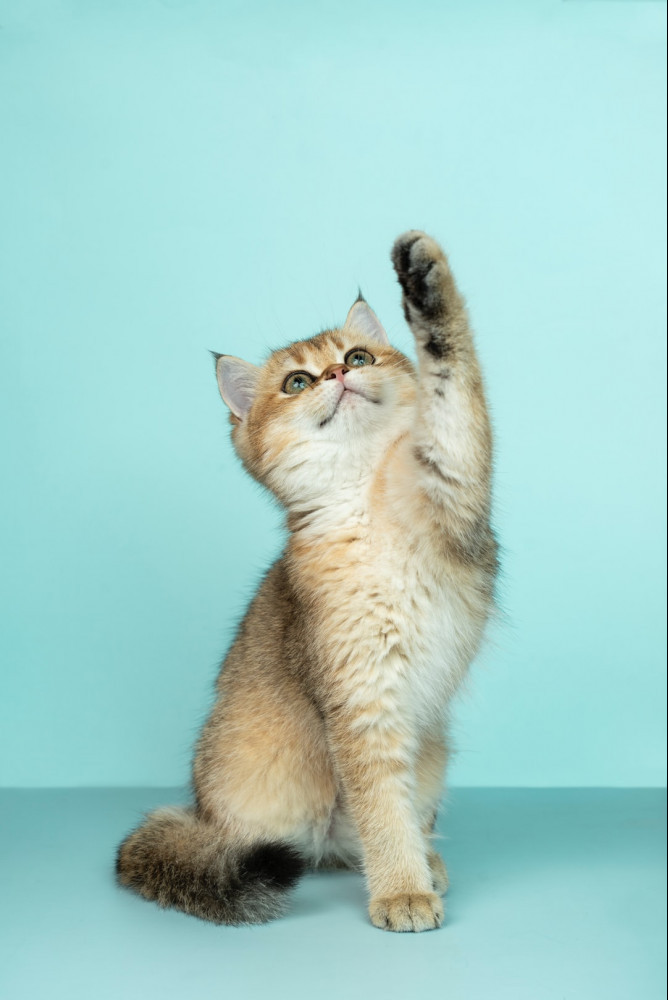 The Paribus App Review
Entertainment Value
Income Opportunity
Final Review
Honestly, when you calculate the time spent trying to make money with apps, it rarely works out to be more than a few dollars per hour. Most of the time, you'll only make a few dollars per month. Personally, I think my time is worth more than that!
That's why I have learned how to make my own affiliate website and earn money through online advertising. Now I do it full time, and I can show you the exact steps I took to do it.
The same training I used is currently open to new members. My advice is to invest your time into build a long term online business with income you can rely on, rather than playing with mobile apps in your free time.
Sign up for my #1 recommended training course and learn how to start your business for FREE!