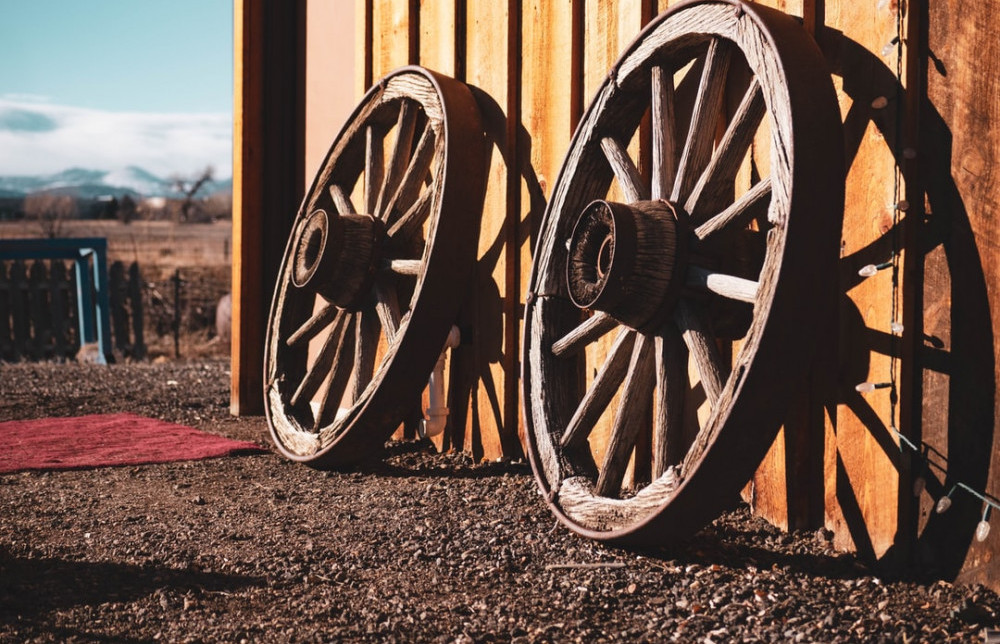 Flywheel does managed WordPress hosting. And they do it very well.

About Flywheel
What Makes FlyWheel Unique?
Flywheel Online Reputation
Hosting Offered By Flywheel
WordPress Hosting (From $14/mo)

Tiny ($14/mo)
Personal ($28/mo)
Professional ($69/mo)

Special Features
Flywheel Customer Support Review
Who's the Ideal Customer for Flywheel?
Flywheel Final Verdict
About Flywheel
Flywheel is an often overlooked hosting company. Frankly, this surprises me: They have an excellent offering and reputation.
Flywheel is a specialist WordPress host. They don't have any basic hosting plans or free website builders. No fancy gimmicks with this company–they deliver dedicated WordPress hosting, period. What's more, they do it well: The company has competitive pricing and an excellent online reputation.
Formed in 2012, Flywheel is a relatively young hosting company. They focus primarily on young customers and currently have over 160,000 customers, including some impressive names.
The Flywheel mission statement positions them as a hosting company with good intentions. They clearly want to make their mark as a trusted, reliable WordPress hosting company.
What Makes FlyWheel Unique?
Flywheel is dedicated to WordPress and very little else. They see themselves as more of a creative partner than just another hosting company. If you're planning to build a WordPress business, you should factor this into your thinking. It may well keep you from joining all those half-built WordPress sites lying dead on a budget server somewhere.
Speaking of servers, Flywheel doesn't host WordPress sites on them. Instead, they host all their sites on VPS and cloud storage. You can pay per month and with no annual commitments. In short, this is a great company for people who are serious about WordPress hosting.
Flywheel is a great option for people who are serious about WordPress hosting.
Another specific cool thing about Flywheel is that it comes with the ability to "stage" your website, meaning you can work on the back end of your website and test out looks, plugins, etc, while the front end of your website remains "normal" (as it was). This is possible with any host, but Flywheel makes staging easy, even for newbies.
Flywheel Online Reputation
Flywheel has a fine–if somewhat limited–online reputation. For example, WhoIsHostingThis.com has no customer reviews, but they do give the company a nice, positive write-up.
Actually, there aren't many online customer reviews for Flywheel at all. If you dig around some internet marketing forums, however, you'll start to find some reports, many of them positive.
Several blog posts give Flywheel an average of 4 stars. Many of the comments in these posts are positive as well. Flywheel frequently appears on many top ten best hosting company lists.
Hosting Offered By Flywheel
Flywheel offers three types of hosting: WordPress hosting (their number-one solution), dedicated hosting and reseller hosting. For the purpose of this review, we'll concentrate on WordPress hosting.
WordPress Hosting (From $14/mo)
As I mentioned earlier, all of Flywheel's WordPress hosting employs VPS or cloud servers. It also comes with expert 24/7 support.
Tiny ($14/mo)
Free Website Migration
5,000 Visitors each month
5GB RAM
250GB Storage
Free SSL Security Certificate
Personal ($28/mo)
Free Website Migration
25,000 Visitors each month
10GB RAM
500GB Storage
Free SSL Security Certificate
Access to Full Features
Professional ($69/mo)
Free Website Migration
100,000 Visitors each month
20GB RAM
1 TB Storage
Free SSL Security Certificate
Access to Full Features
If you're interested in WordPress, have big ideas and want to make big money, you should partner with Flywheel.
Special Features
Flywheel's user interface lets you build a WordPress website with impressive efficiency. Their fast SSD VPS platform ensures that your pages will load and stream at the optimum speed.
The beauty of their hosting becomes clear when you start hosting multiple WordPress sites. One of Flywheel's key targets is agencies and design houses. Their service is also ideal for webmasters who plan to launch multiple WordPress sites.
The Flywheel control panel allows you to create workgroups and save packages of themes and plugins in each one. You can instantly install them on any WordPress site. This will save you a lot of time if you want to launch new sites on a regular basis.
Flywheel's hosting also comes with staging, which will keep your website live and active during any future updates or development. They also have a Site Cloning feature, which lets you copy a website, change the logo and launch it with a new domain name very quickly. You can also make site modifications with no disruption.
Savvy webmasters can use many of these agency-friendly features for their own specific needs. You'll spend less time worrying about hosting and more time making money.
All security is handled in-house, so you won't need to worry about updates and patches either. Flywheel provides a strong set of security features as well, which you set up easily in their user-friendly control panel.
One of Flywheel's most useful features is their intuitive dashboard. It enables you to control all of your websites in one place. The interface lets you track many SEO aspects of your site. You can also get quick access to posts and make changes to your content on the fly.
The entire control panel has been carefully developed. Many formerly time-consuming jobs are now a few clicks away from completion. On top of this, Flywheel has developed their entire system for growth: You can start with one site and work your way up to 50 without breaking a sweat.
Savvy webmasters can use Flywheel's agency-friendly features for their own needs.
Flywheel Customer Support Review
A dedicated WordPress hosting company's reputation can live or die on their support. Budget hosting companies can skimp on support–after all, they have millions of websites hosted on low-cost servers. Dedicated WordPress hosts, on the other hand, can't afford to cut corners; they need to keep customers happy and using their service.
Flywheel's support has an excellent reputation. Small, one-website businesses and large agencies hosting hundreds of sites have sung their praises. That's because Flywheel offers the same world-class services and support regardless of your size.
Who's the Ideal Customer for Flywheel?
The answer to this question is a little tricky. Flywheel has a large number of the agency-friendly features, which webmasters can use to manage multiple websites in much less time.
However, Flywheel might be a good option for WordPress novices as well. You won't get the fancy sounding add-ons that other hosting companies offer. You won't get free domain names or Adwords vouchers either. However, you'll definitely get a business dedicated to providing the best WordPress hosting possible.
In other words, I think if you are running a personal blog or online business using WordPress, then Flywheel is a good choice. I'd rather see you guys go with a company like this than one of the conglomerate, giant hosting companies that offer cheap hosting but cut corners.
Flywheel Final Verdict
Flywheel isn't the best option if you're looking for budget shared hosting. On the other hand, they aren't your run-of-the-mill WordPress host–they're a full-fledged WordPress partner. Their hosting plans come with tools that can help you create and manage several WordPress websites with ease.
Many of the standard administration and design features have been automated or streamlined. You can take care of complex tasks with just a few mouse clicks. If you're interested in WordPress, have big ideas and want to make serious money with your website, Flywheel might be the hosting company for you. This is especially true if you're agency looking to manage multiple sites.
Flywheel does also have an affiliate program. So, if you are passionate about this hosting service, you could make money by promoting it.
Yes, you pay more with Flywheel than you would with larger hosting companies, but the heftier price tag could be worth it. In the end, you just need to decide whether or not managed hosting will add value to your projects.
My all-time favorite host is Kinsta. They are pricey, but freakin' fast fast and the support is rock-solid. The STARTER plan is great for one website, but I recommend the BUSINESS 1 if you want to build multiple websites

What's up ladies and dudes! Great to finally meet you, and I hope you enjoyed this post. Sign up for my #1 recommended training course and learn how to start your business for FREE!