Choosing which affiliate niche is best for you can seem like a minefield when you are starting out in the business. However, there are no right or wrong answers.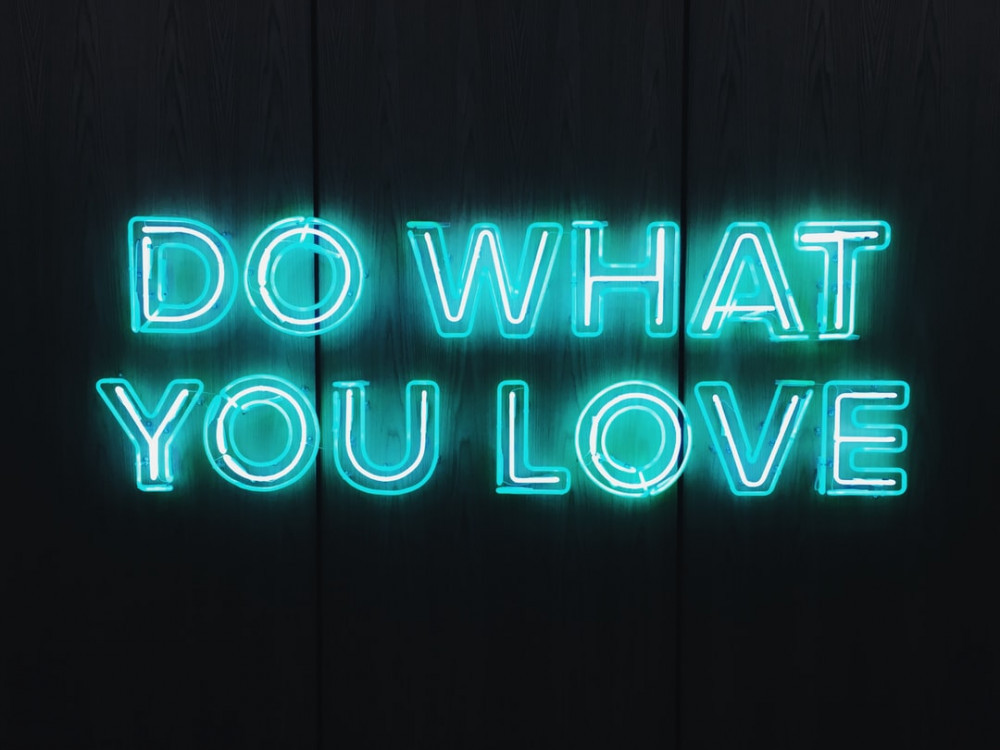 Trying to decipher which topic you want to choose can be very difficult and often frustrating. You might feel like all the good ideas have already been taken or you might be feeling a little insecure; thinking that you don't know enough about one specific topic to call yourself 'an expert'.
On the other hand, you may be one of those people who has an abundance of ideas, hobbies and interests, and you just don't know where to start or which topic is the best one to start out with. This can also be tricky. Which topic will make me the most money, etc?
These are all great questions and concerns!
However, the reality of the matter is that ANY topic can potentially make money. As a beginner, your aim shouldn't be to make your website a perfect entity. You shouldn't be striving for millionaire status right away. You should simply be looking to understand the process of creating a website, building a business and making a bit of money.
It is highly inevitable that you will find some flaws in your topic of choice but this should be seen as a positive. It is valuable learning that will enable you to build a bigger, better website next time. Alternatively, you may want to use your experience to double-down on your current website to grow it into a search-engine-dominating, massive money generator.
Choosing A Niche For Your Affiliate Blog
What Exactly Is A Niche?
A definition of a niche is simply a small area. This is why in business the word niche is often used to describe a "small area" of the market. The word "Niche" can also be used interchangeably with the word "topic". Therefore, when you are asked, "What's your niche?" someone is actually trying to find out, "What's your website about?"
You may be wondering why they can't just ask you outright what your website is about… well, here's the reason for that.
The reason is that it is extremely unlikely that you will have a thrivingly successful website if you base it around a general topic. When deciding on the 'niche' for your first affiliate website, please don't pick something like:
electronics
technology
health & fitness
weight loss
traveling
Those concepts are too broad. There is simply too much ground to cover! As a single writer for your own authority website, there is simply just too much work for you. There are amazing websites out there like Buzzfeed and Mashable that do generalise in this way. However, please remember that they have a full complement staff and of writers 24/7 which is why they can write about anything and everything that they desire.
Furthermore, broad genre websites don't target a specific audience. They are much more difficult to rank, build out and grow.
The thing to understand here is that something like 'Health and fitness' is not a niche, it is an industry. Below are examples of niches within the health and fitness industry.
weight loss for men over 50
weight loss for diabetics
weight loss for kids
weight loss with keto diet
weight loss for vegetarians
protein powder reviews
vegan bodybuilding
gain weight for women
nootropic supplement reviews
home gym exercises
stay in shape for busy professionals
celebrity diet reviews
myth-busting fad diets
anti-aging
natural remedies for common illnesses
yoga for kids
first time marathon preparation
It is really important to realise that every single audience will be different. A 45-year old, not very fit, male training for a marathon will be looking for completely different advice to a 20-year-old athletic young female. Therefore, they are effectively two completely different niches to target with advice and products. Perhaps two websites for you to eventually monetise. There is so much to consider when starting out in the industry.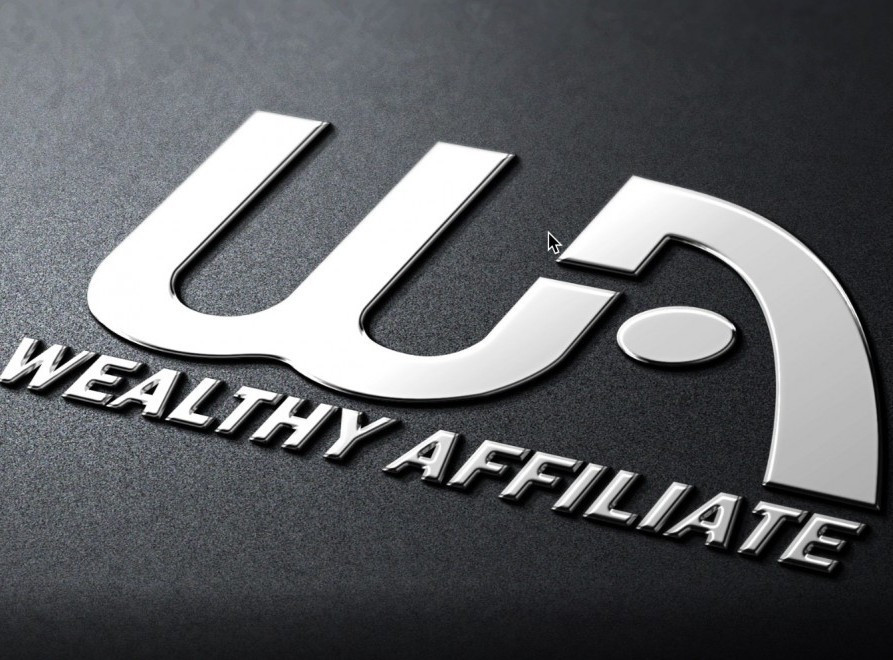 A Successful Niche – What's the formula?
There is no right or wrong answer and there is no magic formula for choosing the perfect niche when building a website or blog. Of course, you will find affiliate courses on the internet that will give you research tactics and charge you for the privilege but I don't think that's really worth the money or the screen that it is written on at this juncture.
Your focus for the moment should be picking something that you enjoy to research and write about.
Running your own affiliate marketing business can truly be a roller coaster ride, particularly during the initial stages. There will be those days when you just want to quit. You will second-guess your ability to make a success of things and you will watch with envy as others are successful and question why you are getting nowhere fast!
If you pick a topic/niche that you aren't particularly passionate about, then your chances of wanting to throw in the towel will dramatically increase. However, if you pick a topic that you at the very least have an interest in, then you will enjoy part of the business-building process.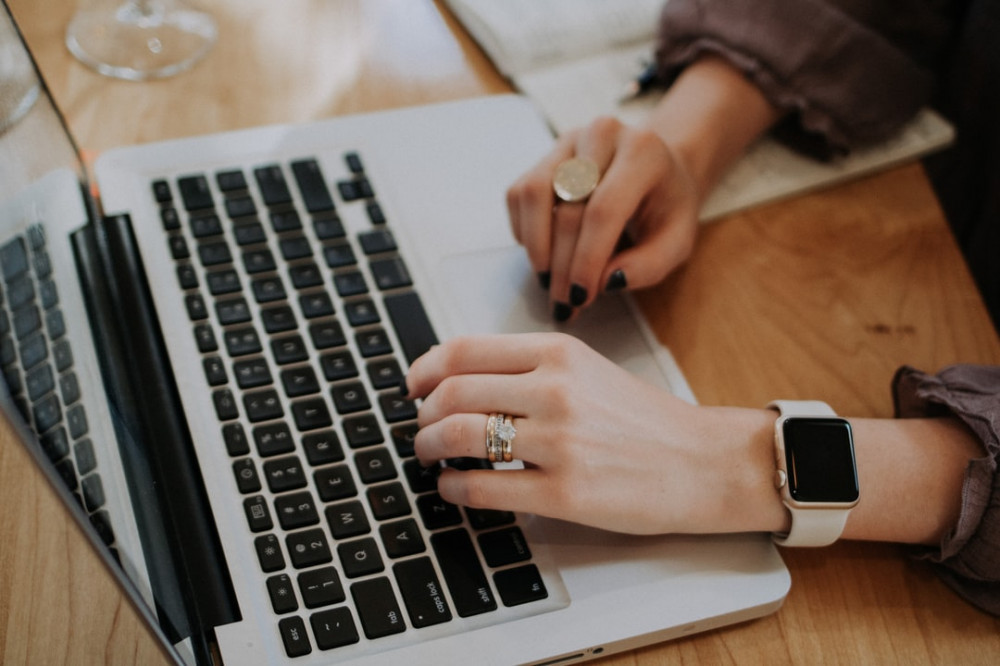 It really shows if you care about what you are writing about and it's far easier to make content that engages your readers. It is possible to fake engagement and passion if you have a flair for writing, however, not everyone has this natural flair. If you are someone who is new to writing, it is definitely much easier to write about stuff you care and know about.
Is Your Niche A Profitable One?
The simple answer is YES. If you are interested in something, then there are thousands of other people that will be interested in the same topic. No matter how weird or bizarre you think you are, there are plenty of other "weird" people just like you.
You don't necessarily always need to 'sell' or 'promote' anything on your website, however you can still make money with display ads. With these type of ads, you simply need views, so the only thing you need to do is to drive traffic to your website. This is something I will talk about in another blog post.
Aside from making money through display ads, one major money spinner to consider is AMAZON. Consider for a minute how many products there are on Amazon. You can order anything from cat food to a $25,000 sports car.
Amazon is just one website. There are hundreds of thousands of affiliate programmes to choose from, and quite literally millions of products within those companies. The opportunities available to you to make money promoting affiliate products within these programmes are infinite.
Is it Possible to Make Money In Any Niche?
Absolutely. You can make money with a website about anything. If you're not making money, then you're doing something wrong. Don't stress!, you simply need to tweak what you're doing, have a little change of strategy keep moving forward.
Just in case you are looking for "evidence" that anything can make money online, I searched for and found some wacky unexpected websites that are making some good money.
These are not all affiliate websites. However, I would like to show you that it is possible to choose some really strange and random topics and you will still get traffic to your site. In fact, all you need is traffic to your website, then, you have the ability to make money in one way or another (you choose how).
That's Not A Niche. This Is A Niche!
One difficulty newcomers to the industry have when choosing a topic for their affiliate website is either choosing too "narrow" or too "broad" a "niche".
Too Broad
Below are examples of topics that are too broad:
electronics
technology
weight loss
dogs
mental health
becoming happy
how to start a business
If you think you might have fallen into the trap of choosing too broad of a topic/niche, then think about how you could divide that into further "audiences" of people. For example, technology. It wouldn't be right to think that my target audience is "people who like technology".
However, it would be easy for me to divide this into more narrow audiences that can be differentiated from each other. For example:
beginner app creation
advanced app creation
retro gaming console repair
how to use smartphones for age 50+
automated sprinkler systems
making robots for teenagers
smart technology upgrades for cars
make money as a graphic designer
Segway & scooter reviews
drone photography
remote work & travel
cutting cable
how to make a WordPress website
cloud storage reviews
tablets for kids
kids learning app reviews
Looking at the examples above, it's easy to see that the products are as wide-ranging as the audiences can be.
Someone who has just purchased a smart phone for the first time and want to make the best use of it is a completely different consumer to someone who is concerned about their kid's security online.
Consider how different audiences have different needs and desires. How you can communicate to a specific group of PEOPLE and monetise your niche?
Too Narrow
Other new affiliate marketers struggle with the opposite problem by making their niche far too narrow. This creates its own problems, the main one being that you will quickly run out of things to say! Below are examples of topics/niches that are just too narrow.
fruit cake recipes
tea pot reviews
how to make champagne cocktails
how to prune bonsai trees
cures for common Boston Terrier illnesses
organic baby socks
best matches for cigars
how to choose the right lipstick color
However, there is an issue with most of the above examples. It is likely that before too long you would get bored and not have too much to write about. How many organic baby socks can you write about before boring yourself, right?
Try to imagine your work on daily basis – Research and Writing
When your website is up and running, your day to day tasks will be involve research and content writing content for your site. You can make really good money just writing for your website every day!
It is really important when choosing your niche for your affiliate site that you make it a priority to make sure that you will have potential material to write about in the long term future. Will there always be enough to write about? If you are uncertain about this, then you might need broaden your topic.
There's no "perfect" answer. ANY website can make money as long as you are committed to the hard work and effort involved in getting the job done.
It really isn't necessary to make a detailed business plan of the content of your website for the next year and beyond. Finding new topics will be something of a natural progression for your business as time goes on and it is something that you will learn to enjoy as your website begins to thrive.
Basic Research For Affiliate Products
Choosing the correct affiliate programme can be important for your success online, however, it's definitely not the only factor to consider.
It can always be a little worry for those that are new to the affiliate marketing world that they might choose a niche or products that simply will not make them any money at all, or, even worse, they decide on a niche that doesn't actually have any tangible products to promote.
Fear not! I have already mentioned that you have the possibility of making money by display ads. The fact of the matter is, you can actually make a ton of money with these type of ads. How much money am I talking about? I'm talking in excess of $10k+ or more. However, please bear in mind that there are some disadvantages to displaying ads, the main one being that you need SIGNIFICANT amounts of traffic to your site to make good money (far more than with promoting affiliate offers).
To illustrate the point, a site getting less than 50 organic visits per day can make about $3,000 per month through affiliate links with the right products. To earn $3k/month from display ads you'll need between 2,000 and 4,000 visits PER DAY.
Big difference, right?
This is why you really should check out some initial affiliate offers related to your niche and take the time to do the research.
You do not have to apply yet! You don't even have a website yet, at this point it's enough to just see what's out there and available.
Bear in mind that you'll find more opportunities as your site grows. As you learn more about affiliate marketing and become an expert in your niche, you'll think of more and more ways to monetise your website.
Another potential option is to go to Amazon and type in stuff related to what you're promoting. If Amazon doesn't do their affiliate programme in your state or country, then you could choose a place like Walmart or Target, both of which have popular affiliate programmes.
Looking at the screenshot below, you can see that home brew beer items on Amazon range from $10 to $800, so there's plenty of options to choose from.
I'll give you more information about product reviews in a future blog post. Just remember that writing about things you don't own or that you don't have too much information about can be a challenge to new affiliate marketers, however, it is possible to do it in an ethical way. Don't get hung up on having to invest 1,000's of dollars into your business to purchase and test stuff for product reviews.
Four area to consider beforehand are below:
High Ticket Affiliate Programs
Two-Tier Affiliate Programs
High Paying Affiliate Programs
Recurring Affiliate Programs
I would personally recommend Wealthy Affiliate as the platform for both beginners and professional affiliate marketers as the place to be. WA is a platform designed for affiliate marketers of all levels. Whether you are just getting started, have some experience, or are an ultra-successful affiliate marketer, Wealthy Affiliate is made for you!
I Want To Make Money & Don't Care About Niche
For the most part any legitimate training programmes will have you focus on something that is of interest to you as you build out your first website. Money SHOULD NOT be the focus as this is the worst enemy of a beginner in the niche marketing industry.
If your only concern is money and your eyes are full of dollar signs then the likelihood of engaging in unethical behaviour such as promoting products simply because they are expensive and will potentially earn you a ton of money becomes very tempting. Over time, this will only hurt you, and it really isn't a long term strategy for building an authority website that will generate income for many years.
However, it is more than possible to develop a passion for a topic/niche over time. It is possible to grow a website to generate $1000s per month once you see the first couple of sales come in and the recurring commissions start to stack up.
This can be extremely motivating, and you might just find yourself dedicating yourself to researching a topic that you never imagined you would in order to create better, more interesting content.
Over time, you could potentially become an expert, and have an authority site generating £1000s in a niche you'd never dreamed of. It's entirely possible, anything is possible.
Therefore, there is an advantage choosing a topic with good profit potential and developing a passion for it over time. If you're making money, anything can be interesting.
So, if you do not have a strong passion for any topic right now, don't stress. You can still do this.
Find A Profitable Niche (Without A Passion)
When researching a new website, it's a good idea to check trends on the big social media and shopping websites. It's not a fool proof method, however, it is a place to start. Amazon Best Sellers works really well to see what's selling.
Twitter Search is another resource where you can look up trending hashtags and see what people are saying online.
I also like to check out Google Trends to see the general direction of public interest. It looks like Cross fit interest is dying out, and it's a highly seasonal niche, so it's not something I would get too excited about in terms of affiliate marketing.
Smart home related topics on the other hand look like they're rising in popularity! You could make a website about home automation in general, or dig deeper into a niche like DIY home security or surround sound speaker systems.
So, how are you feeling? Have you thought about a topic you would like to start with, or will you do some further research and try to pick someone based on that?
Either way, please leave your comments below. We would love to hear how you are getting on!