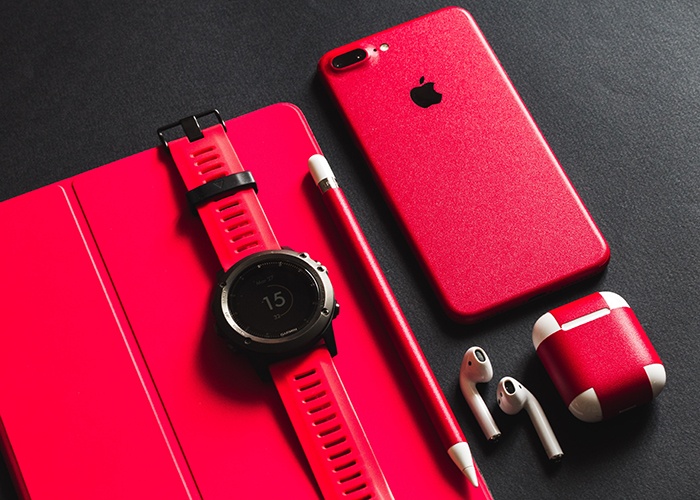 When you think about your own buying habits, I'm sure you'll agree that product reviews play a role in consumer purchase decisions. Typically, the greater the cost of a product or how important it is to your life, the more research time you're willing to invest in determining the quality and fit.
Great. As affiliate marketers we have to write product reviews. But should product reviews be published as "posts" or "pages" in WordPress?
One thing is for certain. No matter what you're trying to sell creating quality product reviews should be the foundation of writing, NOT technical aspects like SEO or page format.
Answer: Publish product reviews as posts (most of the time)

What Are Product Reviews?
The Difference Between Posts and Pages

WordPress Posts
WordPress Pages

Should You Publish Reviews as Pages or Posts?
Final Thoughts
Answer: Publish product reviews as posts (most of the time)
What Are Product Reviews?
A product review is any content that explores the benefits and potential drawbacks of a product in an in-debt manner. Plenty of bloggers make a full-time living or income by publishing great product reviews. Companies pay them to do this because it's a proven marketing strategy that works.
A large number of people trust reviews that come from others. In fact, a survey conducted by Fan & Fuel found that 92 percent of consumers hesitate to make purchases whenever there are no reviews present. 97 percent say reviews are a huge factor in their buying decision.
So it's no surprise that some organizations mail out free products to reviewers in order to facilitate the creation of accurate reviews for their products. Of course, companies could do all their reviews in-house if they wanted, but that would appear biased to prospects/consumers that are considering their products.
Hence, independent authors are more effective.
The Difference Between Posts and Pages
For anyone just starting out with WordPress, it's not uncommon to assume that posts and pages are pretty much the same. After all, they are just web pages once you strip away their names, right?
As far as Google sees them, that's correct. They are both just words on a page. The difference is in what you can do with each of them in the WordPress back end.
WordPress Posts
Content creators using the WordPress platform usually use posts to publish the majority of their content, while pages are rarely used. Post entries are meant to be timely or time-sensitive in nature. They are also arranged in reverse chronological order, meaning that latest posts would appear at the top of a category or tag page.
For instance, the conclusive article of your blog series would appear at the top and first thing visitors likely see. So as your post type content gets older, the harder it becomes to locate or access for users unless you have a robust search function.
Posts are also considered dynamic in nature because they change more often. Here's an example. Let's assume that you wrote a tutorial for Squarespace one year ago. You probably have to update it because technology evolves rapidly. In fact, your visitors expect you to keep that content up to date.
Also, WordPress creates archives for posts by default and they can be syndicated via an RSS feed. So if you're planning on regularly delivering content to your email subscribers with your RSS feed, then posts may be a better option for you.
In case you're wondering, RSS feeds allow users to access updates to your content via an application or email. For example, services like MailChimp or Aweber are email marketing software that allows you to syndicate blog content and send updates to your subscribers.
Another reason to use post type content is that it includes the commenting feature by default, allowing readers to chime in and contribute to the conversation. User-generated content can boost your rankings on the SERPs because it can add value to your post.
Posts At a Glance
Post type content is time sensitive
Social by design
Categorization support (WordPress categories)
RSS feed inclusion by default
Limited layout customization features (theme dependent)
WordPress Pages
These are meant to behave like static content, so they don't come with the default features that posts include such as date stamps and commenting feature. Essentially, they're designed to support content that is rarely updated such privacy policy and disclaimer pages.
Search engines view these pages as something that doesn't expire or timeless entities. While nothing stops you from updating them, they'll never have a specific date assigned to them publicly. They just aren't designed to change that often compared to posts.
By default, pages are not included in your RSS feeds and comments are disabled. However, with some coding knowledge, you can force WordPress to add pages to your RSS. Also, social sharing and commenting are disabled by default on pages unless specified. In general, you wouldn't want someone tweeting your privacy policy or commenting on your legal pages.
That being noted, you can easily enable commenting on certain web pages within your site. From your WordPress dashboard, click 'Pages', which is located on the left navigation menu. Select the web pages that you want to add commenting feature to and click 'Edit' from the 'Bulk Actions' dropdown.

Pages are hierarchical, unlike posts, meaning they're ordered by rank. They have parent-child relationships, which means there's support for subpages but you can order your web pages as you see fit. You can also create custom page templates to customize the look and feel of your pages. This is a feature that is only supported by pages.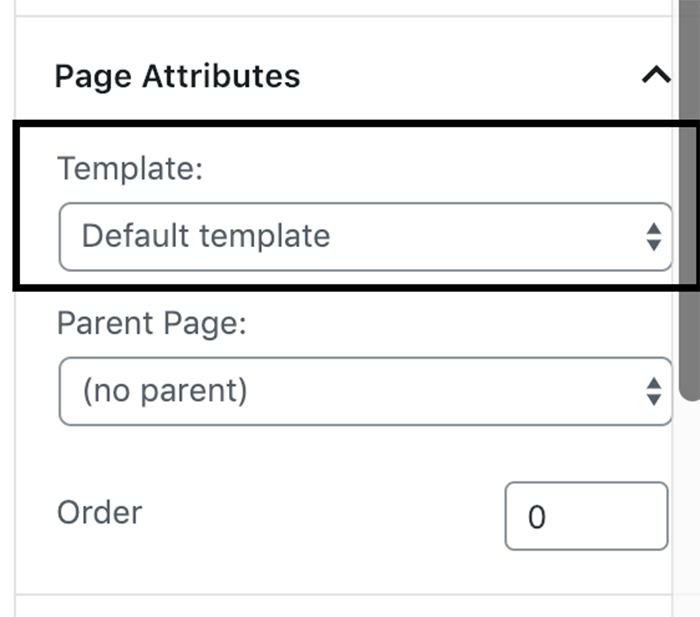 Normally, web developers prefer working with pages because of the additional capabilities available. Landing page development is much easier. You can create web pages that are unique in feel and functionality compared to posts. That's the biggest restriction posts have.
Pages also have the 'Order' attribute, which is the ability to manually assign ranks to web pages and is useful for ordering your menu items. I don't use this feature at all because I create custom menus (and you should too), but there are some instances where page order could be useful.
Lastly, pages are great for creating "core content" on your website. If you have a couple main topics for your site, having pillar pages, cornerstone pages, or core pages (whatever you want to call them), can be an easy way to organize your content.
Pages At a Glance
Pages should be timeless in nature
Not social by design but can be
No categorization support
Not part of RSS feeds by default but can be included
Custom template feature makes it highly customizable
Should You Publish Reviews as Pages or Posts?
Product reviews are evergreen or timeless in nature so you could make the argument that reviews should be published as pages. Plus differentiating or customizing your review pages is possible with custom templates, which can increase your conversion rates.
For example, if you wrote a product review about iPhone 4S, then you would have had to write another review for the 5S. So you should publish reviews as pages because aside from the occasional grammar fixes and other corrections, your content won't change much over time.
However, I publish all my reviews as posts. Why? I like to have the date at the top of the articles so a visitor can see when the review was last updated. Updating my reviews with a new publish date makes them more relevant, PLUS, updating content is a great way to signal to search engines that your content is fresh.
On top of that, I publish a lot of product reviews. My content does not focus on a few timeless product reviews (most of the time).
This strategy is why most of my product reviews are posts, not pages.
Final Thoughts
As I mentioned at the top of the page, it really doesn't matter that much in terms of how Google views your content. If you have content designated as pages which you now think should be published as posts, don't worry. You do not need to waste time trying to install plugins to fix the error, and you don't need to waste a bunch energy creating redirects to organize everything perfectly.
Just create some new rules for your publishing and follow them from this point forward. When you start making enough money to hire a virtual assistant you can have them do this work since it's not a pressing issue right now.
What's up ladies and dudes! Great to finally meet you, and I hope you enjoyed this post. Sign up for my #1 recommended training course and learn how to start your business for FREE!