There are more than 30 million small businesses in the United States. It's a struggle for many of them to stay afloat. Only about 50% of small businesses stay open for longer than five years, and around half of all small businesses are home-based.
See how the pros are cashing in with simple affiliate websites using my recommended affiliate training.
Includes, live help, tech support, and step by step lessons!
In order to survive, small businesses need to be able to utilise their time well so they can continue making money rather than managing issues that come up. That's where autoresponders come in.
Autoresponders are computer programmes that send out emails or other messages in response to customer behaviour. This allows business owners to focus on other aspects of the business while sales leads are nurtured through sales funnels and the buying process.
There are a lot of autoresponders on the market. Some are strictly for emails, while others allow business owners to send SMS texts and even create landing pages and full sales funnels with automated responses for every step along the way.
If you're interested in making money while promoting autoresponders, this list of the top 10 autoresponder affiliate programmes can get you started. Hopefully, you'll spark some ideas for niche marketing websites you can use with these programmes.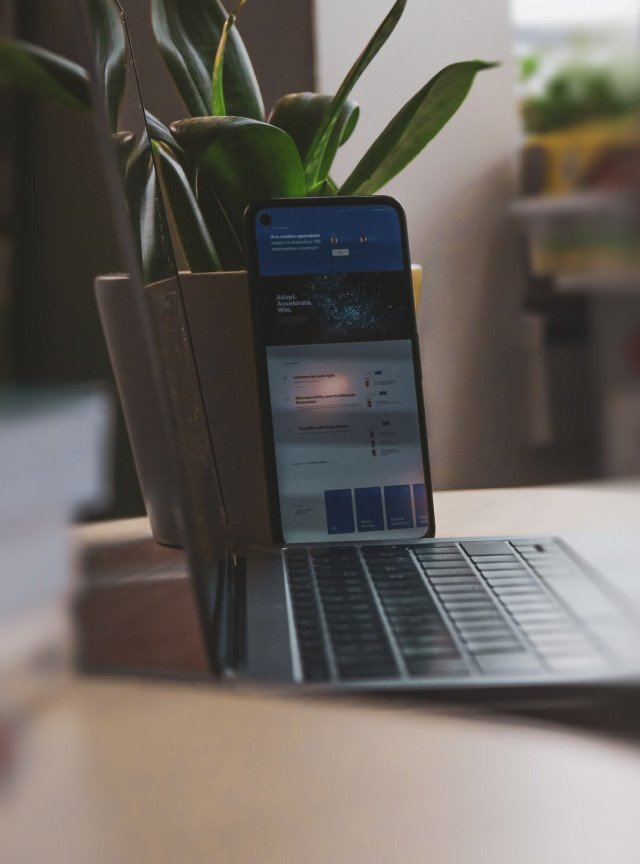 The best autoresponder affiliate programmes have powerful automation capabilities but are simple to use.
Autoresponder Affiliate Programmes
1. Ontraport
Ontraport offers marketing solutions such as email marketing and business process automation.
Ontraport is an online marketing solution that offers services such as email marketing and business process automation. This company also allows users to build their own landing pages and marketing campaigns and track their marketing efforts.
Monthly pricing ranges from $79 for the Basic plan to $497 for the Enterprise plan. Most plans have unlimited emails, and the Enterprise plan includes email consultations and a personal account representative.
The subscription-based service is great for affiliates because they get recurring commissions on every customer they refer, for as long as that customer remains with Ontraport. For example, making a referral of one Enterprise customer would result in commissions of around $124 per month.
Reasons To Promote Ontraport: This company offers more than just autoresponder software, so it could draw in a wider range of customers than simpler programmes. The commission rate is nice, too.
2. Mailerlite
Mailerlite has an easy-to-use drag-and-drop editing system, so email campaigns have a professional feel.
Mailerlite focuses on providing email marketing software. It has an easy-to-use drag-and-drop editing system, so email campaigns have a professional feel. Emails can be automated to include or exclude certain groups, and they can be personalised.
Mailerlite also provides pop-ups and landing pages to help grow marketing lists, as well as the ability to test and compare email campaigns so customers know what works best for their companies. Some features aren't available for the free plan, which is designed for companies with less than 1,000 subscribers.
Paid plans range from $10-50 per month. Customers can also purchase premium support for $100 per month and campaign design for $100 per month.
Reasons To Promote Mailerlite: Affiliates get recurring commissions on all referred customers who have a monthly subscription with Mailerlite.
3. Sendlane
Sendlane has a free 14-day trial that allows users to try out its Pro plan with full customer support.
Sendlane is built for people (and their companies) who are upgrading from basic email to automated email marketing. There's a drag-and-drop editor, which customers can use to create and send coupons, sales flyers, and newsletters.
This company offers a Growth plan that costs $79 per month and a Marketing Automation Pro plan for $125 per month. Sendlane has a free 14-day trial that allows users to try out its Pro plan with full customer support.
Sendlane can be integrated with existing websites.
Reasons To Promote Sendlane: The 30% recurring commission is great and the free trial could draw in more customers.
4. AWeber
AWeber has more than 700 email templates and a 30-day free trial.
One of the great features about AWeber is that it has more than 700 email templates. This company also provides templates for newsletters, a drag-and-drop editor for automated email campaigns, tagging so customers can target specific types of shoppers, and the ability to test and compare different marketing campaigns.
Pricing ranges from $19 per month for companies with less than 500 subscribers to $149 per month for those with more than 10,000 subscribers. AWeber has a 30-day free trial so that customers can get a feel for its effectiveness and how to use the software.
Like other autoresponder programmes, AWeber provides recurring commissions for referred customers. Every time they pay for a new month of service, affiliates get paid, too.
Reasons To Promote AWeber: The recurring commissions and 30% commission rate are great for affiliate marketers. The free trial is nice for customers, and it could be a marketing tool for affiliates, as well.
5. Sendinblue
Sendinblue's email autoresponder software is built for deliverability.
Sendinblue offers cloud-based digital marketing tools to growing companies all over the world. They manage email campaigns, send text messages, and save you time with automation. They can help you do it not just efficiently but also at an affordable price.
Their drag and drop email editor helps in creating professional-looking emails. They also have over 60 email autoresponder templates to choose from so it's not going to be a problem with you don't have graphic design skills. Sendinblue has dedicated infrastructure and resources that they use to make sure emails don't end up in spam folders and are successfully delivered to subscribers' inboxes.
Sendinblue's free email autoresponder is available for up to 300 emails a day. They offer 4 plans in total to choose from, starting from Free plan with up to 300 emails per day with unlimited contacts to Enterprise plan where you can get a quote depending on your company's needs – that is if it's not meet by their Lite and Premium plans.
Reasons To Promote Sendinblue: The high and recurring commissions and Free plan are the top-selling points for this company. The wide selection of free templates makes it enticing even for the lesser experienced user.
6. GetResponse
GetResponse offers two choices for affiliate commission payouts.
Besides autoresponder services, GetResponse marketing tools include landing pages, email marketing campaigns, funnels, and even the ability to host webinars. Plan prices range from $15 per month for the Basic plan to $1,199 per month for the Enterprise programme. Features vary depending on the plan the customer chooses. There's a free 30-day trial for most plans.
GetResponse stands out from other autoresponder affiliate programmes because it offers two choices for affiliates. In the Affiliate Bounty programmeme, affiliates get paid a one-time commission of $100 for every referral that signs up. With the Affiliate Recurring program, affiliates can earn 33% of the monthly payment for customers they refer, for as long as that customer remains with GetResponse.
Reasons To Promote GetResponse: The price range of the GetResponse plans shows a lot of potential for making money. It's also nice that affiliates can choose between two different commission structures.
7. Mailigen
Mailigen focuses on providing automated email responses that look and feel personal.
This company focuses on providing automated email responses that look and feel personal so that customers don't feel like they're talking to a robot. Features include the ability to send separate email messages to different target audiences, split testing, subscriber list management, and integration with social media accounts.
Plan prices range from $10-50 per month, and there's a free 30-day trial period.
Mailigen is straightforward when it comes to affiliate commissions. For every new referral that signs up with Mailigen, the referring affiliate gets a one-time $50 commission.
Reasons To Promote Mailigen: Besides the set commission for new accounts, Mailigen pays a $2 commission for every referral that joins using the free trial. This is one of just a few companies that pay for referrals that sign up for a free trial period.
8. ConvertKit
ConvertKit works to keep automated email solutions simple.
ConvertKit specialises in automated email responses that can be targeted to segmented subscriber lists. Triggers and actions can be simple, one-action responses. Customers can also build full email marketing funnels with a variety of different responses based on their subscriber's behavior. Other features include forms, landing pages, and help managing subscriber lists.
Plans range from $29 per month for up to 1,000 subscribers to $79 per month for 3,000-5,000 subscribers, and customers can request quotes if their subscriber list goes beyond 5,000 contacts.
There's also a discount for paying for a full year in advance, which equals around ten months of payments instead of 12. ConvertKit has a free 14-day trial for most plans.
Reasons To Promote ConvertKit: The recurring commissions and free trial period are the top-selling points of this company. The ability to keep things simple and visual is nice for customers, too.
9. Constant Contact
Constant Contact integrates well with Hootsuite, Facebook, and WordPress.
Constant Contact is a system for email automation and marketing that integrates will with platforms such as WordPress, Facebook, Shopify, and Hootsuite.
The email marketing automation feature allows customers to send immediate welcome emails to new subscribers, nurture leads through sales funnels, and send targeted emails to segmented subscriber lists. Customers can also grow email marketing lists using tools such as Facebook Lead Ads or sign-up forms.
Plan pricing is based both on size and on the features that customers want. Plans range from $20 per month to $335 per month. Prepayment on plans for six months or 12 months can save customers 15%.
Constant Contact has a free 60-day trial (the longest one I've seen so far for an autoresponder company). There's also a 100% money-back guarantee that lasts for 30 days.
Reasons To Promote Constant Contact: The long free trial period and money-back guarantee could help convert some shoppers into buyers.
10. Active Campaign
Active Campaign has a tiered commission structure.
Active Campaign features email marketing and marketing automation. This includes split testing, market segmentation for targeted messages, the ability to send newsletters, subscription forms, SMS messaging, and event tracking.
Customers can shop the website for the solutions they're looking for, such as automating messages, targeting their messages to specific audiences, or converting more customers. The plan prices range from $9 per month to $229 per month.
Like many other autoresponders, Active Campaign has pre-designed email templates and can support a full email marketing funnel. There's a 14-day free trial with limited features.
The affiliate commission structure is tiered. Affiliates earn 20% at the silver tier, 25% at the gold tier, and 30% at the platinum tier. Affiliates can reach the platinum tier when they bring in $500 of sales per month for three consecutive months or have $2,000 or more worth of active accounts.
Reasons To Promote Active Campaign: This company is a little less expensive than some similar programmes, so it could convert more shoppers. The tiered commission structure and recurring commissions are nice for affiliate marketers, too.
Affiliate Website Ideas
Now that you've read about the top 10 autoresponder affiliate programmes, what are you going to do to put these programmes to work for you? I have some ideas to share that you can use as springboards for your own niche market website ideas.
For starters, a niche website that promotes successful home-based crafting businesses could be truly helpful. Home-based businesses and crafting businesses both take a lot of time and since autoresponders could save that time, they could be valuable for this type of business owner. Small business loans, business insurance, and even office equipment could also be promoted here. You could also promote Etsy products on your site.
Another idea is to create a niche website for people who do business mostly on mobile devices. On a website like this, you could promote the best autoresponder affiliate programmes to use with a mobile device, as well as mobile banking and loan programmes, mobile games, and mobile productivity apps. You could also feature mobile devices and data plans themselves.
What about a website for creating successful fundraisers for nonprofit organisations? A website like this one could feature autoresponders that make it easy to send birthday and holiday greetings, newsletters with touching stories, and event reminders or invitations. You could also promote event planning software, office furniture and hardware, and outsourcing options for small nonprofit organisations here.
Boost Your Affiliate Earnings
These 10 affiliate programmes are just the beginning of what's possible. There are literally hundreds of ways to earn affiliate commissions with your website, including product reviews, top 10 lists, how-to guides, and more
But what about traffic and conversions? How do you make sure your affiliate links get clicked?
So… are you ready to have YOUR VERY OWN WordPress website built and launched in under 10 minutes?
It's easy at Wealthy Affiliate. Take a look at this video and you will find out exactly how to build a FREE Affiliate website on the Wealthy Affiliate platform, easily and quickly. This is where you can begin the process right NOW . . .
Wealthy Affiliate Training Video – Create a FREE Website
As you can see, it is simple and FREE to get started today.
Join Me. Join Our Community.
There is No obligation. No credit cards. It is Simple and FREE and can be done in 3 simple steps:
The decision to join is in your hands but I can honestly say that you will not regret it and you won't look back once you have joined. It's a total no brainer. Once you join, it really is as easy as 1-2-3 and you will have your website built and launched ready to learn, earn and grow.
Help Whenever You Need It
Once you join through the Wealthy Affiliate platform, you will be amazed at the support you have within the platform. It really is second to none. I can say with absolute certainty and from personal experience that this is the best training and mentorship platform for building a successful business online, hands down.
I look forward to welcoming you and to supporting your success!
Please feel free to leave any comments below.