As long as there are babies in this world, baby clothes will be a necessity and people will purchase them. In 2019 $47,479 million was spent on baby clothing worldwide and a whopping ($8,405 million) came solely from sales in the United States.
START EARNING $$$
The big difference between shopping for baby clothes now and in the past is where and how shopping occurs. It used to be that baby clothes were most often purchased in brick-and-mortar stores. Now that trend is shifting to online sales.
Online sales of baby clothes reached $3 billion in 2018. This reflects a growth rate of 13.5 percent over the past five years.
This is awesome news for affiliate marketers because there are a variety of baby clothes merchants who offer affiliate programmes. Below is a list of 10 baby clothes affiliate programmes, check them out and find some inspiration. How could you profit from these programmes within your affiliate niche?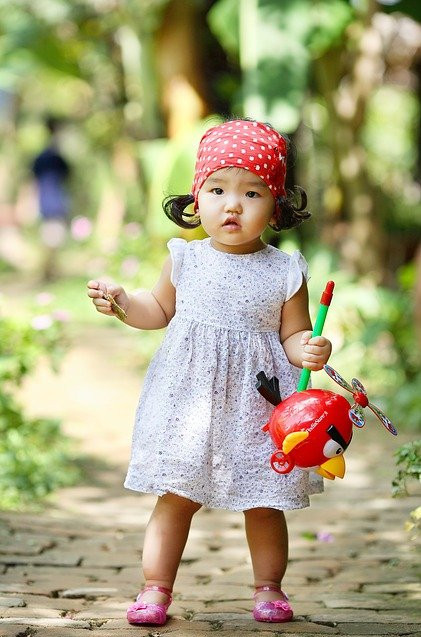 The best baby clothes affiliate programs show that baby clothes can be both cute and lucrative.
Baby Clothes Affiliate Programmes
1. Tea Collection
The Tea Collection is all about bringing the children of the world together through the things they wear. Designers visit different parts of the world and bring home new ideas to incorporate into baby clothes and children's clothing.
ShareASale run the Tea Collection affiliate programme. Sizes range from newborn to 12. Their clothing is sold in a few department stores, including Nordstrom, and children's boutiques.
Conversion rates are 8-10 %, and the average order size is more than $100. For affiliate marketers, the average earning-per-click is $70.
Reasons To Promote Tea Collection: The Tea Collection donates to the Global Fund for Children.
2. PatPat
These baby clothes are reasonably priced and make great gifts for baby showers.
ShareASale run the PatPat affiliate programme. This company focuses on baby wear, however, they have so much more to offer. The offer a selection of matching mom-and-kid outfits, clothing for older children, maternity clothes, clothes for women, and even a few home accessory items.
It's a good place to get discounted items, and you can see the discount amount online when you're looking at an item. Prices are very reasonable, so it's a great place for customers to stock up for events like baby showers.
Reasons To Promote PatPat: Affiliates can earn 5% commission even on coupon websites. The base commission for sales made directly from PatPat is 12%. If affiliates reach monthly sales of over $3,000, that rate could go up to 15%.
3. Finn + Emma
Affiliate marketers can feel good about promoting the products from Finn and Emma and still make a decent commission.
Finn and Emma use 100% organic materials for their baby clothes. The dyes are eco-friendly, so they won't harm baby skin. Besides baby and toddler clothing, Finn and Emma also sell baby gear, toys, and accessories such as play gyms, soft stroller toys, and wooden teethers.
ShareASale run the Finn and Emma affiliate programme. The average sale is around $90. As an affiliate, you will have access to fresh promotional material to help you bring in shoppers. Customers also have the option to join a membership area called the birdhouse, which gives them discounts, free shipping, and early access for viewing new collections.
Reasons To Promote Finn & Emma: They are an eco-friendly company with high average order values. Affiliate marketers can get the 'feel good factor' from promoting their products and still make a great commission.
4. Robeez
Robeez carries baby shoes, baby socks, and baby clothes.
Robeez carries baby shoes, socks, and clothing.
All three categories are unique in some way. The socks are gripper style to keep toddlers from slipping and falling, and they have elastic gathers at the ankle to help them stay on. The clothes are ultra-soft separates that can easily be mixed and matched to create new outfits.
The big product category is baby shoes. Some of them look like animals (think shark shoes or alligator shoes on an infant). Others are more traditional. Customers can shop for baby shoes in ten different categories, by size, or by color.
Reasons To Promote Robeez: High-quality baby shoes are rare, especially if they're the star of the show, but they're necessary, too. Robeez is unique because it focuses on baby shoes and socks.
5. Itty Bitty
Itty Bitty is all about a little bit of fashion for the littlest people in life.
Itty Bitty is all about a little bit of fashion for the littlest people in life. They sell dresses, dungarees, jackets, shoes, and other types of clothing. There are also fashion-statement strollers, baby bags, and high chairs.
Although the site has a section for celebrity moms, the prices actually seem reasonable for high-end items. While there are a few items for boys, most of the clothing seems geared toward baby girls.
Reasons To Promote Itty Bitty: The main reason is that the clothes are absolutely adorable. If your website attracts visitors who like to shop for babies, then there is a high chance they'll click through and make a purchase.
6. Little Me
Little Me collections are comfortable, snuggly, and safe that allows baby to freely play, sleep and thrive
Little Me offers innovative apparel, accessories, and products that nurture discover hood. Their products let little ones be little — whether they're napping, throwing cereal on the floor, or crawling through deliciously muddy grass. Their line doesn't use tweed, leather, or any other "grown-up" material, but instead focuses on fabrics like soft cotton, terrycloth, and velour.
ShareASale run the Little Me affiliate programme. As a Little Me affiliate, you will earn an 8% commission with 30 days cookie life. They will also be given access to product data feeds, newsletters, promotions, and coupons or deals.
Reasons To Promote Little Me: Little Me is one of America's premier newborn and infant clothing collections known for its quality, value, safety, and comfort.
7. art & eden
art & eden offers an affordable selection of organic cotton clothing for kids and babies
art & eden offers remarkable children's clothing that is sustainably made using organic cotton and low impact dyes. Their products are all eco-friendly and ethical. Their products are sold through major retailers like Nordstrom.
ShareASale run the art & eden affiliate programme. As an affiliate, you will earn 5% commission on every sale. They have a very high repeat customer rate with an average order value of $90.
Reasons To Promote art & eden: art & eden is a sustainable and unconventional company. A portion of every purchase made goes towards their giveback initiative in Central America and New Jersey.
8. PK Beans
PK Beans strongly believe that the experience of play lays the foundation for a happy life
PK Beans is founded by Traci Costa and her husband. It's a lifestyle brand that designs clothing for children including infants to size 10, with their development in mind. They create clothing that allowed children to play freely while being comfortable, durable, and stylish at the same time.
CJ Affiliate run the PK Beans affiliate programme. A baseline 8% Commission on all referred sales are given to affiliates. The cookie life is set at 30 days. As an affiliate, you will have access to marketing tools like banners, product links, and promo codes. A dedicated affiliate team will be provided as well as affiliate newsletters to keep them updated with all the new offers, tips and tricks, and PK Beans campaigns.
Reasons To Promote PK Beans: PK Beans give affiliates access to premium offers which are exclusively for the affiliate channel. This includes bonuses or increased commission for top-performing partners.
9. Paper Cape
Paper Cape thinks that the sustainable approach to fashion is to make garments that are made to last
Paper Cape is founded by a mother of three in San Francisco, they provide modern baby and kids apparel. They believe that children's clothing can be super soft and comfortable while still looking crisp and put-together. Their products are heirloom-quality clothing in classic styles that meet the needs of today's parents.
ShareASale run the Paper Cape affiliate programme. As an affiliate, you will earn 20% commission on purchases made within a 90-day window.
Reasons To Promote Paper Cape: Paper Cape apparel is made from the finest quality cotton that will last hundreds of washes, truly an heirloom-quality without looking like hand-me-downs.
10. Kissy Kissy
Kissy Kissy is carried at notable retailers like Neiman Marcus, Saks Fifth Avenue, Bergdorf Goodman, and Bloomingdale's
Kissy Kissy is run by its owner Roxana Castillo, a proud grandmother who loves doting on her grandchildren. They use only premium Peruvian Pima cotton to create clothes that are soft, bright, and durable enough to handle every adventure. Their collection is sold in specialty boutiques and other major department stores throughout the United States, Great Britain, Europe, Russia, Australia, Japan, Hong Kong, South Korea, Mexico, the Middle East, and Central and South America.
ShareASale run the Kissy Kissy affiliate marketing programme. As an affiliate, you will earn a commission of 8% for every sale of baby clothing made from a luxuriously comfortable fabric with the highest quality fibers. Their average order value is $120 and cookie life is set at 30 days. They will be given access to product data feeds.
Promote Kissy Kissy: Kissy Kissy carries an award-winning collection of baby clothing. They have a wide array of new styles for every season. They have been earning rave reviews from customers and retailers over the years.
Affiliate Website Ideas
These top 10 baby clothes affiliate programs should have really got you going gaga with inspiration and ideas to capatilse for your niche baby website. The possibilities are infinite.
You might choose to focus on eco-friendly living for families. While promoting organic baby clothing, you could branch out into meal kit delivery services, eco-friendly family vacations, and green kitchenware.
Taking a completely different focus, your niche site could focus on preventing podiatry disorders? That would be an ideal place to promote baby shoes like those sold through Robeez or Itty Bitty. You then have the possibility of expanding further and promoting shoes for adults, specialty insoles, pedicure kits, and natural skin products for the feet.
Another highly lucrative niche marketing opportunity could be to promote gifts that grandparents can give to their little darlings. This could take the form of reviews or lists of inspiring gift ideas for special events. Baby clothes could claim a place here, but so could children's books, electronic devices for kids, and even retro toys.
Boost Your Affiliate Earnings
These 10 affiliate programs are just the beginning of what's possible. There are literally hundreds of ways to earn affiliate commissions with your website, including product reviews, top 10 lists, how-to guides, and more.
But what about traffic and conversions? How do you make sure your affiliate links get clicked?
So… are you ready to have YOUR VERY OWN WordPress website built and launched in under 10 minutes?
It's easy at Wealthy Affiliate. Take a look at this video and you will find out exactly how to build a FREE Affiliate website on the Wealthy Affiliate platform, easily and quickly. This is where you can begin the process right NOW . . .
Wealthy Affiliate Training Video – Create a FREE Website
As you can see, it is simple and FREE to get started today.
Join Me. Join Our Community.
There is No obligation. No credit cards. It is Simple and FREE and can be done in 3 simple steps:
The decision to join is in your hands but I can honestly say that you will not regret it and you won't look back once you have joined. It's a total no brainer. Once you join, it really is as easy as 1-2-3 and you will have your website built and launched ready to learn, earn and grow.
Help Whenever You Need It
Once you join through the Wealthy Affiliate platform, you will be amazed at the support you have within the platform. It really is second to none. I can say with absolute certainty and from personal experience that this is the best training and mentorship platform for building a successful business online, hands down.
I look forward to welcoming you and to supporting your success!
Please feel free to leave any comments below.