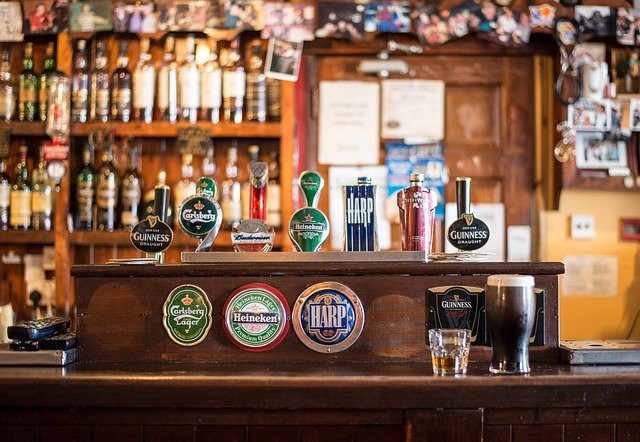 When you think about beer, you might think of baseball games, tailgating, and hanging out with friends. With the ever-increasing popularity of craft brews, there is always a new beer or brewery to try out. Along with the beer itself, there are lots of products and accessories to make your drinking experience more enjoyable. This can include everything from bottle openers, coolers, homebrew kits to kegerators, and home bar equipment. Check out these fab beer affiliate programmes.
See how the pros are cashing in with simple affiliate websites using my recommended affiliate training.
Includes, live help, tech support, and step by step lessons!
PS. Don't forget about our wine affiliate programme list, plus wine clubs too.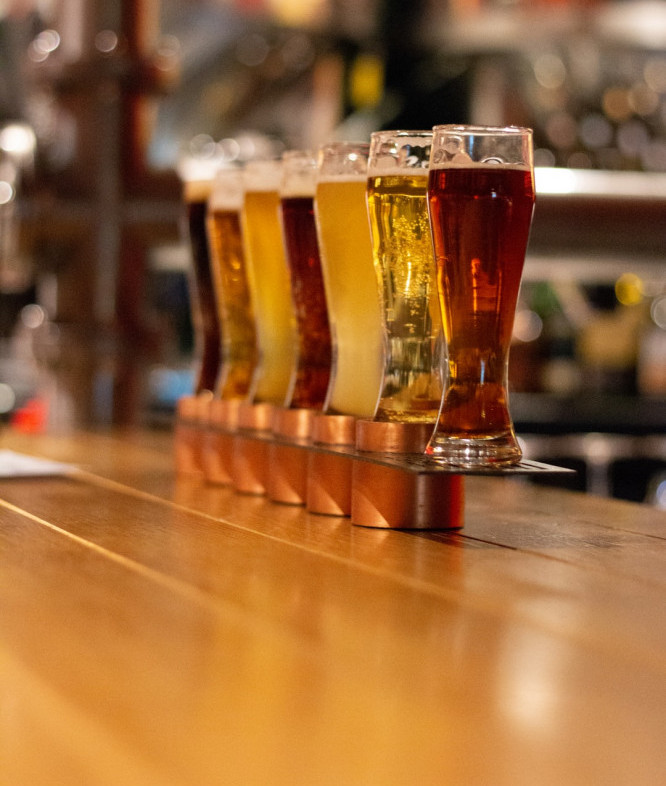 Beer Affiliate Programmes
Micro Matic
Micro Matic provides high quality, affordable beer dispensing solutions
Micro Matic is the industry leader in keg beer equipment and beer, wine, water, and cocktail dispensing solutions. They offer high quality, reliable systems that are cost-effective. Their beer products include tapping equipment, home kegerators, commercial refrigerators, bar equipment, and more.
Their affiliate programme is managed in-house. Micro Matic has an average sale of around $150. Affiliates have access to professionally designed banner ads, buttons, customisable text links, advanced tracking tools, and their product data feeds.
Reasons To Promote Micro Matic: Keg equipment industry leader, high-quality marketing materials and two commission rates for affiliates to profit from.
Take Note: Affiliates earn 10% commissions on all sales except on their pre-made kegerator units that earn a flat $25 commission.
Infinity Beer Pong
Infinity Beer Pong creates unique, customisable glowing beer pong tables
Infinity Beer Pong started out as a DIY project that leads to a successful Kickstarter campaign to fund the manufacturing of steel frame glowing beer pong tables. Available features include music sensors, multi-color LED lights, steel frame construction, infinity mirrors, and customized graphics. They have been a feature in The Washington Post, Buzzfeed, BroBible, and Complex.
Their average order value is $650 with available customisation upgrades of $200-$350. Infinity Beer Pong has partnered with ShareASale to run their affiliate programme. They provide their affiliates with media kits, customised logos, banners, text links, and coupon codes.
Reasons To Promote Infinity Beer Pong: Unique beer pong product, eye-catching promotional materials and extremely high order sizes for affiliates to benefit from.
Bonus: Affiliates earn a very generous $50 minimum commission per sale along with incentive bonuses.
BrewDemon
BrewDemon offers affordable, top-notch homebrew beer kits, equipment, and supplies
BrewDemon has gained the respect of the homebrewing community for their easy to use, affordable homebrew starter kits. Their kits include the finest ingredients and high quality equipment to help you brew amazing tasting beer at home. They offer a wide selection of beer styles and recipes to choose from along with hard cider kits.
They use AvantLink to run their affiliate programme. BrewDemon gives their affiliates access to frequently updated marketing materials and state of the art reporting tools. Affiliates can also reach out to their affiliate management team for additional content, custom creatives, landing pages, and marketing suggestions.
Reasons To Promote BrewDemon: Easy to use homebrewing kits, regularly update creatives, increased commissions and bonuses available for affiliates.
Bonus: Affiliates can earn up to 12% commissions for every sale they refer to their site.
Craft Beer Club
Craft Beer Club is the top beer of the month club for exceptional craft beer
Craft Beer Club helps beer fans discover the best beers from all around the country. Each month they send out 12 beers from the finest microbreweries. Their monthly club includes free shipping and up to 3 bonus gifts in your first shipment.
Their affiliate programme is powered by ShareASale. Craft Beer Club has an average order value of $190 with a 7% conversion rate. They provide their affiliates with lots of marketing tips, affiliate tools, and incentive programs to help you succeed with their programme.
Reasons To Promote Craft Beer Club: Try out 12 new beers each month, free shipping and a very high conversion rate for affiliates to profit from.
Take Note: Affiliates can also sign up with Pepperjam, but they offer a much lower 1% commission rate.
BottleKeeper
BottleKeeper is a stainless steel bottle that keeps your beer colder longer and protected from breakage
BottleKeeper was created by two cousins looking for a better beer solution to warm beer and broken glass bottles. Their all-in-one bottle container protects your beer from breakage, keeps it colder longer, has a cap that seals the inner beer bottle, and even a bottle opener. They offer a lifetime warranty, 100% money-back guarantee, fast shipping, and free shipping on all orders over $50.
Their affiliate programme is managed by ShareASale. BottleKeeper has an average order of over $55. Affiliates can find all the promotional materials and tracking tools they need to create and optimise their marketing campaigns.
Reasons To Promote BottleKeeper: All in one beer solution, highly engaged following and generous commission rates for affiliates to profit from.
Bonus: Their highly engaged following has to lead to them fulfilling hundreds of thousands of orders each year.
BroBasket
BroBasket sells alcohol-themed gifts and gift baskets created for the important men in your life
BroBasket offers more guy-friendly alternatives to sending flowers with their alcohol themed gift baskets. Their beer baskets include craft, IPA, sampler, tailgate, and beer tasting kits. They can also customise and engrave their gifts to help you create a personalised gift basket.
Affiliates can sign up for the BroBasket affiliate programme with ShareASale or Refersion. Their average sale is around $100. Both programmes provide affiliates with banner ads, text links, promotions, and advanced reporting tools.
Reasons To Promote BroBasket: Awesome gift baskets, two affiliate programmes, easy to use affiliate tools.
Bonus: Affiliates can capitalise on promoting the premier gifts for guys' website.
Brooklyn Brew Shop
Brooklyn Brew Shop sells easy to use, compact beer making kits with real ingredients not extracts
Brooklyn Brew Shop offers easy to use homebrew kits that help people make great tasting beer. Their kits use the same premium ingredients used by the best craft brewers in the world. They also offer mixes to use with their kits, brewing accessories, and gift bundles.
Their affiliate programme is hosted on ShareASale. Brooklyn Brew Shop is regularly featured on top media outlets such as Forbes, Real Simple, The View, Food & Wine Magazine, and The New York Times. Affiliates can take advantage of their brand recognition with their eye-catching banner ads, text links, and promotional content.
Reasons To Promote Brooklyn Brew Shop: Highly rated beer making kits, real ingredients for better tasting beer and new food kit brand for affiliates to promote.
Bonus: Affiliates can also promote their new line of DIY food kits called FarmSteady.
Adventures in Homebrewing
Adventures in Homebrewing is a paradise for homebrewers, offering plenty of information and products to choose from.
Adventures in Homebrewing is a family-owned company that specialises in homebrewing. Their site offers a broad selection of equipment for customers of all experience levels. They also provide information and guides on key topics, including how to brew and how to keg.
The combination of equipment and information makes Adventures in Homebrewing a powerful resource for many different websites. There are around 5,000 items for customers to choose from, along with a sale section that offers the chance to find discounted items. Shipping is free for orders of $55 or above.
Reasons To Promote Adventures in Homebrewing: The homebrewing emphasis will make this company appealing to many. A 7.5% commission rate isn't too bad either, especially as some homebrewing equipment is expensive.
Bottle Breacher
Bottle Breacher handcrafts unique bottle openers from 50 caliber bullets
Bottle Breacher is a veteran-owned and operated bottle opener company. Their handcrafted 50 caliber bullet bottle openers make great holiday, birthday, and groomsmen gifts. They were featured on SharkTank and have a partnership deal with Mark Cuban and Kevin O'Leary.
They use Pepperjam to manage their affiliate programme. Bottle Breacher provides their affiliates with a great selection of coupons, banner ads, text links, custom ads, and suggested keywords. Their responsive affiliate management team is available to answer any questions and offer suggestions on how to optimise your marketing campaigns.
Reasons To Promote Bottle Breacher: Great beer gift idea, Veteran owned and made in the USA.
Bonus: Their bottle openers are professionally polished to provide their customers with the highest quality gifts that will maintain their finish for years to come.
Beer of the Month Club
Beer of the Month Club's Design Your Own Club program allows you to choose the products, send whatever you want to send, whenever you want to send it.
Since 1994, Beer of the Month Club is one of the largest clubs in the country. They are consistent at delivering a wide variety of limited production and high-quality products that all start with their selection process. Today, they are #1 in the country, and now offering five additional popular clubs.
Beer of the Month Club affiliate programme is managed by Commission Junction. Affiliates earn up to $12 commission for every membership (90 return days). They will also have access to banner ads and text links that you can use to promote their site, these are compelling creative that converts click to sales.
Reasons To Promote Beer of the Month Club: Leading beer clubs in the country, years in the business and flexible memberships available.
Bonus: Beer of the Month Club's product quality and selection is simply unparalleled. Their outstanding product information and unique gourmet focus also set them apart.
Affiliate Website Ideas
Now that you've read about 10 great beer affiliate programmes, it's time to decide what niche you want to target. Kegerators are an excellent niche to target for their high ticket values. Micro Matic offers affordable, reliable beer dispensing solutions. Affiliates earn a 10% commission and $25 on pre-made kegerators.
Homebrew beer kits are another great idea. BrewDemon offers high quality, easy to use homebrewing kits, ingredients, and supplies. They offer an 8% commission rate on all sales.
Beer clubs are a great way to try out new beers every month. Craft Beer Club sends out 12 of the best beers from microbreweries all around the US. Affiliates receive a generous 10% commission rate.
Boost Your Affiliate Earnings
These 10 affiliate programmes are just the beginning of what's possible. There are literally hundreds of ways to earn affiliate commissions with your website, including product reviews, top 10 lists, how-to guides, and more
But what about traffic and conversions? How do you make sure your affiliate links get clicked?
So… are you ready to have YOUR VERY OWN WordPress website built and launched in under 10 minutes?
It's easy at Wealthy Affiliate. Take a look at this video and you will find out exactly how to build a FREE Affiliate website on the Wealthy Affiliate platform, easily and quickly. This is where you can begin the process right NOW . . .
Wealthy Affiliate Training Video – Create a FREE Website
As you can see, it is simple and FREE to get started today.
Join Me. Join Our Community.
There is No obligation. No credit cards. It is Simple and FREE and can be done in 3 simple steps:
The decision to join is in your hands but I can honestly say that you will not regret it and you won't look back once you have joined. It's a total no brainer. Once you join, it really is as easy as 1-2-3 and you will have your website built and launched ready to learn, earn and grow.
Help Whenever You Need It
Once you join through the Wealthy Affiliate platform, you will be amazed at the support you have within the platform. It really is second to none. I can say with absolute certainty and from personal experience that this is the best training and mentorship platform for building a successful business online, hands down.
I look forward to welcoming you and to supporting your success!
Please feel free to leave any comments below.