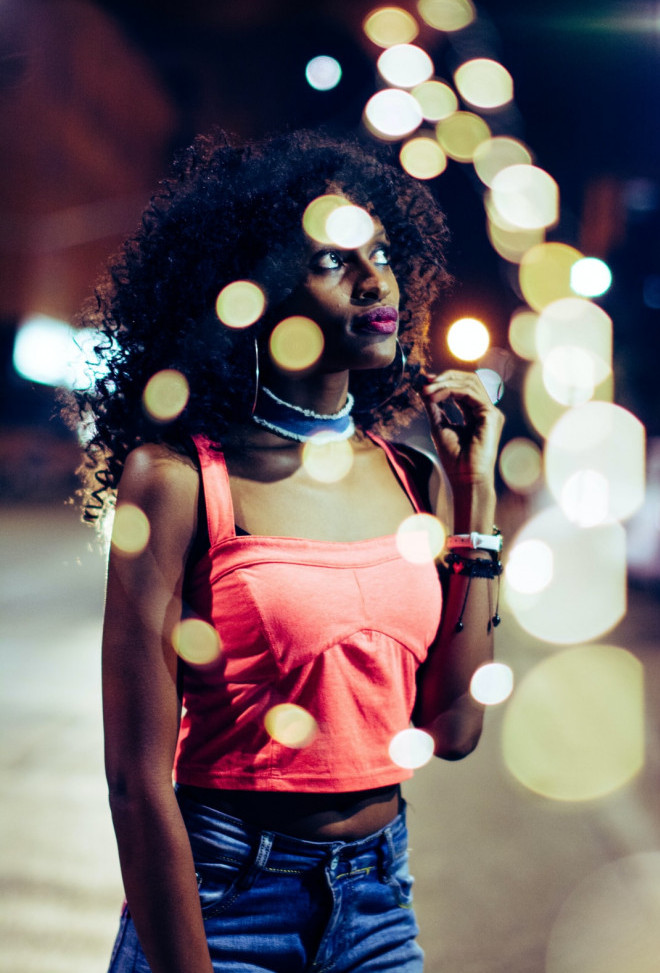 Black hair care products are specially formulated to treat curly or textured hair. Most hair care products only treat straight hair. Black hair tends to dry out easily and prove to damage especially if it's over-processed. Finding hair products designed for black hair can help seal in moisture and make your hair shiny and less frizzy.
See how the pros are cashing in with simple affiliate websites using my recommended affiliate training.
Includes, live help, tech support, and step by step lessons!
There are also people who choose to wear their hair naturally without any chemicals or products like relaxers, texturisers, or chemical straighteners. Here are 10 great black hair care affiliate programs no matter how you choose to style your hair!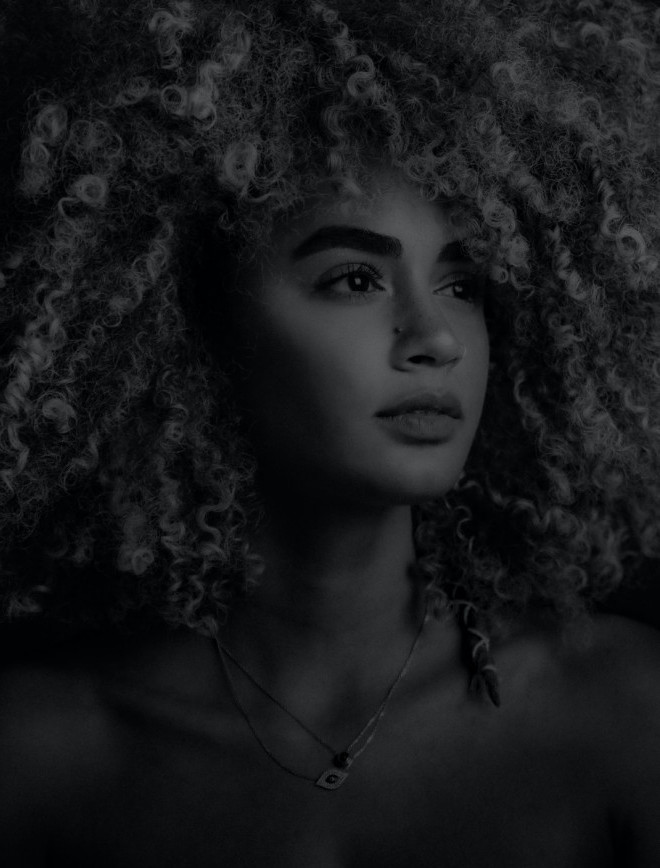 Black hair care products and procedures can differ wildly from other hair types
Black Hair Affiliate Programmes
Urban Hydration
Urban Hydration develops natural, plant-based hair and body products
Urban Hydration was started by a husband and wife team who wanted to share their natural hair and body products with their friends and family and are now sold in over 7,000 stores across the US. Their products are made with healthy ingredients like Coconut Oil, Vitamin A, Vitamin E, and 100% natural fruit extracts. They are also committed to giving back and donate one gallon of water for every product sold.
They use Refersion to run their affiliate programme. Urban Hydration provides their affiliates with unique links to share on their website, blog, and social media pages. Affiliates can also sign up for their private brand ambassador Facebook community to get inspired by and learn from their fellow affiliates.
Reasons To Promote Urban Hydration: Vitamin based hair care solutions, generous commission rate and review bonuses.
Bonus: Affiliates can also earn $5 just for writing a review about their products.
RevAir REVeler
RevAir REVeler developed the first reverse air hairdryer in the world
RevAir REVeler is a patented reverse air dryer that effortlessly dries hair. It effortlessly straightens your hair without causing damage, reduces drying time, and creates a sleek, frizz-free finish. Their dryer is customisable to suit all hair types including coily hair and doesn't cause permanent coil reversal.
They have an average order value of $380+. RevAir REVeler gives their affiliates access to regularly updated banner ads, text links, discount codes and real-time tracking tools. Affiliates can also promote their free shipping in the US and flexible payment options.
Reasons To Promote RevAir REVeler: Unique hair care product, very high average order size and frequently updated creatives.
Bonus: Along with their generous commission rate, they also run limited-time commission incentives.
Kriya Botanicals
Kriya Botanicals promotes healthy living through their natural hair and spa products
Kriya Botanicals is an organic, natural hair, and spa care company. Their products are made with natural flowers, herbs, barks, and roots that promote hydration and hair growth. Since their products are free from harsh chemicals they are safe to use on natural and relaxed hair.
They've teamed up with Refersion to oversee their affiliate programme. Kriya Botanicals programme benefits include professionally designed banners, text links, detailed reporting tools, and discount codes to share with your viewers. They keep their affiliates up to date about the latest specials and sales to help them increase their commission rates.
Reasons To Promote Kriya Botanicals: Botanically based natural hair products, safe for natural and relaxed hair types and generous commission rates for affiliates to profit from.
Bouns: Affiliates can also promote the fact that most of their products are concentrated so can dilute them to your liking and save money by making them last longer.
EVOLVh
EVOLVh is an award-winning high-performance natural hair care line
EVOLVh is a pioneer in the natural hair care industry. Their 100% natural products provide the perfect combination of non-toxic ingredients and incredible performance. They use phytoblend technology to supply the hair with amino acids that repair and rejuvenate to reveal healthy, shiny hair.
Affiliates can sign up for the EVOLVh affiliate programme with Refersion. They supply their affiliates with captivating banners, promotional content, and text links. Their dedicated affiliate management team also keeps their affiliates up to date on the latest affiliate only promotions, offers, and product sneak peeks.
Reasons To Promote EVOLVh: 100% natural rejuvenating hair care, award-winning hair care company, and exclusive affiliate only offers.
Bonus: Their hair care products are effective on all hair types, keratin safe, and extend the life of your hair color treatments.
Hergivenhair
Hergivenhair sells 100% virgin natural human hair extensions
Hergivenhair is a hair product line of high-quality hair extensions that blend with natural hair textures. Their products include clip-ins, weaves, bulk hair for crochets, and a variety of wigs. They offer curly, kinky, kinky blowout, and coily hair texture to help you match your hair type.
Their affiliate programme is currently open to licensed natural hair stylists. Hergivenhair has an average order size of $260. Affiliates receive a sample to try their products out for themselves, special guest passes to upcoming events, and exclusive coupon codes to share with their clients and followers.
Reasons To Promote Hergivenhair: Natural hair extensions, high average order size and a year-long cookie life.
Bonus: They also select review pictures from their affiliates to add to their Instagram account and they will recommend people who need hair services in your surrounding area to you.
PuffCuff
PuffCuff offers a safer hair styling solution than banana clips and elastic hair bands
PuffCuff is a breakthrough styling product for curly and wavy hair. Their durable clamp allows you to create amazing hairstyles without damaging your hair. They are one of the top must-have curly hair accessories and have been featured in Marie Claire, Allure, The Glow UP, and HuffPost.
Their affiliate programme is managed in-house. PuffCuff provides their affiliates with unique tracking codes, marketing tips, and monthly earnings reports. Affiliates can share their exclusive 15% discount code with their followers to help increase conversion rates.
Reasons To Promote PuffCuff: Unique natural hair styling product, doesn't damage hair and affiliate only promotional codes.
Bonus: Their programme is open to people who own a PuffCuff prior to applying and have at least 1,000 social media followers.
Natural Girls Rock
Natural Girls Rock is a brand and movement that helps women feel proud of their natural hair
Natural Girls Rock supports and encourages women to rock their natural hair. They offer natural hair and skin products as well as fashion apparel and accessories to help women feel proud of who they are inside and out. They also offer an online community that empowers their members to be their best selves.
They use Leaddyno to run their affiliate programme. Natural Girls Rock makes it easy to share your referral links with their social link shortcuts. Affiliates can also share their affiliate code directly with their friends.
Reasons To Promote Natural Girls Rock: Fashion brand and movement, natural beauty products and easy to use affiliate tools.
Bonus: They've also created helpful instructions and marketing templates to help you promote.
NaturallyCurly
NaturallyCurly is a trusted beauty thought leader for women with textured hair
NaturallyCurly is the largest textured hair eCommerce platform. Their wide selection of high-quality hair care products helps people love and care for their curly hair. They are also a trusted source for curly hair beauty content.
They have teamed up with ShareASale to oversee their affiliate programme. NaturallyCurly provides their affiliates with a great selection of banner ads, text links, promotional content, and access to their product data feeds. Affiliates can track leads, conversions, sales, and commissions in real-time on their easy to use affiliate dashboard.
Reasons To Promote NaturallyCurly: Biggest natural hair eCommerce website, inspires millions of women and special deals and promotions.
Bonus: They have also created exclusive deals and discounts for affiliates to share with their viewers.
Antidote Street
Antidote Street is on a mission to help customers choose the best routine and products that work for their hair texture
Antidote Street is a leading online store that offers the world's best products for afro, curly, and multi-textured hair. They are passionate about changing the status quo in the underserved black hair industry. They have over 100 products and continuously growing, and have served customers across the UK, Europe, the Middle East, and other parts of the world.
Antidote Street affiliates receive a 5% commission with a 30-day cookie period. They will be given access to a dashboard that will let them see their commissions roll in. Unique links will be provided which you can simply share on Facebook, Twitter, blog, website, and or email signature. They also offer free delivery on purchases that is over £40.
Reasons To Promote Antidote Street: Excellent product range, stockist of the world's best brands and great track record for repeat sales.
Bonus: Antidote Street carries brands dedicated to afro and other multitextured hair types plus hair consultation that you can easily book from their website.
Curly Heaven
Curly Heaven provides a variety of textures and products everyone will love
Curly Heaven offers proudly only premium quality 100% Remy human hair – the highest quality hair on the market, at very affordable and competitive prices. Their hair is lightweight, soft, and bouncy with blending capabilities that are amazing for styling to add fullness and length. They offer wavy curls, sparely curls, kinky curls, coily curls, and tight and loose curls.
Curly Heaven's affiliate programme is run by Refesion. Affiliates will receive $10 on every full set sold. They will also be given access to a personal dashboard, where they can track commissions in real-time. Affiliates will also be given an opportunity to be featured on Curly Heaven Hair social media platforms such as Instagram, Facebook, YouTube, and Pinterest.
Reasons To Promote Curly Heaven: 100% Remy human hair, high quality curly clip-in extensions and global shipping.
Bonus: Curly Heaven understands that curly women come in all ethnicity and curls come in all shapes, sizes, and patterns – that's why they offer a wide selection of curly hair extensions.
Affiliate Website Ideas
Now that you've read about these 10 great black hair care affiliate programmes, you should start thinking about what niche you want to target. You could focus on organic natural hair products. Kriya Botanicals develops organic, chemical-free hair products that are safe on relaxed and natural hair. Affiliates receive 15% commissions on all sales.
Also in this niche, RevAir REVeler is a patented reverse air dryer that straightens your hair into a frizz-free finish. They offer a 7% commission rate with an average order size of $380.
You could also promote black hair care subscription box services that lets you try out new hair products each month. RevAir REVeler is also a product that is clearly making sales for its affiliates, so is not a bad choice either!
One more niche site idea could be a hairstyle website for kids. I've seen a lot of fun hairstyles just randomly around town, and I think it could be a good resource for parents. Better yet, what about a hairstyle website for fathers? Getting dads engaged with their daughters would be a great way to make money online by promoting hair care products and hair accessories.
Boost Your Affiliate Earnings
These 10 affiliate programmes are just the beginning of what's possible. There are literally hundreds of ways to earn affiliate commissions with your website, including product reviews, top 10 lists, how-to guides, and more.
But what about traffic and conversions? How do you make sure your affiliate links get clicked?
So… are you ready to have YOUR VERY OWN WordPress website built and launched in under 10 minutes?
It's easy at Wealthy Affiliate. Take a look at this video and you will find out exactly how to build a FREE Affiliate website on the Wealthy Affiliate platform, easily and quickly. This is where you can begin the process right NOW . . .
Wealthy Affiliate Training Video – Create a FREE Website
As you can see, it is simple and FREE to get started today.
Join Me. Join Our Community.
There is No obligation. No credit cards. It is Simple and FREE and can be done in 3 simple steps:
The decision to join is in your hands but I can honestly say that you will not regret it and you won't look back once you have joined. It's a total no brainer. Once you join, it really is as easy as 1-2-3 and you will have your website built and launched ready to learn, earn and grow.
Help Whenever You Need It
Once you join through the Wealthy Affiliate platform, you will be amazed at the support you have within the platform. It really is second to none. I can say with absolute certainty and from personal experience that this is the best training and mentorship platform for building a successful business online, hands down.
I look forward to welcoming you and to supporting your success!
Please feel free to leave any comments below.