Reading a book is a great way to pass the time, learn a new skill, or spend quality time with your children during story time. Digital technology has made it easier than ever to access new books.
Now you can download or stream ebooks or even audiobooks with just one click to start exploring new worlds right away. Here are 10 great book affiliate programmes that will fit into a variety of niche websites, and these online course affiliate programmes could match up as well.
See how the pros are cashing in with simple affiliate websites using my recommended affiliate training.
Includes, live help, tech support, and step by step lessons!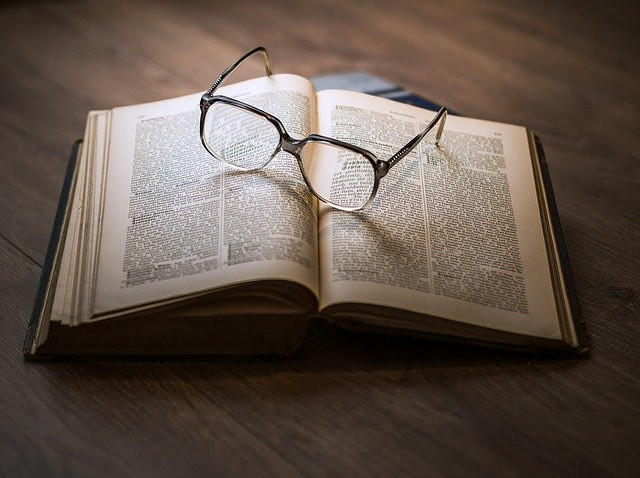 Book Affiliate Programmes
eBooks.com
eBooks.com is a leading digital bookstore with the widest range of contemporary ebooks from over 4,000 publishers. Their catalog includes over 1. million professionally published ebooks across thousands of categories. They sell ebooks directly to millions of customers all around the world.
They use Commission Junction to run their affiliate programme. eBooks.com provides their affiliates with a great selection of banner ads, dynamic links, product links, and real-time tracking tools. Affiliates also receive frequent newsletters and optimisation tips and tricks.
Reasons To Promote eBooks.com: Popular ebook retailer, performance incentives and lots of affiliate help on offer.
Bonus: Affiliates can earn up to 15% commissions based on their sales volume.
Bookroo
Bookroo is an affordable monthly children's book subscription service. It was created to help parents spend quality time with their kids and develop a love of reading. Customers can choose between three board books geared towards younger children or 2 picture books for kids ages 6 and up.
Their affiliate programme is hosted on ShareASale. Bookroo gives their affiliates access to text links, banner ads, and state of the art reporting tools. Affiliates can promote to parents or that it is a great gift idea for grandparents and other family members to send help kids fall in love with reading.
Reasons To Promote Bookroo: Children's book subscription box, great gift idea and great commission rates available for affiliates.
Bonus: They are committed to helping their affiliates succeed and are available to offer suggestions on how to get the most out of their programme.
Knetbooks
Knetbooks has helped students save over $48 million on textbooks with their inventory of over 6 million titles. They offer affordable textbook rentals with an easy renting process. They offer free shipping with no minimum purchase amount even on rental order returns.
Affiliates can sign up with Commission Junction or ShareASale. Knetbooks has created a library of high converting buttons, text links, logos, and banners. Affiliates can also utilise their product data feeds and intuitive API to integrate products on their website.
Reasons To Promote Knetbooks: Affordable textbook rentals, high conversion rates, low prices and free shipping
Bonus: Their conversion rates are very high due to their incredible selection and low pricing model.
AudiobooksNow
AudiobooksNow is an affordable and convenient way to stream or download audiobooks. They offer more than 80,000 audiobooks including thousands of free titles. Their club membership gives you access to even deeper discounts and exclusive offers.
They offer affiliate programmes on Pepperjam and ShareASale. AudiobooksNow provides their affiliates with optimised banners, text links, and access to their frequently updated data feeds with almost 100,000 products. Affiliates can also share exclusive discount codes with their viewers.
Reasons To Promote AudiobooksNow: Audiobook membership, huge discounts and regularly updated data feeds.
Both affiliate programmes offer the same great commission rate, however, Pepperjam offers a longer 30-day cookie life.
Chronicle Books
Chronicle Books is an independent publisher headquartered in San Francisco. They have published award-winning children's books, highly-reviewed cookbooks, DIY books, parenting guides, gift books, and much more. They are known for their bestselling Worst-Case Scenario handbooks and The Pregnancy Journal that has sold over 1 million copies.
Their affiliate programme is powered by Rakuten Marketing. Chronicle Books offers exclusive deals and competitive discounts to help affiliates increase their conversion rates. Affiliates can also utilise their great selection of buttons, text links, and banner ads to help them promote.
Reasons To Promote Chronicle Books: Award-winning publisher, exclusive affiliate discounts and tiered commission rates for affiliates to profit from.
Bonus: They offer a 6% base commission with increased commission up to 10% available based on sales volume.
Thriftbooks.com
Thriftbooks.com is the top online used books seller in the US. Their inventory includes more than 7 million books in a wide variety of categories including children's books, self-help, sci-fi, mystery, romance, and collectible books. They offer free shipping in 100% recycled packing on all US orders over $10.
They use FlexOffers to manage their affiliate programme. The Thriftbooks.com programme benefits include frequently updated coupons and advanced product data feeds. Affiliates can track their sales and commissions in real-time on their easy to use affiliate dashboard.
Reasons To Promote Thriftbooks.com: Largest online used bookseller, free shipping offers and performance incentives available for affiliates to benefit from.
Bonus: Affiliates can earn anywhere from 5% all the way up to 8% commissions based on their total sales amounts.
Biblio
Biblio is the largest international marketplace for used, out of print and rare books. They bring together more than 5,000 independent bookstores to offer over 100 million books. Customers can find great prices on used books, discover hard to find titles, and even save up to 90% on college textbooks.
They have teamed up with ShareASale to oversee their affiliate programme. Biblio provides their affiliates with professionally designed graphic links, text links, and exclusive coupons. Affiliates can also add direct search box links which allow their viewers to search for books without ever having to leave their website.
Reasons To Promote Biblio: Independent marketplace for used and rare books, over 100 million books and advanced marketing tools.
Bonus: They offer a 5% commission rate on all orders under $500 and $25 commissions for purchases over $500.
AbeBooks
AbeBooks is a trusted online book, collectibles, and fine art marketplace. They list new, used, and hard-to-find books from booksellers in over 50 countries. Their website's search functionally is optimised just for book lovers to help them find exactly what they are looking for.
Their affiliate programme is hosted on Impact Radius. AbeBooks gives their affiliates access to text links, tracking links, banner ads, and their API. Affiliates can share links to all AbeBooks domains from the same affiliate account.
Reasons To Promote AbeBooks: Trusted book eCommerce retailer, optimised search functionally and real-time access to their API.
Bonus: Affiliates earn 5% commissions on all individual items up to $500. If the item is worth more than $500, they still earn commission on the first $500.
Better World Books
Better World Books is an award-winning global used book online retailer. Their mission is the bring opportunity and literacy to people all around the world. For every used book they sell, they match it with a donation. So far they have raised over $28 million for libraries and donated more than 26.5 million books.
They use Commission Junction to run their affiliate programme. Better World Books has created a great selection of creatives and state of the art marketing tools. Affiliates can also promote their affordable pricing, excellent customer service, and free shipping even on international orders.
Reasons To Promote Better World Books: Award-winning book retailer, free shipping and increased commissions available for affiliates to profit from.
Bonus: Affiliates can earn performance incentives based on their sales volume.
BookPal
BookPal caters to the bulk book needs of nonprofits, corporations, government entities, and schools. Their excellent value and helpful customer service make it easy for bulk buyers to efficiently buy the right quantity at affordable prices. They are the bulk book provider to some of the top companies including Walmart, GE, and Boeing.
They have an average order size of $500. Affiliates can sign up for the BookPal affiliate programme with Rakuten Marketing. Their available marketing materials include optimized banner ads, text links, coupons and comprehensive reporting tools.
Reasons To Promote BookPal: Specialises in bulk book orders, above-average conversion rates, affiliates bonuses and content.
Bonus: They also run content and bonus opportunities to reward their affiliates for their hard work.
Affiliate Website Ideas
Now that you've have had a chance to check out these10 great book affiliate programmes, you should start thinking about what niche you want to target. You could focus on a specific ebook genre like sci-fi or romance novels for people wanting to start reading a new book right away. eBooks.com offers the largest range of contemporary ebooks online. Affiliates earn 8% base commissions with increased commissions of up to 15% available based on their sales volume.
Children's book subscription services is another great niche idea to help kids fall in love with reading. Bookroo is an affordable kid's book subscription box that helps parents spend quality time reading with their children. They offer a 10% commission rate.
You could also target college textbooks for students looking to find the best deals on course materials each semester. Knetbooks helps students save up to 85% with their textbook rentals. Affiliates receive 8% commissions with very high conversion rates.
Though you're currently monetising your site with affiliate programmes, the world of making money online is vast. The fact that you can write and publish content online means you could probably also make money publishing your own kindle book or selling your own course on Teachable or Udemy.
Boost Your Affiliate Earnings
These 10 affiliate programmes are just the beginning of what's possible. There are literally hundreds of ways to earn affiliate commissions with your website, including product reviews, top 10 lists, how-to guides, and more
But what about traffic and conversions? How do you make sure your affiliate links get clicked?
So… are you ready to have YOUR VERY OWN WordPress website built and launched in under 10 minutes?
It's easy at Wealthy Affiliate. Take a look at this video and you will find out exactly how to build a FREE Affiliate website on the Wealthy Affiliate platform, easily and quickly. This is where you can begin the process right NOW . . .
Wealthy Affiliate Training Video – Create a FREE Website
As you can see, it is simple and FREE to get started today.
Join Me. Join Our Community.
There is No obligation. No credit cards. It is Simple and FREE and can be done in 3 simple steps:
The decision to join is in your hands but I can honestly say that you will not regret it and you won't look back once you have joined. It's a total no brainer. Once you join, it really is as easy as 1-2-3 and you will have your website built and launched ready to learn, earn and grow.
Help Whenever You Need It
Once you join through the Wealthy Affiliate platform, you will be amazed at the support you have within the platform. It really is second to none. I can say with absolute certainty and from personal experience that this is the best training and mentorship platform for building a successful business online, hands down.
I look forward to welcoming you and to supporting your success!
Please feel free to leave any comments below.