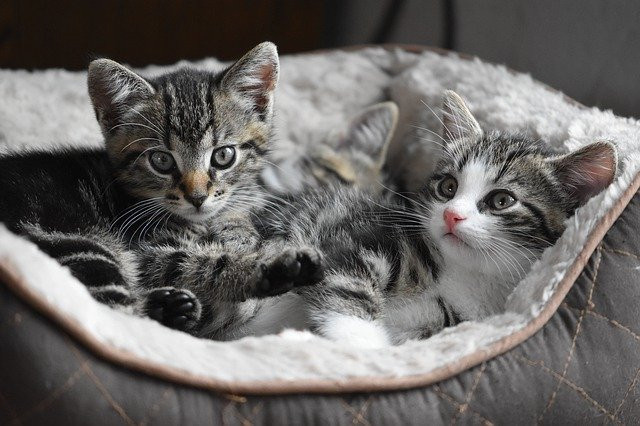 If you're a cat lover, like myself then you are probably already aware of the benefits of owning these fluffy little creatures. Apart from anything else, they are great for your health! Petting a cat can help release the neurotransmitters dopamine and serotonin, which are at least partially responsible for happy feelings. To add to this, you should also know that cat owners are less likely to die from heart attacks than people who have never owned one. Cats are good for our brains, too. How amazing is that!
So, how profitable are cats for your bank account?
If you're an affiliate marketer, you might just be in luck. Cat owners are special people and there is nothing more special to a cat owner that there furry friend. They will do pretty much anything to make sure there cats are healthy, happy and pampered. Many of the companies that provide these special services are more than happy to partner with affiliates who can promote there products.
Therefore, if you're anything like myself then you can make money from one of your passions; loving cats and sharing quality information about products that can benefit them and there owners. It's a win, win situation for everyone. If this sounds pretty awesome to you then keep reading to find out more about the top 10 cat affiliate programs and how you can put them to work for you.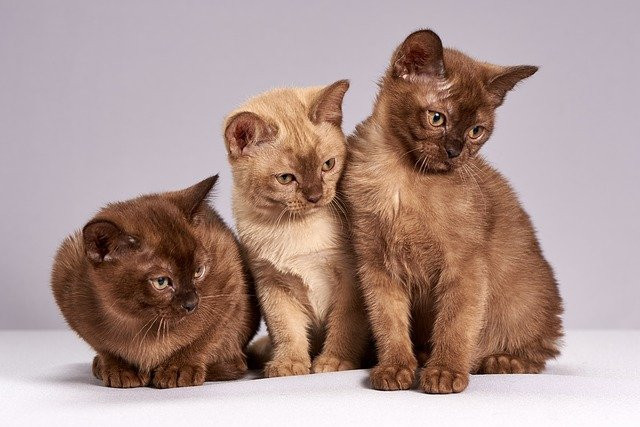 The best cat affiliate programs connect businesses, affiliates, and customers in a win-win-win situation.
Top Cat Affiliate Programs
1. Modern Cat
Modern Cat is a magazine with an affiliate programme.
Commission: 50%
Cookies: 30 days
Modern Cat is a magazine that deals with all things feline. Once you are approved as an affiliate, you will be able to access the affiliate center to retrieve banners and ads to use on your websites to promote the magazine. Affiliates make money when clicks through there links result in a subscription to Modern Cat.
Modern Cat Magazine deals with issues such as how to talk to your cat, how to photograph your cat, cats in general, and how to deal with aggressive cats. ShareASale administers the affiliate program for Modern Cat Magazine.
Reasons To Promote Modern Cat: One cool thing about this company is that affiliates can make personal purchases through there affiliate links and get commissions on those purchases which isn't usually the norm.
2. Two Crazy Cat Ladies
Even cats need a health boost now and then.
Commission: Unlisted
Cookies: Lifetime
Two Crazy Cat Ladies markets naturopathic treatments for feline friends. Products include formulas to help cat-owners rid there pets of fleas, urinary tract infections, worms, and stress. There are also support products, such as vitamin C and antioxidant enzyme supplements for cats.
Affiliates have the facility to make there own custom links to the products to promote them at Two Crazy Cat Ladies. In order to join the affiliate programme, you will have to fill out an application section detailing what you plan to do as the affiliate to promote the products.
Reasons To Promote Two Crazy Cat Ladies: This programme has cookies that have a lifetime duration. It'sf definitely very niche which is great for bloggers.
3. Pet Winery
Cats like treats and fine beverages as much as humans do.
Commission: 25%
Cookies: Unknown
Pet Winery is a company based on the premise that pets, like there human counterparts, should have healthy, fun treats and beverages every now and again. The products are made in the United States and are vitamin-enriched.
The website has information for both a cat bar and a dog bar, where pet owners can buy specialty drinks for there furry friends. There are four selections in the cat bar: Meow&Chandon;, Purrgundy & Meowsling, Cat-Tini, and Kit-Tea bags.
Reasons To Promote Pet Winery: The commission rate is high and the products are unique, which could draw in shoppers looking for specialty items.
4. Embrace Pet Insurance
Pet insurance covers issues such as diabetes, cancer, hyperthyroidism, and other diseases that cats can get as they age.
URL: Embrace Pet Insurance Affiliate Program
Commission: $36
Cookies: Unknown
Embrace Pet Insurance is quite simply health insurance for your pet. Options are available for both cats and dogs.
Cat insurance covers issues such as diabetes, cancer, hyperthyroidism, and other diseases that cats can get as they age. Breed-specific conditions can be covered, too. This insurance even covers up to $1,000 a year in dental work for cats.
The insurance provides 90% back on what customers pay to care for there cats. Embrace Pet Insurance is also available for kittens as well as for cats adopted from a shelter. A good selling point is that Embrace Pet Insurance won't drop the insurance no matter how old or sick the cat is.
Reasons To Promote Embrace Pet Insurance: Unlike some pet insurance companies, Embrace Pet Insurance covers the cost of veterinary exams. This could be a key selling point for customers who like to be proactive and deal with any issues before they occur.
5. PawZaar
Who doesn't like a cat-nap!
Commission: 10%
Cookies: 30 days
PawZaar provides jewelry and other such products that allow pet owners to show off just how much they adore there furry friends. It was launched in 2015, and caters for both cat lovers and dog lovers.
Under the cat section, jewelry pieces include pins, bracelets, charms, and necklaces. PawZaar also sells tee shirts, metal signs, car scent diffusers, cosmetic bags, and throw pillow covers. The products are very reasonably priced, with some pieces selling for as little as $3. Other pieces, such as the FUREVER YOURS bracelet trio set, are a good deal higher priced (this one was about $75).
Reasons To Promote PawZaar: The affordability and the uniqueness of the items on sale at PawZaar are key selling points.
6. Tabcat
Tabcat helps pet owners find there cats when the cats wander off.
URL: Tabcat Affiliate Program
Commission: 5% – 8%
Cookies: 30 days
Tabcat is a radio-based tracking system for cats. This system is attached to the cat's collar by a tag which weighs 6-grams. So, when the cat wanders off, its owners will receive the information they need to find them again. The tracker beeps, and the closer the owner gets to the cat, the louder the beep becomes. Tabcat maintains that this system is more accurate than GPS trackers.
This is a UK based company and the affiliate programme is run by WebGains. The device comes with two homing tags and a hand-held tracker. More than 10,000 Tabcat devices have been sold worldwide so far.
Reasons To Promote Tabcat: This funky device is really quite inexpensive, and this might just be a converting factor for some shoppers.
7. Young Again Pet Food
Good food can help your cats stay healthy.
Commission: 6%
Cookies: lifetime
The Young Again Pet Food company supplies food and treats for cats, dogs, ferrets, birds, and reptiles. It was the first company to introduce grain-free, 50% meat-protein cat food that contained less than 6% carbs. They have now introduced a version with less than 1% carbs. The cat food caters from kitten right through to mature cats.
Young again subscribes to the thought process that the right kind of food can actually be medicinal for cats. They maintain that cats can achieve a healthy weight within about 60 days of being on Young Again cat food, and symptoms of diseases like diabetes or irritable bowel syndrome can be diminished.
Reasons To Promote Young Again Pet Food: Affiliates are able to make commissions from repeat orders from customers they refer to the Young Again Pet Food website.
8. Vitality Science
Commission: 10%
Cookies: Unknown
Vitality Science carries a variety of holistic pet remedies. For cats, the formulas can help with ailments such as allergies, hairballs, bacterial infections, and cancer. They also market products to help bodily functions, including problems with breathing, the skin, the bladder, and digestion.
Vitality Science provides supplements to boost the immune systems of cats, deal with toxic poisoning, and heal quickly from injuries and trauma. The products can be a little pricey side costing up to $200 a bottle for some specialised treatments.
Reasons To Promote Vitality Science: High end prices make the 10% commission a nice little earner for affiliates.
9. One Fast Cat
Commission: up to 20%
Cookies: Unknown
Funny Fur might be geared towards the dog market but it does sell a wide variety of supplies for all pets and this includes a kitty-corner. Funny Fur markets items such as cat carriers, cat collars, cat furniture and beds, accessories, clothing for cats, toys, grooming, litter boxes, and food.
Funny Fur website also sells great gifts for cat lovers, such as cat-based home décor and picture frames at affordable prices. It sells quirky and unique charms and collars for cats.
Reasons To Promote Funny Fur: Commission rate is 20% which is great and the low prices could be a potential converting factor for some customers.
10. Only Natural Pet
Only Natural Pet is dedicated to reducing its carbon footprint.
URL: Only Natural Pet Affiliate Program
Commission: Unlisted
Cookies: Unknown
Only Natural Pet provides supplies for cats and dogs. The company strives to create the best products possible in an environmentally friendly way and has a zero-waste initiative. This includes its efforts to use 100% renewable energy and carbon less shipping.
The pet products are species-specific and are developed by a holistic veterinarian. The cat products are mostly foods and supplements. There are some food options that target specific issues, such as dealing with allergies or controlling weight.
Reasons To Promote Only Natural Pet: Although information on cookies and commissions aren't easy to come by with this company, it is difficult to not realise the potential in Only Natural Pet's dedication to the environment which could be a conversion factor for some shoppers.
Affiliate Website Ideas
Now that you have seen these top cat affiliate programmes, I hope that you have been inspired by some ideas for niche marketing websites? However, if you're still looking for a little nudge in the right direction then I'll share some potential ideas with you.
There are so many opportunities out there. You could build a cat therapy website? Alongside the usual cat food and grooming products, your site could promote high-end cat training courses or fancy technology especially for capturing those irresistible moments.
A niche website like this could also promote photography equipment, while easily including all those items that your little furry friend needs to travel such as harnesses, leashes, and collars as well as cat carriers. Nutritional supplements to keep cats healthy are something that any owner will be interested in.
Boost Your Affiliate Earnings
The affiliate programmes listed above are just the start of what's possible when creating an internet business. There are infinite ways to earn affiliate commissions with your website, including product reviews, top 10 lists, how-to guides, and much, much more.
Are you worried about how you will drive traffic to your website and get convert sales? How do you make sure your affiliate links get clicked?
Click here to find the only affiliate training that you will ever need to turn your brand new website into a six-figure income generator in less than two years. Build a successful, profitable and sustainable business, not just a pocket-money side project!
Please feel free to comment below.