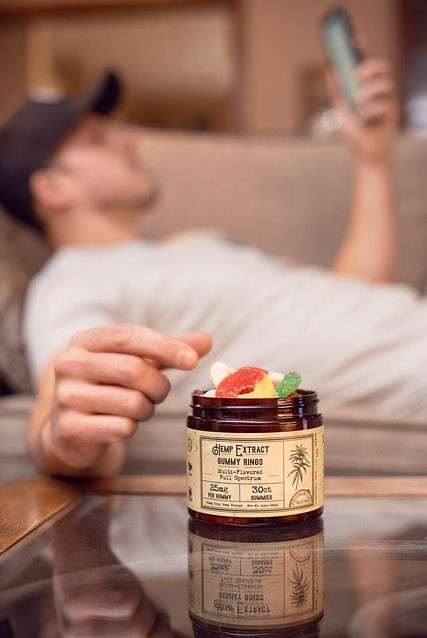 Over the last few years, the market for legalised hemp products, including CBD oils, has risen considerably. While the total hemp market is projected to reach nearly $23 billion by 2025, the CBD oil market alone could reach $1.8 billion by 2022. That's an increase of around half a billion dollars since 2018.
For many people, it means there are new supplements and other products containing CBD oils with the potential to help them cope with long-term illness.
See how the pros are cashing in with simple affiliate websites using my recommended affiliate training.
Includes, live help, tech support, and step by step lessons!
For affiliate marketers specifically, it means there's plenty of room for growth with new affiliate programmes and niche marketing websites.  For example, CBD oils are now being used in edible products, such as gummy worms, chocolates, and breath strips to provide safe and healthy doses of CBD oil in tasty ways.
Check out these top 10 CBD edibles affiliate programmes: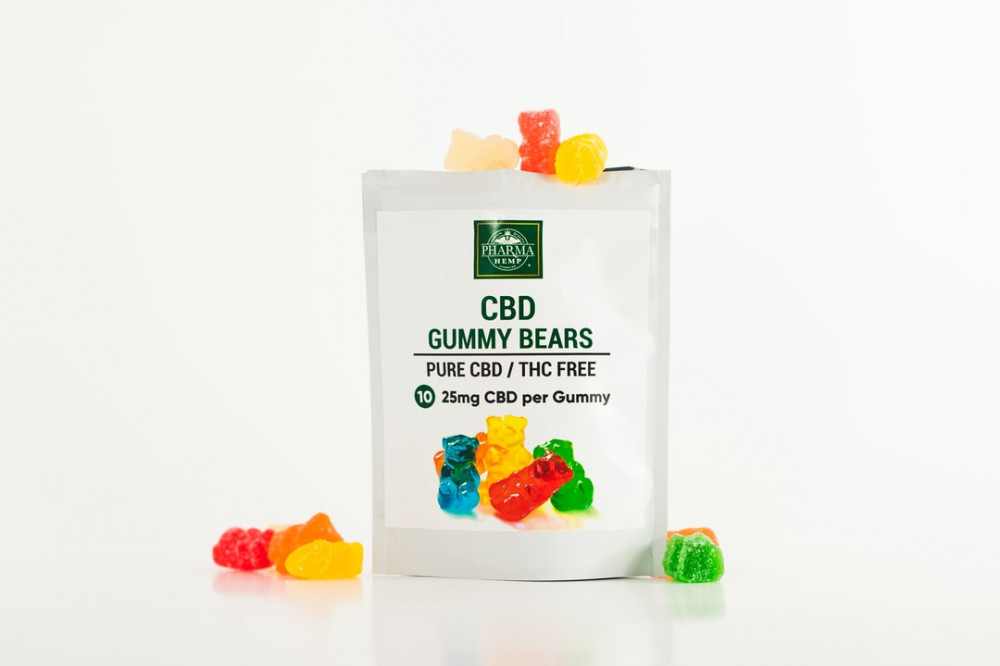 CBD edibles are foods that contain CBD oil.
CBD Edibles Affiliate Programmes
1. Sun State Hemp
Sun State Hemp carries a variety of fruit-flavored gummy CBD edibles.
Sun State Hemp sells organic gummy worms, peach rings, apple rings, gummy bears, sour strips, gummy penguins, and fruit shapes. There are also gummy fruit slices and flavored honey sticks.
All of these edible products are made from CBD oil. Many of them are created to fit with a vegan diet, too, and some of them contain other supplements such as probiotics or collagen.
Besides the edibles, Sun State Hemp carries tinctures, creams, supplements, pet care products, and vape products.
Reasons To Promote Sun State Hemp: This company has a large selection of CBD gummy edibles, which could be a big draw for customers who are just starting out with CBD oils and want to try supplementing in different formats. The cookie duration is short, but the commission rate is nice.
2. Cannabidiol Life
Cannabidiol Life carries CBD chocolates and caramels as well as gummies.
Like many other companies that sell CBD edibles, Cannabidiol Life sells fruit-flavored CBD candies, including gummy worms and shatter crystals. However, Cannabidiol Life also sells caramels and chocolates made from CBD oil. There are only a few options for caramels and chocolates, but the variety in the type of edibles offered is nice.
Cannabidiol Life also sells pet products, vape items, pills and capsules, skincare products, and CBD oils.
Reasons To Promote Cannabidiol Life: This commission rate is one of the best rates in the industry. Also, this company pays affiliates every two weeks rather than once a month.
3. Joy Organics
Joy Organics gummies are made with just eight ingredients.
Joy Organics currently has just one option for gummy candies, but they're made simply with just eight ingredients. This company also sells an energy drink mix to help power up workouts.
Besides the CBD edibles, Joy Organics also sells tinctures, soft gels, salves, and other skincare products, pet treats, and vape products. Some of the soft gels have additional supplements, such as melatonin or curcumin.
Their affiliate programme is run via ShareASale. Affiliate marketers are paid twice a month, and the company provides promotional materials, including discounts, that affiliates can use to reach potential customers.
Reasons To Promote Joy Organics: The products have free shipping and a money-back guarantee, which could help convert customers. There's also a bonus programme for affiliates.
4. CBD BioCare
CBD BioCare has a high commission rate and a high conversion rate.
This company sells CBD gummies in a 30-count bottle or in a 10-count sample pack. The CBD oil used to create the gummies is organically grown. Since CBD gummies can melt in warm weather, CBD BioCare encourages customers to take care of the gummies they purchase.
CBD BioCare also offers pet care products and skincare products.
Reasons To Promote CBD BioCare: The commission rate is one of the highest in the industry, and sales volume accumulates every month rather than resetting to zero. According to the affiliate website, CBD BioCare also has one of the highest conversion rates.
5. Diamond CBD
Diamond CBD has a huge selection of edible products as well as bundles for special occasions.
Diamond CBD has one of the nicest varieties of CBD edibles that I've seen so far.
Like many companies, Diamond CBD has a lot of gummy-candy type products. There are also some chocolate candies, such as Chocolate covered nuts and chocolate-covered peanut butter cups.
For folks in a carnival mood, the CBD cotton candy comes in nine flavors.  The CBD popcorn comes in garlic-parmesan, ranch, sea salt, spicy, caramel corn, white cheddar, movie theater, and sweet & salty flavors.
This company also offers CBD-infused dried fruit. Customers can buy dried cantaloupe, blueberries, mango, banana, pineapple, cherries, ginger, papaya, kiwi, apricot, and cranberries.  There's a wide variety of fruit-flavored CBD honey-sticks and honey-pots, too.
One of the most interesting CBD edibles I found here were the cake pops.
Besides the edibles, Diamond CBD also carries items for pets, skincare, and vaping, and there are oils and capsules.
Reasons To Promote Diamond CBD: Besides the nice commission rate, this company has an extensive selection of edibles. The variety could make shopping for CBD oils fun and increase the number of items that customers buy through affiliate links.
6. Hemp Bombs
Hemp Bombs carries lollipops and Max Chill Shots as well as gummies.
Hemp Bombs has ten different gummy products to try. There are four flavors of vegan-friendly lollipops (in green apple, watermelon, pink lemonade, and cherry flavors), and there's a fruit-punch flavored syrup.
There's also something called a Max Chill Shot. The chill shots are a combination of CBD oil, white willow bark, and passionflower. They're intended to help people relax and wind down.
Hemp Bombs also sells vape products, pet products, skincare products, and CBD oil. Their affiliate programme is managed by Impact.
Reasons To Promote Hemp Bombs: The variety in the types of edibles offered could make a difference to customers. However, this company only works with affiliate marketers whose websites have been running for at least six months and who get at least 10,000 visits per month.
7. CBD Essence
CBD Essence has been in the hemp game long before they were actually known as "CBD Essence"
CBDEssence is part of the well-known hemp brand NutraHemp. They have a huge range of products that includes oil tinctures, edibles, CBD pet treats, capsules, vape liquids, pastes, topical creams, and many others. They are one of the only manufacturers in the industry to offer wholesale bulk CBD to the public.
Their products have been around for years and are widely known as some of the best and highest quality nutritional hemp supplements on the market. CBD Essence also has one of the highest conversion rates in the industry. Their affiliate program allows for its affiliates to earn up to 40% commission with a very long cookie duration.
Reasons To Promote CBD Essence: Their products are made from a fully-sustainable hemp source and are full-spectrum cannabis. All of the raw material is sourced from 100% non-GMO hemp.
8. CBDFX
CBDFX has three different CBD candies and a multivitamin supplement to try.
CBDFX provides gummy bears and other spirulina-turmeric gummy chews in 8-count pouches or 60-count bottles. This company also sells CBD-infused breath-freshening strips that melt in the mouth.
One of its newest types of products is CBD in a drink form. Right now, the products are limited to two-ounce chill shots in lemonade and berry flavours.
The company also sells tinctures, capsules, oils, pet products, and vaping products. One nice thing about this company is that it offers limited edition bundles, such as the Father's Day Gift Set.
CBDFX provides free shipping to all 50 states in the U.S.
Reasons To Promote CBDFX: The bundles could be a nice draw for customers who are looking for unique gifts. The commission is nice, and the cookies are a little longer than what I've seen on many similar sites.
9. Savage CBD
Savage CBD gummy candies have a reputation for being delicious as well as helpful. This company sells CBD pet products, too.
Like other companies promoting the use of hemp and CBD oil, the overall mission for Savage CBD is to help people find balance and a better quality of life through safe, legal CBD products.
As far as gummy-type candies go, Savage CBD only offers one option—an 8-count pouch. However, the reviews indicate that these gummies taste delicious when compared to CBD gummies from other companies.
Savage CBD also sells tinctures and soft gels, as well as pet products and vaping products. One of the most unique items this company sells is a set of promotional tee shirts and hats.
Reasons To Promote Savage CBD: The commission is high and the cookie duration is one of the longest that I've seen.
10. NutraCanna
NutraCanna works with family farms that use sustainable farming methods as well as with pharmacists to make sure that the CBD oil is pure.
This company sells CBD oil in three different sizes as well as tablets, cooling pain cream, and heart-shaped organic CBD gummies. The gummies are currently the only product listed on the website as a CBD edible.
Unlike many other CBD-centered companies, NutraCanna doesn't currently offer products for pets or vaping.
This company likes to keep things simple and focused on its mission to create health in a safe, legal way with CBD oil. NutraCanna works with family farms that use sustainable farming methods as well as with pharmacists to make sure that the CBD oil is pure.
Reasons To Promote NutraCanna: Customers who are contemplating trying out CBD oil for the first time could be reassured by the heavy emphasis on science and research with this company, and that could increase conversions.
Affiliate Website Ideas
These top 10 CBD edibles affiliate programmes are probably already sparking your inner marketing genius. There's a lot of potential with new industries, particularly when they're booming the way the CBD oil industry is. Here are some ideas for niche websites for CBD edibles that I came up with.
First, affiliate marketers might try a website centering on sweets and treats that help heal the human body. Besides CBD edibles, the website could promote keto desserts and specialty ingredients such as almond flour and coconut flour. The websites could also branch out into equipment needed to make healthy desserts, such as mini-blenders, juicers, and even specialised storage canisters.
A second niche website idea is to focus on the anti-anxiety impacts of CBD oil. CBD edibles could be promoted as snacks that help with emotional eating, but the website could also promote self-hypnosis tracks for overcoming anxiety, nutrition, herbal supplements, and exercise programmes that target anxiety, life coach services, and even online trauma therapy courses.
One other idea is to create a website that focuses on the effects of CBD on neurological disorders. The CBD edibles could be a featured product. The website could also promote other supplements that help with the pain of Multiple Sclerosis or even ease the symptoms of Parkinson's Disease.  Online education courses and games to promote healthy brain function could be included, too.
Boost Your Affiliate Earnings
These 10 affiliate programmes are just the beginning of what's possible. There are literally hundreds of ways to earn affiliate commissions with your website, including product reviews, top 10 lists, how-to guides, and more
But what about traffic and conversions? How do you make sure your affiliate links get clicked?
So… are you ready to have YOUR VERY OWN WordPress website built and launched in under 10 minutes?
It's easy at Wealthy Affiliate. Take a look at this video and you will find out exactly how to build a FREE Affiliate website on the Wealthy Affiliate platform, easily and quickly. This is where you can begin the process right NOW . . .
Wealthy Affiliate Training Video – Create a FREE Website
As you can see, it is simple and FREE to get started today.
Join Me. Join Our Community.
There is No obligation. No credit cards. It is Simple and FREE and can be done in 3 simple steps:
The decision to join is in your hands but I can honestly say that you will not regret it and you won't look back once you have joined. It's a total no brainer. Once you join, it really is as easy as 1-2-3 and you will have your website built and launched ready to learn, earn and grow.
Help Whenever You Need It
Once you join through the Wealthy Affiliate platform, you will be amazed at the support you have within the platform. It really is second to none. I can say with absolute certainty and from personal experience that this is the best training and mentorship platform for building a successful business online, hands down.
I look forward to welcoming you and to supporting your success!
Please feel free to leave any comments below.