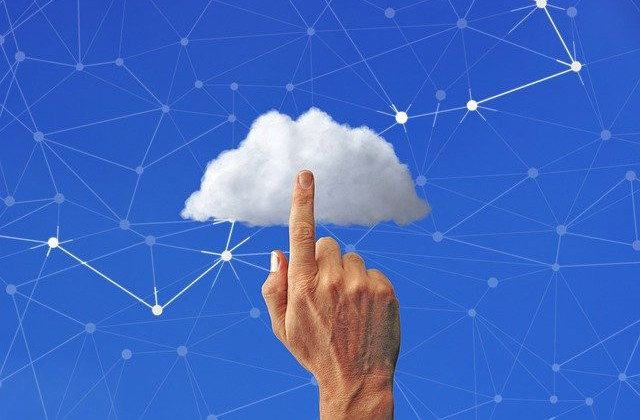 As more business is done online, hosting services are getting more sophisticated. Cloud hosting allows companies to spread data across a number of interconnected servers. This maximises uptime, and it helps with website flexibility and scaling.
There are several cloud hosting affiliate programmes available. The best cloud hosting affiliate programmes offer multiple services that range from cloud hosting to dedicated servers, professional marketing services, and website building.
See how the pros are cashing in with simple affiliate websites using my recommended affiliate training.
Includes, live help, tech support, and step by step lessons!
If you're interested, read through this list of the top ten cloud hosting affiliate programmes. Below this list, I'll share a few ideas for ways you might use them with your affiliate websites.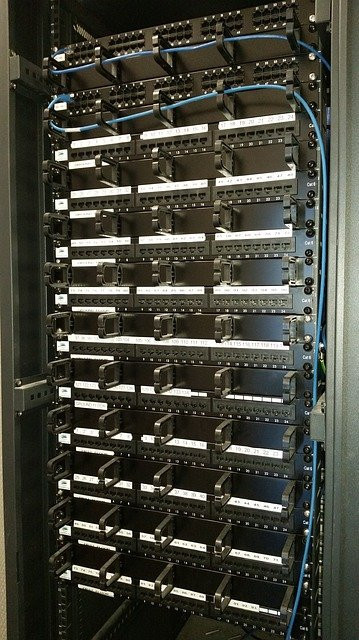 Cloud Hosting Affiliate Programmes
1. Cloudways
Cloudways provides simple, fast, and convenient cloud hosting services. This company allows customers to have full control over their servers and applications. Support includes both text and telephone options, as well as online ticketing and server configuration. High speed and security are both assured, too. Payments range from $10 to $80 per month, depending on the features that customers choose.
The Cloudways affiliate programme allows affiliates to choose whether to earn commissions based on performance slabs or hybrid plans. The hybrid plans come with commission rates of $30 plus 7% lifetime commissions, while the performance slab plans earn commissions of $125 per sale. Affiliates can be flexible and move between plans easily. The affiliate webpage also includes a commission calculator so affiliates can get a good idea of how much money they could make.
Cloudways runs its own affiliate programme.
Reasons To Promote Cloudways: Cloudways offers a few different commission options for affiliate marketers, as well as incentives and bonuses. The service itself is fast and secure, and it allows customers to retain control of their apps and servers.
2. A2 Hosting
A2 Hosting is a cloud hosting company that provides WordPress hosting, shared hosting, cloud VPS hosting, reseller hosting, and dedicated hosting, as well as domain names and other solutions. Prices start at around $5 per month for shared hosting and go up to $119 per month for companies that need dedicated cloud VPS servers.
The hosting is up to 20 times faster than turbo servers. This company also provides users with a guru support team, a money-back guarantee, and a 99.9% uptime promise.
The affiliate programme is run through Post Affiliate Pro. Top affiliates are provided with customer welcome emails and landing pages, and affiliates are able to market the service using deep linking. This company offers high conversion rates and a $5 commission rate for second-tier affiliate referrals, as well as the affiliate commission rate.
Bonus: The base commission rate starts at $55 per sale for 1-10 sales and goes up to $125 per sale for more than 20 sales.
Reasons To Promote A2 Hosting: A2 provides a variety of hosting services at reasonable prices, and the hosting is both fast and secure. This company offers a money-back guarantee, as well.
3. SiteGround
SiteGround is a web hosting company that stands out for its excellent quality of service. Besides cloud hosting, SiteGround offers hosting for WordPress, WooCommerce, and other web hosting needs. Cloud hosting service plans start at $110 per month and go as high as $410 per month.
SiteGround runs its own affiliate programme. Affiliates have access to campaign tools, custom landing pages, and one month of free hosting so they know the high points of the service and how to share them.
Reasons To Promote SiteGround: SiteGround provides a number of hosting services, including cloud hosting, with great customer service. The tiered affiliate commission rates are nice, too.
4. Turnkey Internet
Turnkey Internet provides several hosting solutions, including dedicated servers, cloud servers, web hosting, and virtual private servers. This company has a five-star rating. It offers backup and recovery services as well as hosting services, and it also has a white label cloud reseller program.
The affiliate programme is administered through CJ Affiliate. Payout amounts include $50 for new web hosting customers, $100 for a new cloud hosting customers, and $200 for new dedicated server customers. These are one-time payouts, and there's a holding period of 60 days before payouts are made. Affiliates get a $100 sign-up bonus as well as marketing materials such as banner ads.
Reasons To Promote Turnkey Internet: Turnkey internet provides several types of hosting solutions, and it offers generous one-time commissions, as well as a sign-up bonus for affiliate marketers.
5. ChemiCloud
ChemiCloud provides safe, secure cloud and web hosting with 24/7 support and a free domain name for life. There's also a plan for reseller hosting, and the company offers website building, too. Hosted applications include WordPress, Joomla, Drupal, Node.js, and Python.
The company has a 45-day money-back guarantee, and customers can get started for $3.95 per month. ChemiCloud also has a 99.99% uptime guarantee, free daily backups, and fast speeds.
This company runs its own affiliate programme. The base commission rate is $50 for 1-5 sales per month, and it goes up to $125 per sale for 20 or more sales per month. There's a holding period of 45 days before the company pays out on referrals.
Reasons to Promote ChemiCloud: ChemiCloud provides web and cloud hosting for a number of well-known applications. The service is fast and secure, and it comes with a money-back guarantee and an uptime guarantee. The affiliate commission rate is generous, too.
6. HostGator
HostGator offers a wide variety of hosting solutions, including both cloud and shared hosting, for reasonable prices. Some plans start as low as $2.75 per month. Services also include a website builder and domain names.
This company offers a 45-day money-back guarantee. One nice thing about this company is that it provides information on its website for people who don't know enough about hosting options to make a choice.
The affiliate programme is run through Impact Radius. Affiliates start out making $65 for monthly sales, for up to 5 referrals, but they can make up to $125 per referral if they refer 21 or more sign-ups in a month. Banner ads and discount coupons are available to help affiliates market the service.
Reasons To Promote HostGator: HostGator has a 45-day money-back guarantee and provides information to help customers choose the hosting plan that's best for them.
7. InterServer
InterServer works with a variety of platforms and multiple server locations to provide the best cloud and web hosting services possible. This includes optimised performance and unmatched speeds. Services start at $2.75 per month. The cloud VPS options support Windows, WordPress, and Webuzo, as well as offering storage options. The website has a tips section, as well.
InterServer runs its own affiliate programme. Affiliates have access to banner ads, custom banners, logos, custom landing pages, custom coupon codes, and deep links, as well as affiliate marketing support. Payments are made through PayPal.
Reasons To Promote InterServer: InterServer provides cloud hosting with a variety of platforms, great speed, and reasonable prices.
8. Liquid Web
Liquid Web offers dedicated servers, cloud dedicated servers, VMware private cloud, server clusters, and HIPAA-compliant hosting, as well as some add-ons. All the hosting is fully managed and supported by certified technicians, so customers can get the best support possible.
The website for this company includes articles written by experts, a blog, webinars, case studies, and other information to help customers learn and make the best decisions. This company also donates to the charity No Kid Hungry.
The affiliate programme is run through Impact Radius. Affiliates are provided with creatives, marketing support, and tracking and reporting tools. Affiliates can also be paid with web hosting credits in lieu of commissions if they like.
Reasons To Promote Liquid Web: Liquid Web offers a lot of cloud-based solutions, and the support is provided by certified technicians. Affiliates can be paid in web hosting credits if they so desire, and the company donates to charities.
9. DreamHost
DreamHost offers a number of hosting solutions ranging from website design and domain names to cloud hosting, web management, and email services. Overall, this company offers more professional services than many other hosting companies that I've looked at so far. The website includes an academy tab with information on hosting and other services.
The affiliate programme is run through Ambassador. Affiliates are paid out 97 days after their referral makes a purchase. The affiliate webpage includes a commission calculator to help affiliates figure out how much they can make in a month.
This company offers both monthly payout plans, which start at $15 per referral and yearly payout plans, which start out at $50 per referral, both for the shared starter plan. Other types of hosting bring in other commission rates, with dedicated server plans providing a commission rate of $200.
Reasons To Promote DreamHost: DreamHost has both monthly and yearly payout plans for affiliate marketers, as well as high commission rates. It also offers customers a nice array of professional services.
10. KnownHost
KnownHost provides cloud services, shared hosting, reseller hosting, VPS hosting, and other hosting services. This company offers a 100% unconditional money-back guarantee, as well as free backups, instant setup, and free migration. There's also an ultra-high performance cloud system available.
The affiliate programme is administered by KnownHost itself. Affiliates are provided with marketing materials such as buttons, banners, and text links. Commissions are paid out on the first of every month.
Reasons To Promote KnownHost: KnownHost provides free backups and a money-back guarantee.
Affiliate Website Ideas
Now that you've read through the list of the top ten cloud hosting affiliate programmes, you might wonder how to put them to use for you. I've got some ideas to share with you that could help you get started.
One idea is to pull these programmes into a website for work-at-home professionals. Besides these programmes, you could also feature programs for small business loans, management software, marketing services, and even office furniture or basic computer and streaming equipment.
A second idea is a website dedicated to great nutrition. A website like this could include Liquid Web from the list above because it donates to No Child Hungry. Other affiliate programmes that donate to hunger-based charities could be included here, but you could also feature meal kit delivery services, nutritional supplements, and organic snacks.
A final idea is a lifestyle website specifically for programmers. Besides the affiliate programmes listed above, you could feature computers, monitors, and office equipment, but you could also promote cruises, travel packages, water sports, and other fun relaxation programmes.
Boost Your Affiliate Earnings
These 10 affiliate programmes are just the beginning of what's possible. There are literally hundreds of ways to earn affiliate commissions with your website, including product reviews, top 10 lists, how-to guides, and more
But what about traffic and conversions? How do you make sure your affiliate links get clicked?
So… are you ready to have YOUR VERY OWN WordPress website built and launched in under 10 minutes?
It's easy at Wealthy Affiliate. Take a look at this video and you will find out exactly how to build a FREE Affiliate website on the Wealthy Affiliate platform, easily and quickly. This is where you can begin the process right NOW . . .
Wealthy Affiliate Training Video – Create a FREE Website
As you can see, it is simple and FREE to get started today.
Join Me. Join Our Community.
There is No obligation. No credit cards. It is Simple and FREE and can be done in 3 simple steps:
The decision to join is in your hands but I can honestly say that you will not regret it and you won't look back once you have joined. It's a total no brainer. Once you join, it really is as easy as 1-2-3 and you will have your website built and launched ready to learn, earn and grow.
Help Whenever You Need It
Once you join through the Wealthy Affiliate platform, you will be amazed at the support you have within the platform. It really is second to none. I can say with absolute certainty and from personal experience that this is the best training and mentorship platform for building a successful business online, hands down.
I look forward to welcoming you and to supporting your success!
Please feel free to leave any comments below.