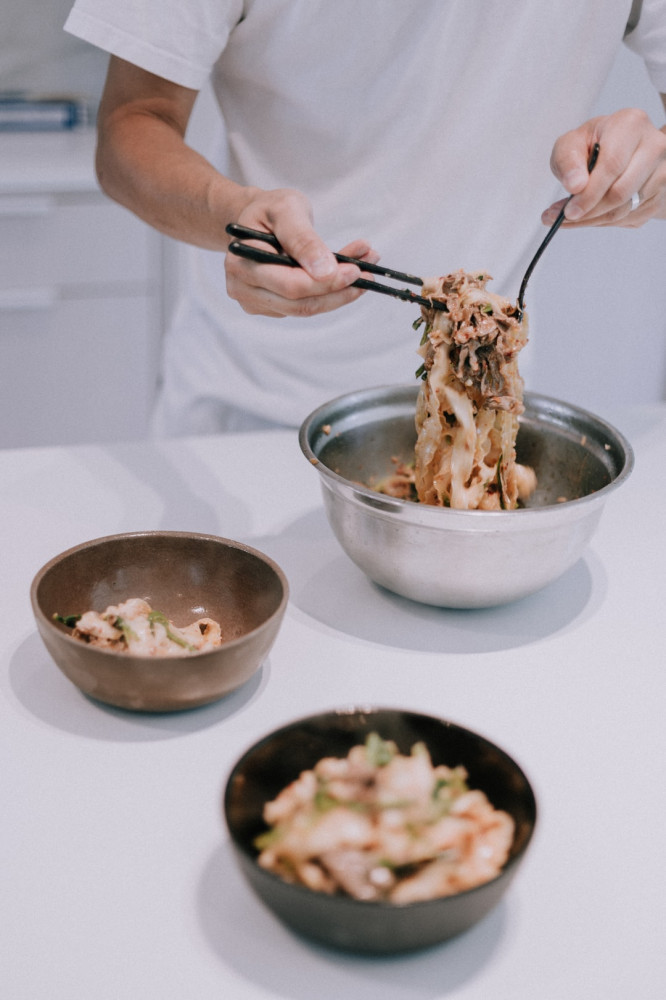 Cooking entails a wide variety of products, tools, and resources to make the perfect meal. This includes everything from recipes, ingredients, cookware, kitchen appliances, utensils, and even dining ware to plate your masterpieces. With 50% of American cooking 3-6 meals at home each week, it will be profitable for you to take advantage of these 10 great cooking affiliate programmes to market on your niche site.
See how the pros are cashing in with simple affiliate websites using my recommended affiliate training.
Includes, live help, tech support, and step by step lessons!
If you're doing the cooking for your site and struggling to get traction on Pinterest, then you should be a member of Food Blogger Pro. You will find information on everything from setting up your WordPress site, to how to take good photos, to how to get ranked, and get traffic from social media. It's newbie-friendly, and even comes with an engaging forum where you can ask questions and get answers from real food blogging experts!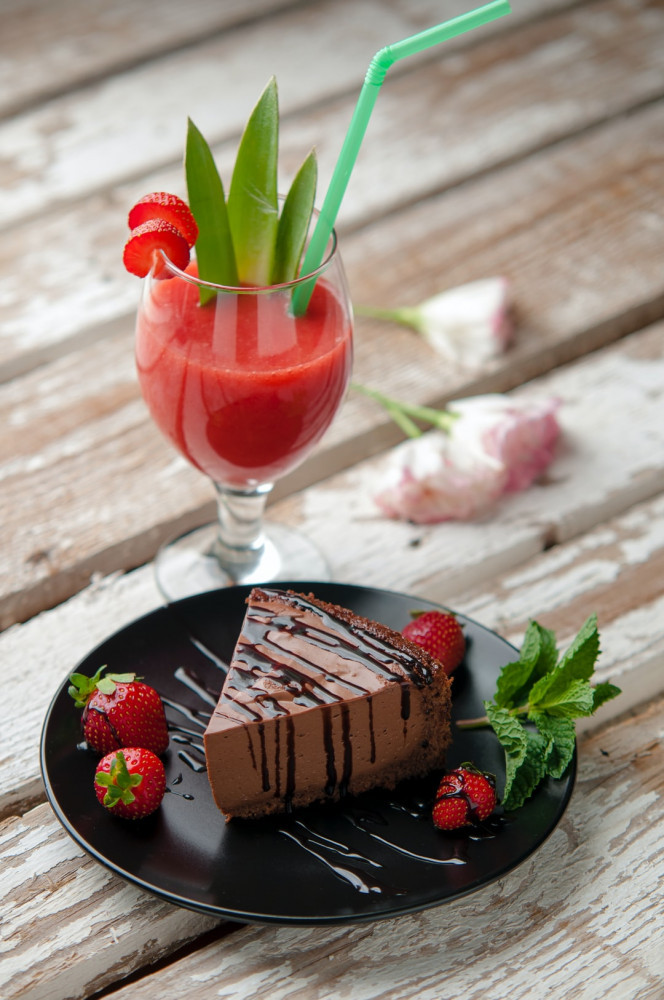 Cooking Affiliate Programs
Omaha Steaks
Omaha Steaks offers premium steaks and gourmet foods that are shipped right to your door
Omaha Steaks is a fifth-generation, family-owned company that delivers the finest quality steak and gourmet food right to your door. They offer premium beef, pork, poultry, seafood, side dishes, appetizers, and desserts. They pride themselves on their reputation for quality and service.
Rakuten Marketing run ad manage the Omaha Steaks affiliate programme and handle tracking and referral fees. As an affiliate, you will have access to banner ads, text links, and over 1800 product links.
Reasons To Promote Omaha Steaks: High-quality steaks and gourmet food, well-known brand, large order values.
Take Note: Omaha Steaks tracking cookies give credit to the last affiliate who leads a referral to their site not the first.
Made In
Made In creates exceptional cookware designed to last a lifetime without the unnecessary retail markups
Made In is a premium cookware company that sells directly to consumers. By cutting out the retail middleman, they are able to create better products at a lower price. Their products have been highly reviewed by The New York Times, Forbes, Business Insider, and more. They are so confident you will love their products, they offer a risk-free 100-day trial.
ShareASale run the Made In affiliate programme. Their average sale is around $185. Made In is looking for affiliates with blogs and websites related to cooking that can promote their products and help retain their brand image. As an affiliate, you will be provided with all the tools you need to get started.
Reasons To Promote Made In: High-quality cookware with retail markups, built to last a lifetime and high average order value.
Bonus: Affiliates can utilise Made In's five-star reviews to help promote and earn great commissions on their high average order value.
Newell Brands
Newell Brands include FoodSaver, Crock-Pot, Mr Coffee, Calphalon, Sunbeam, and more
Newell Brands was built by entrepreneurs who had the courage to create new products to make people's lives better. Their food and appliance brands include FoodSaver, Crock-Pot, Mr. Coffee, Margaritaville, Caphalon, Oster, Sunbeam, and more. Many of their brands are over a century old and are still helping make a difference during important life moments.
Commission Junction run the Newell Brands affiliate programme. As an affiliate, you will have the ability to promote all of their brands from one affiliate programme. Newell Brands uses Commission Junction will give you access to the Newell Brands data feeds, evergreen offers, tracking tools, and issue commission payouts. Their brands have a variety of products that you can promote all year long.
Reasons To Promote Newell Brands: Top kitchen appliance brands, multiple brands in one programme and lots of marketing materials to take advantage of.
Bonus: Affiliates have the freedom and flexibility to promote some top kitchen brands all from one affiliate programme.
Southern Kitchen
Southern Kitchen showcases authentically beautiful and useful kitchen and home goods made by craftsmen and artisans
Southern Kitchen shares the recipes, stories, and heritage of Southern food and culture. They are passionate about redefining Southern cooking and delivering the best in eating, drinking, and entertaining. They tell you the history, craftsmanship, and how to use the products they carry and how you can get the most out of them for years to come.
ShareASale run the Southern Kitchen affiliate programme. As an affiliate, you will have access to marketing materials, tracking tools, and newsletters with updates on contests and promotions. Their preferred affiliate partners have lifestyle blogs or websites about recipes, food, cocktails, or travel, and the South. They also limit the number of coupons, deals, and loyalty sites that can apply.
Reasons To Promote Southern Kitchen: Kitchen store that focuses on the history of the South, high average value orders and high-quality products.
Bonus: Kitchen's average order value is $100 and they have lots of higher-priced items like skillets and cutlery that can greatly increase order values for high commissions.
Traeger Grills
Traeger Grills are wood pellet grills that are easy to use and consistent so you can cook like a pro every time
Traeger Grills offer a one of a kind wood pellet grill with no messy charcoal, flare-ups, propane, or babysitting. It's not just a grill, it's a 6-in-1 wood-fired convection oven that lets you grill, braise, bake, BBQ, and smoke. They are committed to making versatile grills that are easy to use, convenient, and make your food taste great.
Impact run the Traeger Grills affiliate programme. As an affiliate, you will be provided with special consumer offers to help convert leads and help from your affiliate programme team. They have a high average order value on their wood grills for every skill level.
Reasons To Promote Traeger Grills: 6-in-1 outdoor cooking tool, healthier fuel alternative and special offers for affiliates to promote.
Bonus: Traeger Grills offer a large selection of high-quality grills which mean large potential commissions for their affiliates.
Food52
Food52 offers thousands of products for your kitchen and dining room as well as recipes and tutorials to create the perfect meal
Food52 believes that good food is about more than the ingredients, it's about everything that makes the meal. They carry thousands of products for your kitchen, dining room, pantry, and more. Along with their shop, they also have great recipes and tutorials to teach you how to cook great home-cooked meals.
Commission Junction run the Food52 affiliate programme. Their average order value is around $80. As an affiliate, the company want you to earn commission as soon as possible. So, affiliates have access to a great selection of banners and text links, daily updated data feeds, monthly newsletters, and tracking tools.
Reasons To Promote Food52: Thousand of products to promote, recipes and tutorials and lots of promotions and contests for affiliates to promote.
Bonus:F Food52 offers their affiliates a competitive commission rate with an average sale of $80, but they have a shorter cookie life of 7 days.
Hashems.com
Hashems.com is family owned and operated Middle Eastern food website
Hashems.com is a family-owned Middle Eastern food website with over 50 years of experience. They specialise in roasting Turkish coffee, roasted nuts, and hand-mixed spices. They import goods from all over the Middle East and pride themselves on their quality and excellent customer service.
Their affiliate program is completely transparent. Affiliates can log into their website to view referral statistics and commissions. They pack, ship, and handle customer service, so all you have to do is promote their high-quality products.
Reasons To Promote Hashems: High-quality Middle Eastern ingredients, over 1,000 products to promote and lifetime commissions for affiliates.
Bonus: Affiliates earn lifetime commissions on their referrals as long as they order at least once every year.
Smart Kitchen
Smart Kitchen is a fantastic online cooking school for people of all skill levels.
Smart Kitchen is promoted as an online cooking school. It provides more than 2,300 different cooking videos, resources, and recipes, with more than 500 exercises. The content is organised based on timing and progression, which gives students the chance to follow along with lessons.
This approach is a powerful way for customers to learn an array of cooking skills from the comfort of their homes. The lessons aren't just designed for beginners either, there are intermediate and advanced lessons too, giving users the chance to shine in their home kitchens.
Smart Kitchen sells subscriptions, which can be monthly, annually, or a gift. Monthly subscriptions pay $2.99/month/subscription, while annual subscriptions pay $2.48/month/subscription. Gift subscriptions pay 30% of the total subscription value instead. Commission rates are adjusted if there is any price promotion in place.
Reasons To Promote Smart Kitchen: The cooking school angle is unusual and interesting. Plus, Smart Kitchen offers a large amount of content for a reasonable price.
Food Blogger Pro
This tool is designed for people who hope to make money from their cooking platform.
Food Blogger Pro is a little different, as the service is designed for those who want to make money from cooking. The idea, as the name suggests, is to provide people with the tools, information, and techniques needed to be effective as a food blogger.
To do this, the Food Blogger Pro membership provides access to more than 350 videos, along with discounts, and community forums. The service also has an extremely good reputation and food blogging is a popular field. Both of those factors may help to promote sales.
This is also a powerful affiliate programme, with commission rates of up to 40% and an impressive cookie duration of 180 days.
Reasons To Promote Food Blogger Pro: The programme allows you to target a different type of audience, while also providing high commission rates and a long cookie.
ShineuriKitchen
This is a good program for promoting cookware
ShineuriKitchen promotes a variety of cookware and kitchen accessories that are perfect for anyone who is passionate about cooking. The company aims to provide pieces that use superior craftsmanship and high-quality materials.
Many of the pieces are visually appealing and are relatively inexpensive for the type of item. The company also provides a 30-day moneyback guarantee, which could help to convert customers. The affiliate program provides a commission rate of up to 10%, although the cookie duration isn't specified.
Reason to Promote ShineuriKitchen: The products look good, function well, and are unusual enough to be interesting.
Affiliate Website Ideas
There you have it, 10 great cooking affiliate programmes, so it's time to choose a niche. Kitchen appliances are a great niche for people just starting out or looking to upgrade their cooking gear. Newell Brands has some top kitchen appliance brands that you can promote all from the same affiliate program. They offer their affiliates a generous 6% commission rate on all brands.
Alternatively, fresh food delivery services could be a profitable option for your blog. For example, Omaha Steaks delivers many different types of frozen steak and other types of meat, providing a 5% commission on sales. There are also others worth looking to that deliver other types of meat like Snake River Farms or other meat companies.
Cookware is particularly lucrative. Made In sells their high-quality cookware direct to consumers to avoid retail markups and offer lower prices. Affiliates receive 15% commissions for 30 days. You could also go deeper into this niche with camping cookware, or other specialty types of cooking requirements.
Boost Your Affiliate Earnings
These 10 affiliate programs are just the beginning of what's possible. There are hundreds of ways to earn affiliate commissions with your website, including product reviews, top 10 lists, how-to guides, and more.
But what about traffic and conversions? How do you make sure your affiliate links get clicked?
So… are you ready to have YOUR VERY OWN WordPress website built and launched in under 10 minutes?
It's easy at Wealthy Affiliate. Take a look at this video and you will find out exactly how to build a FREE Affiliate website on the Wealthy Affiliate platform, easily and quickly. This is where you can begin the process right NOW . . .
Wealthy Affiliate Training Video – Create a FREE Website
As you can see, it is simple and FREE to get started today.
Join Me. Join Our Community.
There is No obligation. No credit cards. It is Simple and FREE and can be done in 3 simple steps:
The decision to join is in your hands but I can honestly say that you will not regret it and you won't look back once you have joined. It's a total no brainer. Once you join, it really is as easy as 1-2-3 and you will have your website built and launched ready to learn, earn and grow.
Help Whenever You Need It
Once you join through the Wealthy Affiliate platform, you will be amazed at the support you have within the platform. It really is second to none. I can say with absolute certainty and from personal experience that this is the best training and mentorship platform for building a successful business online, hands down.
I look forward to welcoming you and to supporting your success!
Please feel free to leave any comments below.