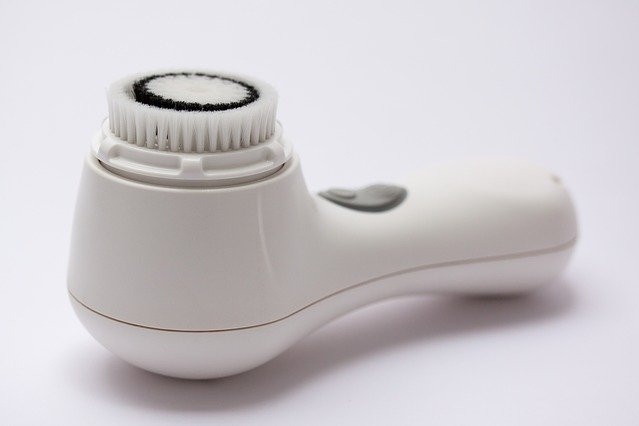 Dermatology is the medical branch that focuses on the diagnosis and treatment of skin, hair, and nail disorders. It includes everything from aging, acne, scar tissue, cellulite, eczema, and rosacea. Since each skin type and disorder requires a different skincare treatment, it can be hard to find the right products for your skincare needs. Some of the world's top dermatologists have spent years listening to their patient's skin concerns and have developed their own dermatology skincare line to treat the most common issues. Check out these10 great dermatology affiliate programmes:
See how the pros are cashing in with simple affiliate websites using my recommended affiliate training.
Includes, live help, tech support, and step by step lessons!
Askderm
Askderm uses expert advice to match their customers with the top skincare brands for beautiful skin
Askderm's team of dermatologists, estheticians, and expert staff carefully select their collection of skincare brands. This allows them to offer high-quality products at the best value. Their staff is constantly trained and updated on the latest offering in skincare to ensure their customers are matched with the best products for their needs.
Affiliates can sign up for their affiliate programme with Pepperjam. Askderm has a very high conversion rate with an average order value of $100-110. They provide their affiliates with access to banner ads, text links, custom ads, coupons, and their data feed with over 1000 products.
Reasons To Promote Askderm: Curated list of the best skincare brands, competitive prices and expert advice available.
Affiliates can also promote their free shipping offer on orders over $49 and free samples shipped with every order.
Murad Skin Care
Murad Skin Care develops innovative skincare products for every skin concern
Murad Skin Care is a worldwide trusted authority in skincare. It was created by a board-certified dermatologist who had direct insight into what his patients needed and wanted from their skincare products. Their groundbreaking health and beauty formulas include acne, cellulite, anti-aging, sun protection, redness, and age spot treatments.
Murad Skin Care uses Awin to manage their affiliate programme. Affiliates have access to a great selection of marketing materials and easy to use affiliate tools. They offer ongoing promotions like free shipping and free products to help increase conversion rates.
Reasons To Promote Murad Skin Care: Over 50 years of expertise, products for every skin concern, ongoing deals and promotions.
Bonus: Affiliates earn a very generous 11% commission rate on all sales with bonus incentives on each sale generated.
Lancer Skincare
Lancer Skincare offers state-of-the-art, anti-aging dermatology products
Lancer Skincare was developed by Dr. Harold Lancer, a celebrity dermatologist, who wanted to share his advanced anti-aging treatment with everyone not just stars in Hollywood. His simple routine consists of three-step to exfoliate, cleanse, and nourish your skin. Their high-quality products are distributed in prestigious retailers around the world like Nordstrom, Sephora, Harrods, and Saks Fifth Avenue.
Their affiliate programme is hosted on Pepperjam. Lancer Skincare uses Affiliate Manager.com to professionally manage their programme. They provide affiliates with a wide variety of creatives, suggested keywords, and reporting tools to track their sales and commissions.
Reasons To Promote Lancer Skincare: Formulated by a trusted celebrity dermatologist, easy 3 step process and increased commissions available.
Take Note: Content sites are eligible for increased commission rates based on sales.
Glowbiotics
Glowbiotics uses probiotics to improve common skin concerns and protect your health
Glowbiotics is the creator of the only clinically based probiotic skincare line. Their patented formulas are proven to target acne, aging, and sensitive skin. Their products are trusted and sold by hundreds of dermatologists, plastic surgeons, and skincare professionals.
Affiliates can sign up by searching for Glowbiotics or mybodyskincare.com on AvantLink. Their average order size is $150. Affiliates have no restrictions on product categories or SKUs to earn high commissions on all sales. They can utilise Glowbiotics' complete SKU data feed, banners, text links and other affiliate tools to help them promote.
Reasons To Promote Glowbiotics: Patented probiotic skincare products, high average order value and a dedicated in-house affiliate management.
Take Note: Premium commission rates are available to top-performing affiliates to reward their hard work.
Visha Skincare
Visha Skincare's line of skincare and anti-aging products multitask as much as you
Visha Skincare is the brainchild of Dr. Purvisha Patel, a board-certified dermatologist, and cosmetic surgeon. Their skincare and anti-aging products provide real, visible results for all skin types. Their formulas are fragrance-free, paraben-free, hydroquinone-free, and sulfate-free.
They use ShareASale to run their affiliate programme. Visha Skincare has an average sale of $90+. Affiliates have access to professionally designed creatives and state-of-the-art affiliate tools. They also run monthly promotions with discount codes to help drive sales and increase commissions.
Reasons To Promote Visha Skincare: Multi-use skincare products, monthly promotions and a generous introductory commission rate.
Bonus: Affiliates earn double commissions for the first days of 30 after joining.
EDCskincare.com
EDCskincare.com is a leading online retailer of professional formulated skincare and makeup products
EDCskincare.com is a skincare and makeup eCommerce site that addresses all types of skin. They carry over 3000 beauty products from over 100 of the top skincare and makeup brands. They offer frequent promotions like free samples and free gifts with purchases and a rewards programme that lets you earn 10 points for every dollar spent.
Their average order value is $120 with an average conversion rate of 6.5%. EDCskincare.com has partnered with Commission Junction to manage their affiliate programme. Affiliates have access to a wide variety of coupons, deals, banners, text links, and tracking tools.
Reasons To Promote EDCskincare.com: Over 3000 dermatology products, great rewards programme and a high conversion rate.
Bonus:f They offer great customer service in English and Spanish and are rated 4.5 Stars on Bizrate.com.
Perricone MD
Perricone MD never compromises on innovation or quality on their revolutionary skincare products
Perricone MD revolutionised the skincare industry with their mission of outer beauty through inner health. They take a holistic approach to skincare that is backed by scientific research. Their founder, Dr. Nicholas Perricone, a board-certified dermatologist, anti-aging expert, and #1 New York Times best-selling author.
They use Pepperjam to host their affiliate programme. Perricone MD provides their affiliates with creatives, special promotions, logos, and marketing links. Affiliates can track and manage all their activity on their easy to use affiliate dashboard.
Reasons To Promote Perricone MD: Highly effective skincare and supplements, world-renowned skincare and lots of affiliate tools and resources.
Bonus: Affiliates also receive lots of tips and suggestions on how to market their products.
BeautifiedYou.com
BeautifiedYou.com is committed to providing the best skin care on the market at affordable prices
BeautifiedYou.com was created to provide their customers with high end, physician-approved skin care products at great values. Their products are only found at luxury spas, physician offices, and their website to allow you to conveniently shop from your own home. Their licensed estheticians are available to answer any customer questions via live chat, email, and telephone.
They use Commission Junction to manage their affiliate programme. Their target audience is women between the ages of 21 to 65. BeautifiedYou.com offers exclusive content and promotions designed just for their affiliates.
Reasons To Promote BeautifiedYou.com: Access to products only sold in doctor's offices and high-end spas, excellent customer service and exclusive marketing materials.
Bonus: Customers also receive free shipping on all orders over $25 and free samples with every order to help entice purchases.
Dr. Dennis Gross Skincare
Dr. Dennis Gross Skincare is an award-winning skincare line that utilizes state-of-the-art dermatologic technology
Dr. Dennis Gross Skincare is an award-winning skincare line created by Dr. Gross, a nationally recognised dermatologist, and dermatologic surgeon. Their medical-grade products are vegan, cruelty-free, and made with potent, proven ingredients. Each skin treatment is customised for the most effective results.
Affiliates can sign up for their affiliate programme with Pepperjam. Dr. Dennis Gross Skincare gives their affiliates access to affiliate only promotions, special offers, banners, and other creatives to help them promote. Affiliates receive monthly commission payouts with performance incentives available.
Reasons To Promote Dr. Dennis Gross Skincare: Innovative approach to skincare, featured in every major magazine and lots of marketing materials for affiliates to make good use of.
Bonus: They also send out regular newsletters to keep their affiliates up to date with the latest offers and sneak peeks of new products and promotions.
Dermstore
Dermstore offers expert advice on the best professional-grade skincare and makeup products
Dermstore was started to provide accurate skincare information and high-quality cosmetic dermatology products to the public without a visit to the doctor's office. Their products are hand-picked by their panel of trusted doctors and beauty experts to provide their customers with proven results. They currently offer over 20,000 SKUs from more than 500 skincare brands.
Their affiliate programme is managed on Commission Junction. Dermstore offers their affiliates high average order sizes and strong conversion rates. They run frequent affiliate only offers and promotions as well as free shipping and returns with no minimum purchase.
Reasons To Promote Dermstore: Expert dermatology advice, hand-picked and doctor tested products and strong conversion rates for affiliates to benefit from.
Bonus: Their core audience is women 35-49 which gives affiliates a specific audience to research and target.
Affiliate Website Ideas
Now that you have had a chance to check out these 10 great dermatology affiliate programmes, it's time to narrow your focus down to a more targeted niche. You could focus on anti-cellulite skin care products to reduce the appearance of cellulite. Murad Skin Care creates groundbreaking dermatology products for everything from cellulite, redness, and age spots. They offer an 11% commission rate on all sales.
Anti-aging treatment is another great niche to target for people looking to improve the look and feel of their skin. Lancer Skincare created his advanced anti-aging treatment originally for celebrities but wanted to share his state of art products with everyone. Affiliates earn 12% commissions for content websites and 5% for coupon sites.
You could also focus on medical-grade skincare products. Dr. Dennis Gross Skincare's award-winning products are made with potent, medical-grade ingredients that are also vegan and cruelty-free. Their affiliates earn a 6% commission rate.
Boost Your Affiliate Earnings
These 10 affiliate programmes are just the beginning of what's possible. There are literally hundreds of ways to earn affiliate commissions with your website, including product reviews, top 10 lists, how-to guides, and more
But what about traffic and conversions? How do you make sure your affiliate links get clicked?
So… are you ready to have YOUR VERY OWN WordPress website built and launched in under 10 minutes?
It's easy at Wealthy Affiliate. Take a look at this video and you will find out exactly how to build a FREE Affiliate website on the Wealthy Affiliate platform, easily and quickly. This is where you can begin the process right NOW . . .
Wealthy Affiliate Training Video – Create a FREE Website
As you can see, it is simple and FREE to get started today.
Join Me. Join Our Community.
There is No obligation. No credit cards. It is Simple and FREE and can be done in 3 simple steps:
The decision to join is in your hands but I can honestly say that you will not regret it and you won't look back once you have joined. It's a total no brainer. Once you join, it really is as easy as 1-2-3 and you will have your website built and launched ready to learn, earn and grow.
Help Whenever You Need It
Once you join through the Wealthy Affiliate platform, you will be amazed at the support you have within the platform. It really is second to none. I can say with absolute certainty and from personal experience that this is the best training and mentorship platform for building a successful business online, hands down.
I look forward to welcoming you and to supporting your success!
Please feel free to leave any comments below.