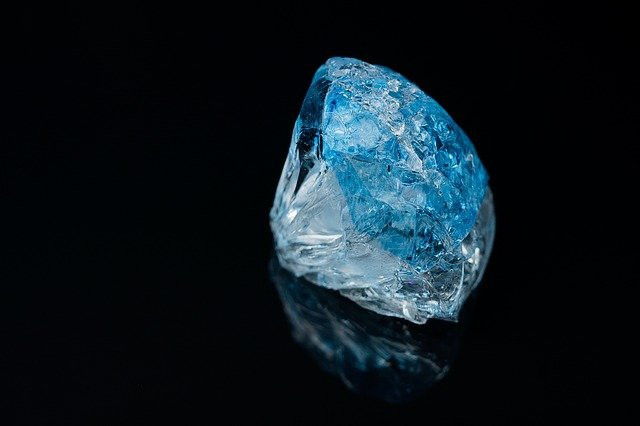 Gemstone or gem refers to any mineral or organic material like pearls that are used for an object of art or jewelry because of their rarity, beauty, and durability. There are over 2,700 types of minerals, but only around 100 are classified as gemstones. Diamonds are the most famous gemstone in the world. They can be colorless or come in rare colors like red, blue, orange, and pink. Here are 10 great diamond & gemstone affiliate programmes:
See how the pros are cashing in with simple affiliate websites using my recommended affiliate training.
Includes, live help, tech support, and step by step lessons!
Diamond & Gemstone Affiliate Programmes
Shiree Odiz
Shiree Odiz is on a mission to make designer jewelry more affordable and accessible
Shiree Odiz offers fine designer jewelry and gemstones at affordable prices directly from designer to customer. Their jewelry is handcrafted by their expert goldsmith and diamond setters. Customers can also purchase loose diamonds based on carat, color, clarity and cut.
They use FlexOffers to manage their affiliate programme. Their average sale is $2500. Shiree Odiz provides their affiliates with banner ads, text links, logos, tracking tools and daily updated data feed.
Reasons To Promote Shiree Odiz: Affordable fine jewelry, great selection of loose diamonds and daily promotions of affiliates to take advantage of.
Bonus: They run daily deals featuring a different highly discounted item to help increase conversion rates.
Blue Nile
Blue Nile is the largest online jeweler in the world and the first to sell diamonds online
Blue Nile is the largest online retailer of certified diamonds and fine jewelry. They've been Forbes' Favorite Online Jeweler every year since 2000 and Internet Retailer Magazine reported they are bigger than the next three largest online jewelers combined. They carry 150,000 of the top diamonds in the world.
They use Impact to manage their affiliate programme. Blue Nile affiliate programme benefits include professionally designed banners, text links, frequently updated creatives, state of the art tracking tools and a responsive affiliate manager.
Reasons To Promote Blue Nile: World's largest online jeweler, incredible selection of diamonds and acompetitive commission rate.
Bonus: Affiliates can promote their intensive selection of high-quality diamonds that are certified by respected independent diamond grading labs.
Allurez
Allurez takes personal care of all their customers to ensure a fantastic jewelry shopping experience
Allurez is a premier online shopping destination for fine jewelry and diamonds. Their jewelry is crafted in the US with high-quality materials and craftsmanship. Customers can design their own engagement rings from their selection of over 90,000 loose diamonds and gemstones.
They manage their affiliate programme on ShareASale. Allurez gives their affiliates access to alluring banners and creatives to attract viewers to their site. They also offer weekly, monthly, and seasonal promotions with high site conversion rates.
Reasons To Promote Allurez: Over 90,000 loose gemstones, jewelry crafted in the US and attractive marketing materials for affiliate benefits to promote and benefit from.
Bonus: Affiliates earn a $50 bonus if they generate their first sale within 30 days of signing up.
James Allen
James Allen is a top bridal jewelry retailer with over 150,000 loose diamonds and gemstones
James Allen is an online bridal jewelry retailer with cutting edge Diamond Display Technology to provide 360° HD imaging. They are one of the top online retailers in the bridal industry. Their inventory includes over 150,000 loose diamonds along with a great selection of loose gemstones including sapphire, ruby, and emerald.
Their average sale is an extremely high $6,500. James Allen uses Post Affiliate Pro to run their in-house affiliate programme. They have one of the oldest and most experienced affiliate teams in the industry. They know how to help their affiliates monetise their site and get the most out of their programme.
Reasons To Promote James Allen: Top bridal jeweler, cutting edge technology and a high average order value for affiliates to profit from.
Bonus: Affiliates earn a very competitive 5% commission rate with a $275 per sale average.
Diamond-USA
Diamond-USA offers a wide selection of high-quality loose diamonds and diamond jewelry
Diamond-USA is one of the largest loose diamond and diamond jewelry online retailers. They offer a price match guarantee on their 100% natural, earth mined diamonds. Their return policy offers customers time to consider their purchase and they do not clear payment until their customers are satisfied.
They use ShareASale and Commission Junction to manage their affiliate programme. Their average sale amount is $3000. Diamond-USA provides their affiliates with a great selection of marketing materials and reporting tools. Special programmes are available for super affiliates.
Reasons To Promote Diamond-USA: Top loose diamond retailer, incredible return policy and special programmes for top affiliates to take advantage of.
Bonus: They offer the best value and customer service which leads to the best possible conversion rates.
Ritani
Ritani is a luxury jewelry brand that is modernising how people purchase diamond jewelry
Ritani lets their customers design their engagement rings online and then preview it at your local jewelry store before deciding to buy. Their inventory includes over 75,000 AGS & GIA certified diamonds. Every gemstone they offer is naturally sourced and set in handcrafted jewelry that compliments its unique qualities.
They use Rakuten Marketing to run their affiliate programme. Ritani gives their affiliates credit for online, phone, and in-store orders. Affiliates have access to banner ads, text links, and their product data feed with over 15,000 items.
Reasons To Promote Ritani: Modern way to purchase engagement rings, naturally sourced gemstones and affiliate credit even for in-store orders.
Bonus: Affiliates earn commissions based on the first $10,000 of each order.
Gemvara
Gemvara Is Owned by Richline Group Inc. which is a Berkshire Hathaway Inc. company.
Gemvara is one of the leading online jewelry destinations. The company uses its unique jewelry customisation process to create one-of-a-kind necklaces, rings, and earrings. All their jewelry are made with meticulous attention to detail from fine gemstones and precious metals in the USA.
Gemvara affiliate programme is run by Commission Junction and Impact Radius. Affiliates get a 2-6% commission with 60 days cookie duration, variety of creatives, banners, and text links, product data feed that features over 30,000 items, and an auto-deposit.
Reasons To Promote Gemvara: Competitive commission rate, wide selection of items and a hands-on affiliate management team to support afffiliates.
Bonus: They offer a 45-day satisfaction guaranteed return policy for all made-to-order jewelry in its original condition.
Clean Origin
Founded in 2017, Clean Origin was established by a team of industry veterans with a combined experience of over 100 years.
Clean Origin's diamonds are 100% ethical and 100% real. They have a team of diamond experts who hand-picked the selection of diamonds available on their site. They take pride that the only difference between lab-created diamonds and mined diamonds is their origin. They offer concierge service and a 100-day money-back guarantee to back all of its fine jewelry.
The Clean Origin affiliate programme is managed by ShareASale which will provide text links, banners and product links. Affiliates will be paid 5% for each sale generated. The average order size is $4,000 and the cookie duration is 90 days.
Reasons To Promote Clean Origin: Competitive commission rate, high average order size and lab-created diamonds.
Bonus: Can attract unique customers who prefer more ethical and clean gems like these lab-grown diamonds. Buzz-worthy story.
Angara
Angara has grown to become a prominent online player in the jewelry industry.
Angara has been in the fine gemstone business for generations, specialising in gemstone cutting, polishing, and design of Sapphires, Rubies, Emeralds, Tanzanites, Diamonds, and other gemstones. The company's success has been written by Forbes, Crain's, Women's Wear Daily, Daily Candy, Harvard Business Review, and other media channels. In addition to their extensive collection, customers can design their own jewelry.
Angara's affiliate programme is run by LinkShare Affiliate Partnership Network. Affiliates will earn a 10% commission on over 7,000 products. The average order value is $1,100 and the cookie life duration is 30 days.
Reasons To Promote Angara: High commission and average order value and a wide selection of items for affiliates to promote.
Bonus: Aggressive affiliate incentives and bonuses. Great selection of data feeds, text links, banners and other marketing tools.
Brillianteers
Brillianteers has offices in the USA, UK, Belgium, Israel, and Australia.
Brillianteers is a family run diamond and jewelry manufacturer with over 30 years of experience in the industry. Their jewelry is exclusively designed and completely handcrafted in house. They are the major suppliers to many of the leading jewelry stores across the world and specialises in affordable diamond jewelry.
Brillianteers affiliates get up to 8% commission with an average order value of $1,500. They also provide strong affiliate support, a smart cookie for tracking online purchases, and exclusive offers for affiliates' customers.
Reasons To Promote Brillianteers: High commission and average order value, years of experience and great affiliate support available.
Bonus: Included in the Brillianteers Experience are free-shipping, 30-day returns, and a Limited Lifetime Warranty.
Affiliate Website Ideas
Now that you've discovered 10 great diamond & gemstone affiliate programmes, it's time to focus on what niche you want to target. One idea is natural gemstones. Allurez offers over 90,000 loose diamonds and natural gemstones. Affiliates earn 8% commissions on sales.
You could also target colored diamonds. Angara has a great selection of colored diamonds and other colored gemstones. They offer a very generous 10% commission rate.
Another niche idea is eco-friendly diamonds such as lab-grown diamonds. Clean Origin creates superior quality, lab-grown diamonds for socially conscious consumers. Affiliates earn a 5% commission rate on sales.
Also, don't forget that diamonds and gemstones could fit into other niche sites like wedding planning, dating sites, and other sites that are related to, but not specifically about gemstones.
Boost Your Affiliate Earnings
These 10 affiliate programmes are just the beginning of what's possible. There are literally hundreds of ways to earn affiliate commissions with your website, including product reviews, top 10 lists, how-to guides, and more
But what about traffic and conversions? How do you make sure your affiliate links get clicked?
Well… are you ready to have YOUR VERY OWN WordPress website built and launched in under 10 minutes?
It's easy at Wealthy Affiliate. Take a look at this video and you will find out exactly how to build a FREE Affiliate website on the Wealthy Affiliate platform, easily and quickly. This is where you can begin the process right NOW . . .
Wealthy Affiliate Training Video – Create a FREE Website
As you can see, it is simple and FREE to get started today.
Join Me. Join Our Community.
There is No obligation. No credit cards. It is Simple and FREE and can be done in 3 simple steps:
The decision to join is in your hands but I can honestly say that you will not regret it and you won't look back once you have joined. It's a total no brainer. Once you join, it really is as easy as 1-2-3 and you will have your website built and launched ready to learn, earn and grow.
Help Whenever You Need It
Once you join through the Wealthy Affiliate platform, you will be amazed at the support you have within the platform. It really is second to none. I can say with absolute certainty and from personal experience that this is the best training and mentorship platform for building a successful business online, hands down.
I look forward to welcoming you and to supporting your success!
Please feel free to leave any comments below.