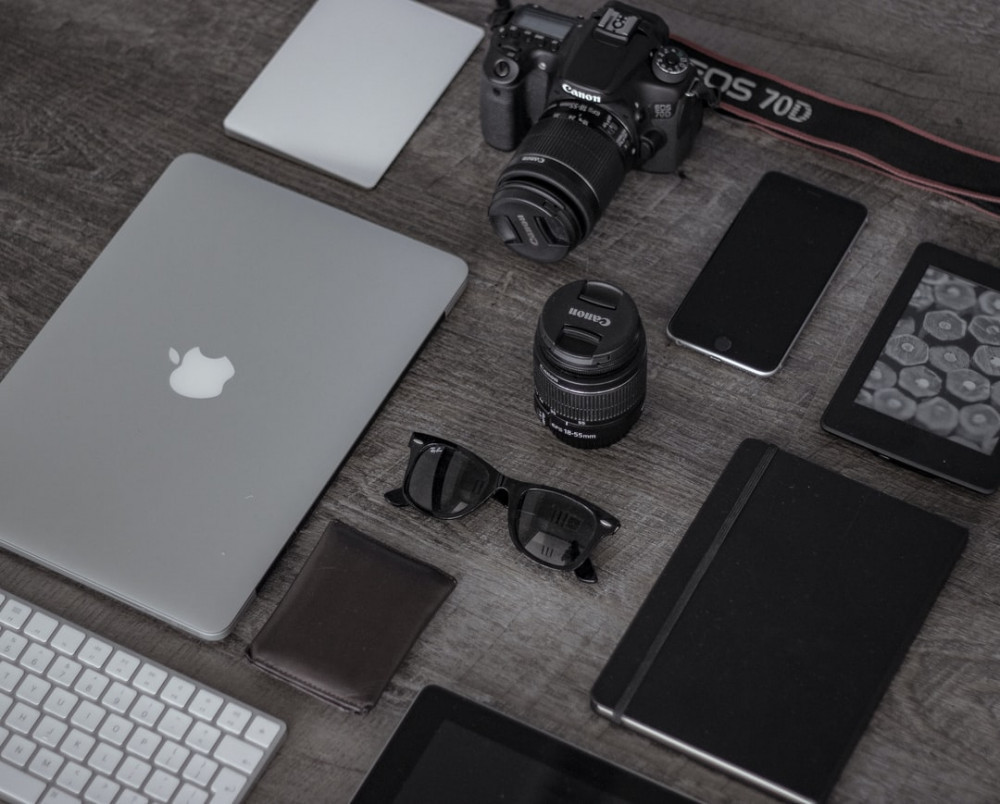 A digital product is any product you can sell online that doesn't have a physical form.
Examples include PDFs, ebooks, MP3s, media files, software, website themes, and graphics. There really is a large amount of things to choose from, like WordPress plugins, PDF Guides on how to do something (like Clickbank), learning programmes like Udemy, online universities, or even video game downloads.
See how the pros are cashing in with simple affiliate websites using my recommended affiliate training.
Includes, live help, tech support, and step by step lessons!
Also, digital products are some of the highest paying programmes out there, so expect some big commissions! Here are 10 great digital products affiliate programmes.
Digital Products Affiliate Programmes
Envato Market
Envato Market is the largest creative marketplace in the world that sells millions of digital assets each year. You can buy anything from advanced WordPress themes, plugins, Photoshop actions, to video footage. They also offer an education network of tutorials, training, and courses.
Their affiliates earn more than $3 million per year. Their affiliate programme is powered with Impact Radius. Envato Market gives their affiliates full access to high performing banners, text links, and performance tracking.
Reasons To Promote Envato Market: Largest creative marketplace, millions of digital products and high performing marketing materials for affiliates to take advantage of.
Bonus: Affiliates earn 30% commissions when their viewers make their first purchase on any Envato Market site.
WP Engine & Studiopress
WP Engine is one of the most popular, and highest quality web hosting services available as of 2020. They offer extremely high payouts, paying $200 per conversion, which is pretty crazy since their basic monthly hosting plan is just $30/month.
StudioPress creates themes and tools to make WordPress easier. Their combined expert knowledge of design, SEO, performance, support, and security creates stunning, reliable WordPress sites. These are the themes I use on my sites, and can personally vouch for their quality and performance.
Both programmes are run under the WPEngine flag via ShareASale to manage their affiliate programme.
Reasons To Promote StudioPress: Premium WordPress themes, plugins and hosting all wrapped up in one very lucrative affiliate programme. Brand awareness and good customer reviews.
Wondershare
Wondershare is an innovative software developer that creates top selling software and services. They help bring simplicity to your digital life with their utilities, multimedia, mobile apps and software. Their top products include Video Editor, PDF Editor, DVD Creator, Data Recovery, Video Converter Ultimate, and more.
They use Commission Junction to run their affiliate programme. Affiliates can sign up by searching for Wondershare in the advertisers' sections. They provide all the marketing materials and tools you will need to get started including creatives, coupons, and promotional codes.
Reasons To Promote Wondershare: Innovative software, great tiered commission rates, exclusive promo codes and coupons for affiliates to promote.
Bonus: Affiliates can earn increased commission rates of 35-50% for monthly sale of $2,000-8000+.
InPixio
InPixio creates easy to use photo editing software. Their products are geared towards all types of users from novice to professional photographers. They offer modern software design, innovative features, video tutorials, and helpful support.
Their affiliate programme is managed by ShareASale. InPixio provides their affiliates with creatives and tracking tools. All of their products have in-cart upsells which lead to higher average order values and higher commissions.
Reasons To Promote InPixio: Innovative photo editing products, creatives for all types of photographers and tiered commissions for affiliates to profit from.
Bonus: Their tiered commissions of 30-50% rewards higher sales with higher commissions.
InkyDeals
InkyDeals offers one of the largest and most affordable digital resource libraries. They help empower photographers, graphic designers, web developers and business owners to create great content. Their high converting digital products includes Photoshop actions, vector packs, fonts, templates, textures, and WordPress templates.
They use ShareASale to run their affiliate programme. InkyDeals provides their affiliates with unique banner ads, graphics, affiliate only coupons, tracking tools, and a dedicated affiliate support team. They also send out a weekly newsletter with new content for your viewers.
Reasons To Promote InkyDeals: Affordable digital resources, high converting products and exclusive affiliate deals to benefit from.
Bonus: Affiliates can promote exclusive high converting design bundles and deals to fit the needs of their viewers.
Animoto
Animoto makes it easy to create professional videos on the web or on the go. They wanted to find a cost-effective, easy to use, and fun solution for anyone to make great videos. Millions of photographers, businesses, and families have used their products to create marketing and slideshow videos.
Their average sale is around $83. Animoto uses ShareASale to power their affiliate programme. Affiliates have access to a great selection of marketing tools and resources. Their dedicated affiliate management team is available to help answer any questions and offer suggestions on how to optimise your campaigns.
Reasons To Promote Animoto: Easy to use video software, millions of happy customers and lots of marketing materials for affiliates to make good use of.
Bonus: Animoto provides their affiliates with frequent updates on new promotions, sales opportunities and contents.
SoftwareKeep
SoftwareKeep is an authorised Microsoft reseller that carries everything you need for your computer. Customers can save money on their digital copies of software like Microsoft Office Suites, Office applications, and anti-virus software. On top of their already low prices, they offer frequent sales, bulk discounts, and will beat prices by as much as 5%.
Their average order value is $115. SoftwareKeep has partnered with ShareASale to run their affiliate programme. Affiliates have access to banner ads, text links, monthly sales, discounts and reporting tools to track their progress.
Reasons To Promote SoftwareKeep: Authorised Microsoft reseller, low prices, high average order value
Affiliates earn great commissions on trusted Microsoft products for an authorised reseller.
Dover Publications
Dover Publications has been a trusted source for books since 1941. They offer over 10,000 books and ebooks for every age and interest. Their newly redesigned website features detailed descriptions, images, and content to inspire and increase conversion rates.
Their easy to sell products cover a big market with universal appeal. Dover Publications uses ShareASale to give their affiliates access to marketing materials and tracking tools on an easy to use affiliate dashboard. Affiliates can promote regular discount offers and specials to their viewers.
Reasons To Promote Dover Publications: Trusted book retailer, huge product selection and easy to sell products.
Bonus: Affiliates can promote Dover Publications' entire selection of books or just a few categories to fit their audience.
Autodesk
Autodesk is an industry leader in engineering, 3D design, and entertainment software. They make software for people in the manufacturing, building, construction, architecture, media, and entertainment industries. They've helped over 10 million customers including every Fortune 100 member.
Their affiliate programme is run on Commission Junction. Autodesk provides their affiliates with top performing product information, creatives, active deals and promotions. Affiliates can promote products in the Americas, Europe, and Asia and have the ability to join their international affiliate programmes.
Reasons To Promote Autodesk: Leader in engineering and entertainment software, top performing product information and limited action referral occurrences.
Bonus: Autodesk offers free trials on their high value software to let customers test out the software and help increase conversion rates.
Easy Digital Downloads
Easy Digital Downloads helps people sell digital products with WordPress. Users can sell everything from ebooks, PDF files, WordPress plugins, and more. Their features include a full shopping cart, discount codes, unlimited file downloads, download activity tracking and much more.
They manage their affiliate programme on their website. Easy Digital Downloads gives their affiliates access to attention grabbing banners and HTML snippets. Affiliates have access to detailed statistics and performance tracking to determine which promotion tactics work the best.
Reasons To Promote Easy Digital Downloads: Helps people sell digital products on their website, lots of product features, high performing material materials
Bonus: Easy Digital Downloads is a great option for businesses looking to sell their own digital products on their website.
Affiliate Website Ideas
Now that you've read about 10 great digital product affiliate programmes, it's time to choose a niche to target. You could focus on WordPress themes. StudioPress creates WordPress themes and tools to make building and managing your website easier. Affiliates earn a 35% commission on sales.
Another niche idea is photo editing software. InPixio creates easy to use photo editing software for all types of photographers. They offer their affiliates commissions of 30-50% based on sales. You could also target ebooks. Dover Publications offers over 10,000 books and ebooks. Affiliates earn 10% on sales of their books and ebooks.
There are obviously tons more that could go on this list…too much to fit into a Top 10. I've picked just 10 that I like, but you'll need to get more specific with your niche to discover appropriate affiliate programmes for your website. What's your niche within the "digital product" industry, and I can make a top 10 list for you!
Boost Your Affiliate Earnings
These 10 affiliate programmes are just the beginning of what's possible. There are literally hundreds of ways to earn affiliate commissions with your website, including product reviews, top 10 lists, how-to guides, and more
But what about traffic and conversions? How do you make sure your affiliate links get clicked?
So… are you ready to have YOUR VERY OWN WordPress website built and launched in under 10 minutes?
It's easy at Wealthy Affiliate. Take a look at this video and you will find out exactly how to build a FREE Affiliate website on the Wealthy Affiliate platform, easily and quickly. This is where you can begin the process right NOW . . .
Wealthy Affiliate Training Video – Create a FREE Website
As you can see, it is simple and FREE to get started today.
Join Me. Join Our Community.
There is No obligation. No credit cards. It is Simple and FREE and can be done in 3 simple steps:
The decision to join is in your hands but I can honestly say that you will not regret it and you won't look back once you have joined. It's a total no brainer. Once you join, it really is as easy as 1-2-3 and you will have your website built and launched ready to learn, earn and grow.
Help Whenever You Need It
Once you join through the Wealthy Affiliate platform, you will be amazed at the support you have within the platform. It really is second to none. I can say with absolute certainty and from personal experience that this is the best training and mentorship platform for building a successful business online, hands down.
I look forward to welcoming you and to supporting your success!
Please feel free to leave any comments below.