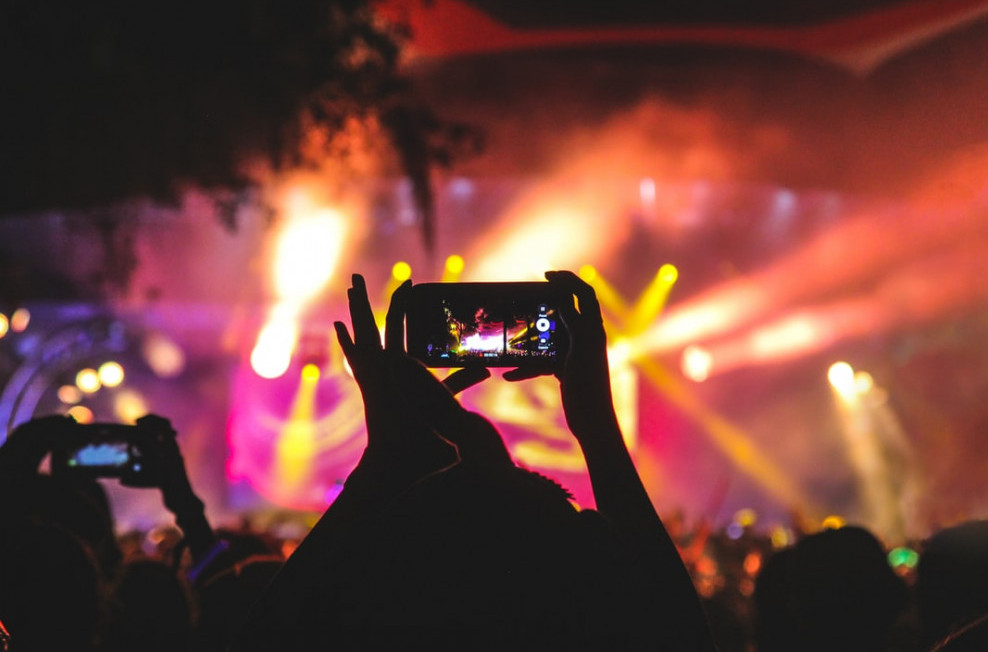 An event ticket gives you special access to the latest and most popular events. Fans of sports teams, musicians, bands, and the theater alike enjoy taking advantage of seeing their favorite players and artists live. Major League Baseball alone sells over 70 million tickets each year. Check out these10 great event ticket affiliate programmes to take advantage of this huge market.
See how the pros are cashing in with simple affiliate websites using my recommended affiliate training.
Includes, live help, tech support, and step by step lessons!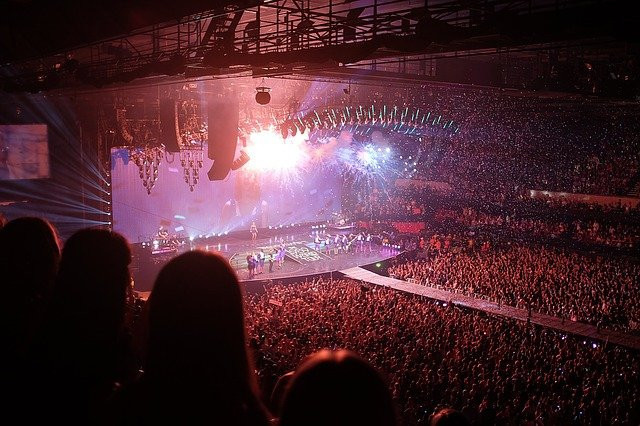 Event Ticket Affiliate Programmes
Ticket Network
TicketNetwork is an innovative leader in the ticketing industry
TicketNetwork is one of the top online ticket exchange platforms. Their marketplace has an inventory of $5.5 billion in tickets that includes millions of tickets to thousands of events. They offer a 100% money-back guarantee and daily support from their US call center.
They have an average order value of $350+. TicketNetwork uses ShareASale to run their affiliate programme and give their affiliates access to a suite of marketing tools. They offer one of one the highest commission rates in the industry.
Reasons To Promote TicketNetwork: Millions of tickets, shop with confidence and high industry commission rates for affiliates to benefit from.
Affiliates can also sign up with Rakuten Marketing, Impact Radius, and Commission Junction but they only offer 10% commission rates.
PurchaseTix
PurchaseTix offers very competitive prices on event tickets
PurchaseTix has a loyal following of people looking for great deals on events. They offer tickets to all major events from concerts, theater, sporting events, and more. Their selection of sports tickets includes the NBA, NFL, MLB, NCAA, and NHL tickets.
They've partnered with FlexOffers to oversee their affiliate programme. PurchaseTix has an average order size of over $400. Affiliates have access to all the promotional materials and reporting tools needed to start promoting right away.
Reasons To Promote PurchaseTix: Competitive event ticket prices, high average order size and a flexible affiliate programme.
Take Note: They also have an open PPC bidding policy that allows trademark bidding.
Ticket Liquidator
Ticket Liquidator has been connecting ticket buyers with sellers since 2003
Ticket Liquidator has built a huge online inventory of event tickets. Customers can find great deals to the most prestigious events nationwide. They guarantee all of their tickets are legitimate and will be delivered before the event and refunded if the event is canceled.
Affiliates can sign up with Impact Radius, Rakuten Marketing, or AvantLink. Ticket Liquidator works with their affiliates to help them optimise their earnings. Affiliates have access to a wide variety of banner ads, text links, search boxes, coupons, data feeds, and comprehensive reporting tools.
Reasons To Promote Ticket Liquidator: One-stop shop for tickets, multiple affiliate programmes, lots of affiliate tools and help to benefit from.
Bonus: They have an average order value of $350 with some orders over $1000.
ScoreBig
ScoreBig provides access to the latest and sold-out event tickets
ScoreBig is an online resale marketplace for event tickets. Customers can purchase tickets for popular concerts, theaters, and sporting events. Users can even find tickets to sold-out events last minute and utilise their interactive seat maps to find the perfect seat.
Their affiliate programme is managed by ShareASale. ScoreBig provides their affiliates with a great selection of creatives and real-time tracking tools. Their responsive affiliate management is available to assist with any questions and offer suggestions on how to get the most of their programme.
Reasons To Promote ScoreBig: Great seats at new and sold-out events, interactive seat maps and generous commission rates for affiliates to profit from.
Take Note: Since they are a ticket resale marketplace, prices may be above face value especially for sold-out events.
StubHub
StubHub is the top online destination for ticket resellers and buyers
StubHub reinvented the ticket marketplace with their innovative technology and algorithms. They are the largest marketplace in the world with events in over 40 countries. They have tickets for more than 10 million music, theater, and sports events.
They've teamed up with FlexOffers to run their affiliate programme. StubHub gives their affiliates access to regularly updated marketing materials and content. Affiliates can also access their easy to use API for full integration. Top-performing affiliates may be eligible to receive higher commission rates.
Reasons To Promote StubHub: World's biggest ticket marketplace, Fan Protect guarantee and increased commissions available for affiliates to profit from.
Take Note: It's important to note the base commission rate for MLB tickets is 2% and NFL ticket sales receive 1% commissions.
SeatGeek
SeatGeek makes it easy to find tickets to live events
SeatGeek searches dozens of ticket sites to show you the top results in one place. Their ticket search engine analyses thousands of tickets. This allows fans to quickly discover the best deals. They also recommend upcoming events based on your favorite artists and teams.
SeatGeek has an average order of $250 with industry-leading conversion rates. They have created eye-catching marketing materials, deals, and promotions to help their affiliate maximise their revenue.
Reasons To Promote SeatGeek: Top ticket search engine, industry-leading conversion rates and world-class customer service for affiliates to promote.
Bonus: Customers receive a world-class buying experience with help from their in-house customer service team.
SelectATicket
SelectATicket sells everything from Broadway to see event tickets
SelectATicket specialises in buying and selling event tickets in the NYC area and national events like the Super Bowl. They do not charge any added service fees so the price you see is what you actually pay. Customers also receive their best price guarantee where if they can't beat the price, you'll get a $25 gift card.
They have an average sale of $650+. SelectATicket affiliates can add any of the premade banner ads, text links, or content to their blog or website to help them promote.
Reasons To Promote SelectATicket: Specialises in NYC and national events, no added service fees and a best price guarantee.
Take Note: Affiliates can also sign up with Pepperjam which offers 5% commissions and 45-day cookie life.
VividSeats
VividSeats helps people experience their favorite events live
VividSeats works hard to provide fans with the best value and customer service experience when they need to buy event tickets online. They are the largest independent ticket marketplace. They offer a 100% buyer guarantee and help millions of fans attend live events each year.
Affiliates can sign up for their exclusive affiliate programme with Commission Junction. VividSeats offers their affiliates an average order of $400+. Affiliate marketing materials include custom banner ads and links that are regularly updated for specials events and holidays.
Reasons To Promote VividSeats: Most affordable ticket inventory, 100% buyer guarantee and custom banner ads for affiliates to take advantage of.
They are one of the only full-service ticket marketplaces in the industry.
Ticketor
Ticketor is a smart, affordable event ticketing and box-office solution
Ticketor is an affordable event ticketing solution. Their easy to use system integrates online, on location, and over the phone ticket sales. Users can set up their own ticketing system in just minutes and utilise their powerful features like flexible pricing, recurring event scheduler, seating chart designer, and a website builder.
Their affiliate programme is managed in-house and only takes 30 seconds to sign up. Ticketor provides each affiliate with a unique trackable link to share on their website, blog, email, or social media pages. Affiliates earn commissions on setup fees, monthly fees, and a percentage of the transaction fee Ticketor collects from ticket sales.
Reasons To Promote Ticketor: Simple to use event ticketing solution, monthly/lifetime commissions and a quick affiliate signup process is a bonus.
Bonus: Affiliates earn 30% commissions each month for up to 2 years for active affiliates and 10% for the life of the account.
TickPick
TickPick is shaking up the ticketing industry with their unique bidding platform
TickPick is an online ticket marketplace where fans can buy, sell, or bid on tickets. Their patented ticket grading algorithms rate every ticket to help you find the best deals. They do not charge any buyers fees which saves their customers an average of 10-15%.
Their average order value is $275. TickPick utilises the Commission Junction platform to run their affiliate programme. Affiliates never miss sales because all purchases must be made online even if they call customer support.
Reasons To Promote TickPick: No fee ticket marketplace, user-friendly website and repeat commissions possible.
Bonus: Affiliates earn commissions on repeat purchases during the cookie life window.
Affiliate Website Ideas
Now that you've discovered 10 great event ticket affiliate programmes, it's time to start thinking about what niche you want to focus on. You could target sold-out event tickets. ScoreBig helps fans find last minute tickets to sold-out events. Affiliates earn 13% commissions on sales.
Sporting event tickets is another great niche idea. TicketNetwork has an inventory of $5.5 billion that includes thousands of sporting event tickets. They offer a 12% commission rate.
However, tickets fit with a lot of niches. You don't have to create a "ticket focused" website to include these affiliate programs. Anything to do with sports, music, or even motivational speaking events could be monetised with links from ticket-related affiliate programmes.
Boost Your Affiliate Earnings
These 10 affiliate programmes are just the beginning of what's possible. There are literally hundreds of ways to earn affiliate commissions with your website, including product reviews, top 10 lists, how-to guides, and more
But what about traffic and conversions? How do you make sure your affiliate links get clicked?
So… are you ready to have YOUR VERY OWN WordPress website built and launched in under 10 minutes?
It's easy at Wealthy Affiliate. Take a look at this video and you will find out exactly how to build a FREE Affiliate website on the Wealthy Affiliate platform, easily and quickly. This is where you can begin the process right NOW . . .
Wealthy Affiliate Training Video – Create a FREE Website
As you can see, it is simple and FREE to get started today.
Join Me. Join Our Community.
There is No obligation. No credit cards. It is Simple and FREE and can be done in 3 simple steps:
The decision to join is in your hands but I can honestly say that you will not regret it and you won't look back once you have joined. It's a total no brainer. Once you join, it really is as easy as 1-2-3 and you will have your website built and launched ready to learn, earn and grow.
Help Whenever You Need It
Once you join through the Wealthy Affiliate platform, you will be amazed at the support you have within the platform. It really is second to none. I can say with absolute certainty and from personal experience that this is the best training and mentorship platform for building a successful business online, hands down.
I look forward to welcoming you and to supporting your success!
Please feel free to leave any comments below.