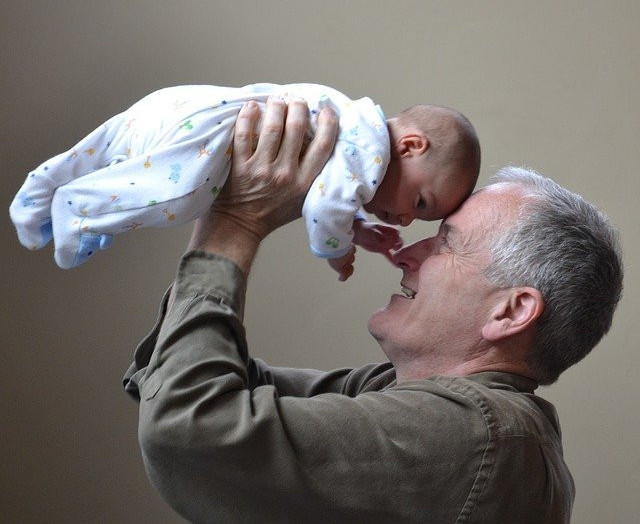 It might surprise you to know that Genealogy is the 2nd most popular hobby in the US. It is also called family history. Genealogy research allows you to find out more about your ancestors and your heritage. Genetic genealogy utilises your DNA to discover the genetic relationship between your family members, your origins, and even learn more about your health and genetic traits. Check out these 10 genealogy affiliate programmes below.
See how the pros are cashing in with simple affiliate websites using my recommended affiliate training.
Includes, live help, tech support, and step by step lessons!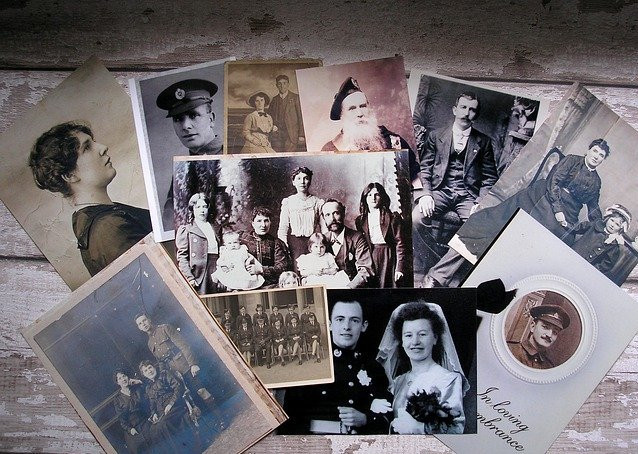 Genealogy Affiliate Programmes
Ancestry
Ancestry is the largest collection of family history records online
Ancestry has helped 20 million people connect to discover a deeper family history and genealogy. Their online resources include 100 million family trees and 20 billion records to help you research your family and their stories. Members can build their family tree, connect with other users, or take a DNA test to uncover their origins.
Partnerize run the Ancestry affiliate programme. Ancestry is looking to partner with unique websites that focus on topics like family history, heritage travel, scrapbooking, and genetic genealogy or DNA. As an affiliate, you will be provided with a great selection of banner ads and text links to help drive traffic to your website.
Reasons To Promote Ancestry: Largest online family history resource, generous commission rates and bonus opportunities for affiliates to benefit from.
Bonus: Bonus incentives are available for top-performing affiliates.
Newspapers.com
Newspapers.com is an online collection of historical newspapers from the US and around the world
Newspapers.com is the largest archive of historical newspapers. They offer access to over 466 million high-quality pages with millions of pages added every month. Users can easily search their collection to find notices of births, family events, marriages, deaths, and more.
Commission Junction run the Newpapers.com affiliate programme. As an affiliate, you will benefit from state-of-the-art affiliate tools, monthly payouts, and ongoing bonus offers. Affiliates also have access to interesting, unique content and promotional offers to share with their viewers.
Reasons To Promote Newspapers.com: Great resource for family historians and genealogists, two commission tier levels and interesting marketing content for affiliates to benefit from.
Bonus: For total sales amounts of $1000+, affiliates earn an increased commission rate of 40%.
Genealogy Freelancers
Genealogy Freelancers makes it easy to connect with genealogy specialists from nearly every country
Genealogy Freelancers lets you post your family history project and compare offers from genealogy experts to find the best possible prices. Their network includes genealogist researchers and translators from almost every country to help discover your ancestral roots. Users can search for freelancers who specialise in archive research, Coat of Arms, people search, and more.
Genealogy Freelancers manage their affiliate programme in-house. Genealogy Freelancers allows their affiliates to promote on their website, blog, Adwords, or any other way they think will work. All affiliates have to do is share their links or any content from their affiliate resource library.
Reasons To Promote Genealogy Freelancers: Network of genealogy specialists, flexible affiliate programme and extremely high special offer commission rate for affiliates to take advantage of.
Bonus: They are currently offering a special offer of an incredible 80% commission rate on all sales.
HomeDNA
HomeDNA offers research-backed in-home genetic DNA testing
HomeDNA offers affordable, accurate DNA tests with a simple cheek swab in the comfort of your own home. They have DNA kits for ancestry, health, and even for your pets. Customers can pinpoint their ancestry to the town and city with their high-resolution DNA test.
FlexOffers oversee the HomeDNA affiliate programme. HomeDNA runs deals and promotions throughout the year and makes great gifts during the holidays. Their dedicated affiliate management team is available to help you set up and offer suggestions on how to best promote their products.
Reasons To Promote HomeDNA: Affordable at-home genetic DNA testing, frequent sales, deals and competitive commission rates for affiliate to benefit from.
Bonus: Affiliates earn a generous $25 flat commission fee on sales of their GPS Origins Ancestry Test.
MyHeritage
MyHeritage breaks down your ethnic origins from 42 ethnicities
MyHeritage is an industry leader in DNA testing and family history. They have helped millions of families create their family tree and discover their ethnic origins from 42 supports ethnicities. Their technology also automatically matches people to find new relatives based on their DNA.
Awin oversee the MyHeritage affiliate programme. As an affiliate, you will be provided with all their top offers to help you convert more leads. Affiliates can also access creatives, monitor their traffic, and see real-time statistics on their easy to use affiliate dashboard.
Reasons To Promote MyHeritage: DNA and family history leader, the largest DNA database and a very lucrative industry.
Bonus: Affiliates earn 10% commissions on every DNA kit purchased through their link.
Fold3
Fold3 is the ultimate resource for military records to create an online memorial for those who served
Fold3 is a subscription service that provides access to military records to help users share and discover stories of the men and women who served. Users can share photos, personal documents, and stories. Their social network is perfect for genealogists, family historians, veterans, and their families to learn more about their ancestors and their military service.
Commission Junction host the Fold3 affiliate programme. As an affiliate, you will have access to all the tools and resources needed to start promoting right away. Their collection of marketing materials includes banner ads, text links, page links, and free trial offers.
Reasons To Promote Fold3: Military records social network, long cookie life and increased commissions based on sales for affiliates to benefit from.
Bonus: Affiliates earn increased commissions of 40% with total sales of $1,200-1,800+.
GenealogyBank
GenealogyBank is the most comprehensive newspaper archive to discover your ancestry
GenealogyBank offers a newspaper collection of millions of American families and billions of names from 1690 to today. You can find photographs, marriage notices, local news, government documents, obituaries, and more. They even have exclusive newspapers that can only be found on GenealogyBank to help in your genealogy search.
Their affiliate program is managed in-house. GenealogyBank lets their affiliates promote with text links, banner ads, and other creatives on their website, email, or search engine. They also run frequent exclusive affiliate promotions, sales, and content to help increase their sales volume.
Reasons To Promote GenealogyBank: Over 1 billion genealogy records, affiliate exclusive deals and sales volume incentives for affiliates to take advantage of.
Bonus: Affiliates can increase commissions up to 30% based on their sales performance.
23andMe
23andMe has helped over 3 million people understand their health and ancestry with their DNA kits
23andMe was named after the 23 pairs of chromosomes in your DNA and was started to empower people to explore their genes. Their detailed DNA reports help people understand more about their health and ancestry. They are the only direct to consumer genetic service that meets FDA standards.
FlexOffers run the 23andMe affiliate programme. As an affiliate, you will be provided with regularly updated marketing assets and comprehensive reporting tools. Their dedicated affiliate management team is on-hand to help you succeed.
Reasons To Promote 23andMe: Detailed DNA reports, access to the latest creatives and higher commissions available for affiliates to benefit from.
Bonus: Top-performing affiliates may be eligible to earn increased commission fees.
Family Tree Magazine
Family Tree Magazine is a bimonthly genealogy magazine for those who want to discover their roots
Family Tree Magazine believes every birth should be celebrated and every milestone honored. Their bimonthly genealogy magazine helps people discover, celebrate, and preserve their roots. They provide how-to articles, historical facts, genealogy news, and family history resources.
Family Tree Magazine has created a library of banner ads, text links, buttons, content, and more affiliates can add to their website, blog, or social media pages. Their program allows affiliates to monetise their site and provide their viewers with a great genealogy resource.
Reasons To Promote Family Tree Magazine: Great genealogy resources, flexible affiliate programme and lots of ways for affiliates to earn commissions.
Bonus: Affiliates earn commissions on their collection of books, digital downloads, and genealogy products, and more.
OneGreatFamily
OneGreatFamily makes it easy to create and collaborate with other users to watch their family trees grow
OneGreatFamily has created with most technically advanced online records management tool. Their patented online genealogy services allow users to combine their knowledge into one gigantic shared database. With their breakthrough technology, they are able to link all family trees together into the world's largest online family tree.
Commission Junction run the OneGreatFamily affiliate programme. As an affiliate, you will have access to easy to use HTML codes that you can copy and paste on your website to start generating traffic. Their in-house affiliate management team is dedicated to helping their affiliates get the most out of their programme.
Reasons To Promote OneGreatFamily: Advanced online records management tools, connect with family and other users and extremely high commission rates for affiliates to benefit from.
Bonus: Affiliates can earn incredible commission rates of 25% up to 75% for monthly sales of 1 to 300+.
Affiliate Website Ideas
Now that you've learned about 10 great genealogy affiliate programmes, it's over to you to choose a niche to focus on. You could target online family history records. Ancestry has the largest collection of online genealogy resources. Affiliates receive 20% commissions on Ancestry subscriptions and 10% on Ancestry DNA services.
Genealogy researchers is another great niche idea for people looking to find experts who can help them learn more about their family history and ancestry. Genealogy Freelancers helps people connect with the best genealogy experts from all around the world. They offer a generous 40% commission rate. AMAZING!!
Genetic genealogy has become a popular way to learn more about your ancestry and genetic traits with a simple, easy to use at-home DNA kit. Home DNA offers affordable, accurate DNA tests to learn more about your ancestry and health. Affiliates can earn commissions of $5-$25 or 10% based on the type of test purchased.
Boost Your Affiliate Earnings
These 10 affiliate programs are just the beginning of what's possible. There are hundreds of ways to earn affiliate commissions with your website, including product reviews, top 10 lists, how-to guides, and more.
But what about traffic and conversions? How do you make sure your affiliate links get clicked?
So… are you ready to have YOUR VERY OWN WordPress website built and launched in under 10 minutes?
It's easy at Wealthy Affiliate. Take a look at this video and you will find out exactly how to build a FREE Affiliate website on the Wealthy Affiliate platform, easily and quickly. This is where you can begin the process right NOW . . .
Wealthy Affiliate Training Video – Create a FREE Website
As you can see, it is simple and FREE to get started today.
Join Me. Join Our Community.
There is No obligation. No credit cards. It is Simple and FREE and can be done in 3 simple steps:
The decision to join is in your hands but I can honestly say that you will not regret it and you won't look back once you have joined. It's a total no brainer. Once you join, it really is as easy as 1-2-3 and you will have your website built and launched ready to learn, earn and grow.
Help Whenever You Need It
Once you join through the Wealthy Affiliate platform, you will be amazed at the support you have within the platform. It really is second to none. I can say with absolute certainty and from personal experience that this is the best training and mentorship platform for building a successful business online, hands down.
I look forward to welcoming you and to supporting your success!
Please feel free to leave any comments below.