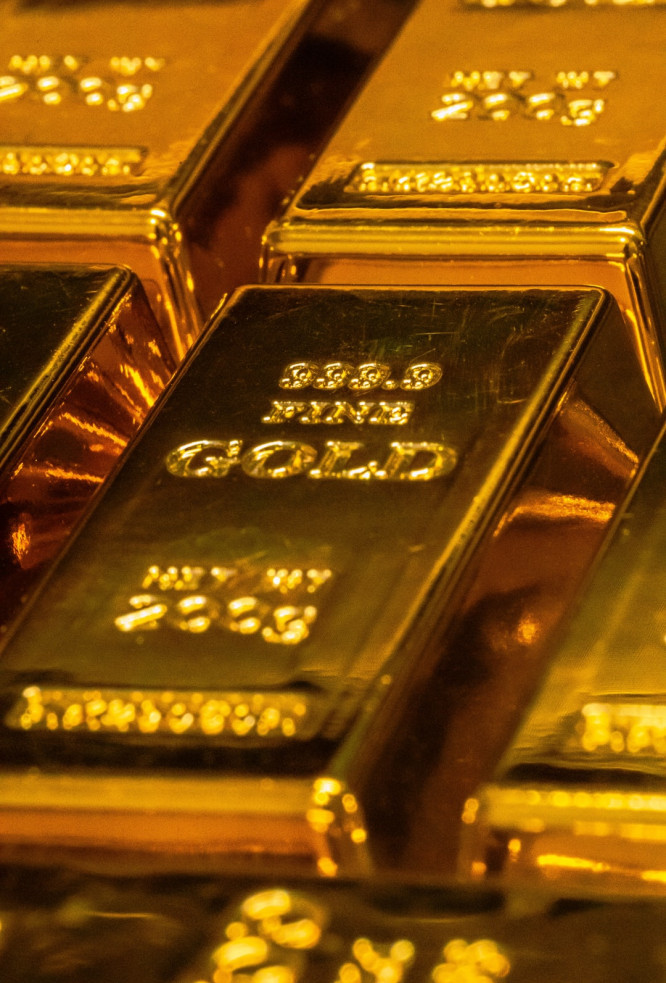 Bullion is defined as a precious metal like gold or silver that is valued by weight or measured in bulk before coining. It is formed into bars for easy measurement. Its value is determined by its purity and mass. Gold and silver bullion are used as investment alternatives to traditional banking as they are known to hold their value even in down markets. Here are 10 great gold and silver bullion affiliate programmes:
See how the pros are cashing in with simple affiliate websites using my recommended affiliate training.
Includes, live help, tech support, and step by step lessons!
Gold & Silver Bullion Affiliate Programmes
Goldbroker.com
Goldbroker.com provides gold and silver bullion investors with a direct ownership storage solution
Commission: 20% of net margin
Cookie: 1 year
Goldbroker.com helps their clients protect their assets by investing in gold and silver bullion. They are one of the only companies that offer physical gold and silver investment services outside of the banking system where direct ownership is fully controlled by the investor. They provide two services to their customers, secured storage outside of the banking system in your name, and shipping services via secured transport.
Their affiliate programme is managed in-house. Goldbroker.com provides their affiliates with a variety of marketing tools including text links, banners, buttons, an investment simulation widget, and gold price widgets. Affiliates can recruit customers on their website, email, and social networking.
Reasons To Promote Goldbroker.com: Connects clients with secure storage outside of the banking system, direct ownership to protect your investment, lifetime commissions
Bonus: Affiliates earn 20% of the net margin on purchases and storage services for the lifetime of their customers.
GoldCore
GoldCore is an internationally recognised gold and silver bullion dealer
Commission: 25% of the 2% buyers fee on all bullion purchases
Cookie: 2 years
GoldCore allows their customers to safely buy gold and silver bullion coins and bars in secure storage or have it delivered with free shipping in the US. They have transacted over $1 Billion in sales since they were established in 2003. They specialise in segregated and allocated storage with instant online auditing directly from vault providers.
Affiliates can sign up for the GoldCore affiliate programme on their website. Their in-house programme allows them to give their affiliates a better commission rate than if they used an affiliate management platform. They provide their affiliates with all the marketing materials and tools they need to get started.
Reasons To Promote GoldCore: Fully insured storage, lowest rate for buying and selling and recurring commissions for up to 2 years which affiliates can profit from.
Bonus: Affiliates earn a commission share for 2 years from the account creation date of their referred customers.
BGASC
BGASC offers an incredible selection of gold and silver bullion and collectible coins
Commission: Up to $50 per sale
Cookie: 30 days
BGASC stands for Buy Gold and Silver Coins. They are one of the most trusted online suppliers of precious metals in the US. Their customers receive low prices, excellent customer service, and fast, fully insured shipping. They ship more than 90% of their orders the next business day which is unheard of in the gold and silver industry.
Their affiliate programme is hosted on ShareASale. BGASC offers a great selection of creatives that are segmented by product category. This allows affiliates to create great content around specific items or general gold and silver bullion. Affiliates also have access to state of the art affiliate tools on their affiliate dashboard.
Reasons To Promote BGASC: Trusted online gold and silver supplier, lots of marketing materials and commissions up to $50.
Bonus: Affiliates earn a base commission fee of $5 with increased commissions up to $50 for sales $200-$10,000.
SD Bullion
SD Bullion offers the lowest prices on investment-grade precious metals
Commission: $20 flat fee for bullion purchases
Cookie: 30 days
SD Bullion is a leading online platform for investment-grade pure gold and silver bullion. They've shipped over 300,000 orders and have been featured by Inc. Magazine as the #1 fastest growing precious metals dealer in the US. They offer the lowest prices period backed by their outstanding customer service.
They use LinkConnector to run their affiliate programme. SD Bullion provides their affiliates with high-quality marketing materials and tracking tools. Affiliates can promote on their website, blog, emails, and with coupons. Incentive and rewards sites are also welcome to apply.
Reasons To Promote SD Bullion: Leading online bullion platform, featured on Inc. Magazine and commissions based on product category.
Bonus: Affiliates can also promote their other product categories focused on preparation, health and survival to earn commissions between 1-10%.
Bullion Exchanges
Bullion Exchanges offers competitive prices on their large selection of bullion that appeals to 1st time buyers and seasoned investors alike
Commission: Up to $55 per bullion sale
Cookie: 30 days
Bullion Exchanges is a respected gold and silver retailer located in the heart of New York City's Diamond District. Their strong industry relationships have allowed them to pass down significant savings directly to their customers. They offer a large selection of bullion products including the most actively traded coins and bars of gold, silver, palladium, and platinum.
Their affiliate programme is managed by ShareASale. Bullion Exchanges provides their affiliates with a range of text links, banner ads, and pre-established content to help them promote. It's important to note, the commission is set to 40% of the regular rate if a discount code was used. Affiliates can earn additional commissions for repeat purchases during the cookie life.
Reasons To Promote Bullion Exchanges: Competitive prices, large inventory selection and tiered commission rates for affiliates to profit from.
Bonus: Affiliates can earn commissions up to $55 per sale based on their tiered commission rate for sales under $50 all the way up to $10,000+.
Golden State Mint
Golden State Mint mints brand new gold and silver products with fast service and excellent pricing
Commission: $30 for first order, $10 on additional orders during cookie life
Cookie: 6 months
Golden State Mint is a full-service mint with over 40 years of experience. They specialise in minting gold, silver, and copper in a variety of sizes and endless designs. Their state of the art processes and equipment allows them to provide the best quality and delivery of products possible.
Their affiliate programme is managed in-house with a free signup process. Golden State Mint gives their affiliates access to easy to use media links including text links, text ads, banner ads, email links, email templates, page curls, and QR codes. Affiliates can monitor their traffic and commissions within their control panel.
Reasons To Promote Golden State Mint: Full-service mint, easy to use an affiliate programme and a high-return opportunity for affiliates to benefit from.
Bonus: Affiliates earn commissions of $10-$30 on all orders over $500.
GoldRepublic
GoldRepulic is an online platform that lets customers buy and sell bullion against real-time prices
Commission: 25% of all transaction fees
Cookie: 2 years
GoldRepublic helps private and professional investors buy, sell, and manage their physical gold and silver on a secure platform. All purchases bought through GoldRepublic are fully insured and safely stored in an independently managed vault. Customers can manage their portfolio online and sell or withdraw funds at any time.
Websites and blogs in the categories of personal finance, economics, or precious metals like gold and silver are welcome to apply for the GoldRepublic affiliate programme. They made it as easy as possible to add your referral link to any page or URL on their website. Affiliates can track their progress on the affiliate section within their GoldRepublic account.
Reasons To Promote GoldRepublic: Buy or sell gold online against real-time prices, long cookie life and affiliates can share any page on their website.
Bonus: Affiliates earn commissions on all orders placed within the 24-month cookie life.
American Bullion
American Bullion is a proven Gold IRA specialist that delivers millions of dollars worth of gold monthly
Commission: $30, 3% of investments
Cookie: Lifetime
American Bullion is the pioneer of adding gold and silver to your Individual Retirement Account (IRA). They help their customers convert their existing IRAs into physical gold or other precious metals. They are a 100% full-service company that handles all the details for you. They carry the pre-1933 US and European coins along with modern silver and gold bullion to match all of their customers' needs.
Their cutting edge in-house affiliate programme is 100% transparent and fully automated. American Bullion provides their affiliates with endless resources like embedded lead capture forms, test ads, banners, text links, and live status tracking tools. Their dedicated affiliate team is available to quickly answer all your questions.
Reasons To Promote American Bullion: Gold and Silver IRAs, highly praised affiliate programme and lifetime commissions for affiliates to profit from.
Bonus: They offer their affiliates advanced communication tools and fast, easy pay-out processing.
Sprott Money
Sprott Money offers the highest quality bullion products at competitive prices
URL:
Commission: $30 on first orders, 0.7-3.5% of total gross sales
Cookie: 360 days
Sprott Money is an industry-leading precious metals dealer. They work with everyone from individual investors, wholesalers, to corporate buyers. Customers receive competitive prices on investment-grade gold, silver, and platinum bullion. They also offer secure, fully insured storage and precious metals IRA accounts.
Affiliates can fill out their affiliate application in the Affiliates tab on their Sprott Money's account. They provide their affiliates access to text links banners, and real-time statistics. Affiliates can promote to their online audience, clients, or anyone who would benefit from Sprott Money's services.
Reasons To Promote Sprott Money: Trusted gold and silver dealer, affiliate bonus of $50 for every $50,00o in total sales, offline commissions also available.
Take Note: Affiliates should be aware that their program only pays out in CAD so they will have to convert their affiliate payments.
RC Bullion
RC Bullion is a leading silver and gold supplier that specializes in converting IRAs into precious metals
Commission: 3%
Cookie: Lifetime
RC Bullion's team of dedicated IRA experts specialises in converting IRAs and 401Ks into gold and silver investments. Their other services include direct delivery of bullion safely and securely to your doorstep and self-directed IRAs. They also offer lots of free guides and articles to learn more about gold and silver investments.
They offer one of the industry's highest commission rates. Their affiliate programme is managed in-house. RC Bullion provides their affiliates with attention-grabbing banners and high converting forms to help capture more leads. They also offer extensive lead tracking that lets you know instantly if a lead completed a sale, received free information, or set up a callback.
Reasons To Promote RC Bullion: 5 stars rated gold company, high commission rate and lots of affiliate tools to take advantage of.
Affiliate Website Ideas
Now that you've discovered 10 great gold & silver bullion affiliate programmes, it's time to pick a niche to target. You could focus on gold and silver bullion storage to protect your investment. Goldbroker.com provides their clients with direct ownership storage solutions. Affiliates earn 20% of their net margin.
Gold and silver coins are another niche idea. BGASC is a trusted provider of gold and silver that offers low prices and fast, free shipping. They offer commissions up to $50 per sale. This would also branch out into numismatic coins, or even coin collecting.
You could also target gold IRAs for people looking to add to or convert their traditional IRAs. American Bullion is a Gold IRA pioneer that handles all the details for you. Affiliates earn $30 for the first sale and 3% of investments for the lifetime of the customers they refer.
Lastly, let's not forget that survivalists love to collect bullion and store it in their homes. You could do disaster prep or even gun safes, and bullion affiliates would fit well here.
Boost Your Affiliate Earnings
These 10 affiliate programmes are just the beginning of what's possible. There are literally hundreds of ways to earn affiliate commissions with your website, including product reviews, top 10 lists, how-to guides, and more
But what about traffic and conversions? How do you make sure your affiliate links get clicked?
So… are you ready to have YOUR VERY OWN WordPress website built and launched in under 10 minutes?
It's easy at Wealthy Affiliate. Take a look at this video and you will find out exactly how to build a FREE Affiliate website on the Wealthy Affiliate platform, easily and quickly. This is where you can begin the process right NOW . . .
Wealthy Affiliate Training Video – Create a FREE Website
As you can see, it is simple and FREE to get started today.
Join Me. Join Our Community.
There is No obligation. No credit cards. It is Simple and FREE and can be done in 3 simple steps:
STEP 1: Start building your FREE website at SiteRubix.com.
STEP 2: Create your account for $0.
STEP 3: Access your 2 FREE Websites, an Entire Training Platform and a global community of support.
The decision to join is in your hands but I can honestly say that you will not regret it and you won't look back once you have joined. It's a total no brainer. Once you join, it really is as easy as 1-2-3 and you will have your website built and launched ready to learn, earn and grow.
Help Whenever You Need It
Once you join through the Wealthy Affiliate platform, you will be amazed at the support you have within the platform. It really is second to none. I can say with absolute certainty and from personal experience that this is the best training and mentorship platform for building a successful business online, hands down.
I look forward to welcoming you and to supporting your success!
Please feel free to leave any comments below.