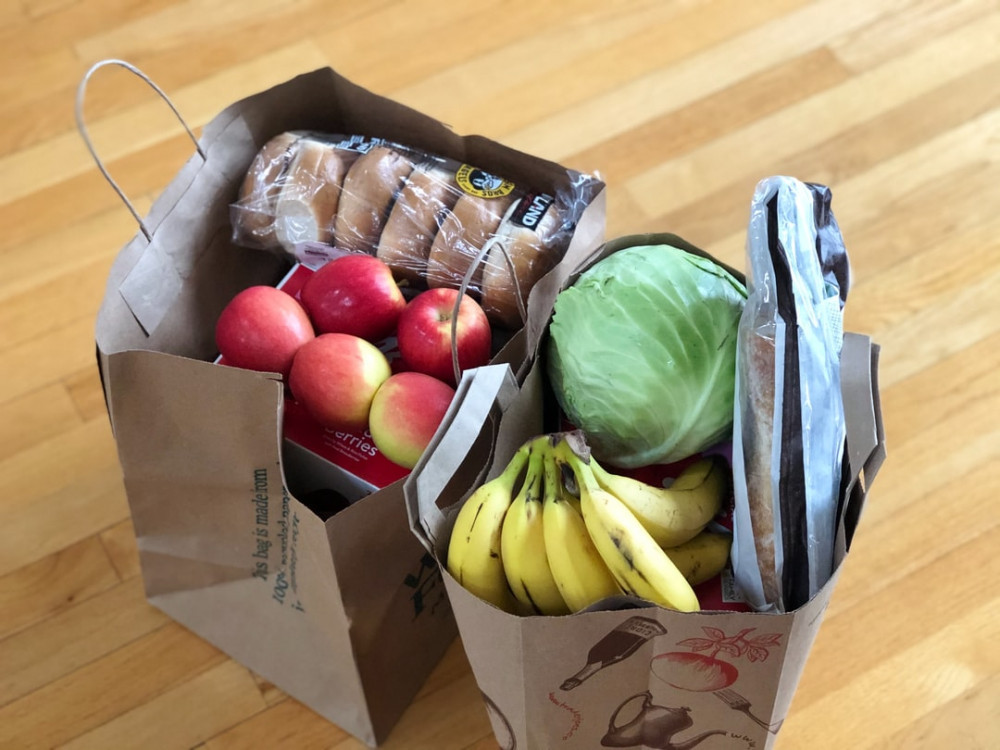 With the rise of grocery delivery and mobile pick up services, it is now easier than ever to plan your weekly shopping list. Shopping online for your groceries saves you the time and hassle of having to run around the store and can also help prevent you from forgetting anything on your list.
>>Affiliate Links Without Traffic Won't Earn You A Dime<<
See how the pros are cashing in with simple affiliate websites using my recommended affiliate training.
Includes, live help, tech support, and step by step lessons!
Check out these 10 great grocery affiliate programmes below, but what happens after the grocery trip? Here is our list of cooking affiliate programme to take a look at.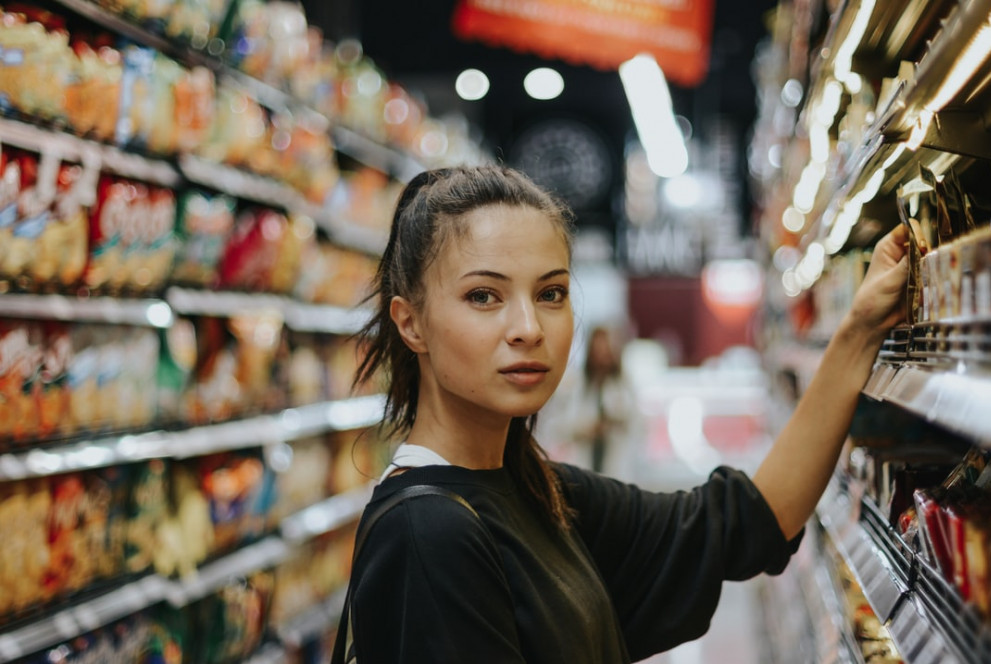 Grocery Affiliate Programmes
Boxed
Boxed offers the deals found at warehouse dealers without the membership fees
Boxed delivers your favorite bulk products right to your door to save you time and money. Their online wholesale store lets their customers stock up without a membership fee or having to lug bulk goods home from the store. They offer a curated selection of household staples, grocery items, cleaning supplies, health and beauty supplies, and much more.
FlexOffers run the Boxed affiliate programme. They have a high average basket size compared to competing for online household goods stores. As an affiliate, you will have access to professionally designed creatives and state of the art reporting tools.
Reasons To Promote Boxed: Online wholesale goods retailer, deals without the annual membership fees and free shipping options are available.
Bonus: Customers earn free shipping on their first order and on 90% of all other orders that meet their minimum order values.
Shipt
Shipt delivers your grocery shopping list right to your door
Shipt is a membership-based grocery marketplace that saves you time by shopping for you. Their team of shoppers delivers handpicked grocery and household items in as little as one hour. Their easy to use app lets you scroll through the aisles to order groceries from your local grocery stores.
Impact Radius run the Shipt affiliate programme. Shipt provide affiliates with a wide variety of marketing materials and real-time tracking tools. They have created a library of free tutorials to help you learn how affiliate marketing works and how to become successful with their programme.
Reasons To Promote Shipt: Same-day grocery delivery, free affiliate tutorials and state of the art tracking tools.
Bonus: Affiliates can also request custom promotional materials to fit their marketing needs.
Gourmet Food World
Gourmet Food World is an online marketplace for fine foods and gourmet gifts
Gourmet Food World provides the widest variety of gourmet products and specialty foods at the best possible prices. Customers can also find suggested wine pairings and background on all of their products. Their online gourmet grocery store has been featured in Food & Wine Magazine and Gourmet Magazine.
AvantLink run and manage the Gourmet Food World affiliate programme. They have an average order size of $115. As an affiliate, you will have access to a great selection of images, banners, text links, individual products, coupon codes, and comprehensive reporting tools.
Reasons To Promote Gourmet Food World: Gourmet food boutique, high average order size and affiliate bonus opportunities to benefit from.
Bonus: The company also send out new promotions each month to help their affiliates earn higher commissions.
Brandless
Brandless offers the best everyday essentials at fair prices
Brandless is on a mission to make high-quality products accessible and affordable. They offer over 350 everyday essentials including non-GMO food, household, beauty, baby, and pet supplies. Their direct to consumer shipping model allows them to cut out the middleman and retail up-charges.
Impact Radius run the Brandless affiliate programme. As an affiliate, you will benefit from unique tracking codes, banners, text links, and access to their product catalog. Their dedicated affiliate management team is on-hand to answer any questions and offer suggestions.
Reasons To Promote Brandless: 350+ high-quality everyday essentials, fair prices and generous commission fees on offer.
Bonus: Their newsletters keep their affiliates up to date on the latest promotions, deals, and campaign opportunities.
Instacart
Instacart connects users with a personal shopper to save you time shopping and driving to and from the store
Instacart makes it quick and effective to have your groceries delivered from a great selection of retailers in your area. Their personal shoppers handpick your grocery items and deliver them to you the same day. Customers can also find exclusive coupons on popular products to help them save money.
Impact Radius run the Instacart affiliate programme. As an affiliate, you will have access to all the tools and marketing materials needed to start promoting right away. Their programme is professionally managed by Acceleration Partners.
Reasons To Promote Instacart: Transforming your grocery shopping routine, retailers in all 50 states and great commission rates.
Bonus: They also suggest new items to try out based on your grocery shopping lists.
BJ's Wholesale Club
BJ's Wholesale Club is one of top membership warehouse clubs on the East Coast
BJ's Wholesale Club helps their members save on average $500 a year on shopping. They have over 216 clubs in 16 states. Some of the membership benefits are discount wholesale prices, exclusive club brands, same-day grocery delivery, coupons, and cashback.
Commission Junction host the BJ's Wholesale Club affiliate programme. As an affiliate, you will benefit from access to their product data feeds, banner ads, text links, content, and comprehensive affiliate tools. Affiliates are encouraged to use generic keywords in their SEO but are not allowed to use their trademark or domain name.
Reasons To Promote BJ's Wholesale Club: Leading wholesale membership club, commissions on new and returning customers, unlimited occurrences.
Bonus: Affiliates earn 3% commissions on grocery, household, and pet.
FreshDirect
FreshDirect is one of the top online grocers in the US
FreshDirect delivers farm-fresh foods and brand-name groceries at the best value. They pioneered the short supply chain so their customers can experience food at the peak of freshness. Their food lasts up to 7 days longer than food bought from traditional grocery stores.
FlexOffers run the FreshDirect affiliate programme. As an affiliate, you will have access to an extensive library of regularly updated banner ads and text links to help promote their services. Their responsive affiliate team is available to help with everything from set up to optimise your campaigns.
Reasons To Promote FreshDirect: Leading online grocer, farm-fresh food that lasts longer and 100% stratification guarantee.
Bonus: They offer a 100% happiness guarantee to make sure every order is perfect or they will make things right.
Safeway.com
Safeway.com makes it easy to order your weekly groceries without having to go to the store
Safeway.com offers the same high-quality groceries at low prices for grocery delivery to save you time and money shopping. Their website targets busy individuals and families as well as people looking for an easier way to do their weekly grocery shopping. They currently offer delivery in 7 states as well as Washington D.C.
Commission Junction manage the Safeway affiliate programme. As an affiliate of Safeway.com you will have access to a large selection of text links and banners in multiple sizes to find the materials the best fit your marketing needs. Affiliates can check out daily reports on their click-through rates, sales, commissions, and more on their affiliate dashboard.
Reasons To Promote Safeway.com: Great delivery service for busy families, commissions on all purchases and free delivery offer available.
Bonus: All new customers receive free delivery on their first order of $50+.
Thrive Market
Thrive Market desire to find better products, support better brands, make better choices, and ultimately build a better world
With over 500,000 members, Thrive Market offers healthy products that are organic, vegan, non-GMO, and gluten-free. Their goal is to make healthy living become accessible and affordable to more and more people. Their products range from food, supplements, beauty, wine, to bath and body.
Commission Junction manage the Thrive Market Affiliate Programme. As an affiliate, you will earn a tiered commission on the two membership options – $40 commission for annual membership and $5 commission on a 1-month membership.
Reasons To Promote Thrive Market: Competitive tiered commission, products are 25-50% below retail price and a wide selection of products to promote.
Bonus: For every paid membership that Thrive Market receives, they provide a free membership to a low-income family, teacher, or veteran.
Sunfood
Sunfood believes that the secrets to good health, natural energy, and long life can be found in nature around us through diet and nutrition
Sunfood is a family-run company based in California that started in 1995. They offer nutrient-dense, raw, organic, and non-GMO superfoods made available for those intending to live or maintaining a healthy lifestyle – their products are not commonly found in grocery stores. Product ranges from superfoods, supplements, skincare, and super snacks.
Sunfood affiliate program offers a 10% to 20% commission. As an affiliate, you will also be given access to beautifully designed, animated, and static banners. There is also an option to choose from 50 unique text links and banners that you can use on your website.
Reasons To Promote Sunfood: Competitive commission, high-quality products and lots of marketing materials for affiliates to use.
Bonus: Sunfood is proud to have Fair-Trade agreements in place. They give importance not just to their products' quality but sustainability as well.
Affiliate Website Ideas
Now that you've discovered 10 great grocery affiliate programmes, it's over to you to choose which niche you want to focus on.
You might want to be straight forward and simply target grocery delivery services. Shipt handpicks your grocery list and delivers it right to your door. Affiliates earn $1 per free trial signups and $10 per converted trial. Alternatively, your target audience could be elderly people who can't do the shopping for themselves, college students who don't have time, or a market is as a luxury good as part of an overall lifestyle blog.
Bulk grocery is another great niche idea for people looking to stock their pantries. BJ's Wholesale Club is a leading membership warehouse club. They offer 3% commissions on grocery items and 1-3% on their other categories.
You could also focus on budgeting, financial freedom, or single parenthood audiences for people looking to save money on their grocery shopping lists. Brandless sells high-quality grocery and household products at affordable prices. Affiliates receive a $15 commission fee on every new customer order.
Boost Your Affiliate Earnings
These 10 affiliate programs are just the beginning of what's possible. There are hundreds of ways to earn affiliate commissions with your website, including product reviews, top 10 lists, how-to guides, and more.
But what about traffic and conversions? How do you make sure your affiliate links get clicked?
So… are you ready to have YOUR VERY OWN WordPress website built and launched in under 10 minutes?
It's easy at Wealthy Affiliate. Take a look at this video and you will find out exactly how to build a FREE Affiliate website on the Wealthy Affiliate platform, easily and quickly. This is where you can begin the process right NOW . . .
Wealthy Affiliate Training Video – Create a FREE Website
As you can see, it is simple and FREE to get started today.
Join Me. Join Our Community.
There is No obligation. No credit cards. It is Simple and FREE and can be done in 3 simple steps:
The decision to join is in your hands but I can honestly say that you will not regret it and you won't look back once you have joined. It's a total no brainer. Once you join, it really is as easy as 1-2-3 and you will have your website built and launched ready to learn, earn and grow.
Help Whenever You Need It
Once you join through the Wealthy Affiliate platform, you will be amazed at the support you have within the platform. It really is second to none. I can say with absolute certainty and from personal experience that this is the best training and mentorship platform for building a successful business online, hands down.
I look forward to welcoming you and to supporting your success!
Please feel free to leave any comments below.