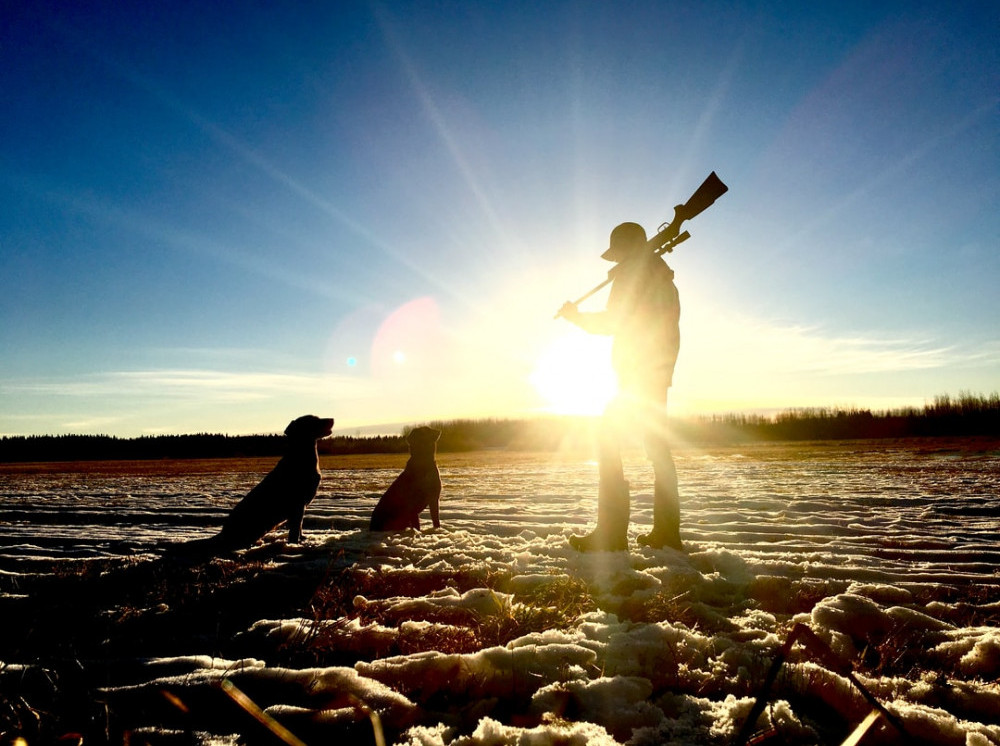 Hunting began as a matter of survival but has developed into a sport and type of recreation in certain parts of the world. In 2016, more than 27 million Americans went hunting with retail spending totaling $63.1 billion in the fishing and hunting industries.
There are a whole variety of niches that you could focus on with many hunting affiliate programmes to choose from. If you are looking for some hints and tips then there are some ideas at the end of this article for a niche website. You don't have to concentrate on hunters or hunting enthusiast solely, you can also target people who enjoy camping or enjoy the outdoors, as they may be interested in hunting as well.
See how the pros are cashing in with simple affiliate websites using my recommended affiliate training.
Includes, live help, tech support, and step by step lessons!
Here are 10 great hunting affiliate programs:
Hunting Affiliate Programmes
1800Gear.com
1800Gear.com offers a great selection of top hunting, optics, and outdoor gear along with unforgettable customer experience.
1800Gear.com has made it their mission to showcase the best hunting, optics, outdoor, and fitness brands in the industry all on one site. New brands and products are added to their site every week and customers receive all the information and choices they need to make the right gear selection. They are passionate about shooting sports and want to create an unforgettable experience for their customers from purchase to usage.
They are one of the fastest-growing sites on the web and publish their own product reviews, how-to guides, and other resources on their blog and social media. This not only helps them generate more traffic, but it also helps establish their credibility as an outdoor retailer. Affiliates can join their programme with AvantLink. They provide all the affiliate tools and support you need to start marketing their products.
Reasons To Promote 1800Gear.com: One of the fastest-growing sites, lots of product reviews and resources and high average sales for affiliate to benefit from.
Affiliates have access to an impressive amount of tools and resources. 1800Gear.com has a high average sales amount of $100+ with a low return rate. Which means more commission potential for their affiliates.
BlackOvis
BlackOvis sells the best hunting gear at the best price. They strive to provide their customers with detailed information, reviews, and the most personal and professional service anywhere.
BlackOvis scours the earth for the best hunting gear at the best prices all in their store dedicated to hunters. They are a premier online shop for hunters with a full catalogue of items with product reviews from customers and gear experts. They know and trust the products they sell. In fact, if they wouldn't use it on their own hunts, you won't find it in their store. They offer free shipping on all domestic orders with super fast shipping times.
They are looking to partner with great websites that can send them quality traffic. Their average order value is $180+ and they carry all the top hunting brands your viewers are looking for. BlackOvis uses AvantLink to manage their affiliate programme. Affiliates have access to creatives, tracking tools, and their dedicated 24/7 affiliate manager.
Reasons To Promote BlackOvis: High average order values, only sell products they would use and free shipping is a bonus.
Bonus: Affiliates can promote the top hunting brands in the industry, BlackOvis' great customer service, and their fast and free domestic shipping.
Thecrossbowstore
Thecrossbowstore offers the most competitive prices on their large selection of crossbows, archery bows, hunting equipment, and more.
Thecrossbowstore sells a large assortment of crossbows, archery bows, accessories, hunting equipment, and more. They offer the most competitive prices and excellent customer service. They recently opened a new retail store in Southern California that carries just about everything they carry online.
Thecrossbowstore uses ShareASale to manage their affiliate programme. They provide their affiliates with access to creatives, tracking tools, monthly newsletters, special offers, and incentives. Affiliate bonuses and prizes are also possible. Commissions go to the last affiliate that shared the cookie and overwrites any cookies from other affiliates that came before it.
Reasons To Promote Thecrossbowstore: Competitive prices on crossbows and accessories, special offers and incentives and increased commission rates available for affiliates.
Unlike a lot of other affiliate programmes, both the commission rates and cookie life can be increased based on performance. This means top-performing affiliates can receive high commissions and have more time to convert leads.
Brownells
Brownells has been selling firearms since 1939. They have over 90,000 products from some of the top brands in the industry
Brownells is a family-owned company and a trusted name with over 75 years of experience in the firearm industry. They are the world's leading source of gun parts, ammunition, gunsmithing tools, accessories as well as archery products and survival gear. They have more than 90,000 products from some of the top brands and offer an unconditional 100% forever satisfaction guarantee. They proudly serve gun owners, law enforcement, gunsmiths, and military organisations.
Affiliates can sign up for their affiliate programme with AvantLink or Impact Radius. Both programmes provide access to product video campaigns with embedded tracking tools, SEO friendly data feed, link builder, coupons, banners, and more. Their affiliate team will work with you to help you build traffic, increase conversion rates, and make more money.
Reasons To Promote Brownells: Lots of marketing tools, two affiliate programmes and more than 90,000 products for affiliates to promote.
Take Note: It's important to note the cookie life for deal sites is only 3 days. Affiliates have access to a great resource of marketing materials and over 90,000 products to promote.
Wing Supply
Wing Supply is on a mission to exceed your expectations with their incredible value, quality, and service
Wing Supply was founded in 1982 by the iconic founder of Uncle Lee's Sporting Goods, Lee Fauntleroy. They have been delivering exceptional products at the lowest prices ever since. Their business has grown from a small shop to a 76,000 square foot paradise for hunters. WingSupply.com is one of the largest online retailers in the US for waterfowl and wing shooters. They offer daily deals with the best pricing online.
Their target demographic is hunters and outdoor enthusiasts. Wing Supply uses Commission Junction to manage their affiliate programme. They provide affiliates with access to their product catalogue, creatives, and reporting tools. Affiliates can advertise on social networks, blogs, websites, and coupon sites.
Reasons To Promote Wing Supply: Daily deals, hunter's paradise and low prices for affiliates to market.
Bonus: Wing Supply offers their customers daily deals with the best pricing online. Affiliates can promote their large selection of high-quality products and receive a generous commission rate on sales.
Airgun Depot
Airgun Depot provides their customers with a great selection of airgun products with low prices and a personalised service.
Airgun Depot was founded by Scott Thomas and Todd Holmberg in 2002. Their goal was to provide airgunners a wider selection of quality bb and pellet guns than what was available in brick and mortar sportsman stores. They have grown into one of the highest volume dealers for airguns, paintball, airsoft, crossbows, blank guns, and accessories in the US.
The average order value is $150+. They offer free shipping on orders over $179 which helps increase order sizes. Airgun Depot partnered with AvantLink to manage their affiliate programme. Affiliates can use their data feed that includes all their product data and image in their marketing material.
Reasons To Promote Airgun Depot: Largest dealer of airguns in the US, low prices and the bonus of free shipping on orders over $179.
Bonus: Airgun Depot offers their customers great deals on airguns and accessories. Affiliates can promote the top brands in the industry and earn impressive commissions from their high average order values.
Deadwood Knives
Deadwood Knives sells the World's finest collectible knives with new inventory every week. Every knife is new and comes with a Lifetime Warranty
Deadwood Knives became one of the top collectible cutlery sellers online in their first year. They spoil their customers with high-quality knives at competitive prices. Their signature customer service helps convince their customers to return for future purchases and encourages them to tell their friends and family about Deadwood. Every knife comes with a Lifetime Warranty and hassle-free shipping. Their simple, informative, and easy to navigate web design makes shopping for knives simple.
Their customers mainly consist of knife and firearm collectors and outdoorsmen. Their knives range from $50-$500. It's a great time to sign up for their affiliate programme because they are growing very quickly. Deadwood Knives uses ShareASale to run their affiliate programme. Along with their great selection of marketing materials, customised links and banners are available.
Reasons To Promote Deadwood Knives: High-quality knives, lifetime warranty and a high commission rate for affiliates to profit from.
Bonus: Affiliates earn a very high commission rate of 11% with the possibility of higher commissions for top affiliates.
Field Supply
Field Supply offers outdoor gear at affordable prices with daily deals of up to 80% off
Field Supply is run by regular dudes just like you that like to go hunting, fishing, and enjoy the great outdoors. They offer the best pricing online from top brands like Avery, Drake, Browning, Plano, and many more. They also have daily deals and flash sales with savings of up to 80% off.
Affiliates can sign up for their affiliate program through PepperJam. Field Supply provides their affiliates with access to an account interface where they can generate codes for banner ads, set up links, track sales, and run reports. Affiliates can advertise on their own websites, blogs, social media pages, emails, and coupon sites.
Reasons To Promote Field Supply: Best pricing online, lots of ways to promote and low minimum balance payouts for affiliates to benefit from.
Bonus: Field Supply has a very low minimum balance payout amount of $5.00 which is deposited via Paypal. This means affiliates can get paid more often without having to wait until they reach a high minimum balance amount.
EuroOptic
EuroOptic carries the highest quality top brands in optics, rifles, and pistols along with providing exceptional customer service
EuroOptic was started in the late 1990s and quickly became a top contender in the precision hunting, shooting, and safari communities. Their product lines include Nightforce, Leica, Swarovski Optik, Accuracy International, Vortex, and more. They also stock hard to find items and review new manufacturers daily. Visitors can find incredible deals on their demo, used, and sale items.
They have optimised their site for high conversion rates, which means high commissions for their affiliates. The commission rate is dependent on the nature of the site's content. EuroOptic uses AvantLink for their affiliate management. Affiliates receive access to their product data feed of over 25,000 SKUs, creatives, and tracking tools. They can also promote free shipping on orders over $250 (excludes ammunition and firearms).
Reasons To Promote EuroOptic: High conversion rates, large product selection, high-quality hunting and shooting gear to promote.
Bonus: Affiliates benefit from EuroOptic's high conversion rates and very large data feed of products to promote.
Natchez Shooters Supplies
Natchez Shooters Supplies are hunters and outdoorsmen themselves. They help you find all the outdoor products you are looking for and offer advice on how to achieve your outdoor goals
The Natchez Trace is a historical 440-mile long path where hunters, explorers, and settlers could obtain all the necessary goods they needed for their journey. Natchez Shooters Supplies has been family owned and operated since 1979. They quickly grew into a one-stop-shop for all your outdoor needs. They treat every customer like they are their only customer and pride themselves in their integrity, hard work, and exceptional products.
They are interested in partnering with website owners, brand advocates, and online influencers who have content and communities that align with their brand. Natchez Shooters Supplies uses AvantLink to run their affiliate network. Affiliates get access to promotional assets, reporting tools, and their product feed. They've had rapid affiliate programme growth and their committed affiliate management team is available to help affiliates increase their conversion rates.
Reasons To Promote Natchez Shooters Supplies: Family owned and operated for over 30 years, high average orders and the bonus of it being a one-stop outdoors shop.
Bonus: Their average order size is $195 with a conversion rate of over 2%. Affiliates can reach out to their affiliate team to learn how to best promote their products and increase commissions.
Affiliate Website Ideas
Now that you've learned more about 10 great hunting affiliate programmes, it's time to decide what hunting niche you want to focus on. You could target duck hunting. Wing Supply offers their affiliates a 6% commission with a 45-day cookie life on their large selection of products for waterfowl hunters.
Another niche idea is hunting gear wich you can easily incorporate if you already have the outdoor gear on your affiliate website. 1800Gear.com has a high average sales value of $100+ and offers their affiliates 10% on commission.
You could also promote bowhunting. Thecrossbowstore offers competitive prices on crossbows and accessories. Increased commissions and a longer cookie life are available to their top-performing affiliates.
Boost Your Affiliate Earnings
These 10 affiliate programmes are just the beginning of what's possible. There are literally hundreds of ways to earn affiliate commissions with your website, including product reviews, top 10 lists, how-to guides, and more
But what about traffic and conversions? How do you make sure your affiliate links get clicked?
So… are you ready to have YOUR VERY OWN WordPress website built and launched in under 10 minutes?
It's easy at Wealthy Affiliate. Take a look at this video and you will find out exactly how to build a FREE Affiliate website on the Wealthy Affiliate platform, easily and quickly. This is where you can begin the process right NOW . . .
Wealthy Affiliate Training Video – Create a FREE Website
As you can see, it is simple and FREE to get started today.
Join Me. Join Our Community.
There is No obligation. No credit cards. It is Simple and FREE and can be done in 3 simple steps:
The decision to join is in your hands but I can honestly say that you will not regret it and you won't look back once you have joined. It's a total no brainer. Once you join, it really is as easy as 1-2-3 and you will have your website built and launched ready to learn, earn and grow.
Help Whenever You Need It
Once you join through the Wealthy Affiliate platform, you will be amazed at the support you have within the platform. It really is second to none. I can say with absolute certainty and from personal experience that this is the best training and mentorship platform for building a successful business online, hands down.
I look forward to welcoming you and to supporting your success!
Please feel free to leave any comments below.