Top 10 Insurance Affiliate Programmes To Monetise Your Affiliate Site
Insurance is definitely not the most pleasurable way to spend your hard-earned cash, however, for most people it is an inevitable cost. You probably pay insurance for a variety of things in your life and it can cover everything from your car, home, health, travel, and even your pets. Insurance policies offer coverage in case a loss occurs in the future such as damage or theft. The most common types of insurance include life, auto, homeowners, renters, property, and travel insurance.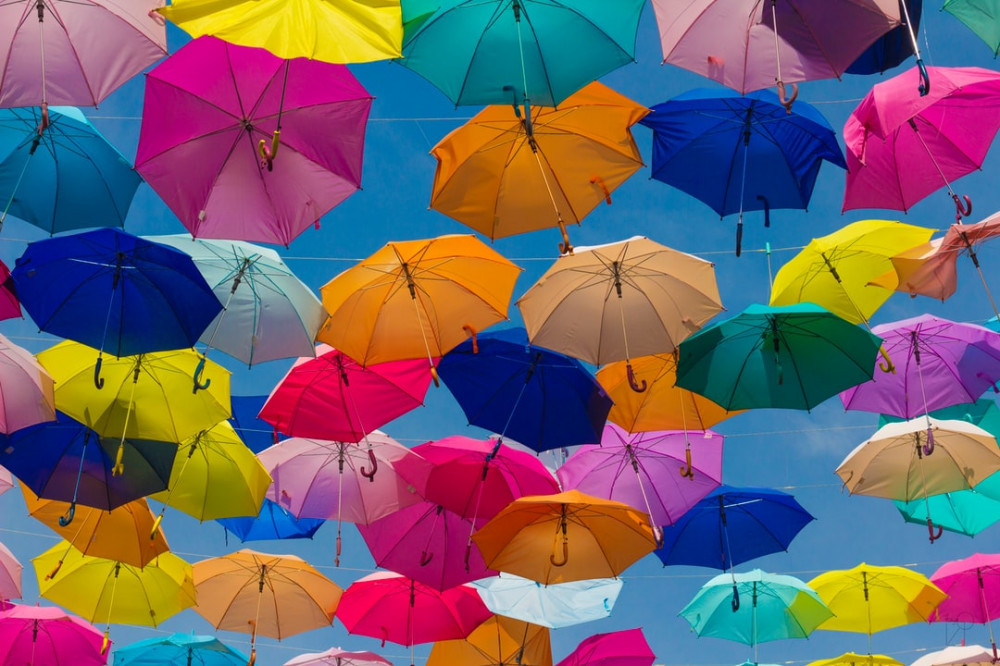 Below are 10 fantastic insurance affiliate programmes to cast your eye over, however, it would also be a wise idea to think more specifically about which audience you intend to target. Be audience specific and decide exactly which type of insurance meets the needs of your customers. There are affiliate programmes for all kinds of insurance, like car insurance, health insurance, small business insurance, dental insurance, etc. Be specific and your conversions will improve massively!
Insurance Affiliate Programmes
Allstate
The Allstate affiliate program allows you to tap into the success of this popular insurance company.
Impact Media runs the Allstate affiliate programme. Allstate is a large and popular insurance company, so you can have confidence in the trustworthy service that you will be promoting. As an affiliate, you will earn $5, $10, or $20 commission for getting people to sign up for a quote with Allstate. This gives you the chance to earn even if the people you refer don't spend any money.
Within the affiliate page, there is also a section for leads, this suggests that you may earn by getting people to purchase insurance as well. However, currently there are no details about the amount per lead are provided.
Reasons To Promote Allstate: A well-established company and you can also earn commissions from customers who receive free quotes.
eHealthInsurance
eHealthInsurance is the leading online source for health insurance in the US
eHealthInsurance is a top online health insurance source for individuals and families in the US. They are affiliated with over 180 health insurance carriers and offer more than 10,000 health insurance products. eHealthInsureance are the only website that allows you to view quotes, compare plans side by side, and apply for insurance all online with the eSign technology.
Apply for this programme through Commission junction in the advertisers' section. Alongside your application to become an affiliate, you should email to eHealth@cj.com with a description of your promotional methods, websites, and where eHealthInsurance will be promoted to ensure programme quality. As an affiliate, you will be provided with all the marketing materials and tools you'll need to get started.
Reasons To Promote eHealthInsurance: Major online health insurance company with a long cookie life and high commissions based on application type
Bonus: Affiliates earn $50 for individual and family applications, $10 for short term, $10 for student, $10 for dental, and $75 for small business group applications.
USAA
USAA proudly serves military members and their families with their insurance, banking, and retirement services
USAA has been proudly serving military members and their families since 1922. They provide guidance and assistance for everything from establishing financial independence, to raising a family, and planning for retirement. Their insurance services include auto, home, renters, health, life, umbrella, small business, and more.
Flexoffers run and manage the USAA affiliate programme. Simply search for USAA in the advertisers' section on CJ.com to sign up. As an affiliate, you will have access to a great selection of marketing materials like banner ads, text links along with advanced tracking and reporting monitoring their sales and commissions.
Reasons To Promote USAA: It is a trusted brand, serving millions of military members and their families. A good variety of ways to earn commissions
Affiliates have the opportunity to earn different commission rates per action including $4 umbrella insurance quotes, $5 for renters, $10 for homeowners, and $10 for auto insurance quotes. Increased commission rates are available for higher action amounts for auto insurance quotes up to $14 per action.
Liberty Mutual
Liberty Mutual is a leading global insurer that offers a wide range of insurance products and services
Liberty Mutual help people protect a whole of variety of things, from what they own, build and earn to the things they cherish. Having been in business since 1912, they have grown into a leading global insurer with operations in 30 countries. Liberty Mutual provide insurance products for auto, homeowners, renters, life, general liability, and more.
Commission Junction provides affiliates with access to tracking, real-time reporting, and commission payouts. As an affiliate of Liberty Mutual, you will be provided with a great selection of creatives to choose from to help promote their products and will design custom materials upon request. They also run frequent promotions to allow affiliates to earn bonus commissions.
Reasons To Promote Liberty Mutual: They are a leading global insurer. The offer affiliate promotions and have a long cookie life.
Payouts based on insurance type: Auto $10, Home $10, Renters $3, and Multi-Policy $17.
Esurance
Esurance provides fast auto insurance quotes at an average of 6 minutes
Esurance offers fast online auto insurance quotes and comparison quotes that can be purchase immediately from other companies. They are rated A+ Superior by A.M. Best and are a member of the Allstate family. Their state-of-the-art technology and intuitive tools help take the hassle out of insurance.
Commission Junction run the Esurance affiliate programme. Their easy quote process boosts their conversion rates. As an affiliate, you will also be able promote their homeowner's insurance. They have large creative library with banners, text links, and logos to help you promote their services.
Reasons To Promote Esurance: Esurance is a member of the Allstate family which leads to high conversion rates.
Bonus: Affiliates with higher actions of completed auto insurance quotes receive increased commissions of up to $13.33 per action.
PetFirst
PetFirst offers hassle free pet health insurance for your furry family members
PetFirst provides pet insurance with less hassle and better coverage for better peace of mind. They have the shortest wait periods for illness and accident coverage for cats and dogs. All the client has to do is send in a claim with their vet records and invoice. Claims are processed in less than 2 weeks. It is possible for clients to customise their deductible and reimbursement rate to fit their pet's needs and your medical budget.
Flexoffers run the PetFirst affiliate programme with and you can join by searching for them in their advertiser's sections. As an affiliate, PetFirst will provide you with banners and text links that they can use on their blog, website, emails, and more. Flexoffers handles all the tracking, reporting, and commission payouts so you can start earning right away.
Reasons To Promote PetFirst: They are the fastest growing pet health insurance, have customised plans and offer generous commission rates.
Affiliates earn a generous 8% commission rate on all sales of their customised pet insurance plans.
Electric Insurance Company
Electric Insurance Company provides world-class home, auto, condo, and renters insurance
Electric Insurance Company began in the early 1960s when GE (General Electric) employees were looking for insurance products to cover their homes and healthcare. They still remain loyal to their GE customers, however, they do offer their products and services to everyone. Electric Insurance Company offer world-class auto, home, condo, and renters insurance on their cutting edge website.
Commission Junction run the Electric Insurance Company affiliate programme. As an affiliate, you will be provided with a great selection of banner ads and texts along with tracking and reporting tools to track their leads and commissions. They also offer bonuses for increased numbers of leads each month.
Reasons To Promote Electric Insurance Company: GE insurance company, cutting edge website, increased commissions based on sales.
Bonus: Affiliates with 25-150 completed auto insurance quotes per month can earn between $11-14 per action.
Hiscox Small Business Insurance
Hiscox Small Business Insurance provides insurance that is tailored to your business needs
Hiscox Small Business Insurance offers businesses a new way to buy small business insurance online in just minutes starting at $22.50 per month. Specialising in protecting marketing, consulting, IT/technology, and many other professional services and tailor the coverage to match the specific risks of each industry, they can boast a 33% referred traffic conversion rate to quotes.
Hiscox Small Business Insurance has partnered with Commission Junction to run their affiliate program. As an affiliate, you will have access to consistently updated banner ads, links and their affiliate manager to answer any questions you might have. Hiscox Small Business also offer special incentives for top performers.
Reasons To Promote Hiscox Small Business Insurance: It caters to small businesses. There are extremely high conversion rates and special affiliate incentives available.
Affiliates earn fantastic commissions from the extremely high conversion rate on small business insurance quotes.
Allianz Travel Insurance
Allianz Travel Insurance helps millions of traveler cover non-refundable expenses each year
Allianz Travel Insurance helps millions of travelers each year stay protected with travelers' insurance. Their cutting edge technology allows them to deliver customised solutions for airlines, travel agents, resorts, credit card companies, and more. They work with top brands like American Airlines, Delta Airlines, Ticketmaster, Disney Cruise Line, AAA, Orbitz, and Best Western.
Commission Junction run and manage the Alianz Travel Insurance affiliate programme. Affiliates will receive a $20 first sale bonus on top of the commission they earned as a thank you gift. As an affiliate, you will be provided with access to marketing materials and cross-device tracking to give you the credit you deserve.
Reasons To Promote Allianz Travel Insurance: They are a world-renowned insurance provider. They offer a first sale bonus and increased commissions based on volume.
Affiliates with 10-26+ leads per month can earn a commission of $16-20 per lead.
RoamRight
RoamRight protects travelers when they need it the most
RoamRight provides their customers with competitively priced travel insurance, excellent customer service, and claims administration. RoamRight are backed by Arch Insurance Group with an A+ BBB rating. Their policies are designed for every type of traveler and their platform makes purchasing and managing your coverage quick and easy.
Bonus: For a limited time affiliates receive a $10 bonus on their first sale. ShareASale run the RoamRight affiliate programme. Affiliates have access to creatives, real-time reporting, newsletters, and monthly commission checks.
Why Should You Promote RoamRight: Competitively priced travel insurance, first sale bonus, one-year cookie life.
As an affiliate, RoamRight will provide you with a first sale bonus, lots of marketing tools, and a very long 365-day cookie life for more time to convert leads.
Affiliate Website Ideas
Armed with these 10 great insurance affiliate programmes, it's time for you to pick an insurance niche to target. You could focus on auto insurance. Liberty Mutual offers a $10 flat fee for auto insurance quotes with a 120-day cookie life. Affiliates can also receive commissions on their other insurance services.
Alternatively, you could create a niche blog for small business insurance. Hiscox Small Business Insurance provides tailored insurance services for small businesses. Affiliates can earn $25 per lead with a 7-day cookie duration period.
Boost Your Affiliate Earnings
These 10 affiliate programs are just the beginning of what's possible. There are hundreds of ways to earn affiliate commissions with your website, including product reviews, top 10 lists, how-to guides, and more.
But what about traffic and conversions? How do you make sure your affiliate links get clicked?
It's easy at Wealthy Affiliate. Take a look at this video and you will find out exactly how to build a FREE Affiliate website on the Wealthy Affiliate platform, easily and quickly. This is where you can begin the process right NOW . . .
Wealthy Affiliate Training Video – Create a FREE Website
As you can see, it is simple and FREE to get started today.
Join Me. Join Our Community.
There is No obligation. No credit cards. It is Simple and FREE and can be done in 3 simple steps:
The decision to join is in your hands but I can honestly say that you will not regret it and you won't look back once you have joined. It's a total no brainer. Once you join, it really is as easy as 1-2-3 and you will have your website built and launched ready to learn, earn and grow.
Help Whenever You Need It
Once you join through the Wealthy Affiliate platform, you will be amazed at the support you have within the platform. It really is second to none. I can say with absolute certainty and from personal experience that this is the best training and mentorship platform for building a successful business online, hands down.
I look forward to welcoming you and to supporting your success!
Please feel free to leave any comments below.