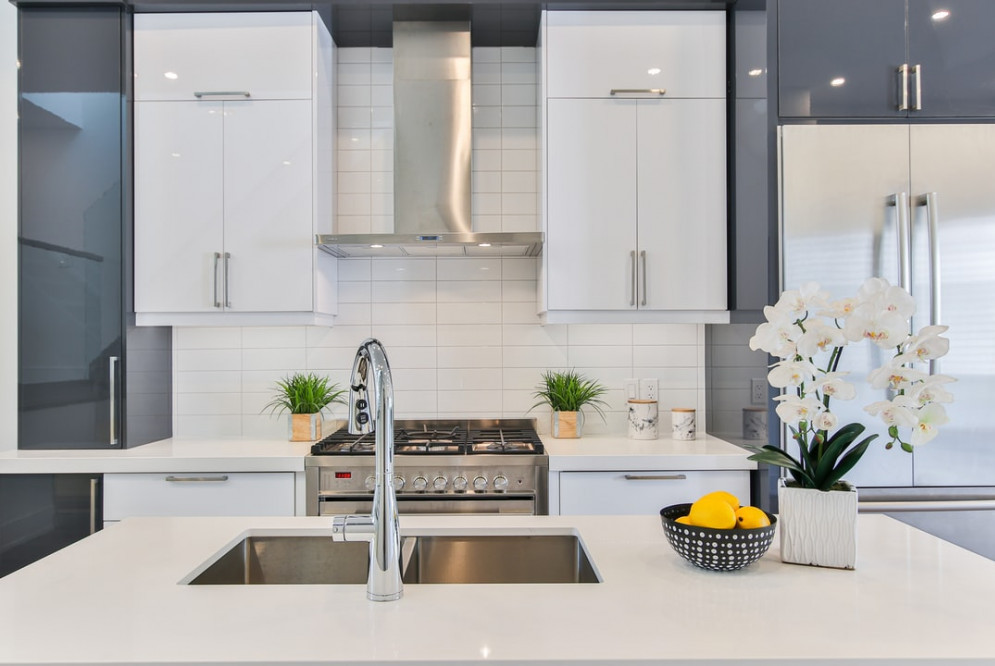 What would your kitchen faucet look like in matte black? Or how would you like a bathtub that's designed to allow you to float for relaxation?
Affiliate Links Without Traffic Won't Earn You A Dime.
See how the pros are cashing in with simple affiliate websites using my recommended affiliate training.
Includes, live help, tech support, and step by step lessons!
Those are some of the current trends in kitchen and bathroom remodeling projects. The industry is growing quickly. It jumped from $134.1 billion in 2015 to $158.11 billion in 2019.
That is a good sign for affiliate marketers, especially those who are interested in DIY-projects or home decorating. If you think these programs could be a good fit for your niche marketing efforts, read on to find out about the top 10 kitchen and bath affiliate programs. You might spark some new niche marketing ideas as you read.
Similar companies can be found in our list of furniture affiliate programs, and home decor affiliate programs. There are thousands of companies you could promote, and millions of possible products to review and promote on your website.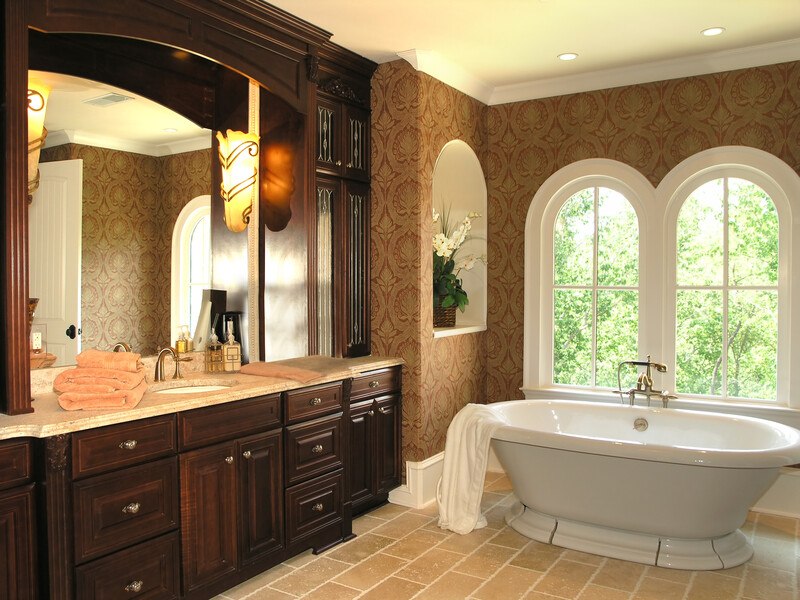 The best kitchen and bath affiliate programs include companies that provide everything from cabinets to the hardware that goes on them.

Kitchen And Bath Affiliate Programs
Modern Bathroom
Farmhouse Kitchen And Bath
The RTA Store
90210 Kitchen & Bath
VictoriaPlum.com
Bed, Bath And Beyond
Luxuria
Riverbend Home
Décor Planet
Nine Space
1. Modern Bathroom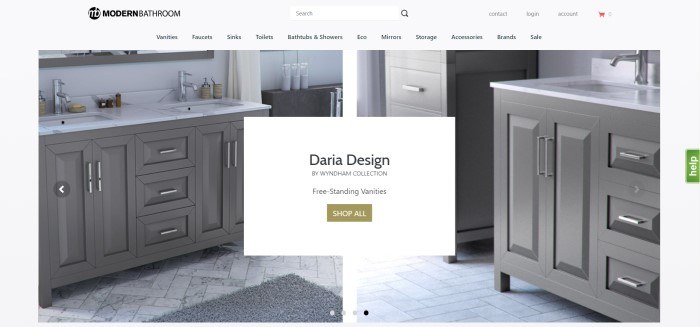 Modern Bathroom has an eco-friendly section for bath and kitchen products that are designed with environmental wellness in mind.
Commission: 4-8%
Cookie: 120 days
Modern Bathroom sells vanities, faucets, sinks, toilets, bathtubs and showers, mirrors, storage facilities, and accessories. The products range from a few hundred dollars to several thousand dollars, so even at 4-8%, affiliates can earn a nice income on sales.
One nice thing about Modern Bathroom is that it has an eco-friendly section. This is the place where customers can go to find water-saving devices or cabinets and other bathroom commodities that are built from sustainable materials.
Modern Bathroom runs its affiliate program through CJ.
Why You Should Promote Modern Bathroom: The cookie is a nice length, and the products are priced high enough to make affiliate earnings worthwhile.
2. Farmhouse Kitchen And Bath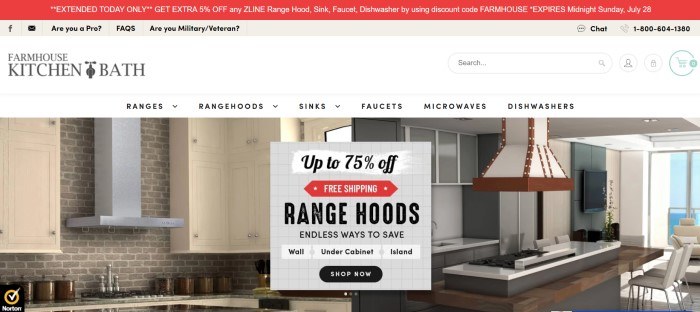 The Farmhouse Kitchen And Bath store sells high-quality items like range hoods and sinks.
Commission: 2-5%
Cookie: 10 days
The Farmhouse Kitchen And Bath store focuses a little more on the kitchen than it does on bathrooms. This store carries ranges, range hoods, sinks, faucets, microwaves, and dishwashers, along with a few bathroom items like vanities.
These items are made from top-of-the-line materials. For example, the range hoods come in copper, stainless steel, or wood, and customers can order chimney extensions for homes that have higher kitchen ceilings.
The average order value is more than $550. Some items are priced as high as $2,500. The company regularly holds sales and special offers, including some offers that come with free shipping.
Why You Should Promote Farmhouse Kitchen And Bath: The products are good quality with high enough prices to get nice affiliate earnings. However, the commission and cookie length are both lower than with a few similar affiliate programs.
3. The RTA Store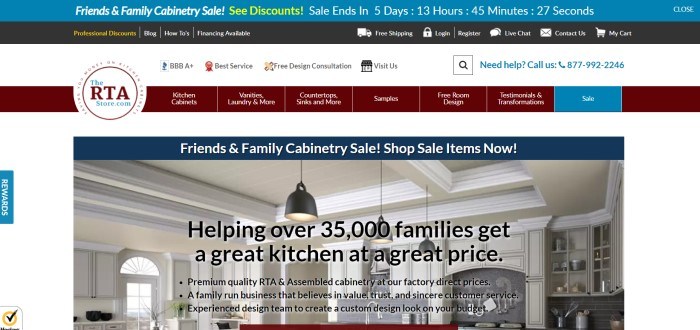 The RTA Store focuses on cabinetry for Kitchens and Bathrooms, but it sells other items, too.
Commission: 2%
Cookie: lifetime
The RTA Store sells cabinets for the kitchen and bathroom, as well as for laundry rooms and TV rooms. This is the largest cabinet retailer that only sells items online.
The company also sells countertops, backsplashes, sinks, cabinet hardware, kitchen hoods, and even flooring. Most of the cabinets can be ordered ready-to-assemble or pre-assembled.
Shipping is free for orders of $2,500 or more. An average sale for kitchen purchases usually totals around $2,800. Sales of bathroom products average $990. This company offers an accident-protection plan so that customers can get the products they ordered replaced if they get scratched or stained.
Their affiliate program is being administered by ShareASale.
Why You Should Promote The RTA Store: Customers can get a free telephone consultation to help them get the best plan for their kitchen cabinets. The high order value is nice for affiliate marketers, too.
4. 90210 Kitchen & Bath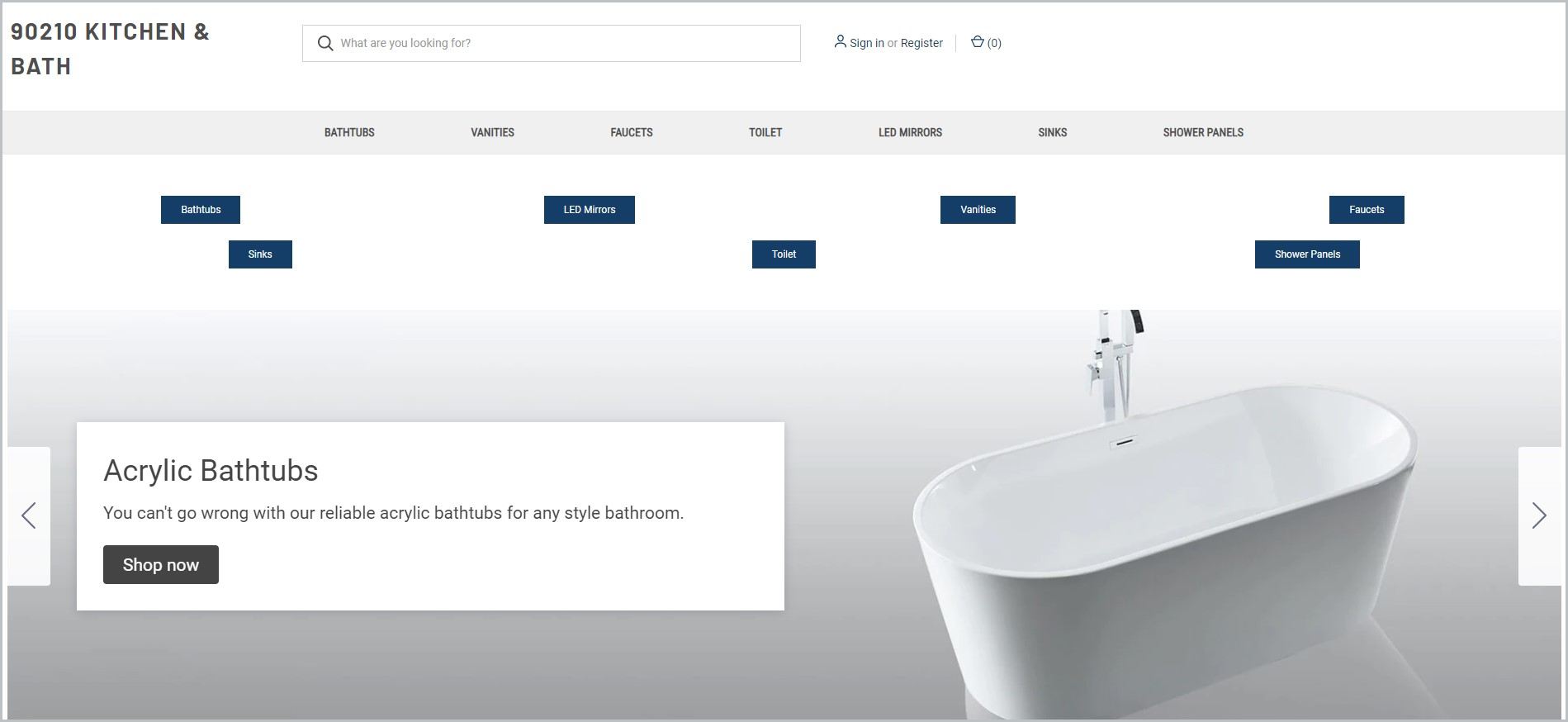 90210 Kitchen & Bath offers hardware that is built to last for a lifetime.
Commission: 15%
Cookie: 90 days
90210 Kitchen & Bath is one of the leading suppliers of bathroom hardware. Their products are made with quality materials and manufactured and built to last. They have a great selection of sinks, bathtubs, vanities, faucets, toilets, and mirrors – all boasting modern and traditional designs.
Shipping of their products is ensured and they make a tremendous effort to ship orders within 1-2 business days upon payment. Most shipments are for free, however, there may be an additional charge for certain continental US addresses.
Their affiliate program is run through ShareASale. And they're looking to partner with affiliates that have high-quality Los Angeles and US-based traffic. Their affiliates will get a generous 15%, with a tracking period of 90 days. They prefer affiliates that are in the home improvement demographic.
Why You Should Promote 90210 Kitchen & Bath: Aside from the generous commission, they do offer a wide selection of quality bathroom hardware.
5. VictoriaPlum.com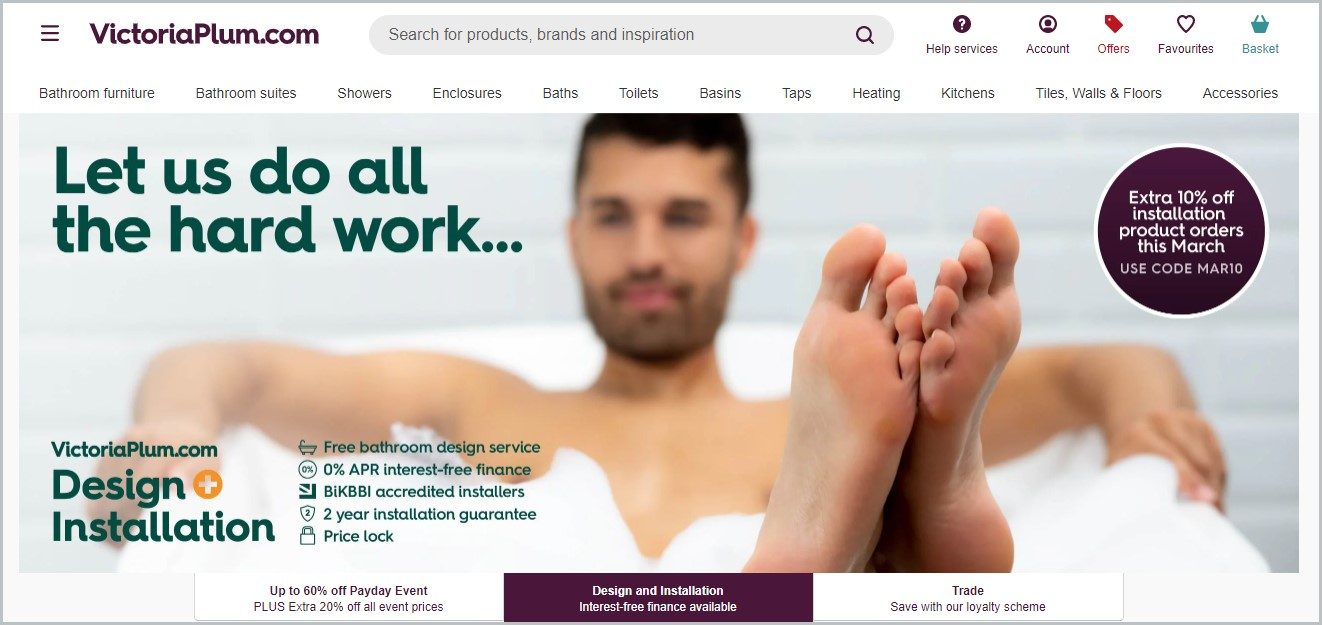 VictoriaPlum.com offers customers flexible and affordable finance options, helping them to spread the cost of their bathroom project.
Commission: 2.5%
Cookie: 30 days
VictoriaPlum.com, founded in 2001 has helped over a million customers achieve their dream bathroom. They sell exclusively online meaning they don't have expensive stores or showrooms, they also source their own products directly so they're able to keep their prices low.
They pioneered new and innovative ways to help customers like specialist delivery service, state-of-the-art distribution center, and fully accredited Design and Installation service. They are known for their great selection of bathroom products that suits all styles, sizes, and budgets.
VictoriaPlum.com's affiliate program is run through Awin.
Why You Should Promote VictoriaPlum.com: They work directly with manufacturers around the globe so they're able to keep their prices low. They also have easy returns and replacements policy – exchange for up to 365 days or return within 14 days for a full refund.
6. Bed, Bath, And Beyond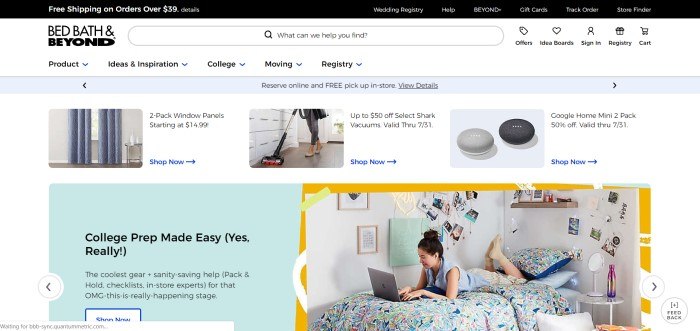 Bed, Bath, And Beyond sells household items like china and towel sets.
Commission: 7%
Cookie: 24 hours
While many kitchen and bathroom affiliate programs focus on what your rooms are made of, such as cabinets, hardware, and appliances, Bed, Bath, And Beyond sells the things that go IN these rooms.
This includes items like cookware, utensils, cutting boards, and china for the kitchen and towel sets, shower curtains, and rugs for the bathroom. This store also carries some furniture, slipcovers for furniture, and home décor items.
Why You Should Promote Bed, Bath, And Beyond: This store is well-known across the United States, and there's a wedding registry. However, there isn't much information on the affiliate program itself.
7. Luxuria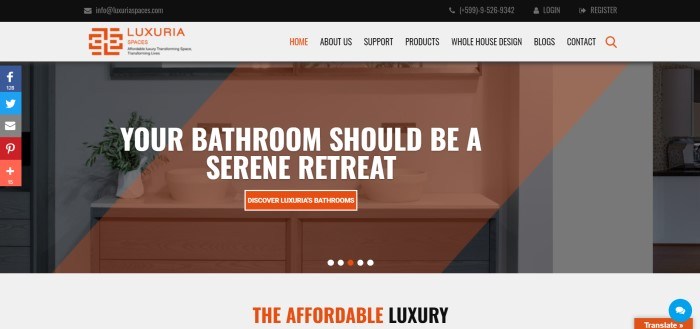 Luxuria cabinets are made using precise mechanical operations that keep the costs of high-quality cabinets relatively affordable.
Commission: 2.5%
Cookie: Unknown
The premise behind Luxuria is to provide high-quality products (mostly cabinets and counters) for the kitchen and bath that are also affordable. While Luxuria markets to mid or high-end buyers, the prices for cabinets are often 30-40% less expensive than other local cabinet makers.
Luxuria strives to save energy by using efficient and precise mechanical operations. Besides reducing the chance of error, it reduces the cost of producing each cabinet unit, which keeps prices down for the customer. This company is also green-conscious, so the products are durable and made to be safe and energy-efficient.
Why You Should Promote Luxuria: The innovative mechanized production methods make this company stand out, and the lower cost for high-quality cabinets could attract and convert buyers.
8. Riverbend Home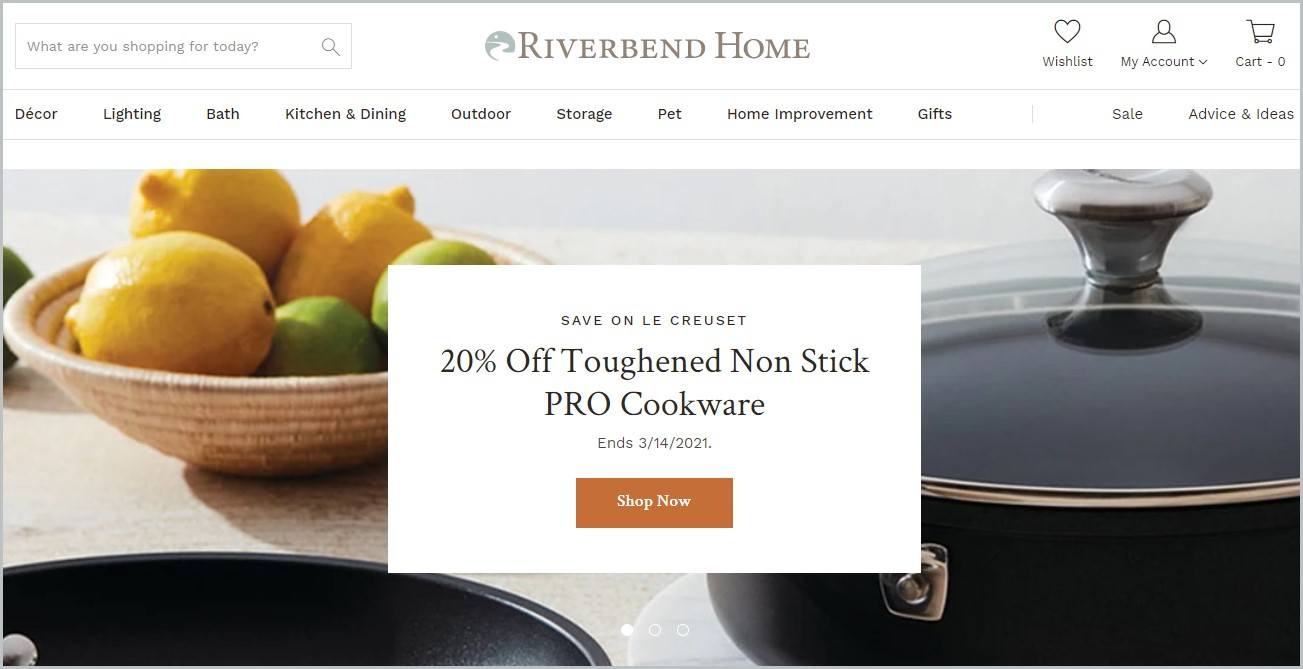 Riverbend Home is backed by 150 years of industry knowledge and dependability.
Commission: 5%
Cookie: 30 days
Riverbend Home offers the latest popular kitchen and bath fixtures as well as decor and lighting. They have a great selection of products with a variety of price points as well. You can also count on Riverbend Home for advice, tips, and how-to's when it comes to remodeling, maintaining, and or decorating your home.
Riverbend Home's affiliate program is managed by ShareASale with a commission rate starting at 5%. Affiliates are given access to banner ads, promotions, and deals to drive sales conversion. Their average order value is over $200 while the conversion rate is 2.8%. They offer free shipping for purchases over $49 and a 100% money-back guarantee.
Why You Should Promote Riverbend Home: They carry top-selling and hard-to-find products and brands. They also offer Riverbend Rewards that can get 5% back in rewards on orders of over $20 with an additional $5 just for joining.
9. Décor Planet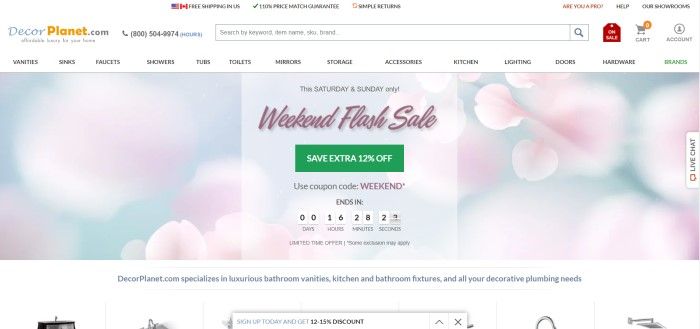 Commission: 4-7%
Cookie: Unknown
Décor Planet carries items for upgrading your kitchen and bathrooms, including vanities, mirrors, lighting, cabinets, sinks, faucets, showers, tubs, toilets, storage solutions, and accessories. This company also sells hardware for the cabinets and items like garbage disposals for the kitchen.
This company has free shipping in the United States. Returns are simple, and there's a 110% price match guarantee.
Décor Planet works to keep costs down and create loyal customers by purchasing in volume and then passing those savings on to its customer base when it resells its inventory.
The affiliate program for Décor Planet is administered by Pepperjam.
Why You Should Promote Décor Planet: The products are nice but relatively affordable, and the 110% price match makes this company stand out.
10. Nine Space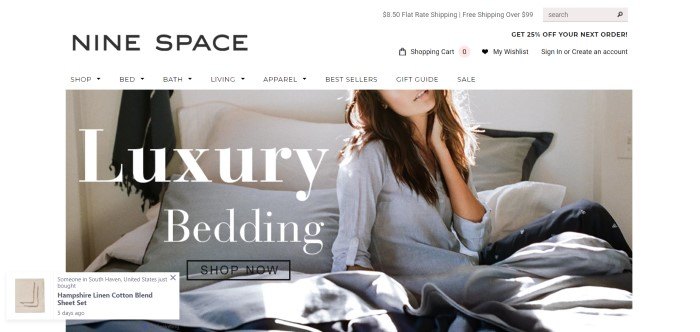 Nine Space has a sales page where some items can be marked down by as much as 80% of the original retail price.
Commission: 7%
Cookie: 30 days
Nine Space provides luxurious items like towel sets and sheets made from a specific 70/30% blend of bamboo and cotton. Besides aprons, napkins, and tablecloths for the kitchen, this company sells bathrobes, shower curtains, bath accessories, slippers, loungewear, throw pillows, and blankets.
Orders of $99 or more ship for free, while smaller orders have a flat-rate shipping fee of $8.50 each. The average order value is $100. Unopened items can be returned within 15 days of purchase for a full refund.
One nice thing about this website is its sales page, where high-end items can be purchased for up to 80% off the retail price.
Why You Should Promote Nine Space: This company hosts special promotions and offers for affiliate marketers.
Affiliate Website Ideas
Not enough ideas? Check out more in these home & garden affiliate programs. Now that you've read about the top 10 kitchen and bath affiliate programs, you probably have some good ideas about how to tie them into your niche marketing websites. Even still, I want to share a few of my own ideas.
For example, if you had a website that focused on practical water conservation in homes, you could feature water-saving faucets and showerheads and efficiently-designed sinks and cabinets. You could also promote affiliate programs for xeriscaping with succulent plants, water-conserving toilets, and even a home water recycling system.
What about a home décor website that specializes in a certain feel, such as Victorian-era or wild west themes in rooms? Faucets and cabinet hardware that fit these themes could be promoted on a website like this, as well as towel sets, lighting, accessories, and even storage space.
You could also create a niche market website to focus on creating a kid-friendly home. Locking medicine cabinets and kitchen appliances with safety features could be promoted here. You could also put up banners or promotions for colorful home décor and children's bathroom towel sets.
Boost Your Affiliate Earnings
These 10 affiliate programs are just the beginning of what's possible. There are hundreds of ways to earn affiliate commissions with your website, including product reviews, top 10 lists, how-to guides, and more
But what about traffic and conversions? How do you make sure your affiliate links get clicked?
I used the affiliate training here to turn my brand new website into a six-figure income generator in less than two years. Build a business, not just a pocket-money side project!
What's up ladies and dudes! Great to finally meet you, and I hope you enjoyed this post. Sign up for my #1 recommended training course and learn how to start your business for FREE!