Learning a new language can be both an absolutely amazing experience and a little overwhelming at the same time. Thankfully, there are so many new learning techniques and tools that have made becoming fluent in a foreign language easier than ever. Whether you are just starting out or looking to master your conversational skills there is an online learning platform for you. You can also study to become a certified Teach English as a Foreign Language teacher to help others learn English while traveling the world. Travel affiliate programmes could potentially fit into this niche as well. Check out these 10 great language affiliate programmes below.
>>Affiliate Links WithoutTraffic Won't Earn You A Dime<<
See how the pros are cashing in with simple affiliate websites using my recommended affiliate training.
Includes, live help, tech support, and step by step lessons!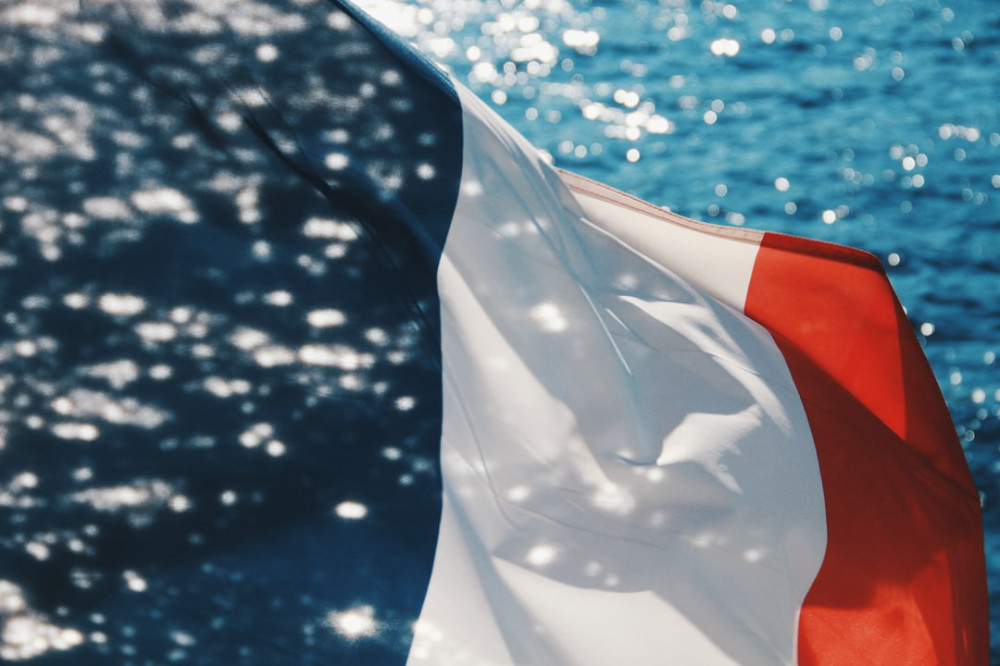 Language Learning Affiliate Programmes
Rocket Languages
Rocket Languages offers award-winning, high-quality language courses
Rocket Languages creates leading online language courses based on science and successful strategies used by people who speak multiple languages. Their dynamic system will have you speaking and understanding a new language from your first lesson. Over 1,200,000 people have used their courses to master a new language.
Commission Junction run the Rocket Languages affiliate programme. They have an average order value of $145. As an affiliate, you will be provided with a wide variety of creatives, exclusive deals, promotional coupons, and access to their frequently updated data feeds.
Reasons To Promote Rocket Languages: Comprehensive language courses, exclusive deals, and promotions and tiered commissions for affiliates.
Bonus: Affiliates can earn increased commissions of 42% up to 50% for total sales amounts equal to or greater than $500 to $1500.
Fluent City
Fluent City offers casual conversation language lessons that are more effective than games and apps
Fluent City offers immersive language lessons for adults online and in DC, Boston, NYC, Philadelphia, and Chicago. Customer can take group and private in-person casual conversation lessons, or private video chat lessons. They currently offer 10 different languages.
ShareASale run the Fluent City affiliate programme. They have an average order size on group classes is $390 and $900 on private lessons with a 2% eCommerce conversion rate. As an affiliate, you will have access to a great selection of banner ads, text links, and real-time tracking tools.
Reasons To Promote Fluent City: Unique immersive method, high average order size and two ways to earn commissions
Bonus: Affiliates get to promote the fastest growing language school in the US.
Foreign Languages For Kids
Foreign Languages For Kids has developed award-winning language lessons and games for kids
Foreign Languages For Kids offers a fun and humorous way for kids to learn a second language. It was created by a professional and her kids who were looking for a way to make learning a new language exciting and enhance overall academic performance. Their award-winning products include games, workbooks, quizzes, and video lessons.
The Foreign Languages For Kids affiliate programme is managed in-house. Foreign Languages For Kids provides their affiliates with a unique tracking link and banner ads to share with their audience. Affiliates can promote on their website, blog, email, or social media pages.
Reasons To Promote Foreign Languages For Kids: Award-winning language lessons, created for kids by kids and bonus opportunities for affiliates.
Bonus: They also offer a quarterly bonus for their top-selling affiliate.
myTEFL
myTEFL offers highly rated Teach English as a Foreign Language courses
myTEFL provides their customers with affordable career training courses to teach English abroad. They offer 4 accredited online Teach English as a Foreign Language (TEFL) courses from Basic to Professional with no degree required to get started. They also provide graduates with free job placements.
ShareASale oversee the myTEFL affiliate programme. myTEFL provides their affiliates with all the creatives and affiliate tools needed to start earning great commissions right away. They value their affiliates and believe your success is their success.
Reasons To Promote myTEFL: Affordable TEFL courses, high base commission rate and they are committed to helping their affiliates.
Bonus: Increased commissions up to 22% are available on sales between $5000-$10,000 achieved over 12 month period.
Lingualia
Lingualia personalizes every language learning experience to fit the needs of each student
Lingualia is a social network that uses artificial intelligence to help you learn a new language. Users can also learn from native speakers and from their collection of over 200 lessons, audios, flashcards, exercises, and more. Their adaptive learning method adapts to your skill level to boost your motivation and help you process faster.
The Lingualia affiliate programme is managed in-house. As an affiliate, you will be provided with an integration process so you can begin to monetise your traffic in as little as 5 minutes. Affiliates can access their referrals, subscriptions, commissions, and renewals in real-time on their private affiliate panel.
Reasons To Promote Lingualia: Adaptive learning method, multiple ways to learn a new language and recurring commissions for affiliates.
Bonus: Affiliates earn commissions on both the first purchases and renewals.
LinguaLift
LinguaLift helps you recall 92% of the foreign language vocabulary you learn
LinguaLift was developed by experts from Oxford, Stanford, and Harvard. Their online language learning platform combines textbooks, tutors, and apps to create a complete learning experience. They are currently offering Russian, Japanese, and Hebrew courses and will be launching French and Mandarin language programs this year.
Tapfiliate run the LinguaLift affiliate programme. As an affiliate, you will gain access to professionally designed banner ads and unique tracking links. Affiliates can track their sales and commissions in real-time on their affiliate dashboard.
Reasons To Promote LinguaLift: Complete language learning platform, created by top university experts and two affiliate programmes to promote.
Innovative Language Learning
Innovative Language Learning is a convenient and effective language learning system
Innovative Language Learning is a fun, easy, and fast way to learn a foreign language. Their learning system is designed to get you speaking right away and take your language skills to the next level. They have helped thousands learn with over 1 billion lessons downloaded.
The Innovative Language Learning affiliate programme is managed in-house. Innovative Language Learning has created a wide selection of links, text, and banner ads to help attract new customers. Affiliate benefits include lifetime cookies, high conversion rates, and excellent affiliate support.
Reasons To Promote Innovative Language Learning: Easy and fast way to learn, high conversion rates and lifetime cookies.
Bonus: Affiliates earn a 25% commission on first purchase and every time their referrals renew their subscription.
italki
italki is an online global community that has helped over 5 million language students
Italki believes human interaction is the best way to become fluent in a different language. Their online community platform connects students with 10,000 highly qualified teachers. They offer over 130 languages and have helped over 5 million students on their language journey.
ShareASale run and manage the itaki affiliate programme. Italki offers promotional materials in 9 different languages. As an affiliate, you will be provided with comprehensive reporting tools so affiliates can track their traffic, leads, sales, and commissions in real-time.
Reasons To Promote italki: 1 on 1 language lessons, over 130 languages and no commission limits for affiliates.
Bonus: Affiliates earn $10 every time a new student they referred makes their purchase with no limits on how you can earn.
Speekify
For Speekify, the most important thing in the methodology is the regularity of the lessons
Speekify provides online services that help improve your pronunciation, fluency, and speak a foreign language with confidence. The method is to repeat after a native speaker, every lesson contains a recording of original audio that you should listen to and repeat. They teach English, Spanish, German, Italian, Chinese, French, Russian, and Portuguese languages.
Their affiliate program offers a 25% commission on all purchases with a lifetime cookie duration. When signing up via your link, a customer will get a 40% discount on their first purchase.
Reasons To Promote Speekify: High commission rate, discount on first purchase and lifetime cookies.
Bonus: Affiliates have access to readily downloadable advertising materials plus assistance in preparing what you need if you require more materials.
Language Mastery
Language Mastery believes that there is no one-size-fits-all way to learn a language
John Fotheringham of Language Mastery offers a guaranteed method to master the Japanese language. His 7-day email course will teach you how to create a highly effective immersion environment anywhere in the world. John Fortheringham's 'Anywhere Immersion' approach allows you to learn at your own pace in a way that fits your own learning style, interests, needs, and schedule. He packed his language learning tips, tools, and resources into a variety of formats.
Language Mastery affiliates will receive a 50% commission on each sale and will be paid automatically from Gumroad every other Friday.
Reasons To Promote Language Mastery: High commission rate, featured in several publications, podcasts, and blogs.
Bonus: John Fotheringham devoted 20 years developing a guaranteed method to master the Japanese language.
Affiliate Website Ideas
There you have it,10 great language affiliate programmes. So, now it's time for you to start thinking about what niche you want to target. You could focus on immersive language lessons. Fluent City helps you master a foreign language with casual conversation language lessons. Affiliates earn a 10% commission rate and $5 per lead.
Kids language lessons are another great niche idea. Foreign Languages For Kids has created award-winning games and lessons that make learning a new language fun for kids. They offer a generous 20% commission rate.
You could also target private language lessons. Verbling connects students with professional teachers in real-time to help them improve their language speaking skills. Affiliates receive $12 per person that books a private lesson.
Boost Your Affiliate Earnings
These 10 affiliate programs are just the beginning of what's possible. There are hundreds of ways to earn affiliate commissions with your website, including product reviews, top 10 lists, how-to guides, and more.
But what about traffic and conversions? How do you make sure your affiliate links get clicked?
So… are you ready to have YOUR VERY OWN WordPress website built and launched in under 10 minutes?
It's easy at Wealthy Affiliate. Take a look at this video and you will find out exactly how to build a FREE Affiliate website on the Wealthy Affiliate platform, easily and quickly. This is where you can begin the process right NOW . . .
Wealthy Affiliate Training Video – Create a FREE Website
As you can see, it is simple and FREE to get started today.
Join Me. Join Our Community.
There is No obligation. No credit cards. It is Simple and FREE and can be done in 3 simple steps:
The decision to join is in your hands but I can honestly say that you will not regret it and you won't look back once you have joined. It's a total no brainer. Once you join, it really is as easy as 1-2-3 and you will have your website built and launched ready to learn, earn and grow.
Help Whenever You Need It
Once you join through the Wealthy Affiliate platform, you will be amazed at the support you have within the platform. It really is second to none. I can say with absolute certainty and from personal experience that this is the best training and mentorship platform for building a successful business online, hands down.
I look forward to welcoming you and to supporting your success!
Please feel free to leave any comments below.