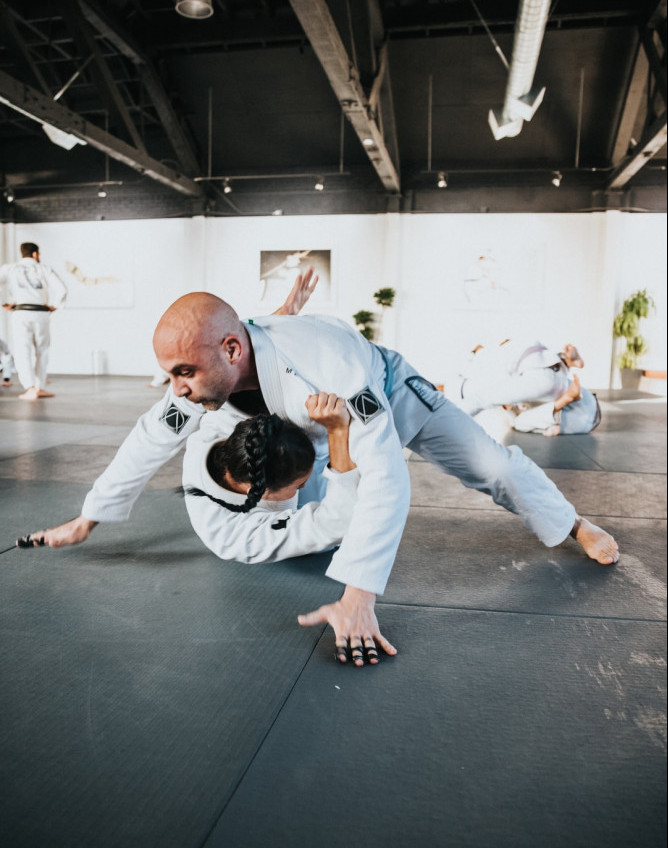 Martial arts are types of sports that were originally used for combat training. Types of martial arts include karate, jujutsu, taekwondo, krav maga, and judo. Mixed martial arts (MMA) is a hybrid full-contact sport that combines martial arts with different combat sports that would also fit in this category, and be a serious growth industry worth looking into. You don't have to be a general MMA expert or UFC fan! You could do something like MMA for teens, or home training MMA.
See how the pros are cashing in with simple affiliate websites using my recommended affiliate training.
Includes, live help, tech support, and step by step lessons!
Check out these 10 great martial arts affiliate programmes to get you started, however, you may find other relevant companies to promote in our sports affiliate programmes or fitness affiliate programmes write-ups.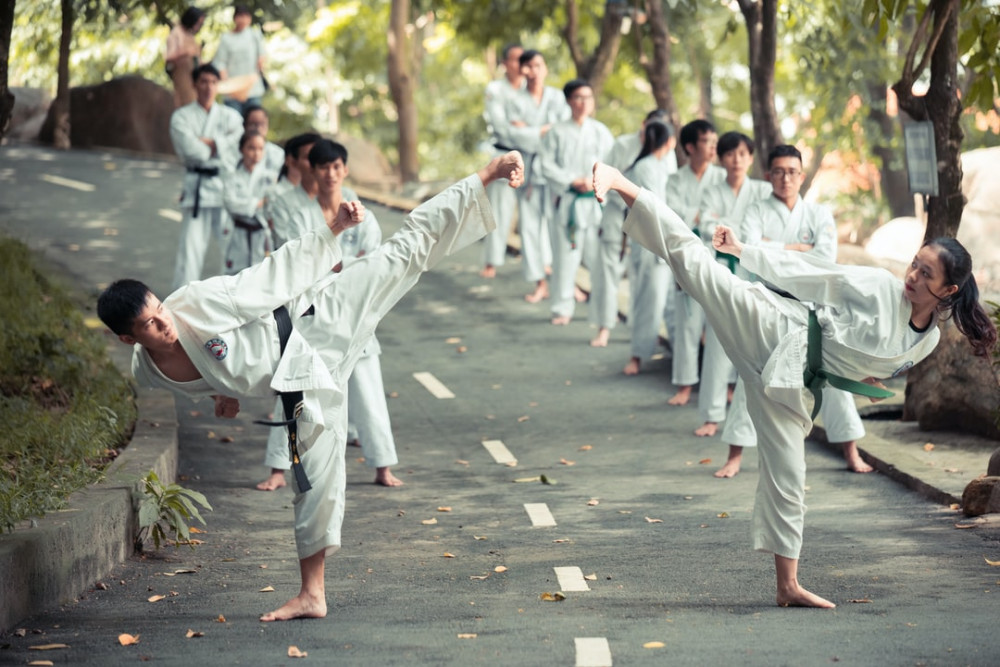 Martial Arts Affiliate Programmes
Elite Sports
Elite Sports offers the most complete inventory of MMA gear
Elite Sports is the largest MMA gear and apparel online retailer in the world. They were founded by MMA veterans to bring premium gear to everyone at affordable prices. Their innovative, patented products are designed and thoroughly tested for heavy use and backed by their 6-month warranty.
They have an average order value of $100 with a 3.5% conversion rate. Elite Sports uses ShareASale to run their affiliate programme. They provide their affiliates with a wide variety of banner ads, text links, and state-of-the-art affiliate tools.
Reasons To Promote Elite Sports: Innovative MMA products, high conversion rates and performance bonus opportunities for affiliates to benefit from.
Bonus: They also offer a $250 bonus for their top 3 affiliates.
Forza Sports
Forza Sports offers over 75,000 sporting goods at the best prices
Forza Sports is an industry-leading and trusted sporting goods retailer that carries over 75,000 products. They search the world for the best sporting equipment and gear at the best possible prices. Their martial arts items include uniforms, gloves, punching bags, kick shields, training timers, and protective gear.
They have teamed up with ShareASale to oversee their affiliate programme. Forza Sports has created a library of optimised marketing materials and robust affiliate tools. Their dedicated affiliate management team is available to answer any questions and offer suggestions on how to get the most out of their programme.
Reasons To Promote Forza Sports: Top sports equipment retailer, incredible selection and over 2.5 million orders.
Bonus: Their customer service team works hard to make sure their customers are happy which has helped them earn $50 million+ in sales and ship more than 2.5 million orders.
RDX Sports
RDX Sports is one of the fastest-growing eCommerce sports brands
RDX Sports is a leading global combat sport and fitness brand. They manufacture equipment to protect and enhance your fitness goals. Their martial arts gear is made out of extremely durable material for superior performance and strength.
Their affiliate programme is managed in-house. RDX Sports requires no technical skills to join their programme with an easy signup process. Affiliates have access to text links, banners, and real-time tracking tools.
Reasons To Promote RDX Sports: Combat Sports and fitness brand, affordable products and two commission rates for affiliates to benefit from.
Bonus: They have a customer base of 200+ million athletes from all around the world.
KBands
KBands develops unique fitness training aids
KBands is an athletic performance company that offers innovative, high-performance leg and body resistance bands and suspension trainers. Their training tools help enhance your martial arts skills with improved power, balance, and core strength. They also offer less stress on your joints while still producing the same results for a more efficient training session.
They use ShareASale to run their affiliate programme. KBands has an average order size of $50 with a 3% conversion rate. Affiliates can utilise any of their professionally designed banners, text links, content, video demonstrations, and special affiliate offers to help them promote.
Reasons To Promote KBands: Unique training aids, high commission rates and lots of deals and promotions for affiliates to take advantage of.
Bonus: Their dedicated affiliate management team is easily accessible by phone, Facebook, or email.
Diamond MMA
Diamond MMA develops revolutionary high impact sports protective gear
Diamond MMA was founded to solve the problem that athletic cups on the market don't fully protect high impact sports athletes. They've developed a patented 4 strap jock system that eliminates all vulnerable positions. Their comfortable groin protection helps martial arts athletes feel confident and move freely during training and competitions.
Their affiliate programme is managed in-house. Diamond MMA makes it easy to track and scale campaigns to earn higher commissions. Affiliates can share their links on their website, blog, social media pages, or directly with their friends, followers, and customers.
Reasons To Promote Diamond MMA: High impact protective gear, products to avoid groin injures and tiered commission rates for affiliates to profit from.
Bonus: Their programme is a great way for athletes, gyms, and influencers to earn extra income just by promoting Diamond MMA products.
Everlast
Everlast manufacturers premium boxing and martial arts equipment
Everlast has been the predominant brand in boxing since 1910. They are the leading manufacturer and licensor of boxing, fitness, and MMA products in the world. Their products have been used by countless champion athletes and are sold in over 75 countries.
They have partnered with Pepperjam to run their affiliate programme. Everlast has created a wide variety of text links, banner ads, and promotional content. Affiliates can utilise any of their suggestion keywords and product catalogue with over 2,000 products in their marketing campaigns.
Reasons To Promote Everlast: Trusted boxing brand, leading MMA equipment manufacturer and great selection of creatives for affiliate to benefit from.
Bonus: Affiliates can also share their affiliate exclusive coupons with their viewers to help increase conversion rates.
Powerhandz
Powerhandz designs and manufactures innovative skill development products
Powerhandz is an athletic manufacturer that develops innovative training products for athletes in multiple sports. Their weighted anti-grip gloves address skill development gaps to help you improve your game. Martial arts and boxing athletes can also try their patent-pending weighted power suits to develop core strength and enhance athletic performance.
Affiliates can sign up for the Powerhandz affiliate programme on their website. Affiliates have access to banner ads, text links, customised graphics, a 15% discount code on demo purchases for themselves, and a unique 10% discount code to share with their viewers. The only requirement affiliates have is to promote their products at least twice a month on their social media accounts.
Reasons To Promote Powerhandz: Skill development products, trusted by top professional athletes and performance-based commission levels for affiliates to profit from.
Bonus: Affiliates may also be eligible to earn increased commissions up to 20% based on their audience reach and performance.
MMA Overload
MMA Overload sells competitively-priced brand name martial arts gear
MMA Overload is a leading Mixed Martial Arts online retailer. They offer competitive prices on their great selection of thousands of MMA products from more than 50 leading brands. Their inventory includes apparel, supplements, fighting, and training gear.
Their affiliate programme is hosted on ShareASale. MMA Overload programme benefits include professionally designed creatives, frequently updated data feeds, and state-of-the-art tracking tools. They have high site conversion rates with new products added weekly so there is always something new to promote.
Reasons To Promote MMA Overload: MMA retail industry leader, competitive prices and high conversion rates for affiliates to benefit from.
Bonus: Affiliates can also sign up with the eBay Enterprise affiliate network that offers 7% commissions and 30-day cookie life.
The MMA Locker
The MMA Locker carries all the leading martial arts and fitness brands
The MMA Locker is a martial arts brands supplier based in the UK. They strive to offer unrivaled quality and selection for all types of martial arts. Their knowledgeable team is available to offer expert advice and excellent customer service.
Their affiliate programme is run on their website. The MMA Locker offers an easy way for their members to earn extra income when they advertise The MMA Locker website or specific products. Affiliates can access their unique tracking links and reporting tools on their affiliate dashboard.
Reasons To Promote The MMA Locker: Top martial arts brands, expert advice and easy to use affiliate tools.
All orders are shipped the next working day with shipping options all around the world.
FITE
FITE is the leading streaming platforms for sports and entertainment
FITE is the leading global digital streaming platform for sports and entertainment like MMA, boxing, wrestling, motorsports, tennis, soccer, and concerts. There are pay-per-view and membership plans with a free trial and free events. They feature over 1,000 live events per year.
FITE affiliate programme is managed by Commission Junction. Affiliates will receive 10% to 20% commission with an average order price of $30. Their Pay Per View prices range from $4.99 to $79.99, and subscriptions from $4.99-$119.99. New events are added weekly.
Reasons To Promote FITE: High commission rate, product feed available for all events in all categories and FITE 24/7 linear channel.
Bonus: FITE can be accessed via Huawei and Android devices as well as Android TV, or mobile apps for iOS, Apple TV, Amazon Fire TV, and ROKU.
Affiliate Website Ideas
Now that you've had time to check out these 10 great martial arts affiliate programmes, it's time to start thinking about what niche you want to focus on. You could target martial arts gear or martial arts apparel for a specific style — stuff like a rash guard, shorts, and gloves that help protect and keep you comfortable during practice and competition.
Elite Sports has the largest selection of martial arts apparel and gear and Forza Sports is one of the largest sporting goods superstores that offers over 75,000 products including high-quality apparel and gear. Both offer a generous 10% commission rate.
Martial arts training aids is another great niche idea. KBands sells innovative body resistance bands that enhance your martial arts training sessions. They offer their affiliates 12% commissions.
If you don't want to go the gear or training route, look at supplement affiliate programmes for a different approach. I'd be willing to bet that anyone seriously training, sparring, and fighting is also serious about their health!
Boost Your Affiliate Earnings
These 10 affiliate programmes are just the beginning of what's possible. There are literally hundreds of ways to earn affiliate commissions with your website, including product reviews, top 10 lists, how-to guides, and more
But what about traffic and conversions? How do you make sure your affiliate links get clicked?
So… are you ready to have YOUR VERY OWN WordPress website built and launched in under 10 minutes?
It's easy at Wealthy Affiliate. Take a look at this video and you will find out exactly how to build a FREE Affiliate website on the Wealthy Affiliate platform, easily and quickly. This is where you can begin the process right NOW . . .
Wealthy Affiliate Training Video – Create a FREE Website
As you can see, it is simple and FREE to get started today.
Join Me. Join Our Community.
There is No obligation. No credit cards. It is Simple and FREE and can be done in 3 simple steps:
The decision to join is in your hands but I can honestly say that you will not regret it and you won't look back once you have joined. It's a total no brainer. Once you join, it really is as easy as 1-2-3 and you will have your website built and launched ready to learn, earn and grow.
Help Whenever You Need It
Once you join through the Wealthy Affiliate platform, you will be amazed at the support you have within the platform. It really is second to none. I can say with absolute certainty and from personal experience that this is the best training and mentorship platform for building a successful business online, hands down.
I look forward to welcoming you and to supporting your success!
Please feel free to leave any comments below.