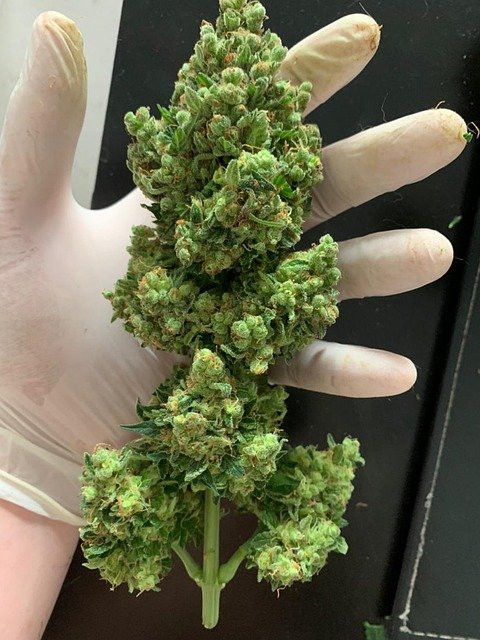 Medical marijuana is marijuana that is used to treat certain conditions or diseases and not used for recreational purposes. The use of CBD, cannabidiol, a non-psychoactive version of marijuana is now legal in all 50 states. The use of marijuana with higher levels of THC, the part that gets you high, for medical or recreational purposes still varies from state to state. While you can buy hemp-based CBD oil without a prescription, it is best to consult a doctor before trying any new dietary supplement.
Check out these top 10 medical marijuana affiliate programmes:
See how the pros are cashing in with simple affiliate websites using my recommended affiliate training.
Includes, live help, tech support, and step by step lessons!

Medical marijuana affiliate programmes are growing in popularity as cannabis laws change around the world
Medical Marijuana Affiliate Programmes
Medical Marijuana, Inc.
Medical Marijuana, Inc. developed the first medical marijuana brand for US and international markets
Medical Marijuana, Inc. is a pioneer in the CBD hemp oil space that sets the standard for strict quality control and rigorous lab testing. They were the first to introduce cannabinoid supplements and foods to the mainstream marketplace. They also fully own some of the top CBD oil distributors like Kannaway.
They use Refersion to run their affiliate programme. Medical Marijuana, Inc. offers a base commission of 15% with an increased 20% commission rate available for affiliates who generate over $10,000 in sales in a month. Affiliates are kept up to date about the latest products, promotions and deals to help them increase their conversion rates.
Reasons To Promote Medical Marijuana, Inc.: First publicly traded cannabis company, two sites to promote and great commission rates for affiliates to profit from.
Bonus: Affiliates can also promote DixieBotanicals.com, their curated CBD oil product line geared to a young, active audience.
Green CulturED
Green CulturED is a total training solution for the cannabis industry
Green CulturED is the leading source for cannabis eLearning solutions. They help cannabis-related business owners train their employees and stay up to date on the latest compliance laws to reduce risks and increase profitability. Their courses include industry certifications, medical aspects, government compliance, workplace safety, and management operations.
Their cannabis affiliate programme is hosted on their website. Green CulturED offers a high customer value with the potential to make $350+ per learner. Affiliates have access to custom marketing materials like articles, banners, text links, and landing pages as well as real-time analytics to track all sales.
Reasons To Promote Green CulturED: #1 marijuana business training courses, earn up to $350 per learner and affiliate bonus opportunities to benefit from.
Bonus: They also offer frequent affiliate incentives and performance-based bonuses.
PrestoDoctor
PrestoDoctor helps patients in need to obtain medical marijuana cards
PrestoDoctor offers top-rated online medical marijuana cards. Their convenient service allows you to get recommendations from the comfort of your home instead of having to wait at a clinic. Patients have access to specialised doctors who can help them develop custom treatment plans.
They've partnered with LeadDyno to power their affiliate programme. PrestoDoctor provides their affiliates with pre-made graphics, banners, text links, and more. Affiliates can share their links with their friends, family, viewers, or anywhere they would like online.
Reasons To Promote PrestoDoctor: #1 online medical marijuana cards, custom treatment plans and a flexible affiliate programme.
Take Note: Their services are currently only available in New York, Pennsylvania, California, and Nevada.
MarijuanaDoctors.com
MarijuanaDoctors.com is the #1 medical marijuana network in the US
MarijuanaDoctors.com is the largest and oldest medical marijuana physician directory in the world. They help patients in legal states search for and book appointments with board-certified doctors who recommend medical marijuana as an effective medical treatment. Patients can also search for dispensaries by state.
Their affiliate programme is run in-house. MarijuanaDoctors.com offers monthly residual commissions from each physician they refer. They have created a free ebook with everything you need to know to start earning great commissions from referring physicians to join their directory.
Reasons To Promote MarijuanaDoctors.com: Top medical marijuana network, recurring income and 2nd tiered commissions for affiliates to profit from.
Bonus: Affiliates can also earn 10% 2nd tiered commissions for every affiliate they get to sign up for.
Nova Blis
Nova Blis launched the first luxury CBD infused lollipops
Nova Blis was started by a plant scientist who used cannabis for health reasons and wanted to help women have access to the healing properties of hemp CBD without feeling judged. They develop on-the-go CBD infused confections to help with anxiety, stress, and body pains. Their handcrafted, non-psychoactive products are made in the US and are non-GMO, vegan, and gluten-free.
Their affiliate programme is managed in-house. Nova Blis offers their affiliates discounts up to 40% off and free samples on new products for affiliates to try them out for themselves. Affiliates receive monthly payouts via Paypal.
Reasons To Promote Nova Blis: CBD-infused luxury confections, affiliate samples, and product discounts and 2nd tiered commissions for affiliates to profit from.
Bonus: Affiliates earn an additional 5% on sales from any affiliates they refer to the programme. Top performing affiliates can also earn increased commissions of up to 25%.
The CBDistillery
The CBDistillery is the #1 hemp-derived CBD online retailer
The CBDistillery is on a mission to share the health and wellness benefits of hemp-derived CBD products with people in the US and all around the world. They offer the highest quality CBD at fair prices to allow more people to access their exceptional products. Their inventory includes CBD oil, capsules, soft gels, topical salves, oil for pets, and vape products.
They've partnered with Refersion to oversee their affiliate programme. The CBDistillery offers affiliates who generate $300+ in revenue during the previous month one free product of their choice. Affiliates who generate $1,000 in new customer revenue during the previous month also earn a personal use 10% off discount code that can be used at any time.
Reasons To Promote The CBDistillery: High-quality CBD products, lots of marketing materials and affiliate incentives.
Take Note: Affiliates are only allowed to share the 5% off code generated specifically for their website.
PotluckExpo.com
PotluckExpo.com helps people discover all-natural, holistic hemp supplements
PotluckExpo.com started out as cannabis potlucks for Prop 215 medical marijuana patients in California. They have since expanded to offer legal hemp CBD products that can be used by people all over the country. Their products are made in the US from industrial hemp grown with strict organic farming practices.
Affiliates can register for the PotluckExpo.com affiliate programme on ShareASale. They are looking to partner with affiliates who want to help them share the health benefits of hemp-based supplements. All affiliates have to do is share their product online to start earning great commissions.
Reasons To Promote PotluckExpo.com: Organic alternative medicine, fully legal hemp products and great commission rates for affiliates to profit from.
Bonus: Their programme offers unlimited earning potential and monthly commission payouts.
NuLeaf Naturals
NuLeaf Naturals promotes healthy bodies and minds with the help of CBD wellness products
NuLeaf Naturals is a line of legal medical cannabis oil derived from organic hemp plants. They are one of the top hemp companies in the US. Their USDA certified organic hemp oil delivers the highest grade CBD in its purest and simplest form.
They use Refersion to manage their affiliate programme. NuLeaf Naturals provides their affiliates with banner ads, text links, and coupon codes. Their dedicated affiliate management team is on hand to help answer any questions and help you succeed with their programme.
Reasons To Promote NuLeaf Naturals: Full-spectrum CBD oil, USDA certified organic help and a responsive affiliate team.
Take Note: It's important to note PPC ads are not allow and affiliates can't post their affiliate links on their social media accounts.
Seedsman
Seedsman offers Cannabis seeds, vaporizers, CBD oil, and paraphernalia
Seedsman is an established and trustworthy source for 1500 strains of cannabis seeds from more than 65 seed banks around the world. They have high-quality sativa marijuana, indica marijuana, feminised, and auto-flowering cannabis seeds for faster grow times.
Their affiliate programme is powered by Post Affiliate Pro. Seedsman affiliates will have access to real-time reporting, offline tracking, and discount codes to help them increase conversion rates. They can also use Seedsman's entire product catalogue, giveaway promotions, as well as helpful affiliate guides on how to boost earnings.
Reasons To Promote Seedsman: Established cannabis seed bank, second-tier commissions and they offer seasonal promotions.
Bonus: Seedsman affiliates will also earn 5% commissions on sales made through affiliates that signup from their referral link.
Mana Artisan Botanics
Mana Artisan Botanics aspire to be a force for good in the rapidly growing hemp industry
Mana Artisan Botanics is a premier wellness-driven hemp company in Hawaii. They offer artisanal, whole-plant hemp extracts that are infused with Hawaiian botanicals. Their farm-to-body hemp infusions are made with pure and organic ingredients that are sourced directly from local farmers. Each of their products is synergistically formulated for enhanced flavor, potency, and absorption.
Mana Artisan Botanics affiliates will receive a 15% commission for starters with a chance to go up based on sales volume. They will also be provided with branded promotional materials like banner ads, logos, educational diagrams, and infographics.
Reasons To Promote Mana Artisan Botanics: High commission, extensive marketing materials and 20+ years of cannabis agriculture experience.
Bonus: Mana Artisan Botanics promotes wholesome, healthful living with a commitment to support agriculture, the local economy and holistic health education.
Affiliate Website Ideas
Now that you've learned about 10 great medical marijuana affiliate programmes, it's time to pick a niche to target. You could focus on medical marijuana seeds that are bred from their health benefits. Seedsman is a trusted source of premium medical marijuana seeds. Affiliates earn a 15-20% commission rate. If you do something like that, look into hydroponics too.
Medical marijuana cards are another great niche to promote to states where it's legal. PrestoDoctor is the #1 rated online medical marijuana card service. They offer their affiliates 20% commissions on all sales. Other health and wellness affiliate programmes would benefit similar sites but keep an eye on what you recommend and who has medical authority to recommend treatments for ailments.
You could also promote medical marijuana training courses for dispensary business owners looking to stay up to date with the latest compliance laws and train their employees. Green CulturED is the top online cannabis training solution. Affiliates receive a very generous 60% commission rate.
Boost Your Affiliate Earnings
These 10 affiliate programmes are just the beginning of what's possible. There are literally hundreds of ways to earn affiliate commissions with your website, including product reviews, top 10 lists, how-to guides, and more
But what about traffic and conversions? How do you make sure your affiliate links get clicked?
Well… are you ready to have YOUR VERY OWN WordPress website built and launched in under 10 minutes?
It's easy at Wealthy Affiliate. Take a look at this video and you will find out exactly how to build a FREE Affiliate website on the Wealthy Affiliate platform, easily and quickly. This is where you can begin the process right NOW . . .
Wealthy Affiliate Training Video – Create a FREE Website
As you can see, it is simple and FREE to get started today.
Join Me. Join Our Community.
There is No obligation. No credit cards. It is Simple and FREE and can be done in 3 simple steps:
The decision to join is in your hands but I can honestly say that you will not regret it and you won't look back once you have joined. It's a total no brainer. Once you join, it really is as easy as 1-2-3 and you will have your website built and launched ready to learn, earn and grow.
Help Whenever You Need It
Once you join through the Wealthy Affiliate platform, you will be amazed at the support you have within the platform. It really is second to none. I can say with absolute certainty and from personal experience that this is the best training and mentorship platform for building a successful business online, hands down.
I look forward to welcoming you and to supporting your success!
Please feel free to leave any comments below.