Membership programmes help you save money and provide you with special access to exclusive deals and content. Websites and small business owners may also be interested in creating their own membership programmes to provide their members with unique content and add a new revenue stream to their website. Here are 10 great membership affiliate programmes to start with, and you should also read up on recurring affiliate programmes to see how you can leverage monthly payments to make incredible money with your affiliate website.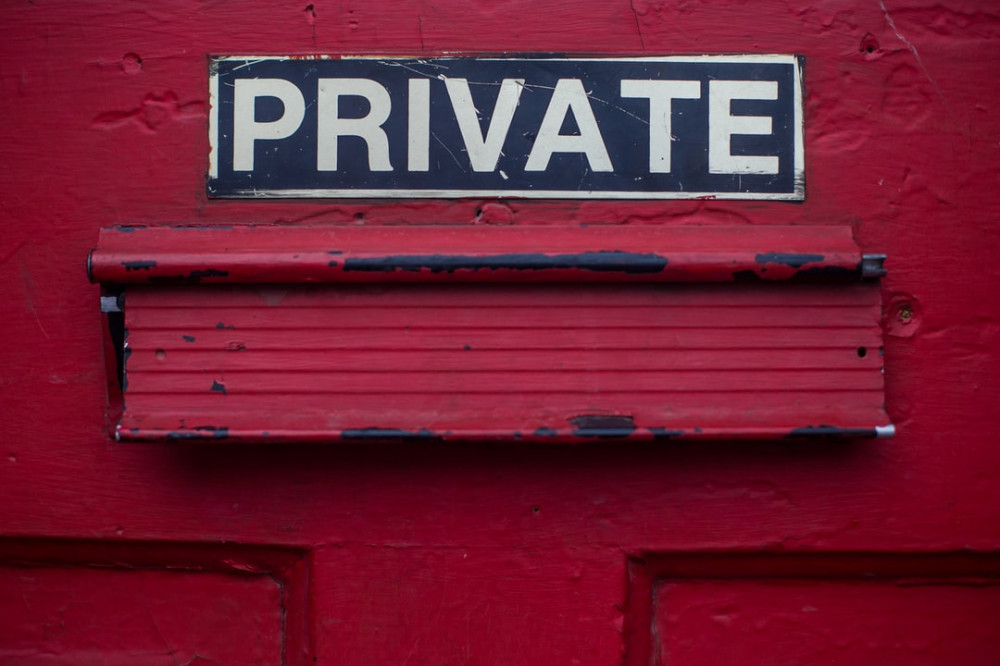 See how the pros are cashing in with simple affiliate websites using my recommended affiliate training.
Includes, live help, tech support, and step by step lessons!
Membership Affiliate Programmes
GojoinGo
GojoinGo offers their members up to 70% off hotel rates
GojoinGo is a travel club that gives their members access to unpublished wholesale hotel rates up to 70% off retail prices. They have partnerships with 800,000+ hotels around the world. Members can also save money on discounted flights, vacation rentals, entertainment, car rentals, and more.
Their affiliate programme is hosted on their website. GojoinGo gives their affiliates access to digital creatives like banner ads, social media posts, text links, and much more. Affiliates can also share coupon codes on their website, blog, videos, webinars, social media pages, and other online marketing platforms.
Reasons To Promote GojoinGo: Discount travel membership, generous commission structure and a residual income for affiliates to benefit from.
Bonus: Affiliates earn commissions every time their members renew and 1% lifetime commissions on their hotel bookings.
WishList Products
WishList Products provides tools to help you create your own membership site on WordPress
WishList Products develops powerful membership site software. Their unique tools and resources help WordPress site owners create their own membership sites. WishList Insider memberships provide users with tips, tricks, training courses, and access to other membership site owners for help and support.
Their affiliate programme is managed in-house. WishList Products offers their affiliates an easy to use affiliate programme, monthly payouts, and a responsive affiliate management team. Affiliates earn monthly commissions as long as their referrals remain active members of WishList Insider.
Reasons To Promote WishList Products: Top membership site software, very high commission rates and monthly commissions on active WishList Insider members.
Take Note: It's important to note affiliates do not earn commissions on their own purchases.
Genie Traveler
Genie Traveler helps you travel like a pro and save hundreds of dollars
Genie Traveler provides their members with insider travel deals that are normally hidden from the public. Their travel hacks help you save up to 70% on your travel costs with no blackout dates. They offer the best rate guaranteed to hotels in 15,000 destinations around the globe.
They have teamed up with AvantLink to oversee their affiliate programme. Genie Traveler supplies their affiliates with banners, text links, and exclusive discount coupons. Their dedicated affiliate management team is available to help answer any questions and offer suggestions on how to optimise your campaigns.
Reasons To Promote Genie Traveler: Best price guarantee on travel deals, no blackout dates and exclusive affiliate deals available.
Bonus: Their services provide value to your viewers and allow you to earn industry-leading commissions at the same time.
MemberPress
MemberPress is the easiest to use membership site WordPress plugin
MemberPress creates user-friendly membership site WordPress software so you can spend more time focusing on your members and not your website. Their features include dynamic pricing, members-only content pages, community forums, coupons, and more. Their software lets you accept one-time and recurring payments for your online content.
They use their own Affiliate Royale plugin for WordPress to track commissions. MemberPress provides their affiliates with optimized banner ads, text links, and emails. Their programme is free to join and offers rapid monthly payouts.
Reasons To Promote MemberPress: Membership site plugin, recurring commission and tier 2 commissions for affiliates to profit from.
Bonus: Affiliates earn 25% recurring commissions on referred sales and 5% recurring 2nd tier commissions.
SamsClub.com
SamsClub.com helps you save money on the things you need and the things you love
SamsClub.com is a membership that gives you access to their wholesale clubs. Their membership price more than pays for itself with their exceptional values on high-quality products. Membership benefits include instant savings offers, member-exclusive fuel prices, and one free complimentary membership card to share
Their average order value is $265. SamsClub.com uses Rakuten Marketing to oversee their affiliate programme. Available affiliate links include text, email, banners, images, and over 46,000 product links. They also offer ongoing promotions and build their own link features to help their affiliates increase their conversion rates.
Reasons To Promote SamsClub.com: Well known wholesale club, great commission rates and lots of affiliate tools and resources to take advantage of.
Take Note: It's important to note affiliates earn 0% commissions on computers, laptops and gift cards.
Good Sam Travel Assist
Good Sam Travel Assist provides over 20 affordable travel and emergency assistance services
Good Sam Travel Assist is an emergency medical and travel service that helps travelers and RV owners. They offer 24/7 assistance 365 days a year to help with emergency medical evacuation and to help get RVs and traveling companions home after injury or illness. Members also receive benefits like emergency medical monitoring and prescription glasses replacement if their glasses are lost or stolen on your trip.
They have teamed up with Rakuten Marketing to run their affiliate programme. Good Sam Travel Assist offers their affiliates state of the art tracking tools and monthly commission checks. Affiliates can integrate their great selection of creatives onto their blog or website.
Reasons To Promote Good Sam Travel Assist: Travel assistance membership, over 20 services and 3 programmes for affiliates to join.
Bonus: Affiliates can also join their other affiliate programmes which offer $8 flat fee commissions for extended service plans and $13-$15 for roadside assistance plans.
Dollar Shave Club
Dollar Shave Club delivers all the products you need to get ready for less
Dollar Shave Club helps their members stock all their bathroom grooming supplies to save them time and money. They deliver everything you need to look and feel great right to your door every month. Members can pick from their shave, oral care, and shower kits or choose all three. All boxes ship free can be canceled anytime, and are backed by their satisfaction guarantee.
Their affiliate programme is powered by Pepperjam. Dollar Shave Club gives their affiliates access to banners, text links, custom ads, suggested keywords, and coupons. Approved promotional methods include blog, incentive, email marketing, comparison shopping, and product review.
Reasons To Promote Dollar Shave Club: Monthly shaving membership, no more forgetting to buy razors and frequently updated creatives.
Bonus: Affiliates can only use the most up-to-date creatives to promote so it's important to regularly update your marketing materials.
MonthlyClubs.com
MonthlyClubs.com offers flexible memberships on their unique monthly clubs
MonthlyClubs.com has the #1 beer of the month club in the country and has expanded to offer five additional clubs. Members can join their beer, cheese, cigar, wine, chocolate, or flower clubs. They offer flexible memberships and even have the option to design your own club.
MonthlyClubs.com uses Commission Junction to run their affiliate programme. Their programme features include professionally designed creatives, seasonal promotions, and keyword bidding. Their clubs make great gift ideas to promote during holidays and special occasions.
Reasons To Promote MonthlyClubs.com: Top beer of the month club, flexible membership plans and the ability to create your own club option.
Bonus: Members can create their own custom membership and choose which club to send and when to send it.
BJ's Wholesale Club
BJ's Wholesale Club is a leading wholesale membership programme
BJ's Wholesale Club is the top membership warehouse club in 16 states on the East Coast. Memberships benefits include members-only prices, same-day grocery delivery, free in-club pickup, and exclusive club brands. Their prices on brand name merchandise are significantly lower than a department store, supercenters, or supermarkets which saves their members money on their shopping trip.
Their affiliate programme is hosted on Commission Junction. BJ's Wholesale Club provides their affiliates with a library of marketing materials and comprehensive reporting tools. Affiliates also have access to their product data feeds!
Reasons To Promote BJ's Wholesale Club: Leading east coast warehouse club, prices lower than supermarkets and unlimited occurrences.
Bonus: They offer unlimited occurrences during the cookie lifetime period which means affiliates can earn multiple commissions from the same referral.
Walmart
Walmart's revenue is $524 billion for the fiscal year 2020
Walmart is the largest retailer in the world with over 2.2 million associates worldwide. Walmart+ membership benefits include free delivery from your store, member prices on fuel at select stations, and mobile Scan and Go – where customers can scan their items as they shop and also pay using Walmart Pay for a touch-free, quick, and easy payment experience.
Walmart affiliate programme is run by Impact and it offers affiliates 1-4% commission with 3 return days. Affiliates will get access to a dedicated team to help maximise sales, professionally designed banners, data feeds, and newsletters with product information and links. Affiliates can offer their visitors access to excellent values and a great selection of products at Walmart.
Reasons To Promote Walmart: Offers 15-day free trial membership, can choose from 2 membership plans and savings add up with Walmart+.
Bonus: Walmart affiliates are given access to contests and extra opportunities to earn commissions.
Affiliate Website Ideas
Now that you've discovered 10 great membership affiliate programmes, it's time to decide what niche you want to target. Monthly Clubs is great for beer and wine. If this fits your niche site, you should also check out the meal kit affiliate programme list as well.
Travel membership is a great niche to help people saving money on their vacations. GojoinGo is an exclusive membership that gives you access to unpublished wholesale hotel rates. They offer $25 flat fee commissions on memberships and 1% on hotel bookings. If travel is your thing, then resort affiliate programmes could be a good way to monetize as well.
You could also focus on membership plugins for website owners looking to create their own membership programmes. WishList Products offers an easy to use membership plugin and their own membership programme full of tips and training courses to run your membership site. Affiliates receive 30% commissions on all sales.
Boost Your Affiliate Earnings
These 10 affiliate programmes are just the beginning of what's possible. There are literally hundreds of ways to earn affiliate commissions with your website, including product reviews, top 10 lists, how-to guides, and more
But what about traffic and conversions? How do you make sure your affiliate links get clicked?
So… are you ready to have YOUR VERY OWN WordPress website built and launched in under 10 minutes?
It's easy at Wealthy Affiliate. Take a look at this video and you will find out exactly how to build a FREE Affiliate website on the Wealthy Affiliate platform, easily and quickly. This is where you can begin the process right NOW . . .
Wealthy Affiliate Training Video – Create a FREE Website
As you can see, it is simple and FREE to get started today.
Join Me. Join Our Community.
There is No obligation. No credit cards. It is Simple and FREE and can be done in 3 simple steps:
The decision to join is in your hands but I can honestly say that you will not regret it and you won't look back once you have joined. It's a total no brainer. Once you join, it really is as easy as 1-2-3 and you will have your website built and launched ready to learn, earn and grow.
Help Whenever You Need It
Once you join through the Wealthy Affiliate platform, you will be amazed at the support you have within the platform. It really is second to none. I can say with absolute certainty and from personal experience that this is the best training and mentorship platform for building a successful business online, hands down.
I look forward to welcoming you and to supporting your success!
Please feel free to leave any comments below.
Spread the love
Spread the love