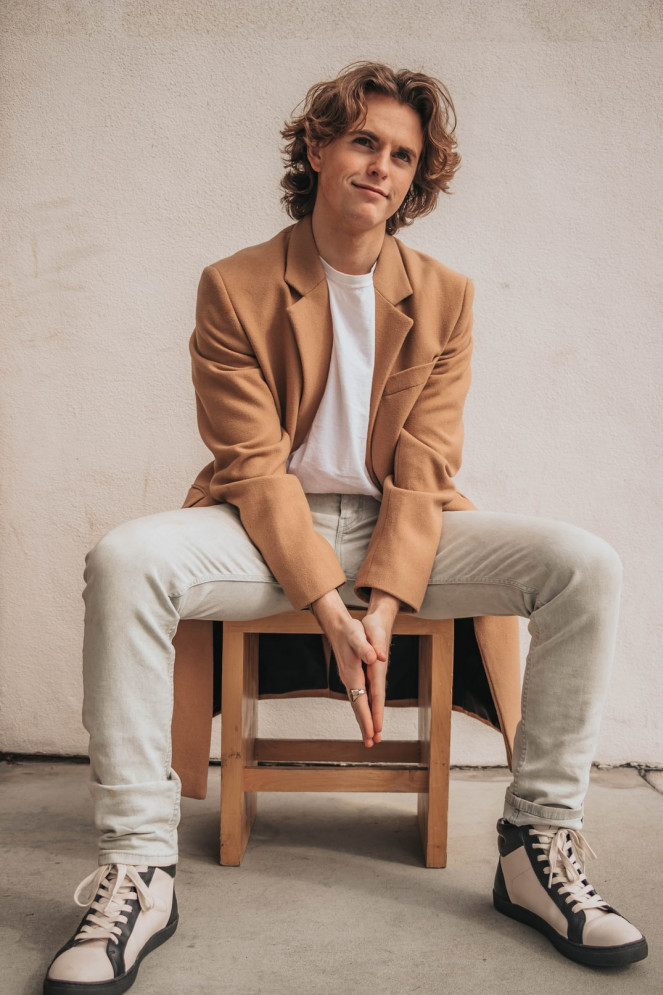 Men's fashion has been a booming industry lately with more and more startups tapping into this growing market. Now you can upgrade your entire wardrobe without ever leaving your house. You can even sign up for a men's fashion subscription box to have a professional stylist handpick items based on your personal style. Check out these 10 great men's fashion affiliate programmes, but men's fashion doesn't stop with clothes. Don't forget that luxury watches are important for men's style, as are hair products, shoes, or even lifestyle choices!
See how the pros are cashing in with simple affiliate websites using my recommended affiliate training.
Includes, live help, tech support, and step by step lessons!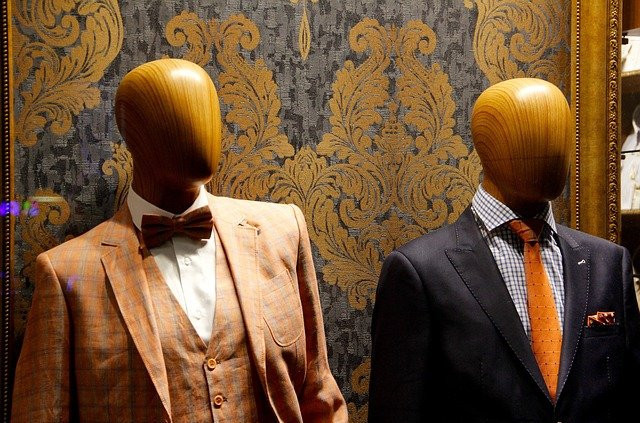 Men's Fashion Affiliate Programmes
SAYKI
SAYKI is a men's fashion brand with styles that find the right balance between classic and trendy
SAYKI has been specialising in men's clothing since 1924. They design high-quality men's fashion at approachable price points. Their collection of suits, blazers, tuxedos, shirts, trousers, and accessories offer the right balance of relaxed, classic, and in style designs.
They use Refersion to run their affiliate programme. SAYKI provides their affiliates with banner ads, text links, and comprehensive reporting tools on their easy to use affiliate dashboard. Their dedicated affiliate management team is available to help answer any questions and offer suggestions on how to increase your commissions.
Reasons To Promote SAYKI: High-quality men's fashion, approachable prices and a very high commission rate for affililates to profit from.
Bonus: Affiliates can also promote their personalised styling service to help their customers create the perfect look for any occasion.
The Menlo Club
The Menlo Club is a monthly men's fashion subscription service customized to your personal style
The Menlo Club, formerly Five Four Club, is the most recognisable men's fashion subscription service. They offer an easy, affordable way to upgrade your wardrobe. Each month members receive a personalised box with free shipping, easy size exchanges, and members-only pricing at Menlo House.
Their affiliate programme is hosted on Pepperjam. The Menlo Club has created a wide variety of text links, banners, coupons, and exclusive deals. Affiliates can track their leads, sales, commissions, and more to optimise their campaigns and convert more leads.
Reasons To Promote The Menlo Club: Men's fashion subscription club, generous flat fee commissions and two programmes to join and promote.
Take Note: Affiliates can also join The Menlo House affiliate program that offers a 5% commission rate.
Wolf & Shepherd
Wolf & Shepherd designs the most comfortable dress shoes in the world
Wolf & Shepherd set out to create quality, stylish dress shoes that support an active lifestyle. They combined the high-quality craftsmanship of Italian luxury leather shoes with the comfort of a sneaker. Their award-winning designs have been featured in Forbes, Sports Illustrated, Business Insider, GQ, Runner's World, Fox Sports, and Men's Journal.
They have an average sale amount of $360. Wolf & Shepherd has partnered with ShareASale to manage their affiliate programme. Affiliates receive a great selection of creative and state-of-the-art reporting tools to help them promote.
Reasons To Promote Wolf & Shepherd: Dress shoes that feel like running shoes, proprietary comfort technology and a high average order amount for affiliates to benefit from.
Take Note: Their target audience is working male professionals ages 35-55.
Reiss
Reiss produces unique, design-lead menswear, womenswear, and accessories
Reiss is committed to providing their customers with innovative men's and women's fashion that combines quality, stunning design, and value. They have expanded from their flagship London headquarters to over 90 stores around the world. Their modern menswear collection includes suits, jackets, shirts, trousers, shoes, and accessories.
They use Rakuten Marketing to oversee their affiliate programme. Reiss has an average order value of $220. Their programme benefits include exclusive imagery, affiliate content, giveaways, competitions, and real-time tracking tools.
Reasons To Promote Reiss: Innovative men's fashion, exclusive affiliate content and lots of giveaways and competitions.
Bonus: Affiliates also have access to their new website launch, press days, and VIP events.
REVOLVE
REVOLVE delivers the highest quality online fashion shopping experience
REVOLVE is the ultimate online source for the most coveted fashion brands in the world. Their collection includes an unparalleled selection of designer apparel, shoes, and accessories for both men and women. They carry over 700 brands including Calvin Klein, Dr. Martens, Common Projects, and Alpha Industries.
Their affiliate programme is powered by Commission Junction. REVOLVE provides their affiliates with monthly updated banner ads, text links, and their product data feeds with high-resolution imagery. They also share compelling, affiliate exclusive offers to help increase conversion rates.
Reasons To Promote REVOLVE: Over 700 designer brands, high-quality marketing materials, exclusive offers and discounts.
Take Note: They encourage affiliates to write reviews, create collages, and take photos to share with their audience.
Belstaff
Belstaff is a British heritage brand known for their iconic outerwear
Belstaff is a modern British fashion brand that is focused on creating luxury sportswear. Their iconic styles have been worn by Amelia Earhart, T.E. Lawrence, Che Guevara, and Ewan McGregor just to name a few. They have expanded their men's fashion selection to include shirts, polos, knitwear, pants, shoes, and accessories.
They have teamed up with Rakuten Marketing to run their affiliate programme. Belstaff gives their affiliates access to banners, exclusive content, and text links to add to their blog or website. Affiliates can also promote bespoke offers to their viewers to maximise click-through rates.
Reasons To Promote Belstaff: Iconic outerwear fashion brand, daily updated content and exclusive news.
Bonus: Their dedicated affiliate management team keeps their affiliates up to date with frequent newsletters with information about bestsellers, exclusive news, and new products.
MVMT
MVMT reinvented the watch fashion industry with their online first brand
MVMT, pronounce movement, believes your style shouldn't cost a fortune. They set out to create high quality, minimalist products at a fraction of the cost of designer brands. Their men's fashion product line includes premium watches, sunglasses, and accessories.
Affiliates can apply for the MVMT affiliate programme with Impact Radius. Their campaign creative includes banner ads, unique promo tracking codes, their product catalogue, and more. Affiliates can also check out their free performance advertising tutorials.
Reasons To Promote MVMT: Modern watch brand, high fashion at a more affordable price point and state-of-the-art affiliate tools for affiliates to take advantage of.
Their programme is professionally managed by BVACCEL, so they can provide their affiliates with the best support and advice on how to get the most out of their programme.
Matches
Matches is your one-stop shop for luxury menswear and womenswear
Matches is on a mission to provide their customers with the most personal luxury fashion shopping experience. Their expertly edit selection of menswear and womenswear features 450+ designers that range from established brands to innovative, emerging designers. They offer free shipping, free returns, and 24/7 advice from their team of fashion experts.
Their affiliate programme is hosted on Rakuten Marketing. Matches lets affiliates promote their 450+ designer collections and must-have items on their blog or website. Affiliates have access to ads, banners, text links, product links, and catwalk imagery to help them promote.
Reasons To Promote Matches: Expertly edited selection of designer fashion, over 450 designers and eye-catching marketing materials for affiliates to make good use of.
Bonus: Affiliates are also given early access to the latest trends and must-have buys for the season.
Newchic
Newchic makes affordable fashion apparel and accessories to help you look great for less
Newchic offers the latest fashion trends at the best prices. They have grown into an international fashion brand that produces a huge selection of clothing and accessories for both men and women. New items are added daily to their catalogue so there is always something new to discover.
Their affiliate programme is managed in-house. Newchic makes it easy for affiliates to generate and share links with their viewers. They offer flexible withdrawals to allow their affiliates to earn their commissions anytime they would like.
Reasons To Promote Newchic: Affordable men's fashion, easy to use affiliate tools and great commission rates for affiliates to profit from.
Bonus: Affiliates can earn up to 18% commissions for their first month.
Kenneth Cole
Kenneth Cole is an NYC based American fashion house that designs footwear, apparel, and accessories
Kenneth Cole launched the first New York shoe collection for men. Today they design everything from luxury to accessible clothing, shoes, and accessories. Their men's fashion department creates modern and retro-inspired shoes, apparel, watches, ties, belts, briefcases, wallets, and more.
They have partnered with Commission Junction to oversee their affiliate programme. Kenneth Cole provides their affiliates with optimised banners, text links, their frequently updated data feeds, and 24/7 real-time reporting. Affiliates are given exclusive content to help them promote.
Reasons To Promote Kenneth Cole: Well known American fashion brand, luxury and accessible fashion and exclusive affiliate content.
Bonus: Their responsive affiliate management team is on-hand to help you set up successful marketing campaigns.
Affiliate Website Ideas
Now that you've had the chance to check out these 10 great men's fashion affiliate programmes, you should start thinking about what fashion niche you want to focus on. You could target men's fashion suits for high-quality suits for work and special occasions. SAYKI designs men's suits, tuxedos, and accessories at approachable price points. Affiliates receive a 10% commission rate.
Men's fashion subscription boxes are another great niche idea. The Menlo Club makes it easy and affordable to upgrade your wardrobe with their monthly personalised style boxes. Affiliates earn a flat $30 commission fee per lead.
You could also target affordable men's fashion watches. MVMT creates high-quality fashion watches at more affordable prices than luxury brands. They offer a 10% commission rate on all sales. If you need a great example of a small, independent men's fashion blog, then The Modest Man is a great example of a men's fashion blog. He covers style advice, product reviews, dating advice, and outfit ideas on his blog.
You can see great examples of how to structure your content with ideas like "100 Famous Short Men", or "25 Great Watches For Small Wrists". This low-competition, hyper-specific topics are perfect for ranking in Google. His traffic exploded in 2019 and has 10x'd since 2018 (as of 2020), so he's doing something right!
Boost Your Affiliate Earnings
These 10 affiliate programmes are just the beginning of what's possible. There are litertally hundreds of ways to earn affiliate commissions with your website, including product reviews, top 10 lists, how-to guides, and more
But what about traffic and conversions? How do you make sure your affiliate links get clicked?
So… are you ready to have YOUR VERY OWN WordPress website built and launched in under 10 minutes?
It's easy at Wealthy Affiliate. Take a look at this video and you will find out exactly how to build a FREE Affiliate website on the Wealthy Affiliate platform, easily and quickly. This is where you can begin the process right NOW . . .
Wealthy Affiliate Training Video – Create a FREE Website
As you can see, it is simple and FREE to get started today.
Join Me. Join Our Community.
There is No obligation. No credit cards. It is Simple and FREE and can be done in 3 simple steps:
The decision to join is in your hands but I can honestly say that you will not regret it and you won't look back once you have joined. It's a total no brainer. Once you join, it really is as easy as 1-2-3 and you will have your website built and launched ready to learn, earn and grow.
Help Whenever You Need It
Once you join through the Wealthy Affiliate platform, you will be amazed at the support you have within the platform. It really is second to none. I can say with absolute certainty and from personal experience that this is the best training and mentorship platform for building a successful business online, hands down.
I look forward to welcoming you and to supporting your success!
Please feel free to leave any comments below.