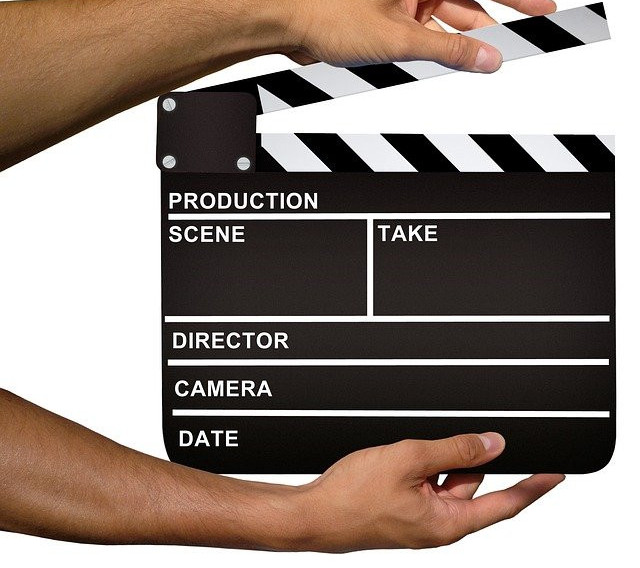 Almost 1.2 billion movie tickets were sold in the US in 2016 even though almost 56% of Americans prefer to watch movies at home. The TV and video industry is projected to earn $324 billion in revenue in 2020. Check out these 10 great movie affiliate programmes.
See how the pros are cashing in with simple affiliate websites using my recommended affiliate training.
Includes, live help, tech support, and step by step lessons!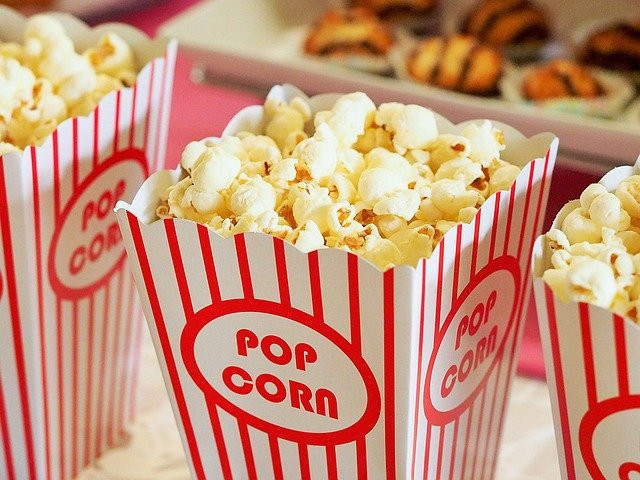 Movie Affiliate Programmes
Fandango
Fandango is the top online movie ticket seller in the US with over 30 million users. They sell movie tickets for over 26,000 screens across the country. FandangoNow has more than 30,000 movies and TV shows available to rent or buy with no subscription needed. They have new releases not available on Hulu, Amazon Prime, or Netflix.
Affiliates receive access to movie trailers, insider news, exclusive content, and more. Fandango uses Commission Junction to manage their affiliate programme and provide easy to use marketing materials like banners, search widgets, movie links, and RSS feeds. Their helpful affiliate management team is always available to help their affiliates with any questions or offer advice.
Reasons To Promote Fandango: #1 movie ticket seller, exclusive content and lots of ways for affiliates to earn commissions.
Bonus: Affiliates have lots of different ways to earn commissions and receive exclusive content and marketing materials to help them promote Fandango.
Amazon
Amazon is one of the largest online retailers, with products in countless categories. It is particularly powerful as an affiliate programme, as customers may click on a link and then purchase a completely different product. You still earn a commission if this happens.
There are also plenty of opportunities for promoting movies. For one thing, Amazon sells physical DVDs and Blu-ray disks. They also offer digital versions of many films, which can be purchased or rented. Some of the rentable films cannot be easily streamed through other services, making Amazon an appealing approach.
That's not all. Amazon also has a variety of bounty programmes. These allow you to earn by getting people to sign up for Amazon's programmes. One example is Prime Video, which operates in a similar way to Netflix. There is a $2.50 bounty for getting people to sign up for the free trial.
You can also earn by getting customers to try or pay for third-party channels. These are many of these to choose from, such as BritBox, Cinemax, HBO, PBS Masterpiece, and Showtime.
Reasons To Promote Amazon: You'll struggle to find any company with a wider selection of products and services. The ability to promote streaming services is powerful too, especially as you can earn a bounty by just getting people to sign up for free trials.
AMC Networks
AMC Networks has two video streaming sites that let you watch movies anytime and anywhere, Sundance Now and Shudder. Sundance Now gives you unlimited access to award-winning films, hard to find classics, documentaries, and binge-worthy tv shows. Shudder is the only horror and thriller-centric video streaming service. Both services add new films and exclusives weekly so you never run out of movies to watch.
Affiliates can sign up for the affiliate programme through Flexoffers. They provide their affiliate with a large selection of banner ads and text links to promote both sites along with tracking and reporting tools.
Reasons To Promote AMC Networks: 2 video streaming sites to promote, unlimited access to award-winning films and a flat commission fee for affiliates.
Take Note: Affiliates earn a $5 flat fee when a viewer signs up for a free trial which comes out to a 100% commission rate based on their current monthly rate of $4.99. However, affiliates do not earn commissions on monthly subscription fees.
Dealflicks
Dealflicks offers movie tickets and concessions at up to 60% off for more than 6,000 screens. Dealflicks is the largest discount online movie ticketing company. They have been featured on The New York Times, CNBC, TechCrunch, and more. Dealflicks partners with movie theaters to help them fill seats who currently have on average of over 88% empty seats.
Their sales and customer base have grown exponentially since their launch in 2012. Dealflicks uses ShareASale to run their affiliate programme. They provide their affiliates with everything they need to get started including frequently updated banner ads and text links.
Reasons To Promote Dealflicks: top movie deal company, loyal customers and high commissions per transactions for affiliates to profit from.
Bonus: Dealflicks offer their affiliates up to $2.50 per transaction even though they only make an average of $1.50. They can afford to do this because their customers often become long term loyal customers which makes it worth rewarding their affiliates.
MoviePass
MoviePass is a movie theater subscription service that allows their subscribers to go to unlimited movies in more than 4,000 theaters across the US. Their low monthly fee of $9.95 makes their programme an affordable choice for movie lovers and even those on a budget.
Affiliates can sign up with their affiliate programme with ShareASale. MoviePass gives their affiliates access to an affiliate dashboard with marketing materials and tools to help them promote their services.
Reasons To Promote MoviePass: Unlimited movie access, over 100,000 paid subscribers, high converting sign up landing pages for affiliates to benefit from.
Bonus: MoviePass focused on helping their affiliates convert leads by sending them directly to their signup page.
Pure Flix Digital
Pure Flix Digital is owned by Pure Flix Entertainment LLC, the world leader in faith-based entertainment including a Christian movie studio. Their video streaming service is full of high-quality family-friendly entertainment that is available anytime and anywhere.
Affiliates can promote their free trials and subscription services. Pure Flix Digital has partnered with Commission Junction to manage their affiliate programme. Affiliates have access to marketing materials and tracking tools to help them earn more commissions. To sign up, search for them in the advertisers' section in Commission Junction.
Reasons To Promote Pure Flix Digital: Trusted source for family-friendly entertainment, large selections of movies and genres, commissions on free trials and subscription sign ups.
Take Note: Affiliates earn flat fee commissions on free trials, monthly, and yearly subscriptions.
FYE
FYE is a top entertainment and pop culture merchandise retailer in the US with almost 270 stores. They offer a unique perspective of entertainment products in a wide variety of categories including movies, TV, music, apparel, collectibles, and more. They also have FYE exclusive products like DVD collections, t-shirts, and vinyl releases.
Almost 60% of their demographic is between the ages of 18 and 34. Affiliates can sign up by searching for them on Commission Junction. They have an ever-changing product catalogue related to the current entertainment releases. Affiliates have access to their product feed and other marketing materials to help them promote FYE.
Reasons To Promote FYE: Leading pop culture and entertainment merchandise retailer, exclusive products and a generous commission rate for affiliates to profit from.
Bonus: Affiliates receive 5% commissions on all sales so you can promote movies and movie-related products like apparel, collectibles, and more.
Movies Unlimited
Movies Unlimited is the movie collector's website. They are the largest independent DVD movie retailer in the US. They specialise in classic, rare, and hard to find movies at affordable prices. Their helpful staff is available 24/7 with phone support and customers receive free shipping on orders over $50.
Affiliates can take advantage of their tier commission rates, daily data feed, and help from their responsive affiliate manager. Movies Unlimited uses PepperJam to run their affiliate programme and provide access to banners, text links, and reporting tools.
Why Should You Promote Movies Unlimited: Largest independent DVD retailer, hard to find movies at affordable prices, increased commissions based on transaction total.
Bonus: Affiliates earn a very high 10% base commission with the potential to earn up to 14% based on the transaction total amount.
TCM Shop
TCM Shop is the official shop of Turner Classic Movies, the TV channel that has been presenting great films completely uncut and commercial-free since 1994. They offer the best prices on all your favorite TCM titles.
Affiliates can join the TCM Shop affiliate programme with PepperJam. They provide their affiliates with marketing materials like banners and text links. TCM Shop runs monthly and year-round offers to help convert leads.
Reasons To Promote TCM Shop: Official TCM shop, great prices on classic movies and lots of promotional offers for affiliates to take advantage of.
Bonus: Affiliates have access to a great selection of banners, text links, and promotional offers to help increase their commissions.
Movie Zyng
Movie Zyng has one of the top collections of rare and hard to find films and TV shows with almost 200 DVDs added each month. They work directly with studios and distributors, which allows them to sell below suggested retail prices on almost all their products. Customers receive fast service and $1 shipping on all orders shipped in the US with no minimum order size.
They've partnered with ShareASale to manage their affiliate programme and give access to their affiliate dashboard with marketing and tracking tools. Movie Zyng adds new films every week so there are always new products to promote. They run frequent promotions and coupons as well as sales contents and incentives to reward affiliates.
Reasons To Promote Movie Zyng: Competitive pricing, $1 shipping, affiliate contests and incentives available for affiliates to promote.
Bonus: Movie Zyng rewards their affiliates with sales contents and incentives to motivate them to increase sales.
Affiliate Website Ideas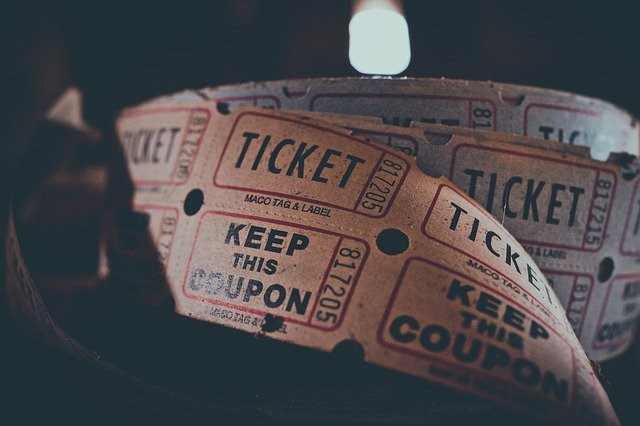 Now that you've had a chance to read about 10 great movie affiliate programmes, it's time to pick a niche to target. You could focus on rare movies. Movie Zyng has over 20,000 rare and hard to find movies. Affiliates earn 6% on sales with a 30-day cookie life.
Another idea is DVD collections for fans looking to add to their movie collection. FYE offers their affiliates 5% commissions on all sales and offer their customers exclusive FYE offers and products.
You could also promote discount movie tickets with services like Dealflicks. They offer discounts of up to 60% off and give their affiliates up to $2.50 per transaction.
Like I mentioned above, you can also try the movie-making niche and touched on photography gear or video editing software for independent moviemakers.
Boost Your Affiliate Earnings
These 10 affiliate programmes are just the beginning of what's possible. There are literally hundreds of ways to earn affiliate commissions with your website, including product reviews, top 10 lists, how-to guides, and more
But what about traffic and conversions? How do you make sure your affiliate links get clicked?
So… are you ready to have YOUR VERY OWN WordPress website built and launched in under 10 minutes?
It's easy at Wealthy Affiliate. Take a look at this video and you will find out exactly how to build a FREE Affiliate website on the Wealthy Affiliate platform, easily and quickly. This is where you can begin the process right NOW . . .
Wealthy Affiliate Training Video – Create a FREE Website
As you can see, it is simple and FREE to get started today.
Join Me. Join Our Community.
There is No obligation. No credit cards. It is Simple and FREE and can be done in 3 simple steps:
The decision to join is in your hands but I can honestly say that you will not regret it and you won't look back once you have joined. It's a total no brainer. Once you join, it really is as easy as 1-2-3 and you will have your website built and launched ready to learn, earn and grow.
Help Whenever You Need It
Once you join through the Wealthy Affiliate platform, you will be amazed at the support you have within the platform. It really is second to none. I can say with absolute certainty and from personal experience that this is the best training and mentorship platform for building a successful business online, hands down.
I look forward to welcoming you and to supporting your success!
Please feel free to leave any comments below.