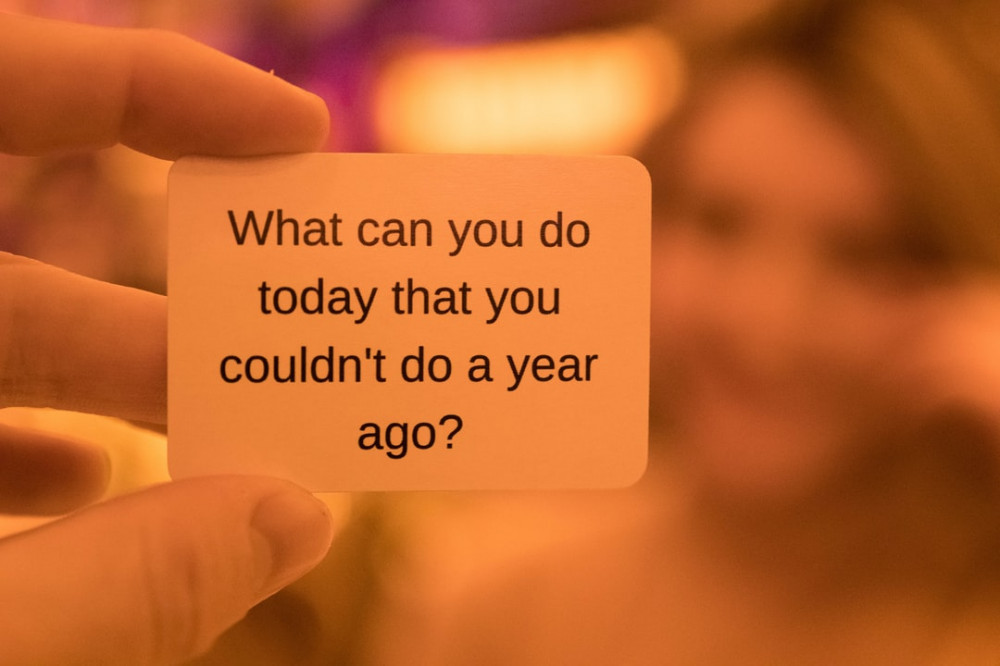 Personal Development is the process of enhancing your quality of life and setting goals to maximise your potential. Around $500 million is spent on personal development products each year. Nearly $11 billion is spent yearly on other forms of personal development like personal coaching, motivational speakers, and inspirational websites.
See how the pros are cashing in with simple affiliate websites using my recommended affiliate training.
Includes, live help, tech support, and step by step lessons!
If people think a product or service can help them with depression, boost their business earnings, or make them a happier person, they'll pay the big bucks. Just look at how much Tony Robbins makes.
Here are 10 great personal development affiliate programmes to start with, but there are many more out there that you'll discover once you find a more specific niche. I've also written a post on self-help affiliate programmes, and education affiliate programmes that also could fit your niche site.
Personal Development Affiliate Programmes
INeedMotivation
INeedMotivation offers more than 650 self-help and personal development courses
INeedMotivation has over 650+ health-related courses to help motivate people to improve and enrich their lives. Their courses include weight loss, positive thinking, improving focus, improving your health, work-life balance, and much more. Customers can request their courses in CD or downloadable MP3 format.
Repeat customers make up more than 40% of their business so there is a high potential for recurring commissions. Affiliates have access to banner ads, text links, product pages, and real-time user statistics. Affiliates can contact their affiliate managers anytime to learn how to make their programme as profitable as possible.
Reasons To Promote INeedMotivation: Over 650+ courses, lots of repeat customers and an extremely long cookie life.
Bonus: Affiliates earn commissions on all sales even from mail, phone, or fax with an incredible 50-year cookie life.
Forward Steps
Forward Steps helps people take the steps they need to get what they want out of life
Thea Westra is the creator of the Forward Steps personal development blog and author of "Time For My Life: 365 Stepping Stones". Her goal is to help you discover and take the right steps to get closer to what you really want in life. She publishes positive, self-help content including ebooks, free gifts, and free daily emails.
Preferred affiliates own their own high-quality self-improvement blog or website and have a confirmed opt-in subscriber email list. The Forward Steps affiliate programme is managed on ThriveCart. Affiliates are given a great selection of products and tools to help them promote including free gift pages for their viewers.
Reasons To Promote Forward Steps: Positive self-help content, high commission rate, lots of ways to promote products. First click is also an interesting strategy, meaning whoever piques a lead's interest first is the one who gets the sale. Most affiliate programmes do "last click" since it would mean you wrote the most convincing argument to sign up, but both strategies have their advantages/disadvantages.
Bonus: Affiliates can also promote their books on Amazon or ClickBank even if they don't join their affiliate programme.
Hay House
Hay House is the top publisher of self-improvement books, courses, lectures, and more
Hay House is the largest publisher and producer of self-improvement, inspirational, and transformational books and products. They also offer a great selection of workshops, lectures, videos, audios, and online courses. They have more than 200 authors including best selling authors like Suze Orman, Dr. Wayne Dyer, Gregg Braden, and Louise Hay.
Affiliates can share their links on their website, social media pages, or email lists. Hay House provides banners, text links, and reporting tools to track sales and commissions. They manage 8 websites so affiliates always have new content to promote.
Reasons To Promote Hay House: Top self-improvement publisher, more than 200 authors and 8 sites for affiliates to promote.
Bonus: Affiliates earn 10% commissions on books and products, 20% on lectures and events, and 50% on online courses.
Self Development
Self Development is a leading online destination for personal development products and resources
Self Development is the top online source for self-development products. Their site is for people who are serious about their personal development and want to make changes in their lives. They have over 100 unique products with new products released every month.
Their affiliate programme is run by Kaleidoscope Global. Self Development offers a streamlined affiliate process that is easy to use while still maintaining extremely accurate tracking. Affiliates benefit from their ongoing offer optimisation and internal testing.
Reasons To Promote Self Development: Leading self-development product site, new products releases every month and optimised affiliate offers.
Bonus: They have over 9+ years of on-time payment history and issue payouts twice a month.
Higher Awareness
Higher Awareness has hundreds of resources to help you know, grow, and flow through life
Higher Awareness offers over 50 years of personal and spiritual growth experience to help support and empower people. They have hundreds of resources and tools along with 20 online personal development products. Their day by day support helps you discover your true self and achieve the goals you may think are beyond you.
They have one of the highest conversion rates in the industry. Higher Awareness uses Post Affiliate Pro to run their affiliate programme. Affiliates have access to all the marketing materials and tracking tools they need to get started.
Reasons To Promote Higher Awareness: Over 50 years of personal growth experience, high conversion rates and a long cookie life.
Bonus: Higher Awareness always has something new for their affiliates to help them succeed.
Real Subliminal
Real Subliminal offers the largest selection of subliminal MP3s and CDs
Real Subliminal is the largest online supplier of subliminal CDs and MP3s. They have a wide selection of more than 240 personal development and self-help albums. Popular topics include confidence, motivation, financial success, positivity, and weight loss.
Their conversion rate is 4%+ with top affiliates converting at 5-8%. Real Subliminal uses ShareASale to manage their affiliate programme. Affiliates have access to banners, text links, free content, high-quality articles, discount codes, and tracking tools.
Reasons To Promote Real Subliminal: Top subliminal CD website, lifetime cookie, free promotional content and articles for affiliates to benefit from.
Bonus: Real Subliminal provides frequent updates to help their affiliate improve conversions including sales, promotions, and new product launches.
Optimal Thinking
Optimal Thinking empowers individuals and organizations to be their best.
Optimal Thinking empowers individuals and organisations to optimise their life, career, and business. They offer resources coaching, seminars, assessments, books, newsletters, and more. Their clients include major universities, Fortune 500 companies, government, and non-profit organisations.
The Optimal Thinking affiliate programme is managed on their website. Affiliates have access to links, banners, HTML codes, and real-time statistics. You can share your links on your website, blog, emails, and forum signatures.
Reasons To Promote Optimal Thinking: Services used by top universities and Fortune 500 companies, worldwide product promotion and a year-long cookie life.
Bonus:Optimal Thinking promotes their products throughout the world for maximum exposure and to help their affiliates attract new clients.
Brian Tracy
Brian Tracy helps individuals and business owners increase time management, profitability, and personal effectiveness.
Brian Tracy is the CEO of Brian Tracy International which specialises in the development and training of individuals and organisations. He has addressed more than 5,000,000 people and consulted for over 1,000 companies. His goal is to help you achieve your personal and business goals faster than you ever imagined.
Their average order value is $140. Brian Tracy uses Commission Junction to run their affiliate programme. Affiliates have access to their product catalogue, banners ads, text links, email copy, and tracking tools. Brian Tracy also provides product packages and special offers.
Reasons To Promote Brian Tracy: Helped over 1,000 companies, high average order value, monthly bonuses
Bonus: Affiliates can earn monthly bonuses and 30% commissions per action for total sales amount equal to $2,500.
NLP
NPL offer products and seminars to help people enhance their emotional state
The Mastery Insight Institute of NLP, short for Neuro-Linguistic Programming, helps people enhance their communication skills and emotional state. NLP is behind most of the self-help authors' programme methods. Their website offers products and seminars along with free gifts to let people explore some of their material before purchasing.
Their programme is owned and managed by their J. Altfeld's Mastery InSight Institute. NLP provides their affiliates with all the marketing materials and reporting tools they need to get started. Their affiliate managers are available to help you customise your links and provide example HTML code to add to your website.
Reasons To Promote NLP: Enhance communication skills, long cookie life and lots of affiliate help to take advantage of.
Bonus: Affiliates earn great commissions even on seminars registrations.
Tony Robbins
Tony Robbins has empowered more than 50 million people with his personal and professional development program.
Tony Robbins is the creator of the #1 personal and professional development programme. He has empowered more than 50 million people from 100 countries. His products include best selling books, audiotape products as well as public speaking engagements, and live appearances.
They offer many big-ticket items of $500+. Coupon and discount site affiliates can sign up with Commission Junction. Bloggers, publishers, and content sites are encouraged to sign up with Avantlink. Tony Robbins provides their affiliates with creatives, coupons, sales, and tracking tools.
Reasons To Promote Tony Robbins: #1 personal development programme, big-ticket items and two affiliate programmes for affiliates to profit from.
Affiliate Website Ideas
Now that you've read about 10 great personal development affiliate programmes, it's time to pick a niche to target. You could focus on self-help courses. INeedMotivation offers more than 650+ health and self-help related courses. Affiliates receive 45-50% commissions based on performance with a very long 50-year cookie life.
Another niche idea is subliminal self-help. Real Subliminal is a top supplier of subliminal CDs and MP3s. Affiliates earn a 35% commission rate with a lifetime cookie.
You could also target people looking to achieve business goals. Brian Tracy helps individuals and organisations increase their personal effectiveness and time management skills. They offer 25% commissions with a 120-day cookie duration period.
I recommend finding a niche within the personal development industry to focus on. A person looking to have a better work-life balance will have different needs for content than someone just trying to be a better family man. A woman trying to recover emotionally from a divorce will have different expectations from a website than some young dude just trying to hack his brain with nootropics. Find your niche, then get programmes that fit.
Boost Your Affiliate Earnings
These 10 affiliate programmes are just the beginning of what's possible. There are literally hundreds of ways to earn affiliate commissions with your website, including product reviews, top 10 lists, how-to guides, and more
But what about traffic and conversions? How do you make sure your affiliate links get clicked?
So… are you ready to have YOUR VERY OWN WordPress website built and launched in under 10 minutes?
It's easy at Wealthy Affiliate. Take a look at this video and you will find out exactly how to build a FREE Affiliate website on the Wealthy Affiliate platform, easily and quickly. This is where you can begin the process right NOW . . .
Wealthy Affiliate Training Video – Create a FREE Website
As you can see, it is simple and FREE to get started today.
Join Me. Join Our Community.
There is No obligation. No credit cards. It is Simple and FREE and can be done in 3 simple steps:
The decision to join is in your hands but I can honestly say that you will not regret it and you won't look back once you have joined. It's a total no brainer. Once you join, it really is as easy as 1-2-3 and you will have your website built and launched ready to learn, earn and grow.
Help Whenever You Need It
Once you join through the Wealthy Affiliate platform, you will be amazed at the support you have within the platform. It really is second to none. I can say with absolute certainty and from personal experience that this is the best training and mentorship platform for building a successful business online, hands down.
I look forward to welcoming you and to supporting your success!
Please feel free to leave any comments below.