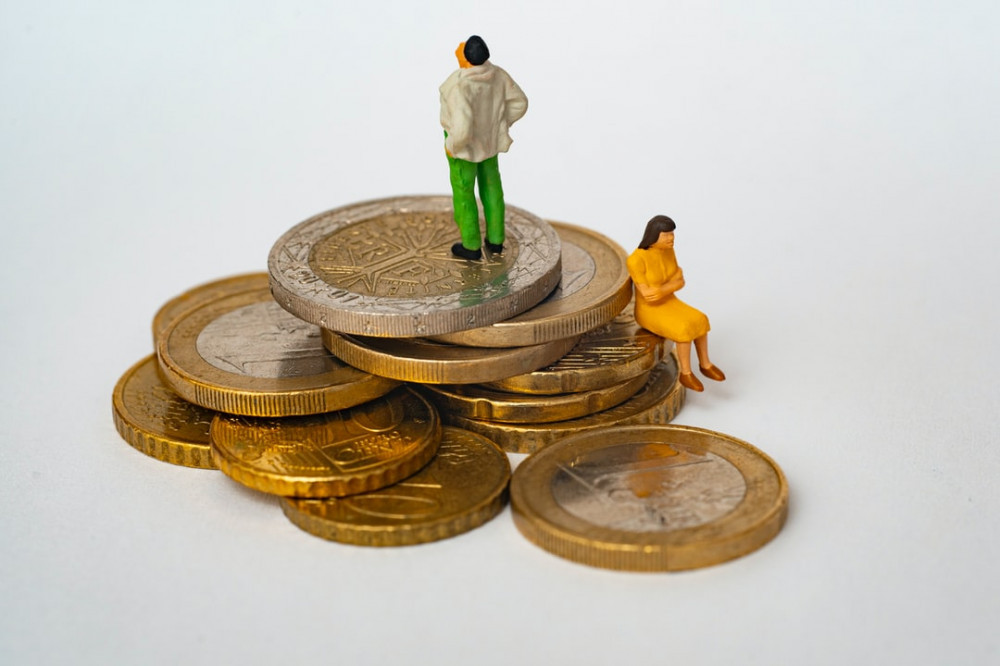 Personal finance teaches you to set a budget, manage your money, and save for important life goals. Understanding your current financial situation can be overwhelming especially if you are in debt. However, in order to achieve financial freedom, you first have to plan to set yourself up for success.
See how the pros are cashing in with simple affiliate websites using my recommended affiliate training.
Includes, live help, tech support, and step by step lessons!
Luckily there are lots of personal finance tools and resources like budgeting software, tax software, training courses, templates, and personalized advice to help you on your journey. Here are 10 great personal finance affiliate programs:
Personal Finance Affiliate Programs
SmartAsset
Personal Capital
PocketSmith
HoneyMoney
Moneyspire
Your Sunny Money Method
Self-Counsel Press
The Financial Gym
FamZoo
Tiller Money
SmartAsset
SmartAsset helps you better manage your personal finances
URL: SmartAsset Affiliate Program
Commission: $40 per valid lead
Cookie: 1 day
SmartAsset is a financial software company that offers tools in personal finance areas. They provide free, automated, and personalized advice to help empower people to make smart financial decisions. Their platform also connects people with financial advisors to help them plan and save for their retirement or other financial goals.
They use Commission Junction to manage their affiliate program. SmartAsset provides their affiliates with a great selection of professionally designed banner ads and text links. Their dedicated affiliate management team is on-hand to answer any questions and offer suggestions.
Why Should You Promote SmartAsset: Personal finance advice platform, extremely high commission per lead, large target audience
Their target audience is people 45-65+ planning for retirement or retired with an average of $500k in investment assets.
Personal Capital
Personal Capital offers insight-driven financial advice
Commission: $50-$100 per qualified signup
Cookie: 60 days
Personal Capital helps you manage your money with their insight-driven wealth advisory tools. They have helped over 2 million people plan their financial lives. Their team of financial advisors can also help you build a personalized plan to reach your goals.
They've partnered with HasOffers to oversee their affiliate program. Personal Capital provides their affiliates with customized graphics for their marketing campaigns. Affiliates can track their clicks, click-through rates, commissions, and more on their easy to use affiliate dashboard.
Why Should You Promote Personal Capital: Personal finance tools, manage over $9 billion in assets, high pay per lead commissions
They are able to offer great commissions because HasOffers has a low fixed monthly fee. This allows them to pass the savings on their affiliates.
PocketSmith
PocketSmith puts you in the driver's seat towards your financial future
Commission: $10
Cookie: 30 days
PocketSmith is an online money management platform that helps you understand your money and it's value. They organize your money in a calendar to help forecast your future up to 30 years in advance. Users can view their past, present, and future finances to help them make smart day to day and long term financial decisions.
Their affiliate program is hosted on Awin. PocketSmith values their affiliates and works with them to maintain a good long term relationship. Affiliates can use any of the provided logos, marketing resources, and comprehensive tracking tools to help them promote.
Why Should You Promote PocketSmith: Power budgeting tools, forecast up to 30 years in the future, optimized marketing materials
They offer 3 subscription levels and all users can access their learning center and their customer service team.
HoneyMoney
HoneyMoney is an easy, effective personal finance method
Commission: $15
Cookie: 30 days
HoneyMoney is an expense tracker that helps you save more money every month. They increase your awareness of your spending habits so you naturally change how you spend and save. Their system is a cash flow based, not budget based to predict how much of your money should go towards expenses or saved for your future up to one year in advance.
They use First Promoter to run their affiliate program. HoneyMoney makes it easy to track your signups, clicks, customers, and commissions on their affiliate dashboard. Affiliates can share their links on their website, blog, social media pages, and emails.
Why Should You Promote HoneyMoney: Cash flow-based financial tool, 30-day free trial, commissions on monthly and annual plans
Affiliates earn $3 per month for 5 months if their referrals sign up for a monthly plan or a $15 one-time payment for annual plans.
Moneyspire
Moneyspire is a user-friendly personal finance software
URL: Moneyspire Affiliate Program
Commission: 15%
Cookie: 45 days
Moneyspire was designed to inspire you to manage your money with their easy to use, powerful personal finance software. It's fully customizable and allows you to manage your money from anywhere with their mobile app. Their tools help track your budget, see where your money is going, remind you to pay bills, prevent overdrafts, and more.
They have teamed up with Impact Radius to oversee their affiliate program. Moneyspire offers a suite of creatives including online tracking links, banners, sponsored text, media source tracking, and more. Affiliates may be able to negotiate custom promotional materials to fit their marketing needs.
Why Should You Promote Moneyspire: Manage all of your finances in one place, great commission rates, lots of marketing tools and help
Affiliates can also check out their free tips and tutorials to help you succeed with their program.
Your Sunny Money Method
Your Sunny Money Method helps a family set up a budget and become debt free
Commission: 40%
Cookie: 30 days
Your Sunny Money Method is an online family budgeting training course. Their course includes short 5-15 minute lessons and budgeting worksheets that you can work on at your own pace. Members earn lifetime access and free upgrades to their affordable budgeting course that is backed by a money-back guarantee.
Their affiliate program is managed in-house. Your Sunny Money Method provides a wide variety of graphics, text links, and social media prompts. Affiliates can also share an exclusive $10 off coupon to share with their audience.
Why Should You Promote Your Sunny Money Method: Family budgeting course, exclusive affiliate offers, earn up to $30.80 per new student
It is important to note, their affiliate program is only open to Your Sunny Money Method. However, enrolling offers you full access to the program to help you better promote and may even help you learn how to manage your own money better.
Self-Counsel Press
Self-Counsel Press is a leading self-help publisher
URL: Self-Counsel Press Affiliate Program
Commission: 10%
Cookie: 60 days
Self-Counsel Press was a pioneer in the legal self-help publishing category and a leader in how-to books for small businesses. They publish books, ebooks, and digital forms kits for business, personal finance, real estate, law, and writing. Their personal finances books and kits help people save and manage their money.
They use ShareASale to run their affiliate program. Self-Counsel Press provides their affiliates with professionally designed banners, text links, and promotional content. Affiliates can track their stats in real-time on their affiliate dashboard.
Why Should You Promote Self-Counsel Press: Personal finance self-help books, how-to guides, lots of promotional images
Affiliates have access to all the cover images of their products that they can post anywhere on their blog or website.
The Financial Gym
The Financial Gym helps people get their finances into shape
URL:The Financial Gym Affiliate Program
Commission: $5 per call
Cookie: 10 days
The Financial Gym takes a fitness approach to help their clients reach their life goals. Their certified financial trainers work with you to create a customized plan and help you take control of your finances. Their services have been featured on Forbes, Money, CNBC, Refinery29, and the Today show.
Their affiliate program is hosted on Rakuten Marketing. The Financial Gym program benefits include text links, banners, product links, a storefront, and search boxes. Affiliates can also create their own links but must get approval before using them.
Why Should You Promote The Financial Gym: Personal finance training, affordable monthly plans, commissions on leads
Affiliates earn a $5 referral commission for every call scheduled to The Financial Gym.
FamZoo
FamZoo provides financial education for kids
URL: FamZoo Affiliate Program
Commission: 25%
Cookie: 30 days
FamZoo helps parents teach their kids practical financial skills. Their award-winning family finance app helps kids learn good money habits. Parents can also purchase a prepaid card that allows kids to spend their money with parental oversight.
Affiliates can sign up for FamZoo with ShareASale. FamZoo provides their affiliates with a library of optimized creatives and state of the art reporting tools. They also offer free trials to let users try out their services for themselves.
Why Should You Promote FamZoo: Personal finance education for kids, perfect for all ages, two ways to earn commissions
Affiliates also earn $0.05 per lead they refer.
Tiller Money
Tiller Money allows you to connect your banks to your spreadsheets and say goodbye to data entry
URL: Tiller Money Affiliate Program
Commission: $25
Cookie: 30 days
Tiller Money helps create a customized budget spreadsheet that tracks progress on all financial goals. They automatically update Google Sheets and Microsoft Excel that reflects spending, income, and balances each day. They empower people with better understanding, confidence, and control over their finances.
Tiller Money's affiliate program is managed by Awin. Affiliates will get a one-time $25 commission for each person who signs up and begins a paid subscription. The cookie life is set at 30 days. Commissions will be validated within 10 days of a customer beginning a paid subscription.
Why Should You Promote Tiller Money: Free 30-day trial, a lot of features to offer, flexible templates for different financial goals
Tiller Money is trusted and recommended by top money experts and advisors with a 4.7-star GSuite Marketplace rating.
Affiliate Website Ideas
Now that you've discovered 10 great personal finance affiliate programs, you should start thinking about what niche you want to focus on. You could target personal financial advisors to help you achieve your financial goals. SmartAssets offers a variety of finance tools, resources, and a directory of financial advisors so you can find the right advisor for your needs. Affiliates earn $40 per qualified lead.
Personal finance software is another great niche idea. PocketSmith helps you understand your current spending and plan for the future with cash flow forecasts. They offer their affiliates a $10 flat fee commission rate.
You could also focus on personal finance for teens to teach kids money management and budgeting skills. FamZoo is an award-winning family finance app for kids, teens, and their parents. Affiliates receive 25% commissions on all sales.
Boost Your Affiliate Earnings
These 10 affiliate programs are just the beginning of what's possible. There are hundreds of ways to earn affiliate commissions with your website, including product reviews, top 10 lists, how-to guides, and more
But what about traffic and conversions? How do you make sure your affiliate links get clicked?
I used the affiliate training here to turn my brand new website into a six-figure income generator in less than two years. Build a business, not just a pocket-money side project!

What's up ladies and dudes! Great to finally meet you, and I hope you enjoyed this post. Sign up for my #1 recommended training course and learn how to start your business for FREE!