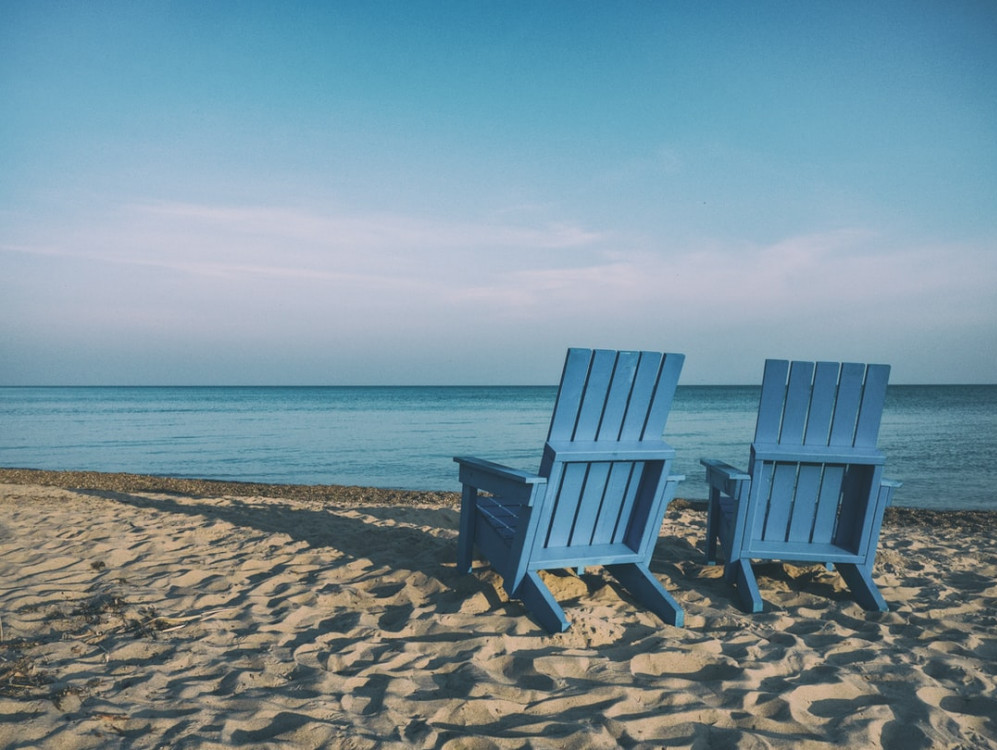 Retirement is an exciting time in your life that gives you a chance to enjoy the freedom of no longer having to work a 9 to 5 job. Many people look forward to spending more time with their friends and family, traveling, picking up a new hobby, or volunteering.
See how the pros are cashing in with simple affiliate websites using my recommended affiliate training.
Includes, live help, tech support, and step by step lessons!
Planning for retirement can seem like a daunting process, but with the right tools and resources, you can start planning for a retirement that allows you to enjoy your third act in life. Here are 10 great retirement affiliate programmes to help people plan for and enjoy a healthy and financially secure retirement.
We've also previously covered retirement finance affiliate programmes and investing companies!
One interesting thing to consider is that you could be writing for young people looking to retire, or seniors that need to retire soon. Retirement isn't always about sitting on the couch collecting a social security check, so vacation companies would be worth promoting too!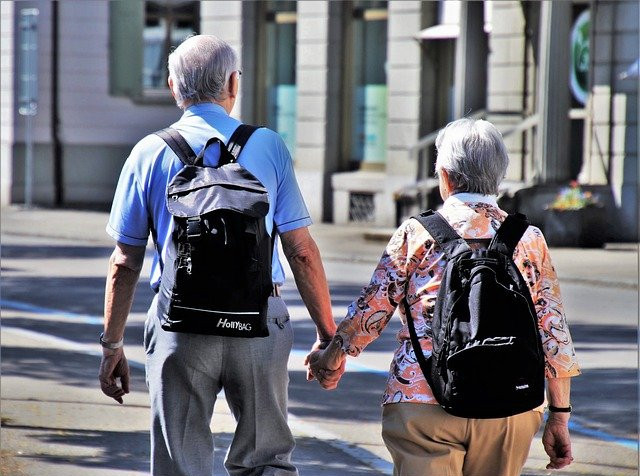 Retirement Affiliate Programmes
SmartAssest
SmartAsset empowers people to make smart financial decisions with easy to understand advice
SmartAsset connects retirees, soon to be retirees and investors with financial advisors from all around the country. Their algorithm matches each user with the best financial advisor based on their location, assets, and preferences. Their award-winning tools and calculators were created by personal finance experts and are used by over 45 million users every month.
Their target audience is people 45-65+ who are retiring or planning for retirement. SmartAsset uses Commission Junction to run their affiliate programme.
Reasons To Promote SmartAsset: Easy to understand financial advice, targeted audience and a high flat fee commission rate for affiliates to profit from.
Bonus: It's important to note leads must have over $25,000 in investable assets.
Lending Club Investor
Lending Club Investor lets you invest with purpose by helping fund personal loans up to $35,000
Lending Club is the largest online marketplace connecting borrowers with investors in the world. Their platform allows consumers to lower the cost of their credit and offers investors attractive risk-adjusted returns. They offer 3 types of retirement accounts including traditional IRA, Roth IRA, and 401(k) rollover.
Their affiliate programme is managed by Impact Radius. Lending Club Investor allows banner, search, and email channels. They provide all the marketing materials and reporting tools needed to start marketing right away.
Reasons To Promote Lending Club Investor: Peer to peer lending platform, risk-adjusted returns and competitive commission structure for affiliates to profit from.
Bonus: Lending Club offers an investment alternative that brings together creditworthy borrowers and investors so they can both benefit financially.
Ladder Life
Ladder Life redesigned the process of buying life insurance while utilising state of the art technology and world-class expertise
Ladder Life gives you an instant and smart way to take care of your loved ones with life insurance. They designed the ability for customers to increase or decrease coverage based on your needs and life changes. Their licensed insurance professionals are salaried employees not commissioned sales agents to ensure you get unbiased advice.
Affiliates can sign up for the Ladder Life affiliate programme with Commission Junction. Many of their customers range from 25 to 55 with financial dependents and enjoy getting things done quickly and efficiently. Their affiliate manager is available if you have any questions, requests, or concerns.
Reasons To Promote Ladder Life: Smart way to insure your life, cuts out commissioned sales agents for unbiased recommendations and fast three-step process.
Bonus: Affiliates can promote their easy to use life insurance options as an important step when planning for retirement and providing for your financial dependents.
eHealthInsurance
eHealthInsurance has helped over 3 million Medicare customers save up to $541
eHealthInsurance is the leading online source for health insurance for families and individuals in the US. They have relationships with over 180 health carriers to offer their customers 10,000+ health insurance products. Their health advocates work with you to find the Medicare health plan to fit your retirement budget and needs.
They use Commission Junction to run their affiliate programme. eHealthInsurance gives their affiliates access to professionally designed banner ads, email campaign graphics, landing pages, widgets, and text links. Affiliates can track their campaigns and commissions on their easy to use affiliate dashboard.
Reasons To Promote eHealthInsurance: Over 10,000 health insurance products, expert health advisors and increased commissions available for affiliates to profit from.
Bonus: Affiliates can earn increased commissions of $57.50-$75 for bringing in 50-120 leads.
Blooom
Blooom allows their customers to take a set it and forget approach to their 401k retirement plan
Blooom is a robo 401k advisor that picks funds that best align with your retirement goals. For $10 per month, customers can cut hidden investment fees, improve their diversification, and have unlimited access to a financial advisor. You can sit back and relax while they manage and monitor your account to keep your retirement on track.
Their affiliate programme is hosted on Impact Radius. Blooom's campaign attributes include unique promo code tracking, product catalogue, and deep linking. Their responsive affiliate management team will work with you to get the most out of their programme.
Reasons To Promote Blooom: Robo 401k advisor, unlimited access to a financial advisor and state of the art affiliate tools for affiliates to take advantage of.
Bonus: earns a very generous $15 flat fee commission when a lead completes a free 401k check-up.
Senior Life Settlements
Senior Life Settlements offers an alternative financial solution to help you retire
Senior Life Settlements has helped thousands of clients sell their life insurance policies at the highest market offer possible. Life settlements or senior settlements allow you to sell your existing life insurance policy to a licensed life settlement provider for more than the cash surrender value but less than the net death benefit. This can be an alternative financial solution to add to your retirement.
They use ShareASale to run their affiliate programme. Senior Life Settlements provides their affiliates with all the marketing materials and tools they need to get started. Their experienced affiliate managers are available to answer any questions and offer suggestions on how to optimise your campaigns.
Reasons To Promote Senior Life Settlements: Alternative retirement solution, free non-binding appraisal and generous commission at no cost to your viewers.
Bonus: Affiliates earn a $15 flat fee for every lead they get to sign up for a free non-binding appraisal.
AARP
AARP memberships give consumers over 50 ways to access discounts, services, and programs
AARP is a non-profit organisation that empowers people to choose how they live as they age. They advocate a positive social change for the 50+ community in the US. Members have access to programmes, services, discounts, and information to assist them with the retirement process and making the most of the rest of their lives.
They have partnered with Pepperjam to manage their affiliate programme. AARP provides their affiliates with banner ads, text links, keywords, and tracking tools on their affiliate dashboard. Affiliates can promote on their website, blog and social media promotion is considered on a case by case basis.
Reasons To Promote AARP: 50+ membership programme, lots of services and information about retirement and frequently updated creative.
Bonus: Affiliates are kept up to date on new promotions, offers, and creatives to help them increase conversion rates.
Nolo
Nolo helps consumers find the answer to their legal issues with their library of legal articles and do-it-yourself products
Nolo helps small businesses and consumers find answers to their legal questions. Their directory helps connect viewers with 500,000 solo and small law firms all across the US. They offer over 500 do-it-yourself legal products including social security, retirement, wills, and trusts.
Affiliates can sign up for the Nolo affiliate programme with Commission Junction. Nolo is consistently mentioned by Forbes, Entrepreneur, SmartMoney, Wall Street Journal, and other highly regarded media sources as the top source for consumer legal documents. Affiliates can utilise their positive press coverage, optimised creatives, and their product catalogue to help convert leads.
Reasons To Promote Nolo: DIY legal products, very long cookie life and increased commissions available for affiliates to profit from.
Bonus: Affiliates can earn increased commissions of 30-35% for sales greater than $500-$2000.
TurboTax
TurboTax helps you get taxes done right so you get the biggest tax refund
TurboTax is the #1 best-selling tax product in the US. Millions of users trust their software to do their taxes. They offer lots of free resources like tax calculators, money finding tools, and tips about filing taxes after retirement. Customers can also reach out to their expert support team with any questions.
They have two affiliate programmes on Commission Junction for US and Canada based affiliates. TurboTax provides their affiliates with exclusive promotional offers, top-performing banner ads, dynamic landing pages, text links, and logos. Affiliates can also add free tax articles and calculators to add value to their websites.
Reasons To Promote TurboTax: #1 tax software, retirement tax advice and optimised marketing materials for affiliates to take advantage of.
Bonus: Their programme offers affiliates a chance to earn substantial commissions during the 4 months long tax season.
Personal Capital
Personal Capital offers a whole new approach to how you manage your money
Personal Capital offers services and financial tools that help users manage their personal finances in one place. Their Retirement Planner is the most useful tool they offer. It can be used in assessing your chances of successful retirement based on your goals and current financial situation.
Personal Capital affiliates can earn up to $100 for every signup, given that their referral has $100,000 or more in investable assets within the system. Affiliates will also be given access to banner ads and content to promote, plus insider details like the latest news, promotions, and deals.
Reasons To Promote Personal Capital: High visibility and exposure from their TV and radio campaigns, no limits on total commission and over $14B assets under management as of September 2020.
Bonus: They are the top 3 on RIA Channel's List of Wealth Managers, as seen in Forbes, 2019.
Affiliate Website Ideas
Now that you've learned about 10 great retirement affiliate programmes, you should pick a niche to target. You could focus on IRA investments. Lending Club connects borrowers with investors to fund personal loans with attractive risk-adjusted returns. Affiliates earn $50 per IRA application.
Retirement health insurance is another great niche for retirees looking for insurance options after they leave the workforce. eHealthInsurance is the leading online source of health insurance with expert health advocates to help you find the best plan for your needs. They offer a $50 flat fee per individual and family health insurance application.
You could also target life settlements for retirees looking for extra income. Senior Life Settles helps sell existing life insurance policies for the best possible price. Affiliates receive $15 per lead.
Boost Your Affiliate Earnings
These 10 affiliate programmes are just the beginning of what's possible. There are literally hundreds of ways to earn affiliate commissions with your website, including product reviews, top 10 lists, how-to guides, and more
But what about traffic and conversions? How do you make sure your affiliate links get clicked?
So… are you ready to have YOUR VERY OWN WordPress website built and launched in under 10 minutes?
It's easy at Wealthy Affiliate. Take a look at this video and you will find out exactly how to build a FREE Affiliate website on the Wealthy Affiliate platform, easily and quickly. This is where you can begin the process right NOW . . .
Wealthy Affiliate Training Video – Create a FREE Website
As you can see, it is simple and FREE to get started today.
Join Me. Join Our Community.
There is No obligation. No credit cards. It is Simple and FREE and can be done in 3 simple steps:
The decision to join is in your hands but I can honestly say that you will not regret it and you won't look back once you have joined. It's a total no brainer. Once you join, it really is as easy as 1-2-3 and you will have your website built and launched ready to learn, earn and grow.
Help Whenever You Need It
Once you join through the Wealthy Affiliate platform, you will be amazed at the support you have within the platform. It really is second to none. I can say with absolute certainty and from personal experience that this is the best training and mentorship platform for building a successful business online, hands down.
I look forward to welcoming you and to supporting your success!
Please feel free to leave any comments below.