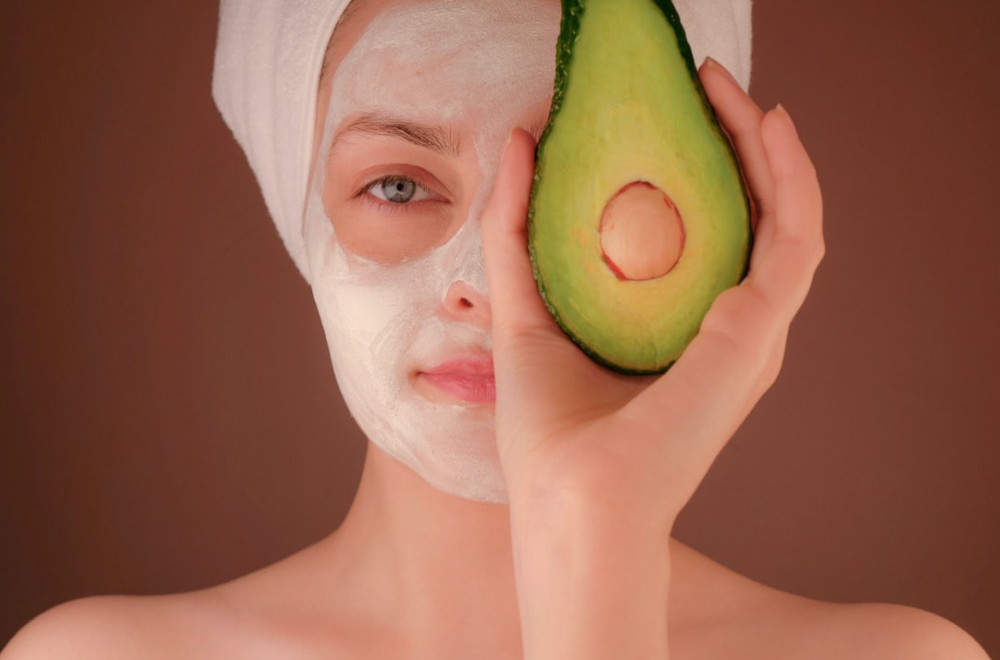 The best skin care affiliate programmes can connect shoppers to the products they want through your affiliate link.
See how the pros are cashing in with simple affiliate websites using my recommended affiliate training.
Includes, live help, tech support, and step by step lessons!
The variety and number of skin care treatments available nowadays is staggering. However, it does make sense; the largest organ in the body is our skin. Skin care is an important piece of overall wellness.
Globally, we spent around $134.5 billion on skincare in 2018. That number is predicted to grow to around $180 billion by 2024. That leaves plenty of room for affiliate marketers to earn money while connecting people with the products they want.
If this sounds like an industry that you think you could capatalise on then please read on to find out more about the top 9 skincare affiliate programmes and how you can put them to work for you. If these ten aren't enough, then dermatology or anti-aging affiliate programmes have more options there too!
Skincare Affiliate Programmes
1. Juice Beauty
Juice Beauty uses organic juices in its products.
Juice Beauty designs its skincare products around the idea that they should promote skin health, be effective for what they're intended to do, and be luxurious to use. Product prices range from around $10 for a single item to $300 for a full skincare regimen set. Some items can be auto-ordered, so customers can receive shipments of their favorite products on a regular basis.
The signature product lines are the Green Apple collection and the Stem Cellular collection. Ingredients include malic acid from organic apple juice, resveratrol from organic grape juice, and citrus compounds from organic lemons. The effectiveness of each product is validated in clinical studies.
Customers can shop by collection, by their concerns, or by the type of products they want to buy, such as moisturisers or eye cream. Juice Beauty also sells natural makeup products.
Juice Beauty uses LinkShare to administer its affiliate programme.
Reasons To Promote Juice Beauty: The natural ingredients could be a converting factor for some shoppers.
2. 100% Pure
100% Pure donates food to sheltered dogs and trees to be planted in impoverished areas.
100% Pure is a skincare and makeup company that uses only pure natural ingredients. There are products for acne, aging, different skin types, skin brightening, and minimising large pores. The company also carries sun protection, hand creams, and body creams. Its makeup is colored with fruit pigments.
This company has a 30-day money-back guarantee with easy returns, which reduces the risk for new customers to try it. There's also free shipping on orders of $50 or more, and orders of $45 or more come with two free sample products.
Reasons To Promote 100% Pure: 100% Pure donates a portion of every sale to provide food for sheltered dogs in China or plant trees and help increase innovation and empowerment in impoverished communities. Customers get to decide where the donation will go as they check out.
3. SkinStore
SkinStore carries more than 300 brands and 8,000 products.
SkinStore provides luxury spa and clinical skincare products. This includes makeup, hair care, and bath and body products as well as masks, peels, exfoliators, moisturisers, creams, and serums for facial care. There are some sun protection and self-tanning options, too.
This company carries more than 300 brands and 8,000 products. Customers can shop by the brands they prefer, by ingredient, or by the type of products they'd like to buy. There's free shipping in the United States for all orders of $49 or more.
Reasons To Promote SkinStore: The large product range could mean a higher shopping cart value, and SkinStore says its conversion rate is high.
4. Paula's Choice
Paula's Choice Skincare products are cruelty-free, fragrance-free, and backed up by science that consumers have access to.
Paula's Choice skincare is all about providing smart skincare products that are effective and safe to use. Unlike some other companies, Paula's Choice focuses only on skincare, with no items for hair or nails and not much in the way of makeup.
The skincare products are cruelty-free and fragrance-free, and the formulas are backed up with science that customers have access to. This company currently has 13 different collections covering concerns such as deep moisturising, anti-aging, sun protection, and redness. The products can be purchased individually or in kits.
Reasons To Promote Paula's Choice: The ability to call the company and ask about the research could help convert some shoppers. There's also an auto-replenishment option for shoppers who want to receive regular shipments of their favorite products.
5. Sephora
Sephora is a well-known, high quality cosmetics store where you can buy many well-known and boutique brands around the world. They've got a very popular rewards programme, and can ship right to your door! Sephora makes this list because my wife loves it. They are also great about returns, which keeps her going back for more.
The only issue with the Sephora affiliate programme is that in Rakuten, they only list the AU and BR country affiliate programmes, not the USA. However, there does seem to be a USA program available, but you have to contact them specifically to get approved for that. There's a ton of interest in promoting Sephora online, and their affiliate managers seem active. Just double check that you'll be able to join with your website before you create campaigns around their products, because it also seems harder to get accepted to this company.
Reasons To Promote Sephora: Sephora's reputation alone makes the company seriously worth considering. The commission rate isn't amazing, but your income could still be decent, as customers are likely to order more than one product at a time.
6. OSEA
OSEA uses bio-available seaweed and cold-pressed essential oils in its products.
In 2002, OSEA was the first company to sign the 'Compact For Safe Cosmetics' Initiative. OSEA is dedicated to providing non-toxic skincare and body care products that are vegan-based.
One of the main ingredients for OSEA products is bio-available seaweed. Cold-pressed essential oils are also used. OSEA items are a bit on the pricier side. One bottle of Vitamin Sea Serum costs $68, and the Simple Skin Care Set costs $146.
Reasons To Promote OSEA: The higher price value can often transfer to higher affiliate earnings. However, in this case, the commission rate isn't listed, so it's difficult to get a feel for how much you could make with this company.
7. Fab Fit Fun
Though not focused entirely on skincare, there's a lot of good things about FabFitFun, which make it worth promoting. Most of all, it's a very popular subscription box service which focuses on sending beauty products to your door each month. Many of these products are skincare focused, including masks, washes, scrubs, exfoliators, eye cream, and more.
FabFitFun has excellent brand recognition and a good reputation as well. All those Bachelor podcast ads will actually help you convert visitors to your site into customers since they will already recognise the brand. I think this is also a great product to promote in email marketing.
Reasons To Promote FabFitFun: The wide range of products from FabFitFun could be a good thing, giving you more items to promote. The recognisability of the company is advantageous too.
8. First Aid Beauty
Unique branding and a one of a kind USP makes First Aid Beauty a fun and effective affiliate programme to promote. Personally, I think it's a very cool idea that they are offering to repair and fix your skin rather than just "make you beautiful". For example, they have the "Fab Pharma Rescue Mask", the "Bump Eraser", and the "Ultra Repair Cream".
They are focusing on a younger audience and running contests to help students pay off student loan debt.
First Aid Beauty is focused on high-quality ingredients and has more than 1,300 ingredients they refuse to use, and from the ones they do use, they focus on ingredients that help your skin naturally, rather than trying to change it through chemical introduction.
Reasons To Promote First Aid Beauty: The emphasis on fixing your skin is an appealing feature of the company. The marketing is fun too, which could give you an edge in sales.
9. Strawberrynet
Strawberrynet features a variety of discounted beauty products, including many skincare items.
Strawberrynet is a beauty company that focuses on discounted products from a variety of different brands. Their product selection includes many beauty-related items, including skincare and a specific section for men's skincare. Offering discounted products like this can be an appealing way to make sales, as skincare products are often expensive and may be unaffordable for some customers.
The affiliate programme is run through Commission Junction and offers a reasonable 8% commission rate. Products are sold to customers in more than 190 countries.
Reasons To Promote Strawberrynet: Strawberrynet sells to customers throughout the world, giving you the chance to target a large customer base. The prices of the products may be appealing too.
10. Circcell
The 15% commission rate and high product prices could contribute to significant affiliate income.
Circcell is a luxury skincare brand, one that focuses on natural ingredients and aims to avoid toxins, dyes, artificial fragrances, unnecessary fillers, and similar things. The company avoids animal testing too, while also aiming to promote 'transformational change' at the cellular level.
The luxury emphasis means that the skincare products are relatively expensive, which could be good news for affiliate marketers – especially with the impressive 15% commission rate.
The affiliate programme is run through Sharesale. The average order size is $270, creating an average of $40.50 commission per order.
Reasons To Promote Circcell: The decent commission rate is an appealing feature, as is the focus on luxury. Ciccell also focuses on appearing high-quality and reliable, which is always a good thing.
Affiliate Website Ideas
Now that you've had a chance to look at these top skincare affiliate programmes, can you think of some niche market websites that would fit well with them? I have a few ideas to share.
For example, what about a website that focuses on skincare for people who have experienced burns, conditions, or diseases? While a website like this could promote high-quality skincare products, it could also feature dermatology programs, health products, medical equipment, and herbal remedies.
Another website could target people who have trouble with dry skin, especially on their feet. Besides skincare products for the feet, a website like this could promote specialty shoes and socks, pedicure systems, and balms specifically made for the feet.
Skincare for preteens is another niche website idea. An educational website that targets the prevention of skin problems as the preteens move into puberty could promote age-targeted skin care products. It could also feature kawaii fashion and accessories, hypoallergenic hair care products, dermatology programmes, and even music and headphone sets.
Boost Your Affiliate Earnings
These 10 affiliate programmes are just the beginning of what's possible. There are literally hundreds of ways to earn affiliate commissions with your website, including product reviews, top 10 lists, how-to guides, and more
But what about traffic and conversions? How do you make sure your affiliate links get clicked?
Well… are you ready to have YOUR VERY OWN WordPress website built and launched in under 10 minutes?
It's easy at Wealthy Affiliate. Take a look at this video and you will find out exactly how to build a FREE Affiliate website on the Wealthy Affiliate platform, easily and quickly. This is where you can begin the process right NOW . . .
Wealthy Affiliate Training Video – Create a FREE Website
As you can see, it is simple and FREE to get started today.
Join Me. Join Our Community.
There is No obligation. No credit cards. It is Simple and FREE and can be done in 3 simple steps:
The decision to join is in your hands but I can honestly say that you will not regret it and you won't look back once you have joined. It's a total no brainer. Once you join, it really is as easy as 1-2-3 and you will have your website built and launched ready to learn, earn and grow.
Help Whenever You Need It
Once you join through the Wealthy Affiliate platform, you will be amazed at the support you have within the platform. It really is second to none. I can say with absolute certainty and from personal experience that this is the best training and mentorship platform for building a successful business online, hands down.
I look forward to welcoming you and to supporting your success!
Please feel free to leave any comments below.