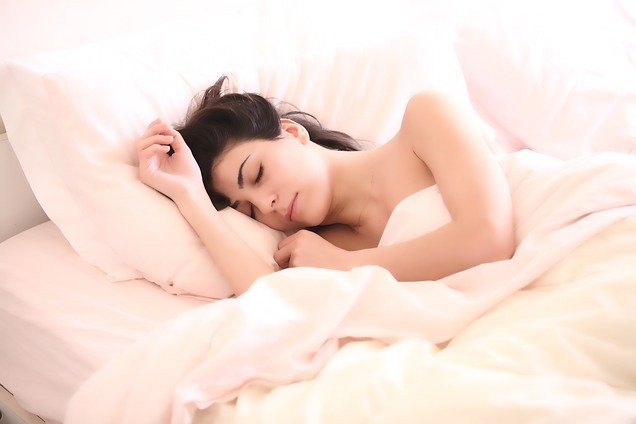 The best sleep affiliate programmes include physical goods like mattresses and sound machines as well as programmes for overcoming insomnia and helping children learn to get healthy sleep.
Did you know that 48% of American adults snore when they're sleeping? Nearly 38% accidentally fell asleep at least once during the past month, and an estimated 50-70 million American adults have some sort of sleep disorder.
See how the pros are cashing in with simple affiliate websites using my recommended affiliate training.
Includes, live help, tech support, and step by step lessons!
You might have experienced some sleep disorders yourself. Perhaps you have restless leg syndrome and toss can't get comfortable, or you have insomnia and can't get to sleep at all. If you have sleep apnea, you might feel uncomfortable as you adjust to using CPAP masks.
More than a third of American adults report getting less than seven hours of sleep each night, which increases the risks of on-the-road accidents, medical errors in hospitals, and even increased obesity.
There are a lot of ways to address these problems. Solutions range from melatonin supplements to self-hypnosis tracks, weighted blankets, and mattresses. Affiliate marketers can make a decent income by promoting these products to the sleep-deprived public and earning commissions on sales.
If you're interested, then check out these 10 affiliate marketing programmes. At the end of this article, I'll share some ideas for incorporating these programmes into niche market efforts. Maybe you'll be able to come up with several of your own ideas as you read, too.
Sleep Affiliate Programmes
1. SensaCalm
SensaCalm creates weighted blankets that can help with sleep issues.
Commission: 5%
Cookie: 30 days
SensaCalm creates toys and weighted products designed for people with autism, but the weighted blankets are great for sleep issues, too. The weighted blankets help release serotonin in the body, which can increase melatonin and help people fall asleep.
SensaCalm carries a wide variety of weighted blankets ranging from child-size cuddling blankets to Queen-size comforters and duvet covers. A queen-size weighted blanket costs around $265, while child-size blankets are priced at around $90. This company can also custom-make weighted blankets if a shopper is looking for something particular.
Customers whose orders total more than $100 can get free shipping.
The company provides affiliate marketers with banners and other promotional materials as well as a newsletter containing information on special promotions, deals, and products to promote. SensaCalm runs its affiliate programme through Refersion.
Reasons To Promote SensaCalm: The free shipping could convert some shoppers, and the ability to get weighted blankets in different sizes could bump up the shopping cart total.
2. Nectar
Nectar provides mattresses that are rated high by both reviewers and customers.
Commission: $50-$100 per sale
Cookie: 180 days
Nectar provides mattresses that are rated high by both reviewers and customers. The mattresses are 11 inches thick with gel memory foam and a Tencel cooling cover, as well as a free trial period that lasts a year for customers and a Forever Warranty.
The affiliate commission rate is set up in tiers. Financed sales bring in commissions of $50 each. Unfinanced sales start at $70 for less than 19 sales per month and go up to $100 each for more than 55 sales per month. There is also a bonus of $100 for first sales.
This company administers its affiliate programme through ShareASale.
Reasons To Promote Nectar: The $100 bonus is a definite perk, and being able to earn up to $100 per sale is nice. The cookie length is extremely long, too.
3. Purple
Purple uses patented materials and a patent-pending manufacturing process to create no-pressure beds.
Commission: 5%
Cookie: 30 days
The premise behind Purple is that everyone deserves the best sleep ever. The company innovated a new type of bed and a patent-pending machine called Mattress Max™ to create pieces of Hyper-Elastic Polymer™ that are large enough to fill a king-size bed.
The special materials make Purple the world's first no-pressure bed, which is great for people who get pressure sores. Purple mattresses cost around $1,000 each.
The mattresses are manufactured in the United States. Purple manufactures the mattresses at costs and production rates that allow them to sell the mattresses affordably over the internet.
Purple manages its affiliate programme through Impact Radius.
Reasons To Promote Purple: Purple's production methods and patented materials are innovative and high-tech. At the same time, the mattresses are priced to be affordable, and they could be promoted well in a variety of niche markets.
4. IDLE Sleep
Idle Sleep customers can try out the mattresses risk-free for 18 months.
Commission: 12%
Cookie: Unknown
IDLE Sleep provides high-end mattresses that are double-sided so that they can last longer. There are four beds to choose from with varying features, such as thermal-sensitive fabrics and cooling foams that are designed for up to four times the pressure relief of memory foam or traditional bedding foams.
The average order amount is $1150-1450. IDLE Sleep will accept returns on the beds between 30 days and 18 months of in-home use if customers aren't satisfied.
This company uses ShareASale to manage its affiliate programme.
Reasons To Promote IDLE Sleep: The two-sided mattress, high-quality, and the long trial period are all reasons for customers to make purchases from IDLE Sleep. The commission rate is relatively high, too.
5. Eight Sleep
Eight Sleep has a layer of technology inside the mattress that integrates with other smart devices to control room temperature, door locks, and other sleep-related environmental issues.
URL: Eight Sleep Affiliate Program
Commission: 6%
Cookie: 90 days
Eight Sleep offers the Eight Smart Mattress, which includes a layer of technology that tracks sleep patterns and environmental cues from the bedroom around it. With this information, customers can decide whether to change the lighting or temperature in the room or make adjustments in other areas to allow for better sleep.
The Eight Smart Mattress integrates well with other smart products to regulate the environment, lock doors, and more.
The average order value for Eight Sleep is $1000 or more. Affiliates are provided with banners and other promotional products, as well as special coupons and seasonal sales to share with potential customers.
Reasons To Promote Eight Sleep: The idea of a Smart mattress is intriguing, and it could attract technology-driven customers. The relatively low cost of the mattress is appealing, and the cookie length is decent, too.
6. Six Steps To Sleep
Six Steps To Sleep is a program to help cure insomnia.
Commission: 50%
Cookie: Unknown
Six Steps To Sleep is a programme to help cure insomnia. The programme costs around $19, but it's effective, so it's easy to sell and there are virtually no returns. Customers are urged to try the programme consistently for 30 days to get the best results.
Affiliate marketers make $9.50 per sale, with the top marketers receiving around $3,000 in commissions each month. At one sale per day, affiliates can earn around $285 per month. At ten sales per month, they earn $2,850 per month, and they earn $7, 125 per month for 25 sales.
The programme itself has already helped more than 150,000 people. The six-step programme shows people how to fall asleep within ten minutes of getting into bed, how to sleep for seven hours or more without waking up, how to stop your mind from racing, how to sleep soundly with a partner, and how to adapt to sleeping in new environments.
Reasons To Promote Six Steps To Sleep: Besides being much less expensive than a new mattress, this programme handles the mental side of sleep, including curing insomnia. The 50% commission rate is great, too.
7. Helix Sleep
Helix Sleep is a mattress company that allows individual customers to design mattresses to their personal specifications.
Commission: 6%
Cookie: 30 days
Helix Sleep is a mattress company that allows individual customers to design mattresses to their personal specifications. The website includes a sleep quiz to help people know what they're looking for in a mattress. Helix Sleep custom-builds the mattresses and ships them out.
Affiliate marketers earn a $100 bonus if they make their first sale within 30 days of signing up as an affiliate.
Helix Sleep was named the Best Overall Mattress in 2019 by GQ and the Most Comfortable Mattress by CNN. The beds come with a 100-day sleep trial and a 10-year warranty. Financing is available, and the company offers free shipping within the United States.
Reasons To Promote Helix Sleep: There are a lot of customer perks, including the long sleep trial, extra-long warranty, free shipping, and the ability to customise mattresses.
8. DreamCloud
DreamCloud sells luxury hybrid mattresses, as well as bases, bedding, and bundles.
Commission: $150 per sale
Cookie: 180 days
DreamCloud sells luxury hybrid mattresses, as well as bases, bedding, and bundles. The mattresses can be tried out for a year, and they come with a lifetime warranty and free shipping.
Affiliate marketers are provided with all the promotional materials they need. They also have an opportunity to earn a one-time $1000 programme launch bonus for selling ten mattresses within their first 30 days as an affiliate with DreamCloud. Other one-time bonuses are provided for meeting monthly sales numbers.
The affiliate programme is managed through ShareASale.
Reasons To Promote DreamCloud: For customers, the biggest selling points are the comfort of the mattresses and the affordable pricing. For affiliate marketers, the commission rate and cookie length are both great, and the ability to earn extra bonuses is exciting.
9. SleepSense
Sleep Sense is a program geared toward helping children get healthy sleep so that their parents can get enough sleep, too.
Commission: 35%
Cookie: 60 days
Sleep Sense is a programme geared toward helping children get healthy sleep so that their parents can get enough sleep, too. The full sleep sense programme includes a 197-page book, a 14-day training course, a quick-start guide and workbook, a video library, access to a hotline, recordings, and personal email support.
Affiliates earn commissions for sales of all of the products. The premier product is the sleep training guide entitled The Sleep Sense Program. The program costs up to $129, so affiliate marketers can make up to $45.15 per sale.
Reasons To Promote Sleep Sense: The 35% commission rate is nice, and this company focuses on healthy sleep for children, which is an interesting angle that could be used well in niche marketing.
10. Sound Of Sleep
The Sound Of Sleep sells machines that provide white, brown, and pink noise to help people sleep better.
Commission: Unlisted
Cookie: Unknown
The Sound Of Sleep sells machines that provide white, brown, and pink noise to help people sleep better. The Sound+Sleep and LectroFan machines come in a variety of different styles and sizes, including mini versions that customers can take with them while traveling.
The machines range in price from around $20 to around $100 each.
The sounds these machines produce don't repeat. Customers can choose to listen to white noise or to environmental noises ranging from busy cityscapes to tranquil nature sounds. Some versions are made for babies and toddlers, and parents can control them from their smartphones.
Reasons To Promote Sound Of Sleep: The commission rate and cookie length aren't listed, so it's difficult to tell how much you could make as an affiliate marketer with this company. However, this is another somewhat unusual approach to sleep therapy, so it could fit well within a niche market.
Affiliate Website Ideas
Now that you've checked out these top 10 sleep affiliate programmes, how are you going to put them to use for you? I have a few niche market ideas to share with you to help spark some ideas of your own.
For example, you could create a website that focuses on sleep for weight loss. Mattresses, white noise machines, sleep supplements, and insomnia-relief programmes could all be featured on a website like this one. You could also branch out to include subscription-based nutrition programmes, weight loss pills, home exercise equipment, and gym memberships.
A website for new mothers could be interesting, too. On this type of website, you could focus on sleep training for children, as well as programmes to help people who aren't getting enough sleep, such as time management solutions, meal kit delivery services, and in-home maids. A website like this one could also feature postpartum depression aids, baby clothes, nursing supplies, and baby intelligence programs.
One more idea is a website for sleeping while traveling. Sleep aids such as white noise machines, supplements such as melatonin, and neck pillows could be featured. Airline programs and hotel bookings could be promoted here, as well.
Boost Your Affiliate Earnings
These 10 affiliate programs are just the beginning of what's possible. There are hundreds of ways to earn affiliate commissions with your website, including product reviews, top 10 lists, how-to guides, and more
But what about traffic and conversions? How do you make sure your affiliate links get clicked?
So… are you ready to have YOUR VERY OWN WordPress website built and launched in under 10 minutes?
It's easy at Wealthy Affiliate. Take a look at this video and you will find out exactly how to build a FREE Affiliate website on the Wealthy Affiliate platform, easily and quickly. This is where you can begin the process right NOW . . .
Wealthy Affiliate Training Video – Create a FREE Website
As you can see, it is simple and FREE to get started today.
Join Me. Join Our Community.
There is No obligation. No credit cards. It is Simple and FREE and can be done in 3 simple steps:
STEP 1: Start building your FREE website at SiteRubix.com.
STEP 2: Create your account for $0.
STEP 3: Access your 2 FREE Websites, an Entire Training Platform and a global community of support.
The decision to join is in your hands but I can honestly say that you will not regret it and you won't look back once you have joined. It's a total no brainer. Once you join, it really is as easy as 1-2-3 and you will have your website built and launched ready to learn, earn and grow.
Help Whenever You Need It
Once you join through the Wealthy Affiliate platform, you will be amazed at the support you have within the platform. It really is second to none. I can say with absolute certainty and from personal experience that this is the best training and mentorship platform for building a successful business online, hands down.
I look forward to welcoming you and to supporting your success!
Please feel free to leave any comments below.