A smartphone is a mobile phone that lets you connect to the internet and download mobile apps to run digital software. It also lets you perform basic mobile phone functions like making and receiving calls and texts. Their advanced technology can make them very expensive to purchase without a cell phone contract from a cellular network. Most people upgrade their smartphones every couple of years when their phones start slowing down or when they change cell phone carriers. The top smartphone companies release a new version or model every year so there is always some new feature to promote. Here are 10 great smartphone affiliate programmes to start you out, but we've covered other related topics in the past like money-making apps, gig economy apps, and mobile app affiliate programmes.
See how the pros are cashing in with simple affiliate websites using my recommended affiliate training.
Includes, live help, tech support, and step by step lessons!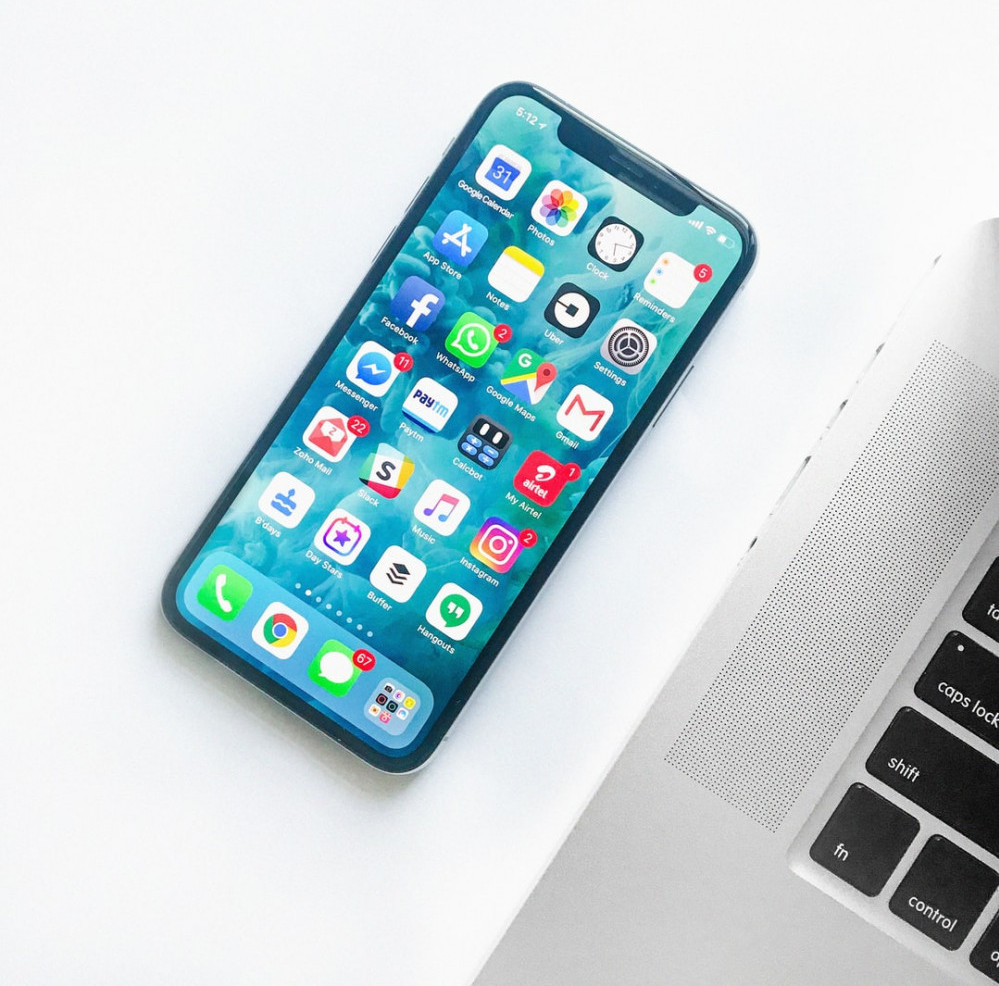 Smartphone Affiliate Programmes
Gazelle
Gazelle offers a cost-effective way to update your smartphone, tablet, or computer
Gazelle is the top reCommerce company that lets their customers buy and sell pre-owned consumer electronics. They were acquired in 2011 by ecoATM. They make it easy and convenient for people to sell their unwanted smartphones and other tech with their kiosks found in malls and other shopping centers. Their partnership lets them provide their consumers with real cash when they sell and a better value than their competitors on pre-owned devices.
They use ShareASale to run their affiliate programme. Their average trade-in value is $115 and their average price for certified pre-owned products is $400. Gazelle provides their affiliates with promotions, banner ads, text links, and state of the art tracking tools.
Reasons To Promote Gazelle: Smartphone reCommerce pioneer, high average order value, commissions on trade-ins and certified pre-owned devices
Bonus: Affiliates also can market that Gazelle rewards people for smart consumption and responsible for recycling their used personal devices.
GreatCall
GreatCall offers easy to use mobile products to help seniors live independently
GreatCall is the leading retailer of cell phones and medical alert devices for seniors. They offer an award-winning approach to customer service to help their aging customers stay safe and connected so they can live more independent lives. Their products include Jitterbug Smartphone, Jitterbug Flip, and the Lively Mobile medical alert device.
Their affiliate programme is hosted on Commission Junction. Affiliates have access to a great selection of creatives and reporting tools to track commissions and sales. GreatCall runs frequent sales and promotions throughout the year to help increase conversion rates.
Reasons To Promote GreatCall: Senior smartphone industry leader, frequent sales and promotions and increased commission available.
Bonus: Increased commission rates are available base on performance.
Orchard
Orchard makes it easy and affordable to shop for or sell high-quality used smartphones
Orchard is the fastest way to buy and sell certified used smartphones at up to 60% off the retail price. They reduce the risk of buying a pre-owned phone online with their complete data removal, device reconditioning, and comprehensive diagnostics. Customers also receive free shipping and a 30-day warranty.
Their average order value is $400+ with a 0.8% eCommerce conversion rate. Orchard uses ShareASale to manage their affiliate programme. They provide their affiliates with their extensive library of marketing materials and promotional campaigns.
Reasons To Promote Orchard: Hassle-free way to buy used smartphones, very high average size and great conversion rates.
Bonus: Their programme is great for bloggers and website owners with followers interested in tech, gadgets, saving money, and green living/recycling.
Republic Wireless
Republic Wireless is a top pre-paid carrier that offers better coverage for less money
Republic Wireless was the first hybrid WiFi/Cellular network in the country. They wanted to create a better way for people to stay in touch without being tied down to an expensive phone contract. Customers can bring their own phone or choose from their extensively tested selection of smartphones starting as low as $99.
They've partnered with Commission Junction to manage their affiliate programme. Republic Wireless provides a wide variety of professionally designed banners and links. Their creatives are updated regularly to provide their affiliates with fresh, new content. Their expert affiliate management team is committed to helping you become as successful as possible with their programme.
Reasons To Promote Republic Wireless: Unlimited text and text for $15/month, phones for every budget and a generous commission rate for affiliates to profit from.
Bonus: Affiliates earn 10% on all purchases including upgrades and $20 on SIM card sales.
Simple Mobile
Simple Mobile's affordable plans let you enjoy lightning fast speeds with no contracts to tie you down
Simple Mobile is a no-contract cell phone provider that is powered by the powerful 4G LTE T-Mobile network. Their revolutionary SIM card program makes it easy for anyone to bring their own phone, change SIM cards, and pick the right unlimited data plan for their needs. Customers can also upgrade to the latest smartphone with a low monthly payment plan.
They use Commission Junction to run their affiliate programme. Simple Mobile gives their affiliates access to real-time reporting and monthly commission payouts. Affiliates can utilise their database of creatives, promotions, and offers to help them promote.
Reasons To Promote Simple Mobile: Truly unlimited data plans, powered by T-Mobile and lots of affiliate tools and resources.
Bonus: Simple Mobile is a great way to save on your phone bill and upgrade to the latest tech with an affordable monthly payment plan.
Swappa
Swappa is the fastest growing online market for gently used tech
Swappa is a safe and friendly online marketplace that lets people buy and sell newish tech. You can find everything from gently used smartphones, tablets, home tech products, laptops, and more. Creating a listing is free and the listing price includes shipping costs and other fees so there's no confusion for the buyer.
Their affiliate programme is managed in-house. Swappa provides tools and resources like comparisons between their site and other online marketplaces like eBay and Craigslist. Affiliates can share their referral link with their viewers, friends, and family.
Reasons To Promote Swappa: Safe used tech marketplace, no auctions or confusing prices and lots of ways to earn commissions.
Bonus: Affiliates earn $5 for purchases over $50, $10 for devices over $500, $10 for protection plans, $15 for laptops and a 20% commission on accessories.
OtterBox
OtterBox has got your technology covered with their innovative protection solutions
OtterBox designs extraordinary cases to protect what matters the most to you. Their patented technology provides superior device protection to keep your tech safe during everyday activities and weekend adventures. They have a range of cases to fit your taste, needs, style, and most importantly your device.
Their website is regularly updated to reflect the seasons, holidays, and offer additional promotions and incentives like free shipping on order of$70 or more. OtterBox uses Commission Junction to oversee their affiliate programme. Affiliates can use their optimised banner ads, text links and accurate web-based reporting software.
Reasons To Promote OtterBox: Top mobile phone protection products, easy to use online store, lots of deals and promotions for affiliates to promote and profit from.
Bonus: OtterBox offers the best smartphone protection products on the market so their products almost sell themselves and give affiliates a cut of the profit.
Best Buy
Best Buy is the top retailer and most trafficked website for consumer electronics
Best Buy provides their customers with competitive prices and outstanding customer service on the best tech products. They offer all the latest smartphones and plan options from the nation's largest carriers and will work with you to help you find the best option for your needs and budget. Customers can also shop their extensive selection of pre-owned, unlocked, and refurbished phones and accessories.
Their affiliate programme is hosted on Impact. Best Buy created a great collection of affiliate resources that includes text links, promotional banners, content, redirect links, video widgets, open APIs, and their product catalogue. Affiliates receive early access to weekly offers and sales to prepare their marketing campaigns for the next week.
Reasons To Promote Best Buy: #1 consumer electronics retailer, new banners added every week and advanced affiliate tools to take advantage of.
Take Note: Unfortunately, affiliates earn 0% commission on products like Apple devices, laptops, tablets, and gift cards. Along with the flat $5 mobile plan fee, you could also earn 1% on all other remaining categories that your referral adds to their cart.
Casetify
Casetify lets anyone create a custom mobile phone case from any image including Facebook photos
Casetify is the #1 online choice for high-quality custom smartphone cases. They help anyone turn any image into a unique case. They have been featured in the TODAY SHOW, The Wall Street Journal, Mashable, USA Today, and loved by celebrities like Snoop Dogg, Lionel Messi, and Hilary Duff.
They use Impact Radius to manage their affiliate programme. Casetify offers their affiliates a generous commission rate and strong conversion rates. Affiliates can promote using their easy to use banner ads and text links.
Reasons To Promote Casetify: Customised smartphone cases, featured on top media outlets and a generous commission rate for affiliates to profit from.
Bonus: Their experienced affiliate management team is dedicated to helping you succeed.
CellularOutfitter
CellularOutfitter offers wholesale prices on cellular accessories backed by a 110% low price guarantee
CellularOutfitter is one of the top online cellular accessories stores in the US. Customers can search their online catalogue of over 1,000,000 products. They control their own US-based warehouses to ensure the fastest delivery times. Their customers receive free shipping on all orders, 90-day returns, and a 110% low price guarantee.
Their affiliate programme is hosted on Commission Junction. CellularOutfitter has an extremely high sitewide conversion rate above 7%. Their affiliate management team is available to answer any questions and offer suggestions on how to get to most of their programme.
Reasons To Promote CellularOutfitter: Largest wholesale cellular accessories store, over 1 million products and high sitewide conversion rates for affiliates to profit from.
Bonus: Affiliates can earn increase commissions between 12-20% for total sales amounts equal to or greater than $1,500-$10,000.
Affiliate Website Ideas
Now that you've read about 10 great smartphone affiliate programmes, it's time to pick a niche to target. You could focus on pre-owned smartphones. Gazelle is the leading reCommerce company for buying and selling used smartphones. Affiliates earn 10% commissions for trade-ins and up to 5% for pre-owned purchases.
Smartphones for seniors is another great niche idea for people looking for easy to use smartphones. GreatCall is the #1 retailer for cell phones and medical alert devices for seniors. They offer a very generous $75 flat fee commission on every device sale.
You could also target smartphone cases to protect your investment. OtterBox creates top mobile phone protection products. Affiliates receive a 10% commission rate on all sales.
Boost Your Affiliate Earnings
These 10 affiliate programmes are just the beginning of what's possible. There are literally hundreds of ways to earn affiliate commissions with your website, including product reviews, top 10 lists, how-to guides, and more
But what about traffic and conversions? How do you make sure your affiliate links get clicked?
So… are you ready to have YOUR VERY OWN WordPress website built and launched in under 10 minutes?
It's easy at Wealthy Affiliate. Take a look at this video and you will find out exactly how to build a FREE Affiliate website on the Wealthy Affiliate platform, easily and quickly. This is where you can begin the process right NOW . . .
Wealthy Affiliate Training Video – Create a FREE Website
As you can see, it is simple and FREE to get started today.
Join Me. Join Our Community.
There is No obligation. No credit cards. It is Simple and FREE and can be done in 3 simple steps:
The decision to join is in your hands but I can honestly say that you will not regret it and you won't look back once you have joined. It's a total no brainer. Once you join, it really is as easy as 1-2-3 and you will have your website built and launched ready to learn, earn and grow.
Help Whenever You Need It
Once you join through the Wealthy Affiliate platform, you will be amazed at the support you have within the platform. It really is second to none. I can say with absolute certainty and from personal experience that this is the best training and mentorship platform for building a successful business online, hands down.
I look forward to welcoming you and to supporting your success!
Please feel free to leave any comments below.