Sneaker are always on trend. Everyone has a pair, some people have a few pairs and then there are those real sports people or simply just fashionistas who have a whole collection to show off. Kids love sneakers because they make them 'run fast'and the rest of us either need them for our daily lives or just love there versatility and style. With the sheer demand for sneakers and so many brands and options to go for, there really is unlimited potential for affiliate marketers in this industry
See how the pros are cashing in with simple affiliate websites using my recommended affiliate training.
Includes, live help, tech support, and step by step lessons!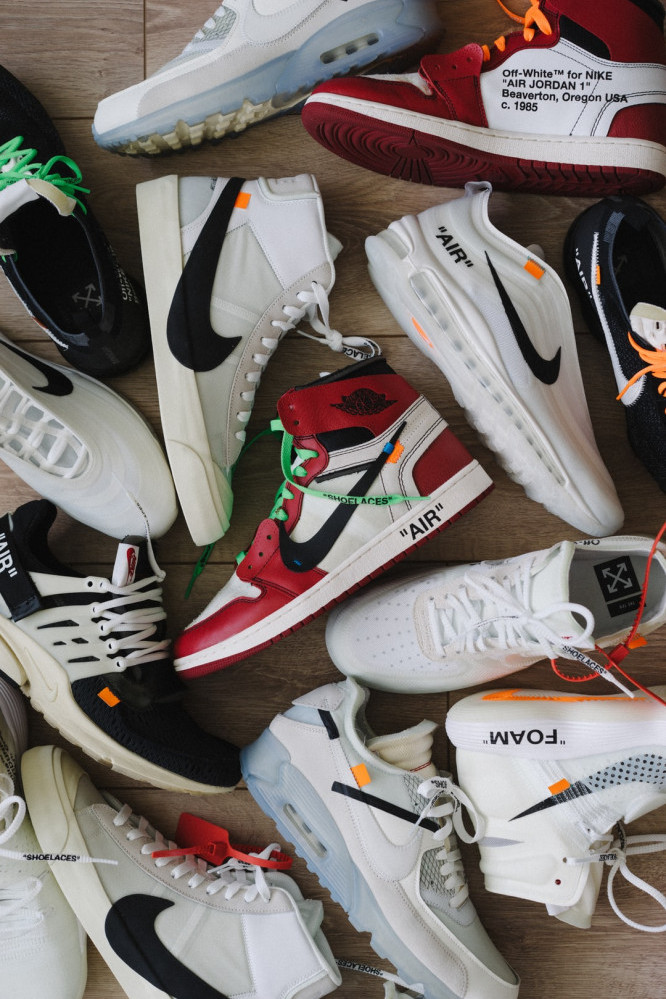 In fact, the sneaker industry is booming, mostly thanks to Kanye's hard-to-find Yeezys. The sneaker industry is projected to reach more than $95 billion in 2025, which will nearly double its 2016 value of $55 billion. With this type of growth, there's plenty of room for affiliate marketers to grab a spot. Check out the top ten sneakers affiliate programmes below and how they can impact your affiliate marketing efforts.
Sneakers Affiliate Programmes
1. KickUSA/Snipes
KickUSA is a footwear and apparel company that was founded in 2002 and now has more than 60 locations in Maryland, New Jersey, New York City, and Philadelphia. The company was acquired by Snipes, which offers similar footwear and streetwear in Europe.
KickUSA carries items like sweatshirts, sandals, tee shirts, jackets, and pants as well as sneakers. The sneakers are on the high-end. Brands include names such as Nike, Adidas, Converse, Reebok, Jordan, Vans, and New Balance.
Reasons To KickUSA: The merger with Snipes could mean more exposure in European countries for KickUSA products, and this could result in higher affiliate sales. KickUSA also has free shipping for orders of $125 or more.
2. Puma
Another well-known brand in the sneaker industry is Puma, a German company that has been making footwear since 1948. It is one of the world's leading sports brands. In 2020 alone, they made 5.23 billion euro sales.
Pepperjam run the Puma affiliate programme. They have a very competitive, incentive-based commission structure so the more sales you generate, the higher your commission. As an affiliate, you will have access to easy-to-use tracking and reporting tools and frequent affilate-exclusive offers. The cookie duration is set at 14 days.
Reasons To Promote Puma: It's easier to promote because it's one of the leading sneaker brands worldwide. Affiliates are given access to special sales, promotions, and exclusive deals.
3. Finish Line
Finish Line is a retail store for athletic gear, including sneakers from Nike, Jordan, Adidas, and Under Armour for men, women, and children. Customers can shop by brands as well as size and gender. There's also a sales tab showing items that are marked down as much as 40%.
This company has a loyalty rewards programme called Winner's Circle. Every year, members who earn 200 points with there purchases get $20 back. Winner's Circle members also get early access to sales, special rewards and prizes, and access to exclusive events.
Rakuten Linkshare run the Finish Line affiliate programme. Finish Line offers free shipping for all U.S. purchases of 30 or more and a flat-rate $7 shipping fee for sales items. Returns are free within 45 days for unworn shoes.
Reasons To Promote Finish Line: Winner's Circle, the free shipping and free returns, and the sales page could be big draws for some shoppers. From an affiliate's perspective, the Finish Line affiliate programme was a Rakuten LinkShare Golden Link Finalist for Best New Publisher and Publisher's Choice.
4. Foot Locker
Foot Locker sells sneakers for men, women, and children. This company also carries athletic clothing such as hoodies, sweatshirts, pants, leggings, tee shirts, shorts, and team apparel. There are some accessories, too, including socks, backpacks, and hats.
The store carries around 14 top brands of athletic shoes. Customers can shop for a particular type of sneaker, such as running shoes or shoes for basketball. Foot Locker offers free shipping for regular-priced items over $20 and orders of $75 or more. There's also a Fit Guarantee, which means items that don't fit right can be exchanged or returned for free.
Reasons To Promote Foot Locker: This company has a wide range of athletic gear and sneakers, and the Fit Guarantee is nice, too. However, it's difficult to know what you could make as an affiliate marketer without first signing up because the commission rate and cookie length aren't shared on the affiliate sign-up page.
5. DTLR/Villa
DTLR Villa is an urban fashion retailer with over 250 stores nationwide. Online, this company has a nice variety of sneakers in top brands like Jordan and Nike.
Like many other urban fashion retailers, DTLR Villa has a sales section that includes items on clearance. Some items on the clearance page can be discounted by more than 50%.
This company has a loyalty rewards program called Trendsetter that works on a points-earned system that can be traded for discounts on future purchases. With some exclusions, the company offers free shipping in the contiguous United States.
Reasons To Promote DTLR Villa: DTLR Villa has an active community outreach programme that operates with the slogan "Daring to live right."
6. SneakerWorld
Sneakerworld sells sneakers, apparel, and accessories for men and women. This includes a special page for limited-edition sneakers. The company got its start in 2013 in Italy and is now expanding globally. It's now gearing up to carry outdoor sportswear.
This company offers a 10% commission on new products and 5% commission on sales items or items purchased with a discount code. There is free delivery in Europe, and free returns, as well.
Reasons To Promote Sneakerworld: Compared to many other sneaker affiliate programmes, the commission rate and the cookie length are nice.
7. Indestructible Shoes
Indestructible Shoes offers comfortable, stylish and fashionable safety shoes. Their shoes are built to last for decades, function in several different environments, and made to shield the body against workplace hazards. Materials used are extremely durable and lightweight.
Their shoes are perfect for outdoors and hiking, construction and labor jobs, military and security personnel, and restaurant environments. Although considered as work shoes, they all boast great design for a style statement.
ShareASal administer the Indestructible Shoes' affiliate programme. As an affiliate, you will earn 10% commission on every order. The cookie duration is set at 30 days. Affiliates will also be given access to banners, text link, and other advertising materials.
Reasons To Promote Indestructible Shoes: Great selection of stylish sneakers, they also have regular announcement on promotions, new product launch, best-selling and other programme enhancements. Shipping is also free worldwide.
8. Nike
While Nike sneakers can be purchased through other affiliate programs, it also has its own programme. This affiliate programme is administered by Awin.
The products are mostly sneakers, including Jordan and Air Jordan shoes. There are also sportswear items like hoodies and pants.
Nike has a product launch policy for affiliates that regulates how they can promote launches.
Reasons To Promote Nike: Nike is one of the most well-known sneaker companies, so customers who are browsing through your site might trust a link here more easily than they would from a retail store they haven't heard of.
9. Adidas
Like Nike, Adidas is a well-known brand of sneakers and sportswear. This company has been around since 1949, so it's well-established a particular about the affiliates it works with.
Affiliates have to be able to drive traffic from an audience of men and women aged 18-24. Websites need to be sports-centered or have a high fashion angle, and the content needs to be engaging and thought-provoking.
The Adidas website allows customers to shop by the type of sport they want to buy sneakers or apparel for. The sports categories include running, soccer, basketball, football, outdoors, and other sports such as yoga, boxing, or golf.
Impact Radius run the Adidas affiliate programme.
Reasons To Promote Adidas: The well-known brand name could inspire shopping confidence and conversion with some customers. However, it's difficult to tell how much you could make as an affiliate because the commission rate isn't listed, and it could be difficult to be accepted as an affiliate.
10. Footwear Unlimited
Footwear Unlimited is a full fashion footwear brand for women and children. There's a section on the website for shopping for active footwear, and this is where most of the sneakers are found. However, there are plenty of other types of shoes sold in this section, as well, including sandals that are designed for being active.
One great point about Footwear Unlimited is that while the shoe prices are relatively inexpensive compared to other sneaker brands (think around $40), the average order value is still more than $75.
FlexOffers run the Footwear Unlimited affiliate programme..
Why You Should Promote Footwear Unlimited: Even if your affiliate focus is on sneakers, the variety of other types of shoes could be a draw for some shoppers. Affiliates also get a 7% commission on returning customers, and the 10% commission on new customers is nice, too.
Affiliate Website Ideas
That's it in a nutshell, the top 10 sneakers affiliate programmes, now it is over to you to be creative with ways to use them with your niche market websites? If you are still in need of inspiration then read on for some ideas.
You could create a niche website that focuses on martial art products? This could incorporate specialty sneakers that won't scratch or tear up foam mats are a bit deal here. Uniforms, punching bags, sparring gear, books, and educational videos could also be promoted on a website like this one.
Alternatively, a website for sports-minded teens. Besides sneakers and athletic gear, a website like this one could feature workout music and devices to play it, headphones, cases, and backpacks. You could also promote online classes, educational videos, and summer camp registrations to help them learn specific techniques in there chosen sports.
Another angle would be a website on healthy corporate America. A website like this one could feature sneakers that can be easily packed into suitcases, gym equipment for building a workout space at the office, and packaged subscriptions for things like wellness incentives or video-based workouts that all the office staff can use.
Boost Your Affiliate Earnings
These 10 affiliate programs are just the beginning of what's possible. There are hundreds of ways to earn affiliate commissions with your website, including product reviews, top 10 lists, how-to guides, and more.
But what about traffic and conversions? How do you make sure your affiliate links get clicked?
So… are you ready to have YOUR VERY OWN WordPress website built and launched in under 10 minutes?
It's easy at Wealthy Affiliate. Take a look at this video and you will find out exactly how to build a FREE Affiliate website on the Wealthy Affiliate platform, easily and quickly. This is where you can begin the process right NOW . . .
Wealthy Affiliate Training Video – Create a FREE Website
As you can see, it is simple and FREE to get started today.
Join Me. Join Our Community.
There is No obligation. No credit cards. It is Simple and FREE and can be done in 3 simple steps:
The decision to join is in your hands but I can honestly say that you will not regret it and you won't look back once you have joined. It's a total no brainer. Once you join, it really is as easy as 1-2-3 and you will have your website built and launched ready to learn, earn and grow.
Help Whenever You Need It
Once you join through the Wealthy Affiliate platform, you will be amazed at the support you have within the platform. It really is second to none. I can say with absolute certainty and from personal experience that this is the best training and mentorship platform for building a successful business online, hands down.
I look forward to welcoming you and to supporting your success!
Please feel free to leave any comments below.