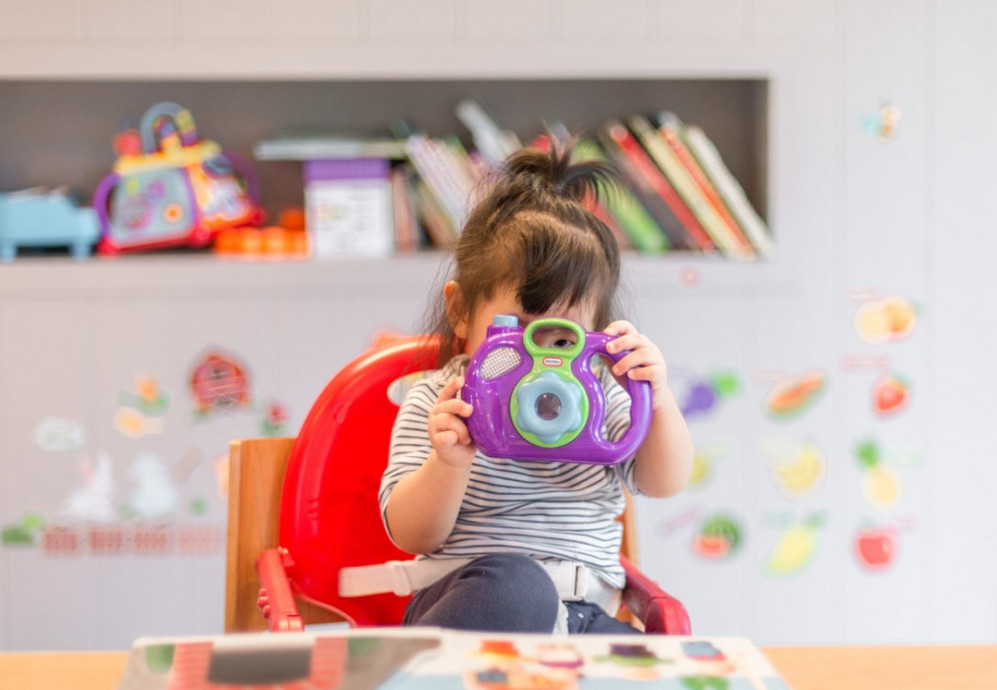 Toddler & baby products are important for both you and your child during the most important developmental stages of their lives. New parents will most likely have to do a lot of research to find the best products for their growing baby.
See how the pros are cashing in with simple affiliate websites using my recommended affiliate training.
Includes, live help, tech support, and step by step lessons!
Thankfully, there are an abundance of tools and resources to parents and carers make the right decisions for their family. Check out these 10 great toddler & baby affiliate programmes below for inspiration for your niche website. You should also take a look at our kids toys affiliate list which will also have some great ideas for you to branch out into with your blog, add to your profits by promoting some baby clothes affiliate programmes.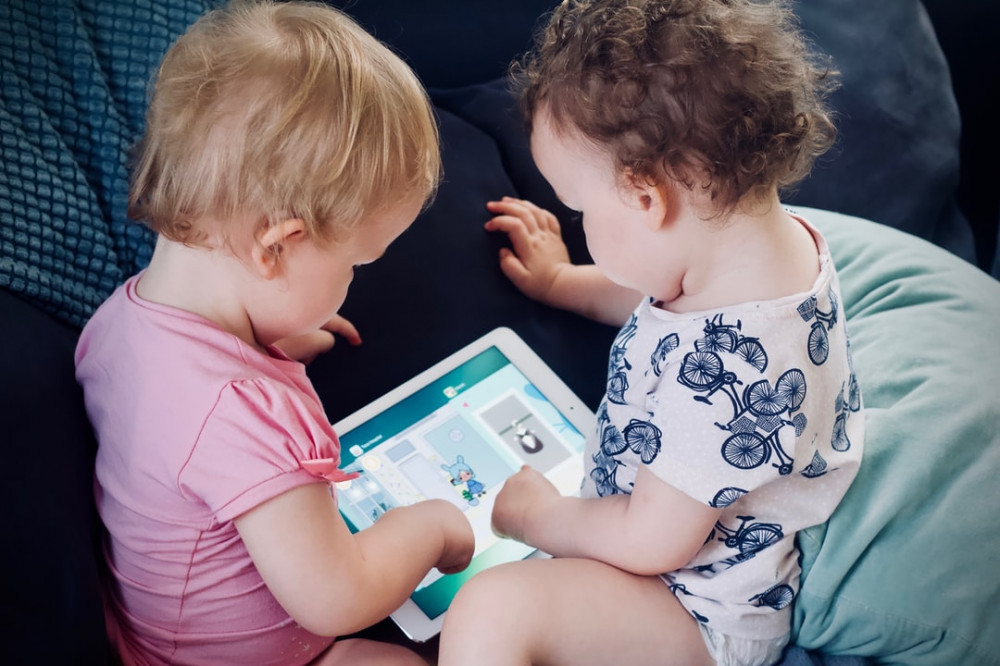 Parents love spending money on their babies to make them smarter, happier, and healthier.
Toddler & Baby Affiliate Programmes
The Tot
The Tot is the ultimate shopping destination for the modern mom
The Tot is an eCommerce site for moms to find products thoroughly tested for safety, health, style, and innovation. Their product categories include apparel, bath & home, nursery, gear, feeding, and for moms. They are also a trusted resource for parenting advice.
Impact run The Tot affiliate programme. As an affiliate, you will be provided with banner ads, text links, and comprehensive reporting tools. Affiliates can also share their unique promo code with their friends, family, and viewers.
Reasons To Promote The Tot: Curated non-toxic baby products, trusted advice and special offers for affiliates to take advantage of.
Bonus: Affiliates receive VIP access to special promotions, exclusive collections, events, and new arrivals.
Stroller Haus
Stroller Haus offers gifts, clothing, and gear for kids and their moms
Stroller Haus is the ultimate one-stop-shop for fashion-conscious parents. They stock everything from strollers to apparel, cribs, high chairs, toys, baby carriers, and much more. Their team works hard to find the best products for your little ones so you can spend more time watching them grow.
FlexOffers run the Stroller Haus affiliate programme. As an affiliate, you will have access to optimized marketing materials and state of the art tracking tools. Their programme is professionally managed by HPC Management Inc.
Reasons To Promote Stroller Haus: Modern strollers and baby gear, high-quality products and increased commissions available to affiliates.
Bonus: They also offer commission rates of 10-12% for their super affiliates.
Little Me
Little Me is a premium newborn and infant clothing brand
Little Me designs innovative, stylish child appropriate clothing for newborns all the way up to toddler size 4T. Their products keep babies comfortable in soft fabrics and never use any grown-up materials like leather or tweed. This allows little ones to safely explore their world and dress like babies for as long as possible.
ShareASale run the Little Me affiliate programme. As an affiliate, you will have access to banner ads, text links, coupons, and access to their product data feed. Their frequent newsletters keep affiliates up to date on the latest promotions, deals, and new product lines.
Reasons To Promote Little Me: Soft and comfortable children's clothing, helps babies safely play and thrive and lots of affiliate tools to help you market the products.
Bonus: Affiliates can also promote their 30-day satisfaction guarantee and excellent customer service support team.
Sleeping Baby
Sleeping Baby helps you and your baby sleep better
Sleeping Baby creates sleeping products that allow babies to move around while providing the same cozy sensation of the womb. Their best-seller, the Zipadee-Zip, was featured on SHARK TANK. They also offer Flying Squirrel PJs and Snoozie Mats for toddlers to help children and their parents with growth and sleeping transitions.
Pepperjam run the Sleepping Baby affiliate programme. As an affiliate, you will be provided with exclusive affiliate offers, special promotions, banners, text links, and comprehensive affiliate tools. Affiliates also have access to their daily updated product data feeds.
Reasons To Promote Sleeping Baby: Cozy sleeping products, help soothe babies to sleep and lots of marketing materials to benefit affiliates.
Bonus: Affiliates may also be eligible to receive increased commissions based on performance.
Primewe
Primewe is a child and maternal eCommerce website
Primewe offers a curated selection of expertly picked children's products. They created their one stop kids shop to make your life simpler and more enjoyable. Their product categories include care & feeding, bed & bath, wear, play, and outdoor so you can shop their website with ease.
ShareASale run the Primewe affiliate programme. The company has an average sale of $30. As an affiliate, you will have access to all of their premade marketing materials to help them promote their high-quality baby and material products.
Promote Primewe: One-stop kids shop, thoroughly researched products and affiliates will benefit from their high commission rates.
Bonus: Affiliates can also promote their best price guarantee on their premium quality products.
BabyEarth
BabyEarth is an innovative specialty baby product online retailer
BabyEarth helps simplify parents' lives with safe, high-quality baby products. They offer the largest selection of eco-friendly baby products on the market. Their product inventory includes a great selection of trusted products and innovative breakthrough items for playtime, learning, bath, feeding, and more.
Commission Junction run the BabyEarth affiliate programme. As an affiliate, you will gain access to optimised banner ads, text links, exclusive affiliate deals, and access to their full data feed. They also send out monthly newsletters to keep their affiliates informed about new products and deals.
Reasons To Promote BabyEarth: Eco-friendly baby products, lots of deals and promotions, the added extra of having two sites to promote.
Bonus: Affiliates can also promote BabyWise.life their parenting informational website in the same programme.
Project Nursery + Junior
Project Nursery + Junior is a children's design online community
Project Nursery + Junior is the largest online children's design resource. They help parents get inspired for all their baby nursery and kid-friendly design projects. Along with their online community, they also offer a curated catalog of the hottest trends in nursery and kid's decor.
ShareASale run the Project Nursery + Junior affiliate programme. They have an average order value of $135. They offer affiliate incentives, bonuses, vanity promotional codes, and exclusive affiliate deals.
Reasons To Promote Project Nursery + Junior: They are the largest baby and kids design community, very high conversion rates, exclusive affiliate offers are available.
Bonus: Their website has over 500,000 unique monthly visits and conversion rates of up to 20%.
Honest
The Honest Company manufactures eco-friendly, non-toxic products for your whole family
The Honest Company is one of the top healthy lifestyle brands. They help families keep their homes safe and healthy with non-toxic, eco-friendly products. Their line of baby products include diapers, baby wipes, shampoo, body wash, lotions, and other safe, hypoallergenic items to keep your baby healthy and safe.
Rakuten Marketing run The Honest affiliate programme. As an affiliate, you will have exclusive access to new products, content, educational articles, and images. In addition to this, they offer a wide variety of banner ads, text links, and other creatives to help affiliates promote the brand and products.
Reasons To Promote The Honest Company: They are a leading a healthy lifestyle brand, safe for the whole family, lots of affiliate promotional content to help market their products.
Bonus: Affiliates can also request Honest product giveaways for their viewers to increase their conversion rates.
GroVia
GroVia strives to empower its employees and customers with the knowledge to make a positive impact on the planet via natural parenting
GroVia, launched by The Natural Baby Company, is a modern and eco-friendly diapering system that gives parents the opportunity to bring up their babies into healthy and mindful children. You can choose from AIO, Hybrid, Trainer, O.N.E., or their eco-friendly accessories. The Natural Baby Company was founded by entrepreneur and mom Kim Ormsby in 2003 and is now a one-stop-shop for premium, environmentally-friendly baby products.
ShareASale run the GroVia affiliate programme. As an affiliate, you will earn 10% commission on each sale within a 180-day tracking period. They will be able to upload a choice of banner ads for their website or blog.
Reasons To Promote GroVia: Long cookie life, high quality, and environmentally-friendly products and stylish designs.
Bonus: GroVia covers all manufacturing defects on GroVia products for one full year from the date of purchase.
Happiest Baby
SNOO is a smart bassinet that provides parents more sleep and peace of mind as their baby sleeps
SNOO is the company's latest innovation, it automatically rocks babies to sleep with the help of soothing white noise to boost sleep. This baby bed lets parents get more sleep in just 3 steps – swaddle the baby in the SNOO sack, attach the safety clips, and just push the button.
Happiest Baby affiliates can earn $50 for every SNOO rental shipped, or a 4%-6% commission rate. They have a high average order size and trackable promotional assets. Deep linking and a dedicated affiliate manager is also available for the affiliates.
Reasons To Promote Happiest baby: They offer generous affiliate commissions with periodic product discounts. The site is used by celebrities and has continuous press coverage.
Bonus: SNOO is the product of more than 20 years of research by America's #1 pediatrician, Dr. Harvey Karp, the author of Happiest baby on the Block and creator of the 5S's.
Affiliate Website Ideas
Now that you've learned about 10 great toddler & baby affiliate programmes, it's over to you to choose what niche you want to focus on. Baby strollers can be a great high ticket niche item. Stroller Haus offers an incredible selection of strollers and other gear for modern parents. Affiliates earn a base 6% commission rate with the potential to earn up to 12% commissions.
Toddler toys are another great niche to target. The Tot is the ultimate resource and eCommerce shop for thoroughly tested baby and toddler products. They offer their affiliates a very high 15% commission rate.
Eco-friendly baby products are also a great money spinner. BabyEarth has the largest selection online of eco- friendly baby gear. Affiliates receive 6% commissions on all sales.
Boost Your Affiliate Earnings
These 10 affiliate programs are just the beginning of what's possible. There are hundreds of ways to earn affiliate commissions with your website, including product reviews, top 10 lists, how-to guides, and more.
But what about traffic and conversions? How do you make sure your affiliate links get clicked?
So… are you ready to have YOUR VERY OWN WordPress website built and launched in under 10 minutes?
It's easy at Wealthy Affiliate. Take a look at this video and you will find out exactly how to build a FREE Affiliate website on the Wealthy Affiliate platform, easily and quickly. This is where you can begin the process right NOW…
Wealthy Affiliate Training Video – Create a FREE Website
As you can see, it is simple and FREE to get started today.
Join Me. Join Our Community.
There is No obligation. No credit cards. It is Simple and FREE and can be done in 3 simple steps:
The decision to join is in your hands but I can honestly say that you will not regret it and you won't look back once you have joined. It's a total no brainer. Once you join, it really is as easy as 1-2-3 and you will have your website built and launched ready to learn, earn and grow.
Help Whenever You Need It
Once you join through the Wealthy Affiliate platform, you will be amazed at the support you have within the platform. It really is second to none. I can say with absolute certainty and from personal experience that this is the best training and mentorship platform for building a successful business online, hands down.
I look forward to welcoming you and to supporting your success!
Please feel free to leave any comments below.