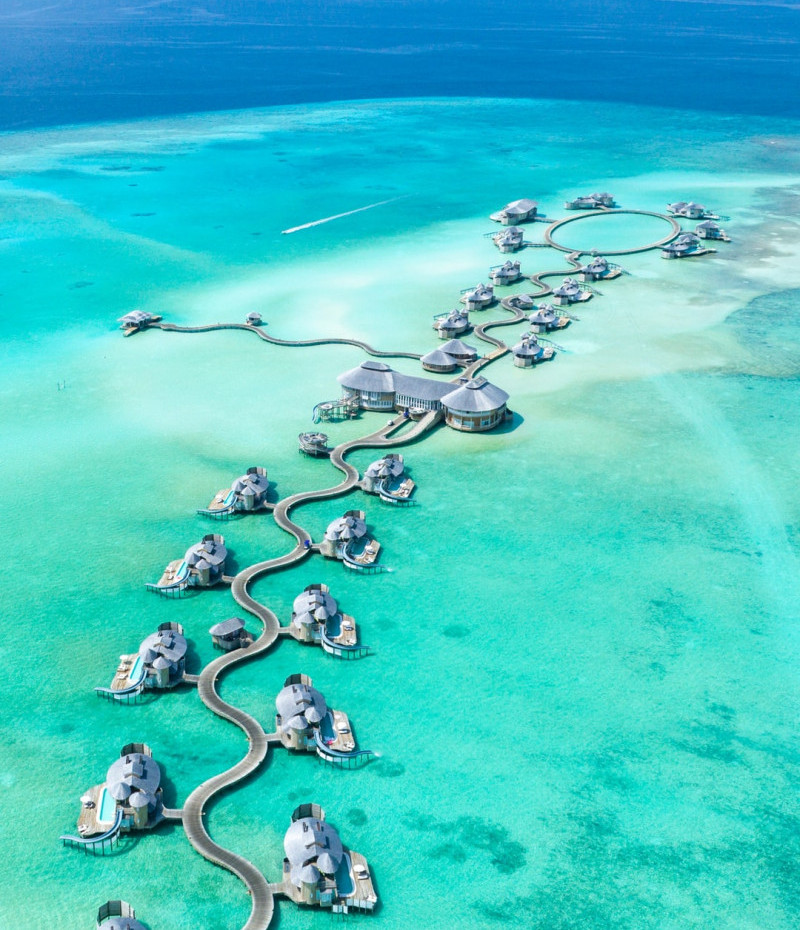 How often do you travel? If you fly across the ocean or even cross-country, you know the challenge of booking flights, getting through airport security, managing layovers, and finding transportation to and from your hotels. Getting everything set up right can be exhausting.
That's where travel agencies come in. There are still some travel agencies where would-be travelers can talk to someone who will make all the arrangements for them. These are particularly helpful for business people who are on the road a lot.
See how the pros are cashing in with simple affiliate websites using my recommended affiliate training.
Includes, live help, tech support, and step by step lessons!
The alternative is to use a digital travel agency. Many travel agencies are now set up online in ways that allow customers to view and compare available options, covering everything from routes and destinations to prices and available accommodations.
Affiliate marketers can help customers by connecting them with the best travel agencies for their needs, or even by connecting independent travel agents with the white label programmes that will help them build their businesses. If you're interested, this list of the top 10 travel agency affiliate programmes can help you get started. Travel is an extremely popular industry, with multiple niches you could focus on to promote these affiliate programmes below.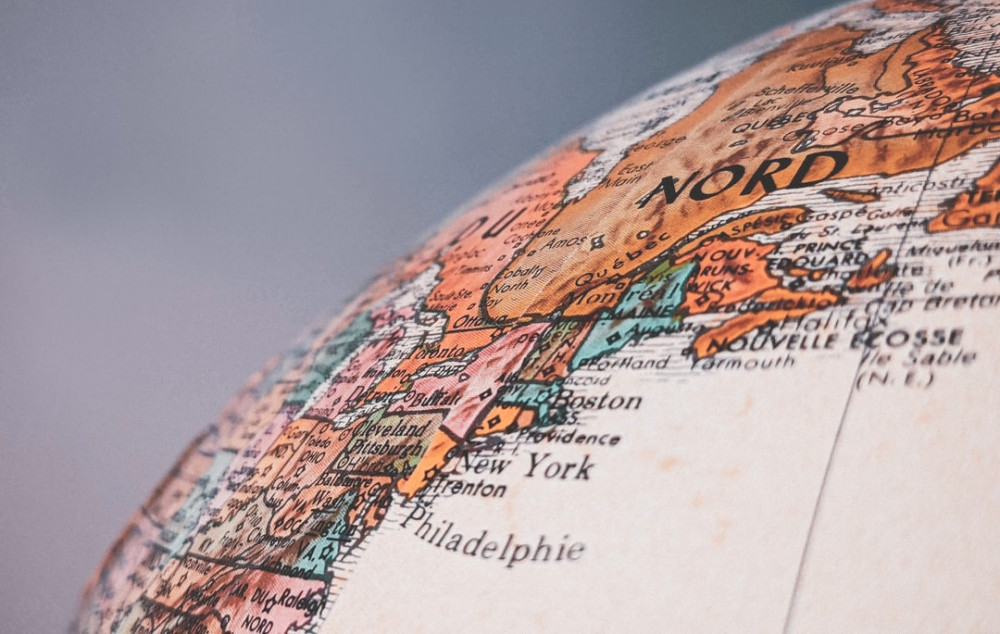 The best travel agency affiliate programmes are mostly online and allow customers the ability to compare prices and book their own accommodations.
Travel Agency Affiliate Programmes
1. Expedia
Expedia.com has 60 million unique visitors every month.
Expedia.com allows people to act as their own travel agents and book their own travel plans through the company website, which has 60 million unique visitors every month. The company lists 260,000 properties and 400 airlines that can be booked, and it has 150 travel-related websites in more than 70 different countries.
Customers are able to get discounts on travel plans because Expedia negotiates directly with travel suppliers to set up great rates and a wide range of travel choices. In some cases, rates are around 50% less expensive than they would ordinarily be.
Besides affiliate marketers, Expedia works directly with travel agents to actively sell vacation packages, car rentals, hotel bookings, and activities.
Reasons To Promote Expedia: This is a well-known travel technology company with a lot to choose from. However, the commission and cookie length aren't listed on the affiliate website, so it's difficult to say whether it's a good deal for affiliate marketers.
2. Booking.com
Booking.com focuses on booking rooms for travelers across the world.
Booking.com focuses on booking rooms for travelers across the world. Every day, around 1,550,000 rooms are booked. The website lists more than 2.4 million properties, including bed-and-breakfast stays, trains, igloos, tree houses, and hotels.
One of the nice things about Booking.com is that this company encourages its employees to volunteer locally. It also hosts a booster programme to help companies involved in travel or tourism to expand, and it works to create sustainable tourism. This includes trying to reduce overcrowding and bottleneck situations at popular destinations, helping conserve nature, and creating a focus on the local communities and culture.
Reasons To Promote Booking.com: The commission rate is nice, and it can fold nicely into eco-friendly websites, too.
3. Agoda
Agoda offers bookings for flights, airport transfers, hotels and more.
Agoda is a Singapore-based online travel agency and is quite popular among travelers in Asia. The company offers bookings for flights, airport transfers, hotels, and more. This includes 2 million properties in more than 200 countries and territories.
This company offers a loyalty programme called Agoda Cash, which allows customers to redeem any amount they've earned whenever they want to in order to pay for lodging accommodations. Agoda Reward Points and Agoda gift cards can both be redeemed for Agoda cash.
The commission rate for affiliate marketers is tiered. The more referrals book and complete their hotel stay in a month, the more an affiliate marketer can make.
Reasons To Promote Agoda: Collectively, Agoda employees speak 38 different languages, which can be helpful for affiliate marketers who promote Agoda to a global audience.
4. TripAdvisor
Customers use TripAdvisor to check prices, make reservations, and plan activities like tours.
TripAdvisor focuses on American travel, including restaurants and lodging. This company offers deep links to more than 500,000 individual websites for cities and hotel pages. The website includes interactive forums, around 760 million reviews, and information for booking accommodations.
Customers use TripAdvisor to check prices, make reservations, and plan activities like tours. Support is available in 28 different languages, and the company helps around 490 million travelers every month.
The affiliate programme is run through Awin, and CJ.
Reasons To Promote TripAdvisor: Besides the generous 50% commission, TripAdvisor provides its affiliate marketers with constant updates to promotional materials and additional incentive programmes.
5. Travel Payouts
Travel Payouts is a white-label travel company that works with brands such as Airbnb, Jetradar.com, and Hotellook.com.
Travel Payouts is a white-label travel company that works with brands such as Airbnb, Jetradar.com, and Hotellook.com. Services cover bookings for lodging, car rentals, flights, sightseeing, and even travel insurance.
The company is set up as its own affiliate programme. Commissions start at 1.6% for flights and 8% for hotels, but the more affiliates sell, the more money they can make. Top commissions are up to 80% per sale.
Reasons To Promote Travel Payouts: The potential for affiliate earnings is great, and since the company offers white label services, the savings for customers could be significant, too.
6. Tours4Fun
Tours4Fun is dedicated to providing the finest online purchasing experience for all travel needs.
Tours4Fun, founded in 2006, is a thriving online travel superstore that offers a wide selection of ultimate vacation destinations with competitive pricing. Their services also include airport shuttle service, port-of-call excursions, and vacation packages. These are all backed by their low-price guarantee and 24/7 customer service.
Their experts searched the globe to find the best and the most affordable tours and activities from trusted local suppliers. To date, they offer accommodation at more than 85,000 hotels around the world at a discounted rates.
Those interested in Tours4Fun's affiliate programme can simply signup with ShareASale or Commission Junction. They have an average order of $650+. Affiliates can earn up to 5% commission per sale, access to a variety of text links and banners, dynamic reporting, and a dedicated affiliate team.
Reasons To Promote Tours4Fun: Aside from the high average order value, affiliates can also enjoy exciting incentive programmes.
7. JetBlue Vacations
JetBlue Vacations not only saves you time and money but gives you the best vacation experience possible.
JetBlue Vacations offers flights, hotels, cars and more so you can enjoy and get the most out of your travel as you save time and money. They also offer exclusive deals on elevated vacation packages to over 100 destinations within the United States, Latin America, and the Caribbean.
Their vacation packages aim to give clients the best travel experience possible with flexibility, savings, and perks. There is no JetBlue change or cancel fees, hotels have flexible change policies, and there is 24/7 trip planning and support.
JetBlue Vacations' affiliate programme is being managed by FlexOffers.
Reasons To Promote JetBlue Vacations: Easier to promote since they offer the best, flexible deals and payment options. They also have the Insider Experience programme that puts a specially trained team of locals at their guests' service thorough their stay.
8. Kayak
Kayak is a white-label online travel agency offering bookings for flights, hotels, car rentals, and more.
Kayak is a white-label online travel agency offering bookings for flights, hotels, car rentals, and cruises as a way to help travel agents build their business as well as helping travelers find good deals. There is a tab for customers who want to shop for deals, and the packages page allows customers to browse through possible destinations. They can also search for restaurants.
Kayak was acquired by Booking.com in 2013. This company now has more than 12 international office sites and 60 international websites. Kayak provides support in more than 20 languages, as well.
Reasons To Promote Kayak: One nice feature about Kayak is that it provides both recommendations for certain flights or hotels and the cheapest options to compare those recommendations to.
Like many online travel companies, Kayak doesn't disclose its commission rates or cookie length on its affiliate sign-up page.
9. Cruises.com
Cruises.com helps customers book cruises through ten different cruise lines.
Cruises.com is one cruise affiliate programme that helps customers book cruises through ten different cruise lines. These include all the major cruise lines such as Disney Cruise Line, Costa Cruises, and Carnival Cruise Line. One perk is that the website offers last-minute cruises, which can provide travelers with some great discounts—including some cruises that start at around $200 each.
People who are looking to book a cruise can search by how long they want to be gone in packages like three-night cruises or seven-night cruises. Last-minute cruises start around $200 each, so with a little shopping, they can be more affordable than they seem at first.
Customers can also shop for the type of accommodations they want. They can compare prices for ocean view rooms, interior rooms, balcony rooms, or suites.
Reasons To Promote Cruises.com: This company has been in business for more than 15 years, so it's got a strong reputation. For people who want to enjoy boat traveling, Cruises.com is a one-stop shopping spot that could draw return shoppers.
10. SkyAuction
SkyAuction is an online travel agency that sells deeply discounted bookings for hotels, cruises, flights, vacation rentals, and more.
SkyAuction is an online travel agency that sells deeply discounted bookings for hotels, cruises, flights, vacation rentals, and more. Customers can shop by destinations, hot offers, and deals that are closing soon.
This company also has a specialty auction section that sells items like watches, jewelry, collectibles, memorabilia, and other items that aren't necessarily connected with the travel industry.
SkyAuction administers its affiliate programme through LinkShare.
Reasons To Promote SkyAuction: The inexpensive travel options could convert some shoppers. The specialty auction section makes this company stand out and the commission structure is unique.
Affiliate Website Ideas
Now that you've had the chance to check out these top 10 travel agency affiliate programmes, do you know how you might use them in your niche website strategies? The travel industry covers a lot of topics, and they can all be tweaked to fit your needs.
For example, if you'd like to promote cruises, you might consider a website that focuses on travel to sites of interest and beauty. With a website like this one, you could feature world history tours, maps, and flags, as well as aquariums and beaches. You can't be on a cruise 24/7, but you can dream up your next one! For many people, this is the ultimate lifestyle.
What about a website focusing on relaxation for executives in high-stress jobs? Besides travel agencies and vacation packages, a website like this one could feature downloadable self-hypnosis and meditation tracks, supplies for hobbies like painting or photography, and subscriptions to online services like yoga classes.
A specialty website for families who travel with children and pets could be fun, too. A website like this one could promote luggage, fashion, and entertainment as well as travel agencies that provide the best destinations for families.
Boost Your Affiliate Earnings
These 10 affiliate programmes are just the beginning of what's possible. There are literally hundreds of ways to earn affiliate commissions with your website, including product reviews, top 10 lists, how-to guides, and more
But what about traffic and conversions? How do you make sure your affiliate links get clicked?
So… are you ready to have YOUR VERY OWN WordPress website built and launched in under 10 minutes?
It's easy at Wealthy Affiliate. Take a look at this video and you will find out exactly how to build a FREE Affiliate website on the Wealthy Affiliate platform, easily and quickly. This is where you can begin the process right NOW . . .
Wealthy Affiliate Training Video – Create a FREE Website
As you can see, it is simple and FREE to get started today.
Join Me. Join Our Community.
There is No obligation. No credit cards. It is Simple and FREE and can be done in 3 simple steps:
The decision to join is in your hands but I can honestly say that you will not regret it and you won't look back once you have joined. It's a total no brainer. Once you join, it really is as easy as 1-2-3 and you will have your website built and launched ready to learn, earn and grow.
Help Whenever You Need It
Once you join through the Wealthy Affiliate platform, you will be amazed at the support you have within the platform. It really is second to none. I can say with absolute certainty and from personal experience that this is the best training and mentorship platform for building a successful business online, hands down.
I look forward to welcoming you and to supporting your success!
Please feel free to leave any comments below.