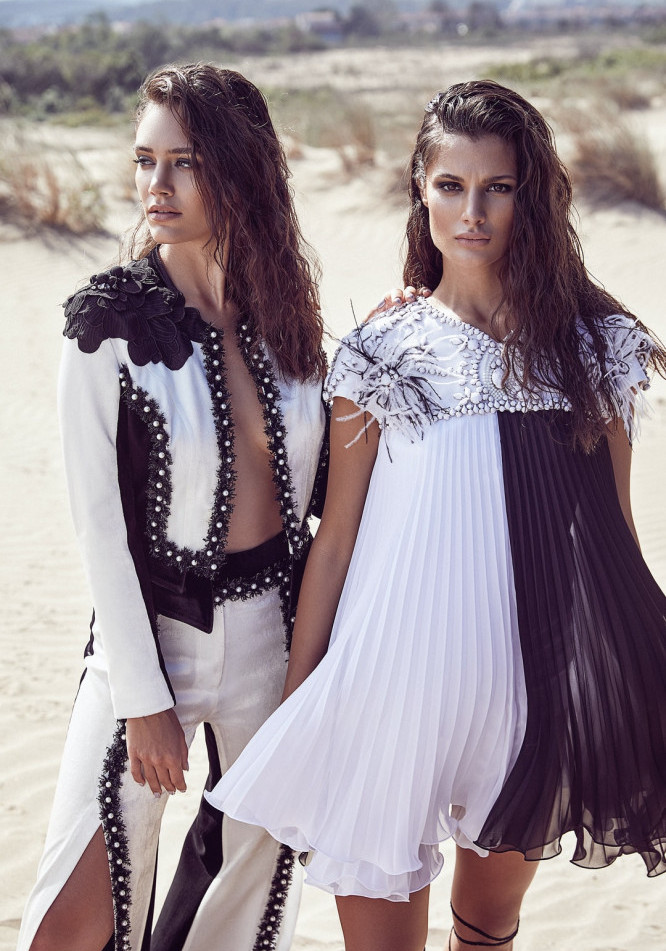 Women's clothing is a $42 billion industry. It includes everything from business attire, formal wear, casual wear, and even athletic gear. Ever-changing fashion trends make this a very profitable niche to target with new fashion styles to promote every season. Check out these 10 great women's clothing affiliate programmes:
See how the pros are cashing in with simple affiliate websites using my recommended affiliate training.
Includes, live help, tech support, and step by step lessons!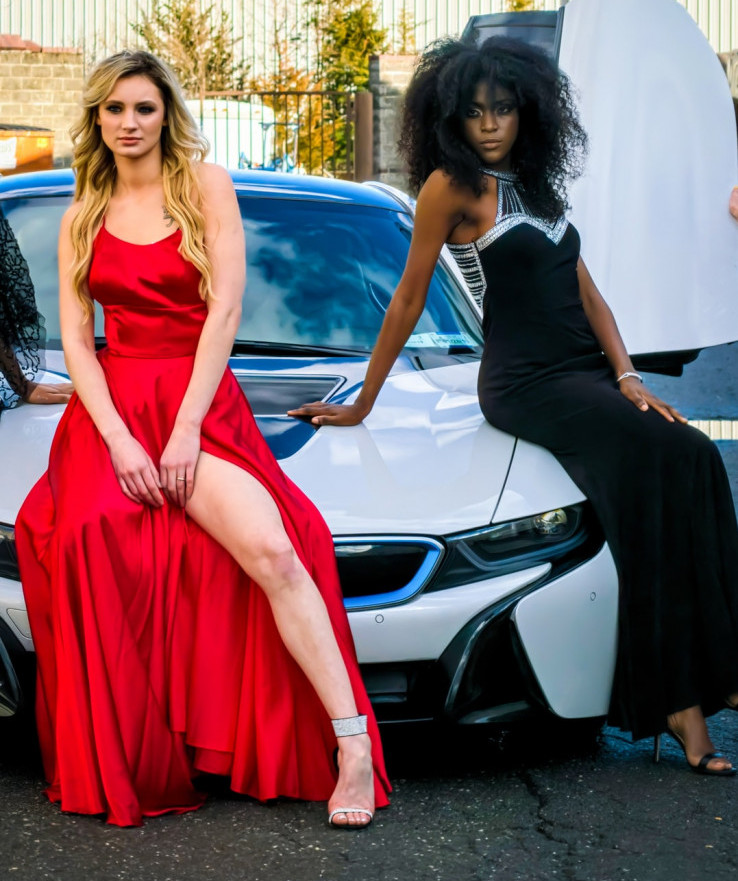 Women's Clothing Affiliate Programmes
Few Moda
Few Moda sells sophisticated, trendy styles for young professional women at affordable prices
Few Moda is a New York City-based women's fashion brand. They offer elevated chic solutions for young professional women. They offer affordable fashion pieces from emerging designers from all around the world.
They use FlexOffers to run their affiliate programme. Few Moda has an average order value of $175 with a high conversion rate. Affiliates have access to cutting edge banner ads, high-quality images, special offers, and their daily updated data feed.
Reasons To Promote Few Moda: Sophisticated apparel for young professional women, affordable prices and high conversion rates for affiliates to take advantage of.
Bonus: Fashion bloggers can also sign up to collaborate with Few Moda and receive free clothing up to $40-100 every month.
StyleWe
StyleWe sells original, exclusive fashion products from 400+ independent designers
StyleWe created a shopping community that connects shoppers with over 400 independent fashion designers worldwide. They only offer exclusive, high-quality fashion pieces. Their sites allow you to find your new favorite unique design without having to pay too much.
Their average sale amount is $147. Affiliates can sign up with ShareASale or Webgains. Both programmes offer stunning banners, text links, the latest data feeds, special offers, and exclusive and non-expiring affiliate coupons for affiliates to promote.
Reasons To Promote StyleWe: Unique shopping community, exclusive designs and non-expiring coupons and deals for affiliates to promote.
Bonus: Affiliates can earn tiered commission rates between 8-12% based on their sales volume.
Kiyonna
Kiyonna creates stylish plus size apparel to make curvy women look and feel amazing
Kiyonna is an online women's plus size fashion retailer leader that is 100% American made. Their goal is to make women feel amazing in their stylish dresses, separates, and lingerie. They specialize in sizes 0x-5x and their amazing customer service is available to help you find the right styles, size, and fit.
They use ShareASale to run their affiliate programme. Kiyonna offers affiliate links that open up in a new navigation window so you don't lose visitors on your site. This gives you more chances to repeat viewers and higher conversion rates. Affiliates can download product images, banners, and more from their affiliate dashboard.
Reasons To Promote Kiyonna: Stylish plus size fashion, made is the US and lots of affiliate tools to take advantage of.
Bonus: At least 60% of women in the US wear at least a size 14 and 75% of people who shop online are women so this a great market to target online.
Tara Lynn's Boutique
Tara Lynn's Boutique creates unique women's clothing for women of all shapes and sizes
Tara Lynn's Boutique is one of the fastest growing online boutiques in Utah. They promote a positive body image and offer sizes from XS to 6XL because beauty comes in all shapes and sizes. They custom make a lot of their clothing to offer their customers unique, one of kind pieces.
Their affiliate programme is hosted on ShareASale. Tara Lynn's Boutique is looking to partner with fashion affiliates that share their mission and want to share their brand with their viewers all around the country. They provide all the marketing materials and tools needed to start promoting right away.
Reasons To Promote Tara Lynn's Boutique: Promotes a positive body image, one of a kind pieces and a generous commission rate for affiliates to profit from.
Bonus: Affiliates can also promote their social media giveaways and exclusive coupons.
Joie
Joie creates luxurious women's clothing that is both comfortable and casually cool
Joie is one of the most sought-after contemporary lifestyles for women's fashion brands. Their versatile pieces effortlessly transition from the workday to the weekend. Their style is inspired by a Paris meets California lifestyle that is always polished with carefree beauty.
They use Commission Junction to control their affiliate programme. Joie provides their affiliates with state of the art affiliate tools and consistently updated marketing materials. Their dedicated affiliate managers are available to help answer any questions and keep affiliates updated with regular newsletters.
Reasons To Promote Joie: Top contemporary lifestyle brands, blends casual and business apparel together and frequently updated creatives.
Bonus: Joie effortlessly blends together polished business attire with casual clothes that can be worn anytime.
PrettyLittleThing
PrettyLittleThing is an up and coming female fashion brand for fashion makers and breakers
PrettyLittleThing is a young fashion brand that offers trend leading, affordable women's clothing and accessories. They are one of the fastest-growing retailers in the world. They currently have over 5000 products with over 100 new styles released weekly.
Affiliates can sign up for their affiliate programme with Awin. PrettyLittleThing affiliate programme perks include high-quality banners, text links, offers, and tracking tools to optimise your campaign and increase commissions.
Reasons To Promote PrettyLittleThing: Affordable fashion brand, over 5000 products and exclusive affiliate offers to benefit from.
Bonus: They also offer opportunities to run exclusive offers and partnerships with PrettyLittleThing.
J. Jill
J. Jill is a leading women's fashion retailer with over 270 stores nationwide
J. Jill is a nationally recognised premier women's apparel brand with over 270 stores in the US and a robust eCommerce store. They have a relaxed approach to style to offer their customers an easy way to blend style and comfort. Their original designs and friendly staff make it effortless to find the perfect look.
Their primary audience is women age 45+ with a household income of 145,000+. Affiliates can sign up for their affiliate program with Commission Junction. J. Jill offers their affiliates access to monthly promotions, sales, creatives, tracking tools, and a product data feed with over 1000 items.
Reasons To Promote J. Jill: Leading women's clothing brand, relaxed approach to style and lots of deals and promotions for affiliates to take advantage of.
Take Note: Along with the winter holiday season, their other peak sales times include Mother's Day and end of season sales.
Charlotte Russe
Charlotte Russe is a one-stop outfit shop with the latest trends at affordable prices
Charlotte Russe is a women's clothing retailer that specialises in fashionable and affordably priced accessories and apparel. Their merchandise appeals to a broad range of customers, but their main focus is on the lifestyle trends of women in their twenties. They help their customers find the perfect look from head to toe.
They use FlexOffers to manage their affiliate programme. Charlotte Russe provides their affiliates with a wide variety of creatives, coupons, promotions, and reporting tools to track their success. There are always adding new products to promote with their continuously updated product data feed.
Reasons To Promote Charlotte Russe: Value priced fashion retailer, appeals to a broad range of customers and increased commission rates available for affiliates.
Bonus: Exclusive offers are available for top-performing affiliates.
KarinaDresses.com
KarinaDresses.com offers premium quality made in USA women's clothing.
KarinaDresses.com is one of the country's fastest-growing retailers of women's clothing. Their dresses are vintage-inspired, independently designed, and of premium quality. Their success is due to their loyal international following aside from the US like Canada, Europe, and Australia.
The Karina Dresses affiliate programme is run by ShareASale. Affiliates will get a commission rate of 10%. In addition to that, $5 for every approved website-owning or blogging friend that you will refer to the affiliate programme.
Reasons To Promote KarinaDresses.com: Great product selection, additional $5 for every affiliate referrals and access to promotion, contests and sales opportunities.
Bonus: Their demographic is as versatile as their styles ranging from women in their 20s to 40s who love affordable, stylish apparel that is easy to wear.
Rotita.com
Rotita is all about hot-style women's clothing and jewelry for worldwide shoppers.
Rotita.com is a competitive online fashion store that offers a wide range of women's clothing and jewelry plus free shipping for purchases over $69. Their products are praised for the cheap prices and good quality.
Rotita.com's affiliate programme is managed by ShareASale. Affiliates will get a commission of up to 15% on each sale referral with a 60-day cookie life. They will also receive a monthly newsletter that will keep them informed of all the latest promotions.
Reasons To Promote Rotita.com: High commission rate, weekly updated banners, text links and hot deals to take advantage of.
Bonus: Aside from a great product selection, they also do a great deal of advertising on Facebook and Google.
Affiliate Website Ideas
After learning more about these 10 great women's clothing affiliate programmes, you should start thinking about what clothing niche you want to focus on. You could target young professional women's clothing. Few Moda specialises in sophisticated, affordable business apparel solutions for young professional women. They offer their affiliates a generous 10% commission rate.
Another niche idea is plus size women's clothing. Kiyonna helps curvy women feel amazing in their stylish apparel. Affiliates receive 8% commissions on all sales.
You could also focus on trendy women's fashion. PrettyLittleThing offers trendsetting, affordable fashion pieces with new styles released weekly. Affiliates earn 10% commission on new customers and 5% for existing customers.
Boost Your Affiliate Earnings
These 10 affiliate programmes are just the beginning of what's possible. There are literally hundreds of ways to earn affiliate commissions with your website, including product reviews, top 10 lists, how-to guides, and more
But what about traffic and conversions? How do you make sure your affiliate links get clicked?
Well… are you ready to have YOUR VERY OWN WordPress website built and launched in under 10 minutes?
It's easy at Wealthy Affiliate. Take a look at this video and you will find out exactly how to build a FREE Affiliate website on the Wealthy Affiliate platform, easily and quickly. This is where you can begin the process right NOW . . .
Wealthy Affiliate Training Video – Create a FREE Website
As you can see, it is simple and FREE to get started today.
Join Me. Join Our Community.
There is No obligation. No credit cards. It is Simple and FREE and can be done in 3 simple steps:
The decision to join is in your hands but I can honestly say that you will not regret it and you won't look back once you have joined. It's a total no brainer. Once you join, it really is as easy as 1-2-3 and you will have your website built and launched ready to learn, earn and grow.
Help Whenever You Need It
Once you join through the Wealthy Affiliate platform, you will be amazed at the support you have within the platform. It really is second to none. I can say with absolute certainty and from personal experience that this is the best training and mentorship platform for building a successful business online, hands down.
I look forward to welcoming you and to supporting your success!
Please feel free to leave any comments below.